Toward Equity and Inclusion: Bridging Theory and Practice to Lead Change in Education
Image
Image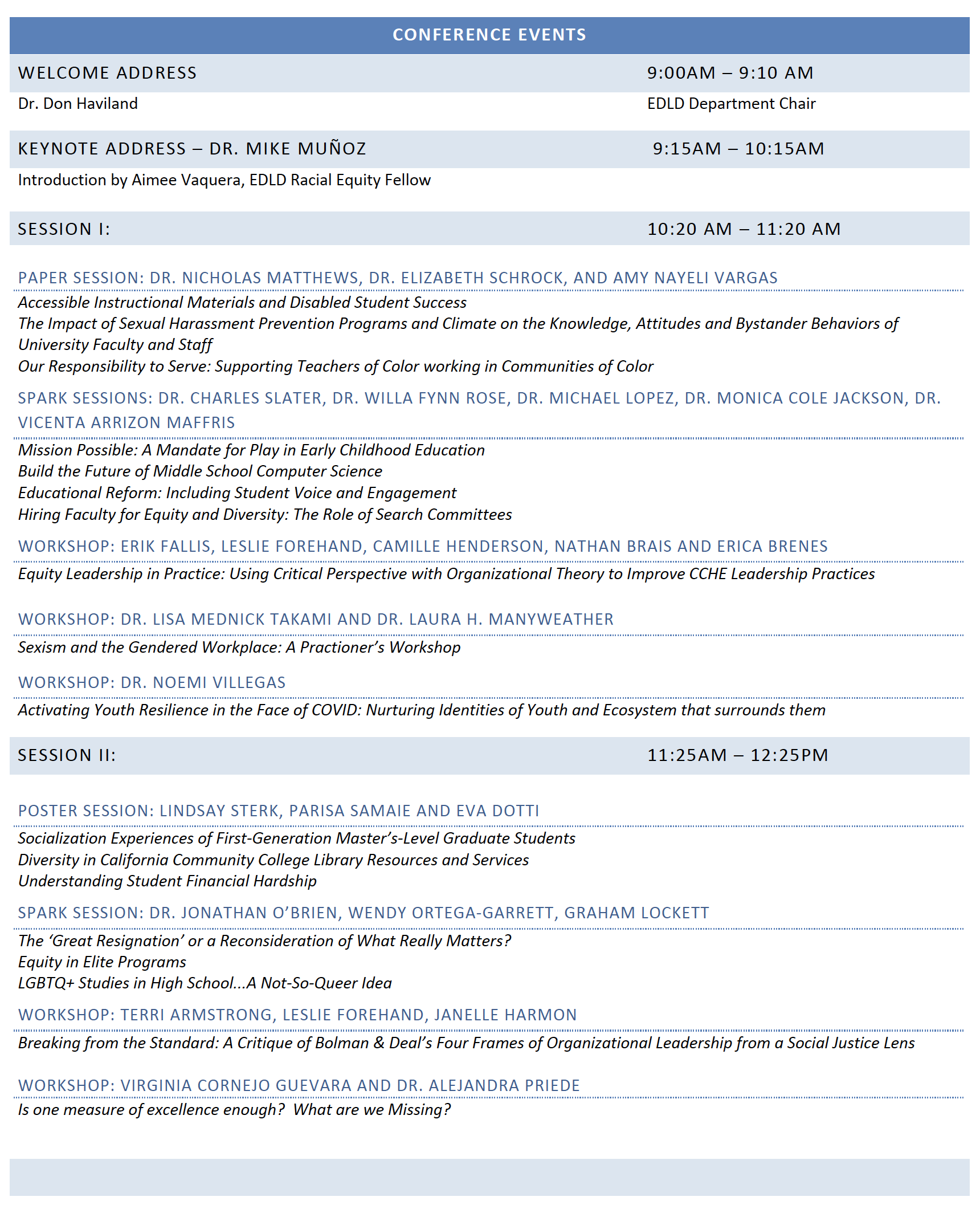 Image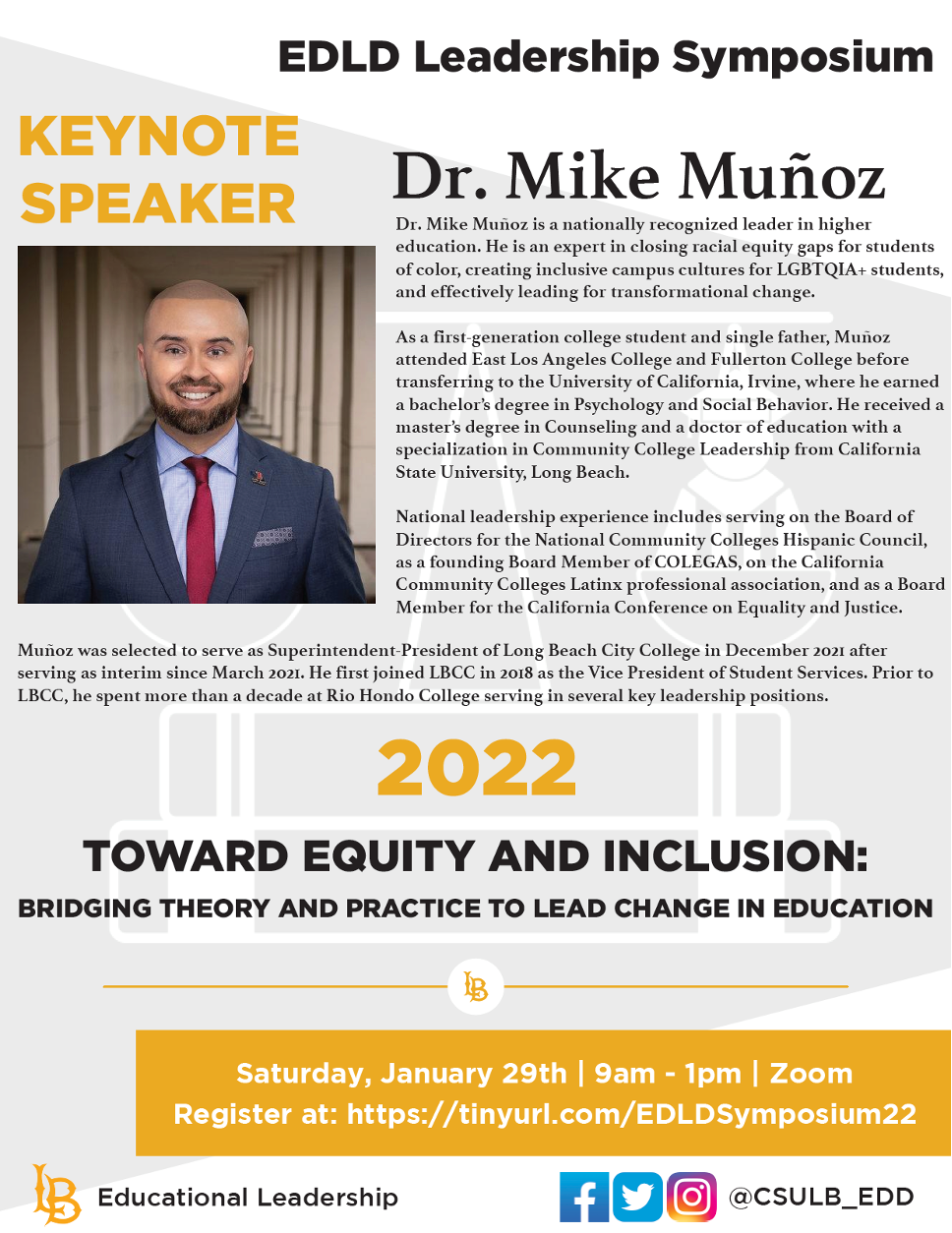 The Educational Leadership Department will host the Ninth Annual Symposium on Educational Leadership on Saturday, January 29th virtually via Zoom. 
The theme or the 2022 Educational Leadership Sympoisum invites proposals that help us see how, as educational leaders, we can create and implement policies and practices that are inclusive, welcoming and equitable for all our intersecting social identities.  We invite proposals grounded both in research and/or in practice and experience.  Whether we are in the formal PK20 system or working for change from outside, how can we merge our theoretical and practical knowledge, putting both to use to create supportive spaces for all learners?
The purpose of the symposium is to bring scholars, practitioners, and emerging scholar practitioners to engage participants in sharing research and discussing the practice and policy of educational leadership in a P-16 context.  There is no cost for your participation or attendance at the conference.