Graduate Studies
Image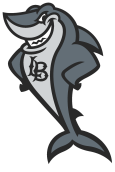 California State University, Long Beach offers a wide variety of post-baccalaureate certificates, credentials and  graduate degrees geared to both full-time and part-time students. 
About 6,000 students are currently enrolled in graduate programs in more than 65 fields.  We also offer the following doctoral programs:
Ph.D. in Engineering and Computational Mathematics (offered jointly with The Claremont Graduate University.)
Ed.D. in Educational Leadership
Doctor of Physical Therapy (DPT) and
Doctor of Nursing Practice (DNP) (offered jointly with Cal State Fullerton and Cal State Los Angeles)
Becoming a Graduate Student
Applying to Graduate School
Please note that graduate students must apply to the university AND to a specific graduate program.
For questions about a specific program, contact the program's advisor.
As a grad student, there is a lot of information you need to know in addition to academic knowledge—for example, how to access your student email account or how to buy a parking permit. In the past, finding this information required searching through multiple web pages, which can take valuable time away from important goals like studying, working, or conducting research. Navigating Grad Studies at the Beach solves this problem, by providing a centralized online space for all grad students to learn about campus resources, student support services, and the path to graduation.
Awards listings for our Graduate Students
Sally Casanova Pre-Doctoral Scholars

Graduate Research Fellowship

Chancellor's Doctoral Incentive Program Scholars
A closer look at studies, activity and research from Graduate Students at the Beach, including:
National Accolades
Highlight from External Work in the Field, Forums and Conferences
Spotlights on Research Fellows and Award Winners