Graduate Studies
Image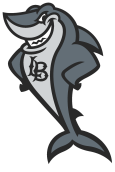 California State University, Long Beach offers a wide variety of post-baccalaureate certificates, credentials and  graduate degrees geared to both full-time and part-time students. CSULB has over 5,500 graduate students across its 164 master's degree programs, 43 credential programs, 22 postbaccalaureate certificates, and 5 doctoral programs.
CSULB is an R2-Doctoral University with High Research Activity that is designated as both a Hispanic-Serving and Asian American and Native American Pacific Islander-Serving Institution. CSULB also offer the following doctoral programs:
Becoming a Graduate Student
Applying to Graduate School
Please note that graduate students must apply to the university AND to a specific graduate program.
For questions about a specific program, contact the program's advisor.