Outreach and Recruitment
GO BEACH, GO TEACH, GO LEAD!
The demand for passionate and dedicated teachers in California is expected to continue to grow, and the College of Education is here to help you find your path and make sure you complete it successfully. Our programs prepare education professionals who support students, families, and communities.
Education is a career that lets you use all your best knowledge and skills to make a difference in the lives of children and their families.

Graduates of our programs are recognized and sought after as excellent educators, and become leaders in their fields.

We work closely with local K-12 partners to ensure strong clinical practice experiences for our candidates

The College of Education is here to help you find your path and make sure you complete it successfully. 
The College of Education Outreach & Recruitment Office provides the following services:
Workshops for Math and Science Teacher Recruitment
Liberal Studies & ITEP Workshops for Prospective Students 
Appointments with Student Ambassadors - Learn about the Liberal Studies Major and Teaching Credential Programs through a student's perspective. 
College of Education Virtual Campus Tours
Workshops on how to become an Elementary School Teacher, Middle School Teacher, High School Teacher and Education Specialist. 
Basic information on CSULB Admission Process
To check for upcoming workshops, click on the Event Calendar on the left side of this webpage. 
Student Ambassadors (SAMs) are representatives of the College of Education. They deliver a personal touch and a student's perspective to future students. SAMs have an opportunity to build community within the college by engaging in various outreach activities within the university and throughout the Long Beach community. Additionally, SAMs assist with College of Education events, provide tours, and are available to speak to prospective students about their student experience at The Beach. To learn more about them, you can follow their Instagram page @CSULB_SAMs. If you'd like to meet with one of our SAMs and schedule a tour, please click on the visit us button on our home page.
Image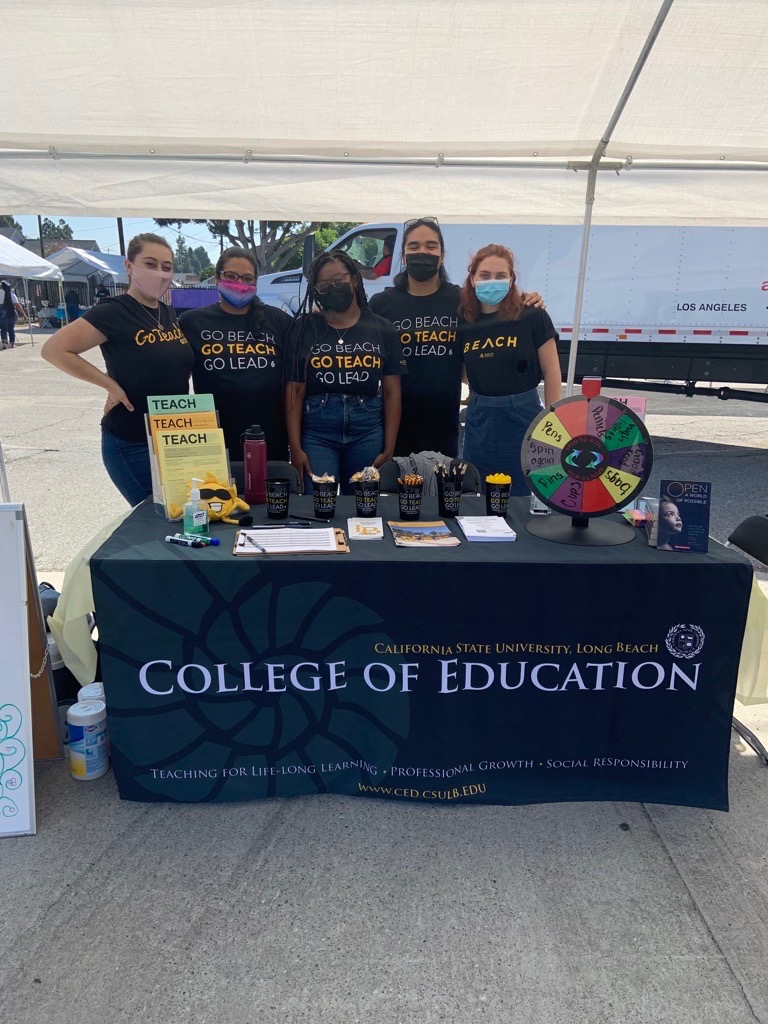 The Long Beach College Promise (The Promise) extends the promise of a college education to every student in the Long Beach Unified School District to create a more vibrant community. This innovative and award-winning initiative is transforming the lives of students and the city's economic future by placing higher education within reach for all.
The Promise aims to fulfill the academic potential of all youth by offering guidance and continuous support along every step of the student experience, from pre-K through college and onto career and life. Fueling The Promise is a dynamic partnership between Long Beach Unified School District, Long Beach City College, California State University, Long Beach and the City of Long Beach.
The Promise creates a culture of college expectation, increases college readiness and improves graduation rates among Long Beach students and raises the education attainment rates of the entire Southern California region.
For more information please visit the Long Beach Collge Promise site.