Our Commitment to Women in Engineering
Dorothy Benveniste, Beach WiE Conference Chair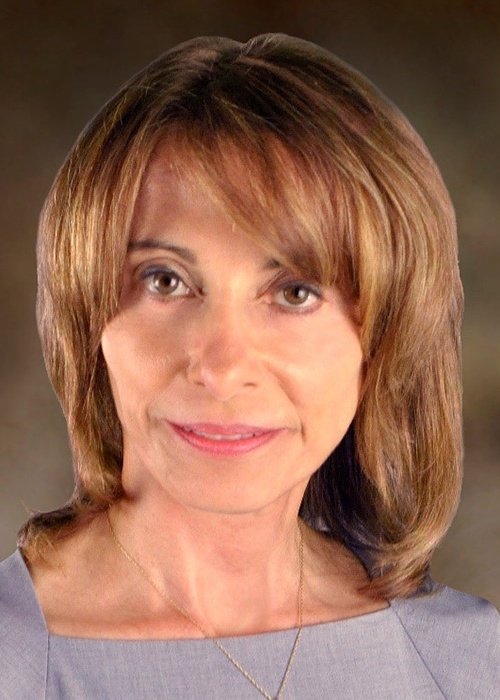 Hello! I'm Dorothy Benveniste, recently retired Project Engineer. Ideas on how to give back, to support young women engineers, have been percolating and are now ready for action. Giving back – to students of the CSULB BESST Program, to 8th graders at Prairie Vista Middle School in Hawthorne – and most importantly by forming 100+ Women Strong here at The Beach.
I'll pull the curtain back for a glimpse into my long engineering education journey and the mentors who helped along the way. The first step on my journey to an engineering career began when a fellow worker took an interest in me. And encouraged me. I met her engineer friend, who also pushed, prodded, and cajoled me to grow. To see more. To be more. To do more. 
Fast forward about 10 years, and there – I – was.  Learning the job as a project engineer at Boeing. Watching how it was done, paying attention to highly creative engineers design bigger and faster airplanes, and repair them and keep them flying. I'd finally arrived at my destination, ready to be a real engineer.
I'm incredibly grateful to my mentors. They've all been extremely generous with their time, their knowledge, and their willingness to help me find my way. Now is the time for me to do the same – to give back, to pay it forward – to the next generation who may need a little help – or a lot of help – to get started. Just like me.
How 100+ Women Strong fits in
A special group of professional women who have excelled in technical companies want to give back to this generation of female engineering students. We banded together and built a community, 100+ Women Strong to empower young women to see themselves as engineers and to form a strong engineering identity that inspires them to reach their full potential. 
We know that women may migrate away from technical fields after they graduate, and that just won't do. The research says that the stronger the engineering identity, the more likely they are to get a degree and persist in the field after graduation. 100+ WS strives to inspire, motivate, and support young women to strengthen their identity as engineers. We repeatedly ask Women in Engineering (WiE) Conference attendees to complete a post-conference survey to better understand how future events can play a role in fostering that strong identity.
100+ Women Strong feels like the first step to building an industry-level support system that engineering students need to stay the course. And graduate as confident, powerful engineers.
My vision for the 2022 Beach WiE Conference
I'd like to inspire, motivate, and support young women to imagine the power they would have – to design greener construction and energy solutions, to develop lifesaving diagnostics and medicine, to invent virtual reality tools that promote inclusion and security – to revolutionize the way we work.
With the theme of Envisioning the Future, the 2022 Beach WiE Conference invites young women from CSULB, and local community and four-year colleges, to join educators and professional women in industry to form a supportive community to learn and grow into future engineers.
The 2022 WiE conference is designed to be rich with resources to create your vision for a better future, to learn how technical solutions can make the world a better place. Our program includes two Tech Tracks featuring innovators in biomedical engineering, data science, infrastructure, wearable computing, and more, and a Professional Track with sessions on social media, soft skills, and imposter syndrome. Small group Coaching Circles provide advice on internships, networking, startups, and work-life balance. And Industry Panels feature speakers sharing their career experiences.
CSULB alumni Georgia Griffiths, our keynote speaker, will inspire us as she describes her success as the third female engineer ever hired by Hughes Aircraft in Fullerton, where she received a coveted Hughes Fellowship Award. We look forward to hearing more about her trailblazing journey, and the opportunities and challenges she experienced founding her own software company.   
We are fortunate to have the participation and support of 100+ Women Strong technologists and leaders who are committed to supporting our students. They will help us look ahead to an amazing, exciting, and transformative future.
That need brings us together as a community. We embrace a shared vision: a way ahead to help students, especially women students, prepare for tomorrow.
Stay tuned for more on how the 2022 WiE conference can help you Envision Your Future!
Note: CSULB events and scholarships are open to all CSULB students, regardless of sex, race, or ethnicity.
"Note: CSULB events and scholarships are open to all CSULB students, regardless of sex/gender, race/ethnicity, religion, etc."