Dean's Message
Image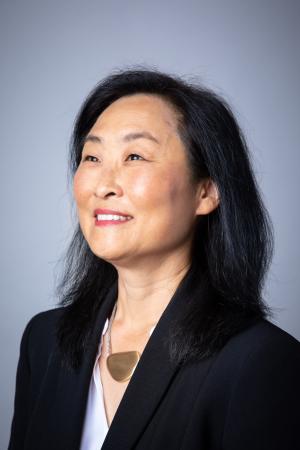 The College of Engineering at The Beach and the 100+ Women Strong group are so excited to bring you another BEACH Women in Engineering Conference! We have another star-studded line-up of industry experts from whom to learn and with whom to network. There are engineers and computer scientists who are early in their careers, as well as VPs and CEOs, and everything in between. You can choose to attend sessions discussing cutting-edge topics that are changing the world, and sessions on professional skills. We are lucky to have two amazing and accomplished keynote speakers this year to share their wisdom from their impactful industries, and lessons they have learned along the way. And finally, the Coaching Circles and Speed Networking are not to be missed. In all of our sessions, women in the field will be the focus of discussion.  
It is the hope that events like this one will provide access to role models and professional networks that are insider secrets to success in the field. You will be able to see and learn from those who have blazed the trail ahead of you, and imagine yourself joining them in the future. It is not too early to be Charting Your Career Journey – explore what is ahead, and be inspired today.  
My sincere thanks go out to the conference chair, Dana Cabbell and the chair of 100+ Women Strong, Dorothy Benveniste for your leadership. This conference would not be what it is without you! Many thanks go out to Roni Allen for logistics support, to the faculty serving as session moderators, and to the speakers who are generously donating their time and wisdom to the cause. Finally, a huge debt of gratitude goes to our sponsors without whose financial support this event would not be possible. It truly takes a village, and I am grateful to be part of it. 
GO BEACH! 
Dean Jinny Rhee 
Note: CSULB events and scholarships are open to all CSULB students, regardless of sex, race, or ethnicity.