Sponsors 2023
Our generous sponsors make this spectacular event and other programming possible. Our sincere gratitude goes to all of our donors for their shared mission to support and increase the number of women in all fields of engineering and computing. Thank you from all of us at the College of Engineering at Cal State Long Beach! 
Image

At Edison International, our vision is to lead the transformation of the electric power industry toward a clean energy future. Through our subsidiaries, we generate and distribute electric power, as well as provide energy services and technologies, including renewable energy. With 135 years of innovation in our history, our company is well-positioned and prepared for the work that lies ahead as we focus on opportunities in clean energy, efficient electrification, the grid of the future, and customer choice to strengthen and grow our business. For more information, visit edison.com.
Image

Swinerton provides commercial construction and construction management services throughout the United States and is a 100% employee-owned company. Recognized nationally since 1888, Swinerton is the preferred builder and trusted partner in every market it serves—proudly leading with integrity, passion, and excellence. 
 
Image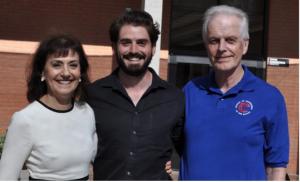 Timothy Mahoney '13, CSULB Alumni
Tim Mahoney, with parents Mike and Louise Mahoney, graduated from CSULB with a computer science degree in 2013 and was an Outstanding CECS Alum in 2018. A senior software engineer on Apple's iCloud team, Tim played a key role in rebuilding Apple's Notes app. He's a big supporter of WIE's goal of bringing more women into engineering and computer science. Tim is also the sole artist behind the software band Grand Central Dispatch, whose six albums are available on Spotify and Apple Music. His father, Mike, co-founded the CECS Department in 1988, and served as the College of Engineering's Dean for seven years in the early 2000s. His mother, Louise, conducts research involving therapeutic yoga at the Veterans Administration.  
Image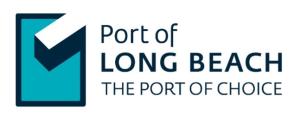 The Port of Long Beach is the premier U.S. gateway for trans-Pacific trade and a trailblazer in innovative goods movement, safety, environmental stewardship, and sustainability.  The Port of Long Beach is one of the few U.S. ports that can welcome today's largest vessels, serving 175 shipping lines with connections to 217 seaports around the world.  The Port of Long Beach prides itself on its culture of excellent customer service and the strong relationships it maintains with industry, community, environmental advocates and partner agencies.
Image
The AES Corporation (NYSE: AES) is a Fortune 500 global energy company accelerating the future of energy. Together with our many stakeholders, we're improving lives by delivering the greener, smarter energy solutions the world needs. Our diverse workforce is committed to continuous innovation and operational excellence, while partnering with our customers on their strategic energy transitions and continuing to meet their energy needs today. AES: Accelerating the Future of Energy Together.
Image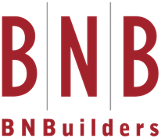 BNBuilders is a 100% employee-owned company with key specialists in all areas of construction including preconstruction, alternative deliveries, Lean, Virtual Design & Construction, and sustainability. Our mission is to serve as a partner to our clients and create a collaborative environment focused on finding solutions.
 
Image

Teichert is a construction company operating in California since 1887. Over the years, Teichert has grown into a diverse mix of businesses, most notably Teichert Construction, Teichert Materials and Teichert Energy & Utilities Group. With our commitment to our family of employees, high quality of work, strong customer satisfaction, and giving back to the community, Teichert will continue to flourish in the 21st century and beyond.
Image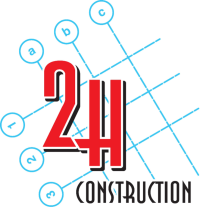 As a general contractor, 2H Construction's success has been powered by a strong attention to detail, a commitment to deliver the highest level of quality to our valued clients, and exceptional team-building ability. From the early planning stages through construction close-out, the 2H project team strives to exceed the expectations of our customers, and this approach is exhibited regardless of project size.
 
Image

McCarthy Building Companies, Inc. is America's premier, 100% employee-owned commercial construction company. With offices nationwide, we specialize in a wide range of project types that are as diverse and wide-ranging as the communities in which we build. Our innovative teams collaborate with clients and industry partners throughout the project life cycle, starting in the earliest stages of design, throughout construction and beyond project completion. Our projects range in size from $1 million to over $1 billion and covers a wide variety of markets including healthcare, hospitality, university, laboratory & science, K-12 education, commercial, government, renewable energy, water/wastewater and heavy/civil.
McCarthy's reputation for tackling the toughest building challenges starts with our focus on developing high-performing individuals and teams. We do this through our award-winning training programs, a best-in-class Total Rewards benefits program, and a focus on equipping diverse teams of employee owners through a connected and inclusive culture aligned with our values of: Genuine. We, Not I. All In
Image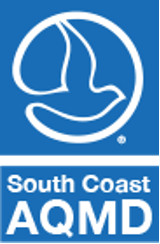 South Coast AQMD is the regulatory agency responsible for improving air quality for large areas of Los Angeles, Orange, Riverside and San Bernardino counties, including the Coachella Valley.  The region is home to more than 17 million people–about half the population of the entire state of California. South Coast AQMD's mission is to clean the air and protect the health of all residents in the South Coast Air District through practical and innovative strategies.  Despite significant improvements to air quality, more work needs to be done to protect public health. Air pollution can cause or worsen many health problems, including asthma attacks, heart disease, certain types of cancers and premature death. South Coast AQMD has been at the forefront of the nation's air pollution reduction efforts for more than eight decades.  More information about South Coast AQMD can be found at www.aqmd.gov
Image

Siemens Digital Industries Software helps organizations of all sizes digitally transform using software, hardware and services from the Siemens Xcelerator business platform. Siemens' software and the comprehensive digital twin enable companies to optimize their design, engineering and manufacturing processes to turn today's ideas into the sustainable products of the future. From chips to entire systems, from product to process, across all industries, Siemens Digital Industries Software is where today meets tomorrow. 
Image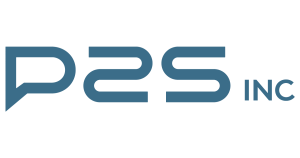 P2S Engineering is a consulting engineering and commissioning firm committed to innovative designs, sustainable solutions and exceptional services for clients. The Long Beach company, founded in 1999 by CSULB engineering graduates Kent and Kevin Peterson, designs high-performance building systems and central plants that reduce operating costs while providing quality indoor environmental conditions and optimal user comfort.
Image

 Brascia Builders, Inc. is a statewide, General Contractor, successfully completing demanding projects across all sectors. We execute a high-standard of construction while performing as if we are a branch of our client, "Building Peace-of-Mind."  We are a team-oriented company accomplished in functioning seamlessly with owners, architects, engineers, and authorities having jurisdiction to make certain the project is completed on the desired timeline and within the intended budget.  Our team members execute our processes from Pre-Construction to Closeout to ensure the project is delivered to our client in accordance with the highest standards of construction.
Image

Founded in 1944 in Indianapolis, Indiana, AECOM Hunt has earned a reputation for being unconditionally client-focused – delivering construction projects on schedule and within budget, no matter the scope. If you can dream it, we can build it.  Our services range from full construction management and design-build to estimating and consulting. AECOM Hunt deploys the latest technologies, industry-leading safety best practices and the highest ethical standards on every project. As evidenced by our long list of repeat clients, we focus on specific needs to create strong relationships and consistently exceed expectations. Our expertise, leadership and dedication are unparalleled.
Image

Sukut Construction is a nationwide heavy civil engineering general contractor with over 50 years of superior performance on residential, public, commercial, and industrial projects. Sukut Construction continues to develop and implement innovative, technologically sound solutions to confront the most challenging land development, natural resource and environmentally friendly energy issues. From employing a full GPS-guided fleet to developing proprietary technology for soils engineering and earthwork logistics, Sukut has elevated the job of moving earth to a revolutionary and creative process. Sukut is not just moving earth – it's overturning the earth-moving industry.