Speakers 2023
Image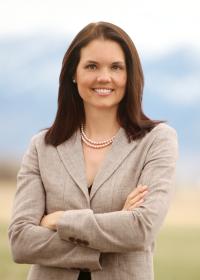 Kendra Cook, Senior Systems Engineer, JPL
Kendra Cook is a Senior Systems Engineer at NASA's Jet Propulsion Laboratory (JPL) currently serving as the Lead Spacecraft Operations Systems Engineer for NASA's flagship mission, Europa Clipper. Prior to joining JPL, Kendra spent 15 years working for the U.S. Government on various satellite and technology development programs.  Kendra also served seven years an Officer in the United States Air Force where she was an Aerospace Engineer specializing in UAVs and air-launched weapons systems. She has a B.S. in Aerospace Engineering from Boston University and M.S. degrees in both Astronautical Engineering and Computer Engineering from the Air Force Institute of Technology.  She is a certified Project Management Professional (PMP) and a Certified U.S. Export Compliance Officer (CUSECO). 
Image

Gina Bibby, Partner & Fashion Tech Practice Lead, Withers  LLP
Gina Bibby is a partner in the corporate team and leads the global fashion tech practice. She leads a global practice focused on advising fashion tech clients on matters involving corporate formation, venture capital, corporate transactions, real estate, privacy, e-commerce, intellectual property, and more. Gina routinely handles matters involving data privacy, e-commerce, intellectual property and technology licensing, and intellectual property counseling. Gina is also a registered patent attorney. Prior to joining Withers, she practiced in the Silicon Valley offices of AmLaw 50 and AmLaw 100 law firms, where she was recognized by Super Lawyers as a Rising Star for her intellectual property litigation work. The American Lawyer named Gina a 2021 Trailblazer. She is also recognized as a 2022 and 2021 Minority Leader of Influence and a 2021 Woman of Influence by the Los Angeles Business Journal. She holds a JD from the George Washington University School of Law and a bachelor's degree in Computer Science and Mathematics from the University of Colorado at Boulder.
Image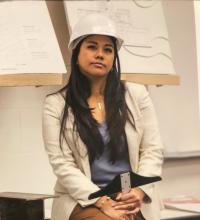 Pamela Santos, Director of Construction, PMB
As a graduate of CSULB's Construction Engineering Management bachelor's degree program in 2008, Pamela Santos was constantly involved in supporting the college and organizations that benefited the program.  She co-chaired student chapter organizations such as the Society for the Advancement of Management and served as President of Women In Construction.  As a student she landed four internships that solidified her desire to be in Construction.  She believes that a career in Construction Management offers a diverse combination of Technical, Managerial and Leadership challenges that excites her the most about the business.  
With thirteen years of experience as a General Contractor at Snyder Langston, Pamela started as an intern and worked her way to being the first female to serve as an Operations Director for the Special Projects Division.   Currently, Pamela works as a Director of Construction for PMB, a Healthcare Real Estate Developer, where she oversees projects across the US.  While managing projects, she is also an Instructor at Citrus College in Glendale and serves as a board member at CSULB's CECEM Academic Advisory Committee, as she is passionate about helping students in the Construction Industry.
Susan Nakamura, COO, South Coast AQMD 
Susan Nakamura has worked at the South Coast AQMD since 1990.  As Chief Operating Officer, she works closely with the Executive team to handle daily operations of the agency, manage resources and succession planning, and help ensure key objectives are met. 
Susan started her career with the South Coast AQMD as an Air Quality Specialist working in Planning, Rule Development and Implementation on CEQA, multiple Air Quality Management Plans, environmental justice initiatives, the Clean Communities Plan, RECLAIM, New Source Review, and a wide variety of rule development projects. Susan has a Bachelor of Science in Electrical Engineering from the University of California at Santa Barbara.
Image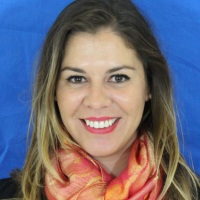 Camila Bortoluzzi, Sr. Manufacturing Engineer, Rolls-Royce
Currently a Rolls-Royce high-temperature composites manufacturing engineer, Camila joined the company in 2016. Prior to that she held a variety of engineering positions in the aerospace and automotive sectors. Camila speaks four languages and studied Mechanical Engineering at PUCRS (Brazil) and at the University of Hawaii, where she earned her Bachelor of Science degree. She is a certified Lean Six Sigma Green Belt and is currently pursuing her Black Belt certification.
Image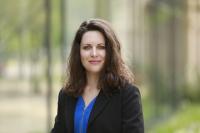 Lucie Nurdin, PhD, Chemical Engineer, Terraform Industries 
Originally from France, Lucie completed her MSs degree in Paris at the Ecole Normale Superieure (Ulm) before she moved to Calgary (Canada) where she completed her Ph.D. in 2020. At the University of Calgary, Lucie studied the role of earth-abundant metal complexes such as iron and cobalt in reactions related to the green energy sector. In particular, she investigated the role of zero-carbon fuels such as hydrogen and ammonia as alternatives to fossil fuels. Driven by her interest in the nitrogen cycle as a new avenue to the carbon cycle, she then worked at Caltech as a postdoctoral scholar on the development of electrocatalysts for the green synthesis of ammonia. She now works as a chemical engineer at Terraform Industries, a local start-up located in Burbank, CA. Terraform Industries is building machines (powered by renewables) to capture carbon dioxide from the atmosphere and transform it into fuels. This model will generate hydrocarbons using air and solar energy, anywhere in the world, instead of extracting them from the deep underground. Lucie is also leading the way to more sustainable habits and lifestyles. She is engaged in a variety of environmental activities such as being a zero-waste activist and informing the general public about the energy crisis we currently live in.
Image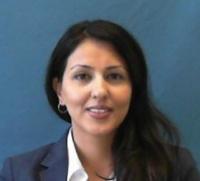 Bahareh Farahani, AQMD, Engineering and Permitting 
Bahareh Farahani joined the South Coast Air Quality Management District (AQMD) in the Engineering and Permitting Division in 2015 and is currently a Program Supervisor for the Best Available Control Technology Team (BACT). In this role, she is responsible for developing and implementing Best Available Control Technology for permitted stationary sources which will contribute towards achieving the air quality objectives of South Coast AQMD's Air Quality Management Plan. In her previous roles at South Coast AQMD, she served as a Senior Air Quality Engineer in the BACT Team as well as an Air Quality Engineer in the Refinery team with focus on permit processing and rule related assignments.Her career spans over 20 years working in the Air Pollution Control Field, Energy Sector, Greenhouse Gas Emission Reduction Project, Renewable Energy, as well as Project Management. From 2012 to 2015, Bahareh was a senior lecturer at California State University, Long Beach (CSULB) where she taught courses in Chemical Engineering Fundamentals, Fluid Mechanics, Thermodynamics, Chemical Reactor Kinetics , and Computer Methods in Chemical Engineering. Bahareh earned her Bachelors' degree in Chemical Engineering from Sharif University of Technology and her Masters' degree in Chemical Engineering from CSULB. She is currently pursuing her Ph.D. degree in Engineering and Computational Mathematics.
Image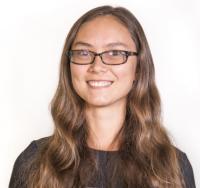 Angela Choy, Engineering & Permitting, AQMD
Angela Choy joined the South Coast Air Quality Management District (AQMD) in the Engineering and Permitting Division in 2019 and is currently an Air Quality Engineer for the Permit Streamlining Team. In this role, she participates in testing and development of the Online Application Filing Tool, data analysis, and permit processing. Previously, she worked at Pioneer Circuits, Inc., a flexible printed circuit board manufacturing company, as a Quality Engineer performing root cause analysis to identify and implement improvements to the manufacturing process.  
Angela earned her Bachelors' degree in Chemical Engineering from CSULB. She tutored at the COE Tutoring center, taught SI classes, and was a member of the Engineering Honors Program.
Image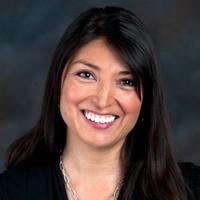 Delilah Nuñez, Systems Director, Evolved Strategic SATCOM (ESS) Systems Engineering & Integration 
As System Director, Ms. Nuñez leads technical staff supporting the acquisition, development, and systems integration efforts in support of the Evolved Strategic SATCOM (ESS) System in partnership with the Space Force. Ms. Nuñez first joined the Aerospace Corporation in 1993 as a summer intern then hired upon graduation as a Member of the technical Staff (MTS) supporting the Defense Meteorological Satellite (DMSP) program. She next joined Engineering Technology Group (ETG) and provided software and database engineering support to various civil and Department of Defense (DoD) programs. Ms. Nuñez was promoted to manage the System Software and Tools Section of SSAD in 2006, where she gained experience leading support across a diverse set of software and system engineering specialties spanning the life cycle. Ms. Nuñez joined MILSATCOM in 2016 as a Senior Project Engineer supporting the Command and Control System-Consolidated (CCS-C) program where she supported completion of development and transition to sustainment. She then joined the Evolved Strategic SATCOM (ESS) program in 2017, initially leading the development and acquisition of the ground system and now leads the systems engineering branch who's role is to ensure successful development and integration of ESS space and ground segments. Ms. Nuñez earned a Bachelor of Science in Computer Engineering and an MBA with specialization in Information Systems from California State Univ., Long Beach. Additionally, she was recognized by Aerospace with the Excellence in Diversity award in 2016 and receive national recognition in 2019 at the Women of Color Conference where she received the Community Service in Industry Award.
Image

Hana Moshirvaziri, Program Manager, Medtronic
PT Lecturer, CSULB Department of Biomedical Engineering 
Hana Moshirvaziri, a Technical Program Manager at Medtronic, holds a Ph.D. in Biomedical Engineering and Computational Mathematics. Her expertise lies in integrating state-of-the-art mathematical algorithms in medical technologies, towards advancement of human health. Dr. Moshirvaziri's mission is to use breakthrough knowledge to make pivotal changes in patients' daily lives. In the last 15 years, she has worked in a variety of roles  in world-class medical device companies such as Philips Healthcare and Medtronic. She teaches Biomedical Signals and Systems Analysis in the CSULB Biomedical Engineering Department. Her research themes are bio-signal processing, data analysis, and advanced algorithm simulations. In her free time, Hana leads an international writing team documenting life stories of a person who has lived with scleroderma and survived a long-term coma. 
Image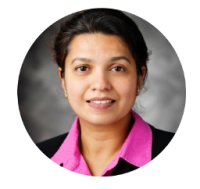 Deval Parikh, Senior Solutions Architect, AWS 
Deval Parikh is a Senior Solutions Architect leading cloud transformations for large enterprises across multiple industry verticals. She is passionate about her work and an is a strong advocate for cloud technologies, Data, Analytics and AI/ML as a way to innovate for any business. Deval is Certified in Big Data Analytics and specializes in IoT, AI/ML, Neural Networks, and Deep Learning Systems.
Deval is North America Lead for AWS YouthTech Program helping high school students learn AI/ML in AWS Cloud; North America Regional Lead for AWS Women in Solutions Architecture providing technical and vocational advocacy to women across AWS Americas; Key Note Speaker for AT&T Women in Technology, Girls Who Code.When she is  not developing software solutions, Deval is creating art at www.devalparikh.com, or teaches Computer Science concepts and Python programming to middle and high school students at https://rollingrobots.com/node/777 as part of giving back to the community.
Image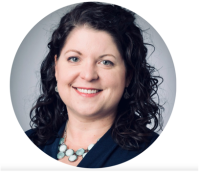 Natalie White, Principal Enterprise Solutions Architect, AWS 
Natalie White is a Principal Solutions Architect in the US West. She earned bachelor's degrees in Computer Science and Math from TCU and had a 15-year career as a software developer before becoming a Solutions Architect at AWS. Her prior experience in the telecommunications, e-commerce payments, and pharmacy industries, help her build trust with the healthcare and life science customers, Natalie supports today. One of her favorite recent projects is using the power of high-performance compute in the cloud to create 3D models of protein structures to accelerate vaccine and drug development.
Image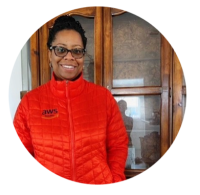 Rochelle Lakey, Solutions Architect, AWS 
Rochelle Lakey is a native to Los Angeles. She earned her Bachelor of Science in Computer Science in 1998 from UC San Diego.  Rochelle has been in the Information Technology industry for over 25 years and is currently a Solutions Architect at AWS.  Rochelle worked in Silicon Valley in the SF Bay Area, CA for over 20 years and supported mainframe and storage customers before specializing in managed storage and data protection services.  After relocating back to the L.A. area and joining AWS, she supports customers in the Media & Entertainment field assisting customers with deploying rendering and post-production media solutions in the cloud. 
Image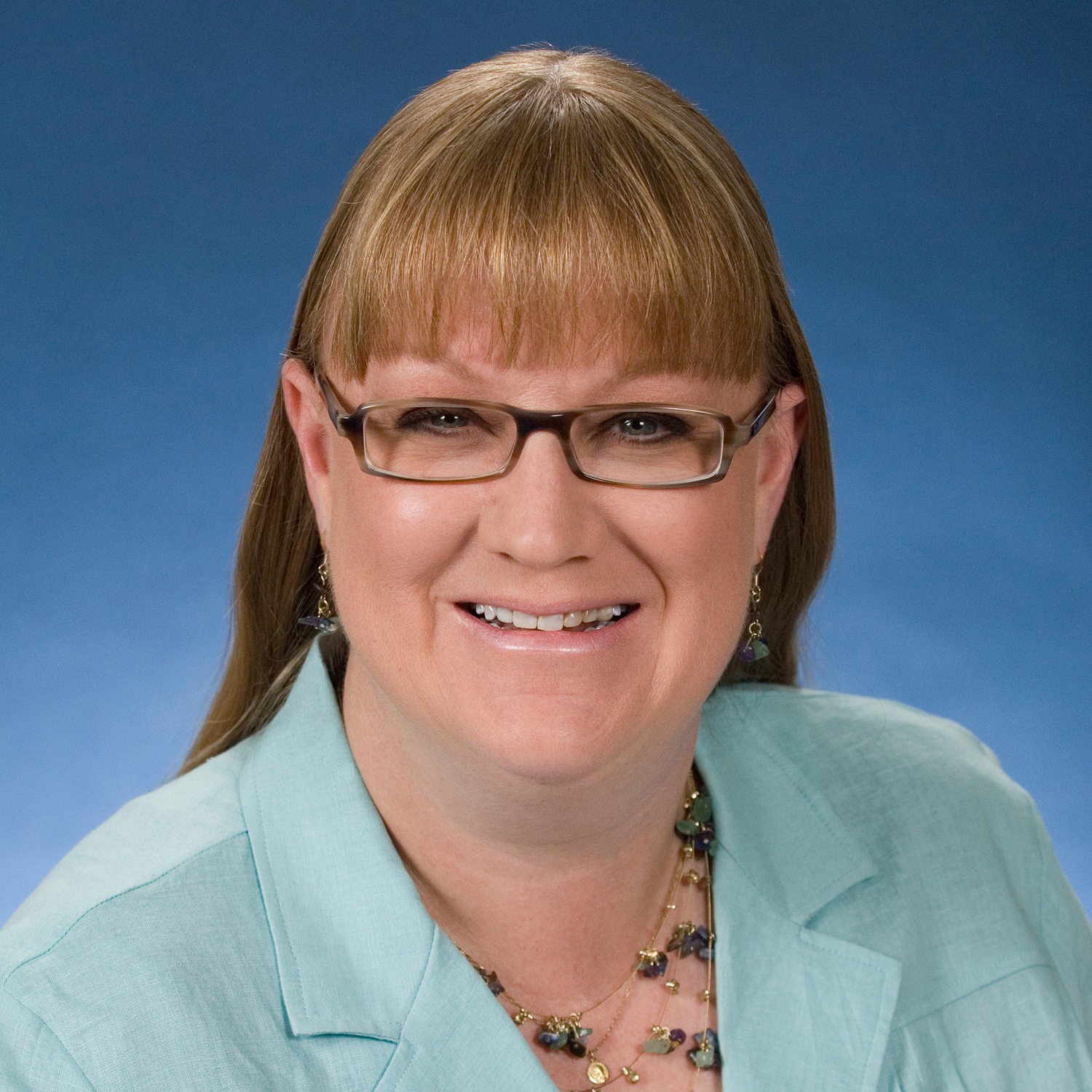 Dr. Kim Armstrong, Sr. Human Resources Strategic Business Partner, Boeing 
Dr. Armstrong partners with engineering leaders to develop and execute strategies related to talent management, leadership development, workforce planning, organization optimization, performance and career development, early career innovation, and employee engagement. Kim was previously Senior Manager in the Enterprise Initiatives team in Learning Strategy and Infrastructure, program manager/designer/facilitator of the Engineering Leadership Program, and held various positions in Learning & Development, Information Systems, and Engineering. A lifelong learner, Kim is a three-time alumna from CSULB, and graduate from San Bernardino Valley College and Pepperdine University. She serves as Vice President of CSULB Alumni and chair of the Long Beach Pacific Gateway Workforce Investment Board. In addition, she is a member of the U.S. Coast Guard Auxiliary and LB Community Emergency Response Team. An alumna of Leadership Long Beach and Leadership California, she's a 20-year veterinary assistant volunteer at the Aquarium of the Pacific. 
Image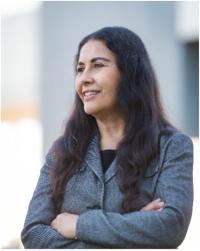 Sylvia A Espinosa, Launch Vehicle Flight Software Certification, The Aerospace Corporation
Sylvia A. Espinosa leads the launch vehicle flight software certification for The Aerospace Corporation, an FFRDC supporting national security space programs that includes civil and commercial space arenas. As a senior project engineer in the launch systems operations and development she performs mission assurance, provides technical expertise, manages the technical staff, and consults. Her typical workday might include everything from technical meetings to overseeing working group discussions, interfacing with customers and management, managing workloads, and performing technical evaluations for the customer. Ms. Espinosa appreciates making a valued and critical technical contribution to the country's launch program. Launch certification for new entrants in the rocket business gives her great satisfaction and pride in her work.
Ms. Espinosa has prior experience in both the aerospace and commercial industries. Ms. Espinosa believes that her earlier software development, independent verification, and validation (IV&V), cyber and web development, system engineering, and program management experiences gives her the depth and breadth of experience and the technical edge that The Aerospace Corporation values in their employees.  Ms. Espinosa was recognized and granted an Exceptional Performance and Outstanding Contribution Award by the National Reconnaissance Office, System Engineering Directorate, while employed by General Dynamics AIS.  Ms. Espinosa holds a degree in Computer Science, a degree that combined mathematics and electrical engineering.  Ms. Espinosa has served as president of the Aerospace Latino Membership Association (ALMA) which provides mentorship to members in the advancement of their career, as well as opportunities to give back to the community via volunteer work in STEM events. Ms. Espinosa was featured in the STEM Workforce and Diversity Magazine. Spring 2020, and was highlighted by Aerospace for the International Women Engineering Day in Twitter, Facebook, and Instagram.
Image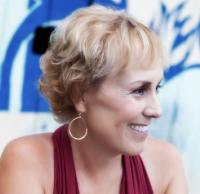 Megan Traver, Principal & Speaker 
After a decade of leading adventure trips in New Zealand and Australia, working for the Australian government, and contracting as an event coordinator for Disney, Megan began her career in education. Starting as a substitute teacher, she now serves as a principal at schools with traditionally marginalized populations. Her specialty is turning around schools that are struggling and leading them to great success in academics and socio-emotional wellness. Megan also coaches new principals, mentors aspiring administrators and assistant principals, and teaches Visionary Leadership in the educational leadership credential program at San Diego State University. She has been interviewed on the JoyScore podcast, speaking on topics including Finding Your Sacred Obligation and Ways to Fulfill It and How to Create Joy. She was honored with the Go, Long Beach award by Mayor Robert Garcia in 2019 for her work as a transformational leader. Megan is currently writing her first book, "State of the School," which is slated to be published in Fall 2022. When not out changing the world, she enjoys traveling and leaning into her introverted side while snuggling on the couch with her two puppies, Sophie and Juno.
Image
Mozhdeh Najafabadi Chief Engineer and Engineering Branch Material Leader, SATCOM
Mozhdeh Najafabadi is currently the Chief Engineer and Engineering Branch Material Leader, for Acquisition Delta-Strategic SATCOM with the United States Space Force and has developed a career in supporting government acquisitions by overseeing the design and integration of technical and program interfaces across the entire program life-cycle. She started out as a payload software engineer working in industry developing software and requirements for different types of satellites. She then went on to serve as a Senior Systems Engineer and Program Manager which led her to support the United States Air Force Space and Missile Center (SMC)'s Engineering Directorate. She has supported multiple programs over her career and has served as the Deputy Chief Engineer for the Range and Network Division within SMC. Ms. Najafabadi as a B.S. in Electrical Engineering from California State University, Fullerton, a M.S. in Electrical Engineering from the University of Southern California, Los Angele, and several certifications in Project Management. She also has received various awards and recognition due to her work in supporting both the Air Force and Space Force.
Image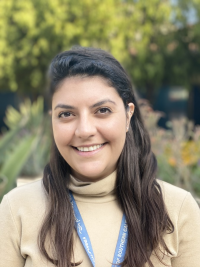 Hedieh Esfahani, Engineer, Metropolitan Water District
Hedieh is a registered Civil Engineer working on general civil, pipeline, water resource related, and site development projects at the Metropolitan Water District of Southern California. Hedieh received her bachelor's degree in Environmental Engineering from Cal Poly, San Luis Obispo and her master's degree in Civil and Environmental Engineering from Stanford University. She is the president of the 90-member Metropolitan's Society of Women Engineer employee resource group at her organization. She is currently a Project Manager on Pure Water Southern California, a water recycling program that will take cleaned wastewater and further purify it to produce a new, sustainable source of high-quality water for Southern California.
Image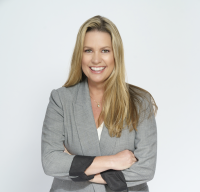 Mandy Vaughn, CEO & Founder, GXO Inc.
Mandy founded GXO, Inc. in 2021 to accelerate the pace of change across the space industry. The goal is supporting new commercial space ventures quickly navigate the start up environment to start delivering capabilities and missions that matter for commercial and government customers. She was selected to serve on the National Space Council's User Advisory Group when it was re-instituted in 2018, where she helps to streamline coordination and cooperation across the U.S.' space enterprise. Mandy is formerly President & CEO of VOX Space. Mandy originally joined Virgin Orbit, VOX Space's parent company, in 2015. As Senior Director of Business Development and Mission Management, she supported business development on the LauncherOne program for both government and commercial customers and served as mission manager for customers including OneWeb and NASA, in addition to spearheading the creation and registration of VOX Space.