Sessions
Description: All our interactions with technology generate data, fueling a crucial need for data scientists to manage, analyze, and store that data. Find out from industry professionals what skills are needed to work in this sought-after career, and where future growth opportunities lie.
Mehrdad Aliasgari, Chair, CSULB Department of Computer Engineering and Computer Science (Moderator)
Image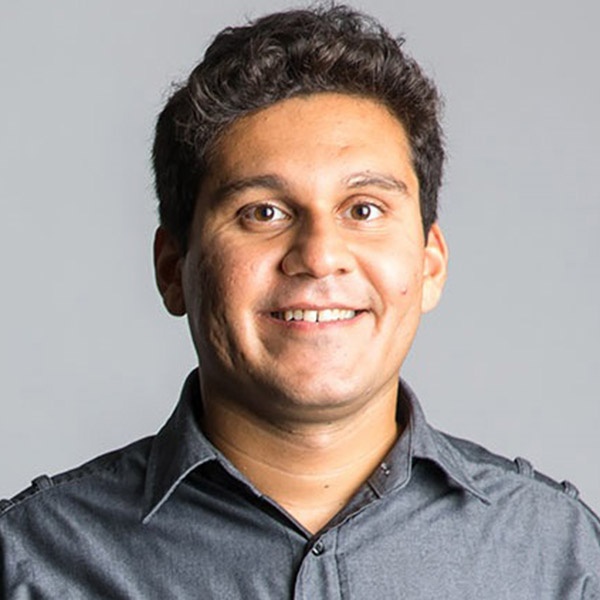 Dr. Aliasgari's focuses on privacy-preserving computation and outsourcing, verifiable and secure outsourcing and storage of data, private biometric and genomic computation and cloud security. He joined CSULB in 2013 after completing his Ph.D. in Computer Science and Engineering from the University of Notre Dame. His dissertation was entitled "Secure Computation and Outsourcing of Biometric Data." Dr. Aliasgari developed the first efficient solution on secure multiparty floating point computation which has numerous applications in the field of secure computation and outsourcing. 
Jean Ji, Head of Customer Engineering at Google Cloud
Image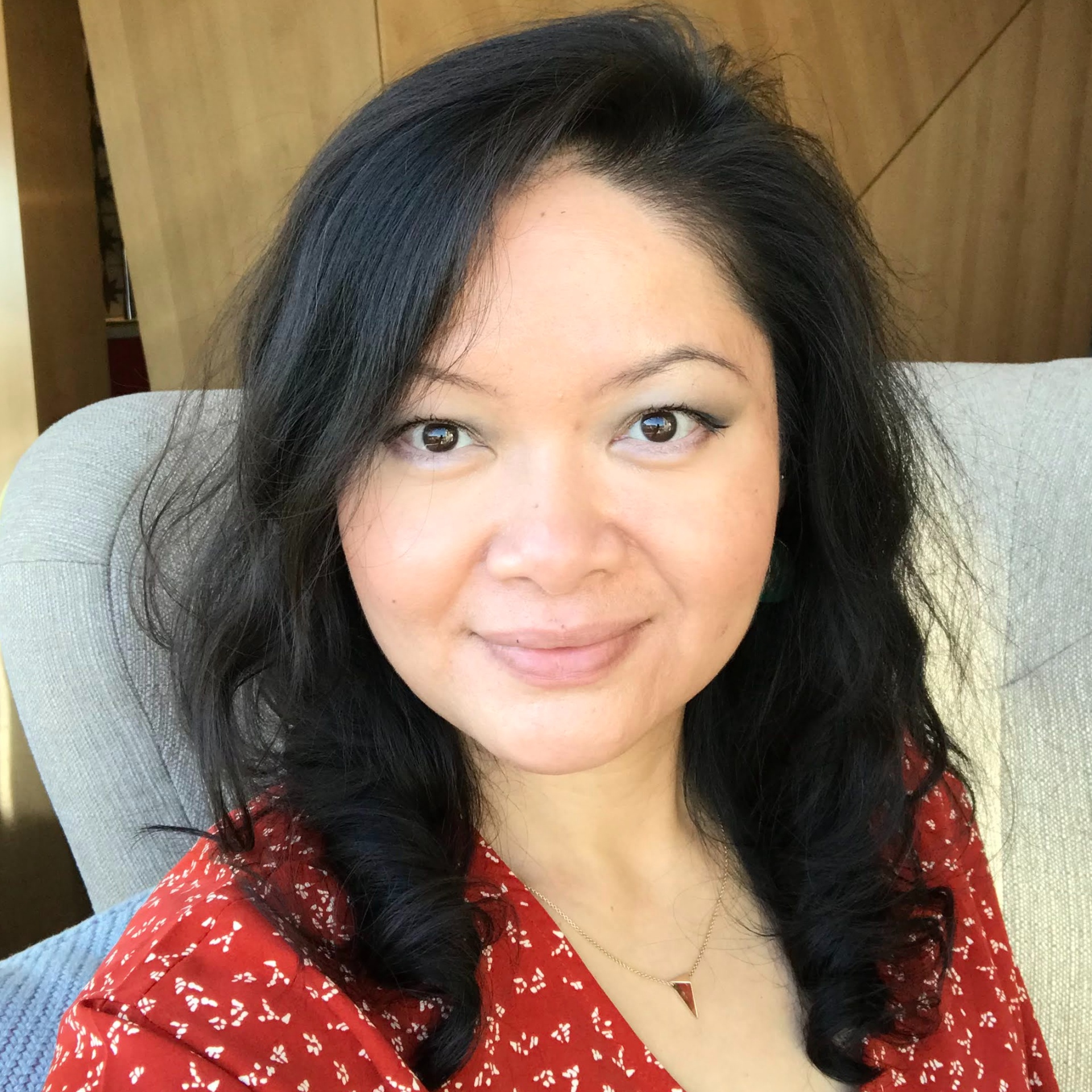 Jean Ji leads a team of highly skilled Customer Engineers at Google Cloud, whose mission is to accelerate enterprise customers' digital transformation journey through providing them with the best Cloud infrastructure, platform capabilities and industry solutions that Google has to offer. Prior to joining Google, she spearheaded a Digital Solutions organization within the Space and Airborne Systems business unit at Raytheon Technologies, where she founded a team that served as an innovation hub for Data Analytics, Cloud, Internet of Things, Mobile, and Augmented/Virtual Reality capabilities. In her 16 years at Raytheon, she held various technical leadership positions of increasing responsibility in Software Engineering and Information Technology. Jean holds a bachelor's degree in Computer Science and Engineering from UCLA. She has been a passionate advocate for Science, Technology, Engineering & Math among youth, and she often spends time speaking at university, high school and middle school career development and mentorship events to inspire the minds of the next digital generation.
Chavi Singal, Data Engineer, Amazon
Image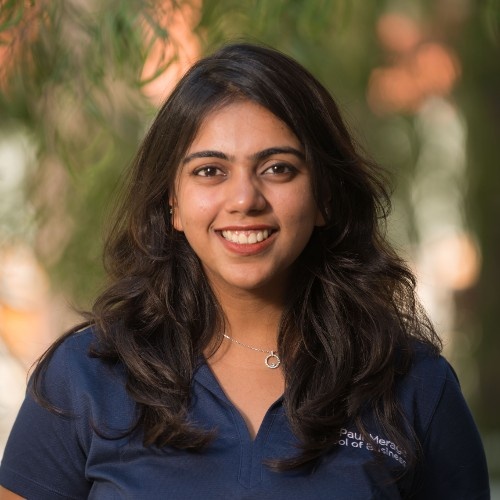 Chavi is currently working as a data engineer at Amazon. She has four years of experience in the data space in different roles and different domains. She earned her master's degree in Business Analytics from University of California Irvine in 2020. In her free time she enjoys hiking, reading and journaling. 
Jessica Vo, Data Scientist, Masimo
Image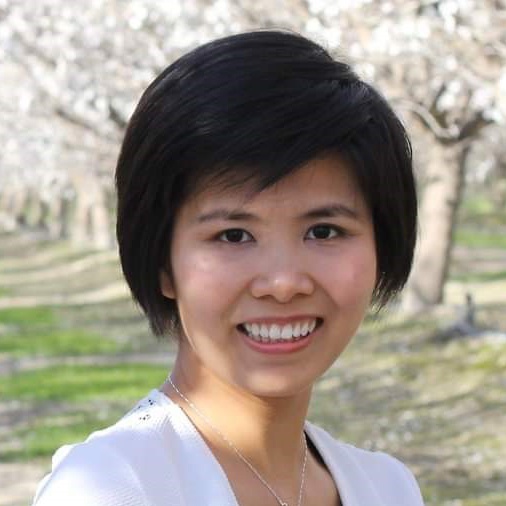 Jessica is a Data Scientist in Artificial Intelligence and Machine Learning at Masimo, where she manages gigantic clinical databases and works with machine learning engineers to build and optimize ML/ AI models. Prior to join Masimo, she obtained a Data Science internship at Jansen, the pharmaceutical companies of Johnson and Johnson in summer 2020, and then landed her first job as a data scientist at a startup company, where she collaborated with data engineers and software engineers to release an innovative AI/ ML product. She holds a bachelor's degree in computational biology, specializing in bioinformatics, from UCLA and a master's degree in Applied Statistics from CSULB.
Description: It's not just about Apple Watches and Fitbits. Learn about the future directions of wearable computing, as well as the technical challenges in power use, networking, and privacy that still must be overcome.
View Wearable Computing Presentation (pdf)
Ava Hedayatipour, Assistant Professor, CSULB Department of Electrical Engineering (Moderator)
Image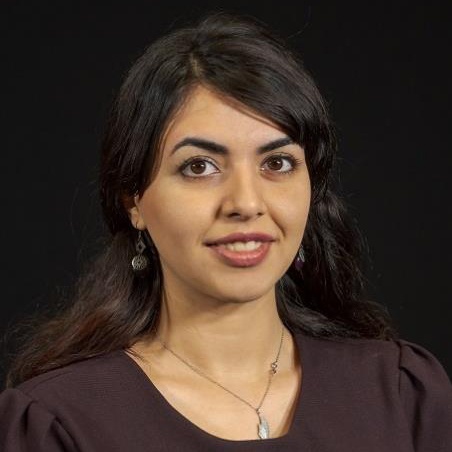 Dr. Hedayatipour's current research interests include analog integrated circuit designs, bio-implantable and biomedical devices, low-power and low-noise designs, microelectronics, mixed-signal VLSI designs, and hardware security. Dr. Hedayatipour joined CSULB in Fall 2020 after receiving her Ph.D. in Electrical Engineering from University of Tennessee, Knoxville. During graduate studies, she developed the first integrated secure multimodal sensor that uses low power blocks to implement impedance and temperature sensor, with security fabricated with a Lorenz chaotic circuit. Her impedance sensor has been used to detect thoracic impedance (to detect heart failure) and hand gestures (to translate sign language). Her recent work in designing a printable electrode enables individuals to do electrochemical experiments in remote locations.  
Susan Hayes, Electrical Engineer, Applied Medical
Image

Susan was born and raised in Orange County, Calif., and lived in Precott, Ariz. before deciding at age 22 to pursue university. It took her three years to decide on an electrical engineering major, and another three years to complete her degree. She worked as a technician at a medical-device testing facility before joining Applied Medical. She has since acquired a master's degree in electrical engineering and hopes to someday pursue her Ph.D.
Saeideh Mogharehabed, Algorithm Engineer, Masimo
Image

Saeideh Mogharehabed is an algorithm engineer in the Research and Development department at Masimo, a medical device company. Her work focuses on the analysis of clinical data and development of advanced artificial intelligence models for early diagnosis of human diseases. Prior to joining Masimo, Saeideh worked at Abbott Laboratories on applied qualitative and quantitative data analysis to support the research and development of Abbott technologies. She is also experienced in applying biomedical signal processing techniques on physiological signals to obtain insightful information about human bodies. Saeideh obtained a master's degree in electrical and computer engineering from the Ohio State University, a master's degree in biomedical engineering from K.N.Toosi University of Technology, and a bachelor's degree in electrical engineering from Isfahan University of Technology.
Mina Taheri, Quality Engineer, Alcon
Image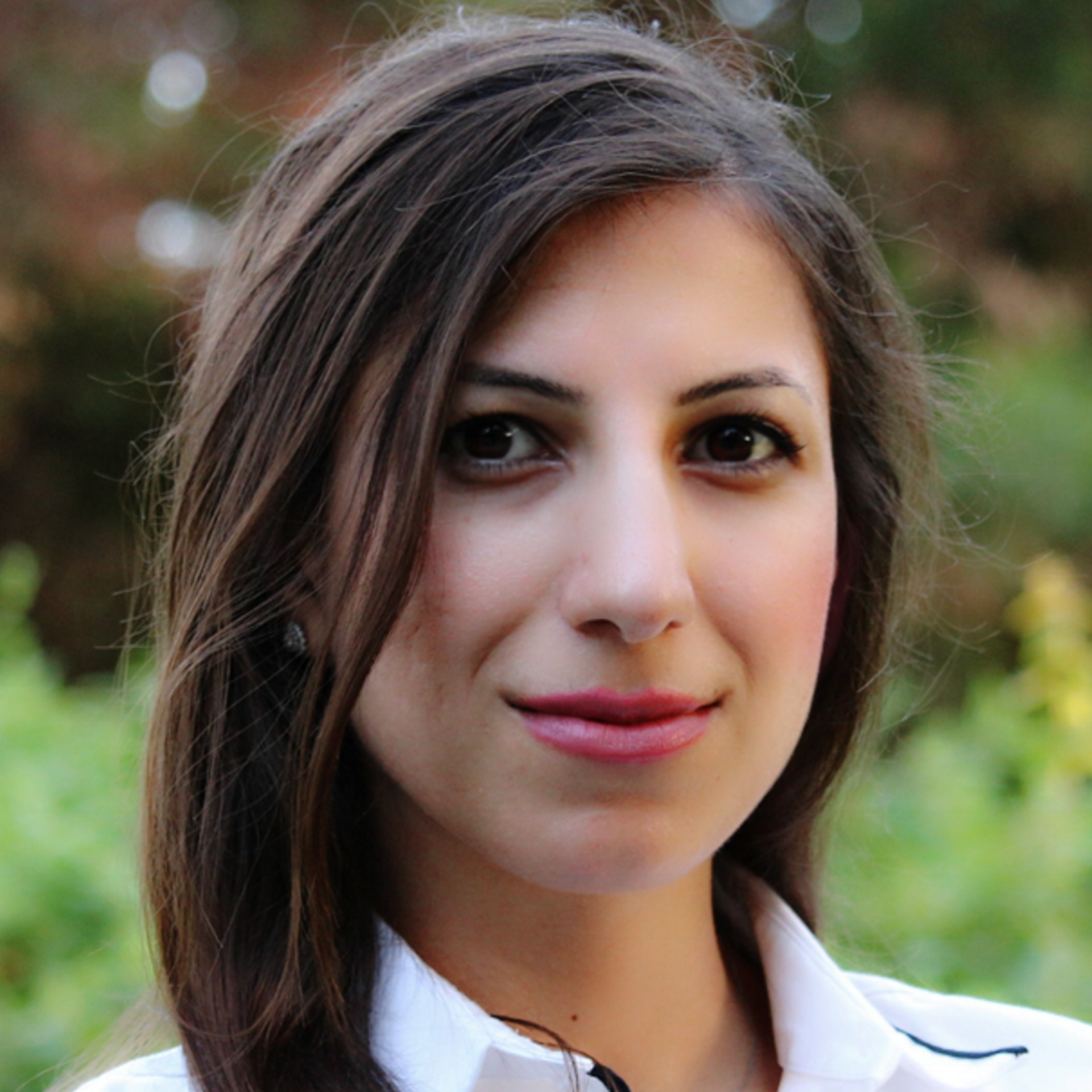 Mina Taheri joined Alcon as a Quality Engineer in Spring 2022. She holds a B.S. degree in Industrial Engineering from Amirkabir University of Technology (Tehran Polytechnic) and is a certified quality engineer from American Society for Quality (ASQ). She has recently been accepted to UCLA for the M.S. Engineering Management program. Mina has more than five years of experience as a Quality Engineer working in medical device companies. Her responsibilities include implementation of quality management systems in compliance with U.S. regulations and ISO 13485 standard, managing Corrective and Preventive Action (CAPA) processes, performing root cause analysis and failure analysis, leading process improvement projects and maintaining risk management files.
Description: Intellectual property is about safeguarding rights to your innovations. But you can also use your engineering degree to launch a career as a patent engineer or patent attorney in the IP field. This panel will discuss: What is IP? How are scientists and engineers involved in it? And where do the career opportunities lie?
View Intellectual Property Presentation (pdf)
Donna Chamberlin '86, Partner, Lewis Brisbois (Moderator)
Image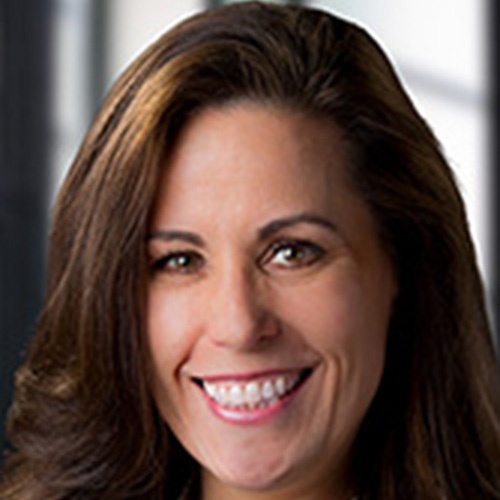 Donna Chamberlin is a partner in the Seattle office of Lewis Brisbois and a member of the Complex Business & Commercial Litigation, Products Liability, Toxic Tort & Environmental Litigation and Intellectual Property & Technology Practices. She is a chemical engineer and registered patent attorney and practiced as a process engineer, design engineer and economics planner for one of the world's largest oil and gas companies before attending law school. Chamberlin has successfully litigated cases through trial in state and federal courts, and secured summary judgments affirmed on appeal in numerous cases. Chamberlin has litigated more than 100 products liability matters. Her intellectual property work includes litigating patent, trademark, and copyright actions to summary judgment and on appeal, as well as through trial in the United States District Courts and before the Trademark Trial and Appeal Board. Chamberlin holds a Bachelor of Science in Chemical Engineering from CSULB.
Gina Bibby, Partner, Withersworldwide
Image

Gina Bibby is a partner in the corporate team and leads the global fashion tech practice. She leads a global practice focused on advising fashion tech clients on matters involving corporate formation, venture capital, corporate transactions, real estate, privacy, e-commerce, intellectual property, and more. Gina routinely handles matters involving data privacy, e-commerce, intellectual property and technology licensing, and intellectual property counseling. Gina is also a registered patent attorney. Prior to joining Withers, she practiced in the Silicon Valley offices of AmLaw 50 and AmLaw 100 law firms, where she was recognized by Super Lawyers as a Rising Star for her intellectual property litigation work. The American Lawyer named Gina a 2021 Trailblazer. She is also recognized as a 2022 and 2021 Minority Leader of Influence and a 2021 Woman of Influence by the Los Angeles Business Journal. She holds a JD from the George Washington University School of Law and a bachelor's degree in Computer Science and Mathematics from the University of Colorado at Boulder.
Irene Lee, Partner, Russ August & Kabat
Image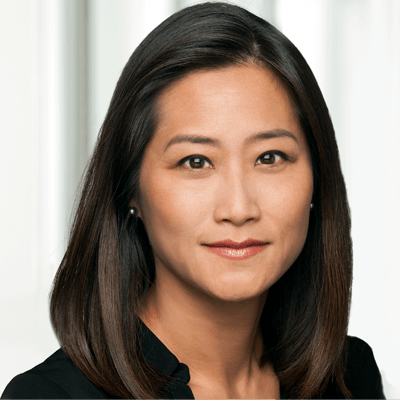 Irene Lee focuses her practice on all aspects of intellectual property, including patent, trademark, copyright, trade secret, and right of publicity. Irene helps clients navigate through the issues surrounding creating, acquiring, securing, protecting, defending, enforcing, licensing, and monetizing their rights in various forms of intellectual property worldwide and counsels them on risk management. Irene has been featured in WTR 1000 – The World's Leading Trademark Professionals and selected by peers and clients in Managing Intellectual Property's Top 500 IP Stars and Top 250 Women in IP. Irene was recognized as a Southern California Super Lawyer since 2013, as one of Southern California Top 50 Women since 2016, and one of Southern California's Top 100 Super Lawyers since 2017.
Description: The federal Infrastructure Act has led to increased funding for Heavy Civil Engineering. Hear from those working in the field about laying the foundation to work on major projects creating tomorrow's airports, highways, bridges, ports, and more. 
View Reinventing Infrastructure Presentation (pdf)
Elhami Nasr, Professor, CSULB Department of Civil Engineering and Construction Engineering Management (Moderator)
Image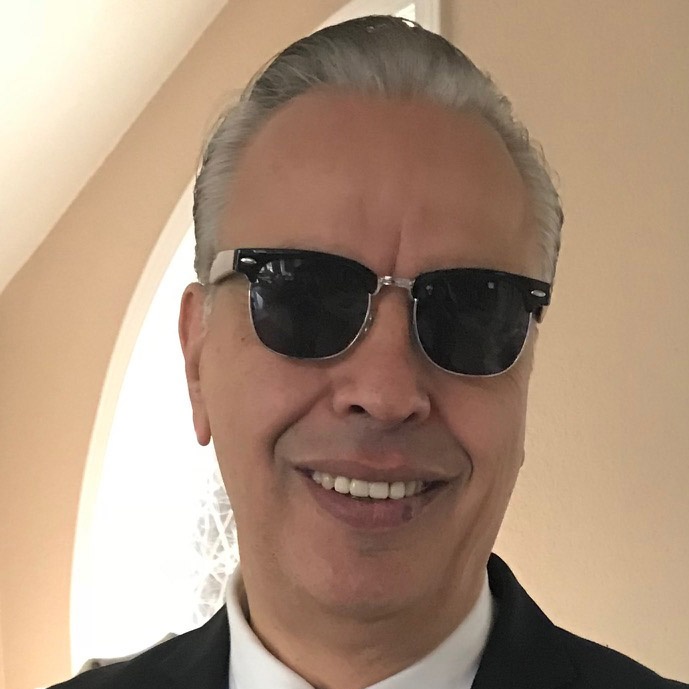 Dr. Nasr holds a Ph.D. in Civil Engineering and Construction Engineering Management from University of Colorado Boulder, and bachelor's and master's degrees in Civil Engineering from CSULB. In addition to teaching at CSULB, during his career Dr. Nasr also served as District 7 office chief at the California Department of Transportation and Vice Provost and Interim Provost at Florida Polytechnic. 
Gina Orozco, VP Gas Engineering and System Integrity, Southern California Gas Co.
Image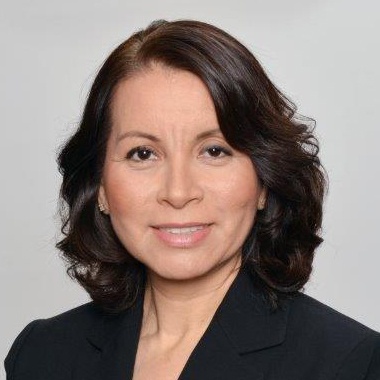 Gina oversees gas engineering and system integrity and has the responsibility for engineering support, integrity management, operations training, asset management, research and development, and information systems. She holds a master's degree in Business Administration from Claremont Graduate University and a bachelor's degree in Electrical Engineering from California State University, Los Angeles. She currently serves on the Adventist Health White Memorial Medical Center Charitable Foundation board and the California State Parks Foundation and is also on the Drucker Industry Advisory Board. In 2016, Gina received the Latina Corporate Pillar Award from the California Hispanic Chamber of Commerce and was listed as one of the 50 Most Powerful Latinas in corporate America by the Association of Latino Professionals for America.
Mary Teichert, President, Teichert Inc.
Image

Mary Teichert is President of Teichert Inc., a fifth-generation family business founded in 1887, and the qualifier on California State Contractor's License #8. Mary began her time at Teichert as a Quality Assurance technician, and went on to work in plant management, material sales, estimating, project management, and division leadership roles prior to becoming COO in 2013 and President in 2020. In 2021, Mary facilitated workshops sponsored by the Small Business Administration, CSLB, BIA, and the California Capital Women's Business Center on helping women and minorities become licensed contractors. Prior to Teichert, Mary was director of strategy for a division of Apple, and a consultant for Bain & Co. in San Francisco. She is currently Vice Chair of the California State License Board, Vice President of The Beavers (a heavy engineering construction association), a board member of AGC, a Senior Fellow with the American Leadership Forum, and a board member of the California BIA. She holds an MBA from Harvard Business School and a Bachelor's degree from Harvard College. When not at work, Mary likes to golf, travel, and spend time watching her three teenaged boys play all the sports there are.
Description: Power generation is one of the largest producers of carbon emissions. How are utilities and private companies rising to the clean energy challenge, and what types of opportunities are available for electrical and other types of engineers.
View Clean Power Presentation (pdf)
Darr Hashempour, President and Founder, DH Green Energy (Moderator)
Image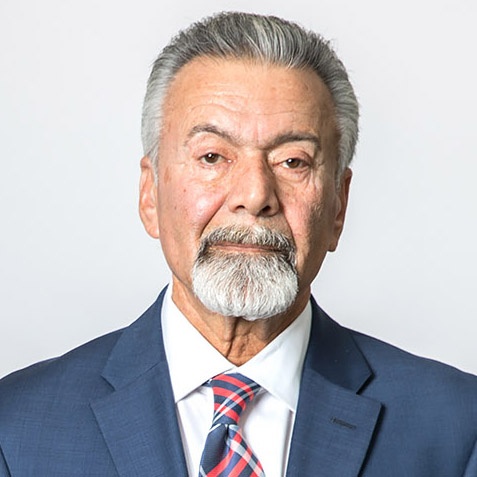 Dr. Hashempour has over three decades experience helping private and public agencies manage energy usage, reduce overall energy consumption, and refine strategies for energy-efficiency upgrades. He specializes in advising corporate leaders and government agencies on utility deregulation, balancing utility demands, and reducing costs. Dr. Hashempour is a Registered Professional Engineer in California, and holds a PhD in Mechanical Engineering, specializing in power generation and transmission. He was previously Senior Vice President and Vice President of Energy Solutions for PinnacleOne, Syska Hennessy Group, and CH2M HILL. Dr. Hashempour also worked for the Los Angeles Department of Water and Power and Southern California Edison. Over his career, he has implemented over $540 million in energy projects. He is an expert in a range of energy topics, including utility deregulation, demand-side management, green buildings and LEED Certification, building and systems commissioning and retrocommissioning, cogeneration, distributed generation, and renewable energy.
Susan Brennan, President and CEO, Romeo Power 
Image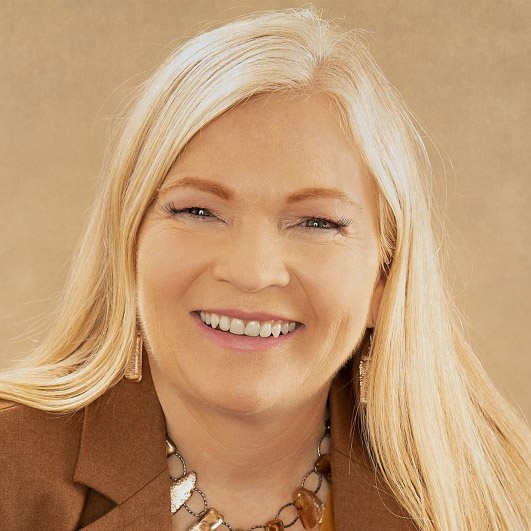 As a recognized leader with more than 30 years of experience in global manufacturing and operations for the automotive and energy industries, Susan Brennan joined Romeo Power in 2021 with a dedication to accelerating technology, growth and sustainability. Susan previously held strategic leadership roles with Bloom Energy, Nissan Motor, and Ford Motor. Susan drives transformation with an innate passion for systemic process and corporate culture development. She holds a master's degree in Business Administration from the University of Nebraska at Omaha and a bachelor's degree in Microbiology from the University of Illinois. 
Dana Cabbell, Director of Integrated System Strategy, SCE 
Image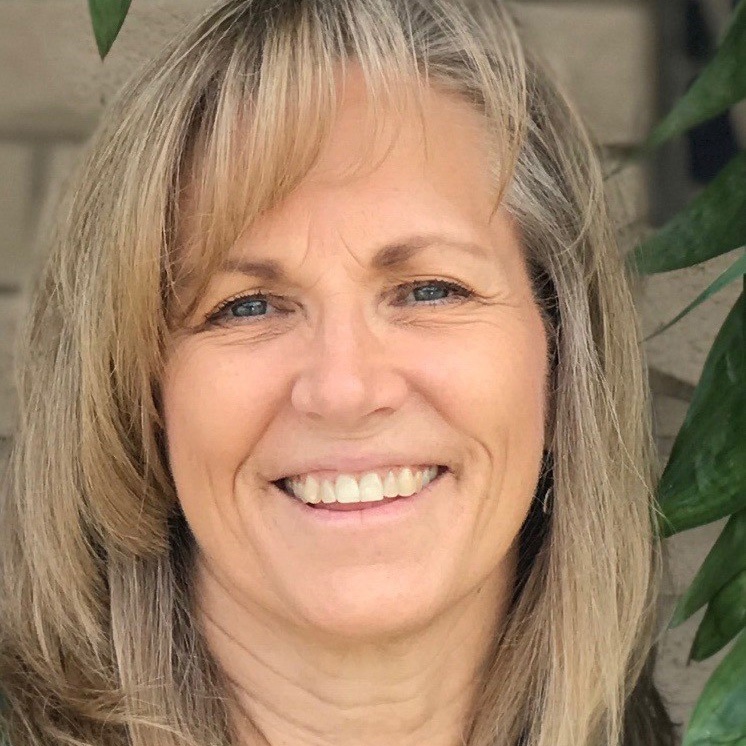 Dana Cabbell, P.E., has worked for Southern California Edison for 37 years in the areas of transmission, and distribution long-term planning. Cabbell and her team are responsible for ensuring that SCE's transmission and distribution system is safe, reliable, resilient, clean, and affordable through well-informed, strategic decisions regarding grid investments, integration of renewable/energy storage resources, enabling grid modernization, resiliency efforts, and reaching a carbon-neutral electric grid. Cabbell holds a Bachelor of Science degree in Electrical Engineering from California Polytechnic University, San Luis Obispo. She became a Registered Professional Electrical Engineer with the state of California in 1989. 
Description: Biomedical engineers are in high demand, and Southern California is a hub for biotech companies. Learn about what it's like working in the field, where the job opportunities lie, and where the industry is going.  
View Future of Biotech Presentation (pdf)
Wan Jae Lee, Lecturer, CSULB Department of Chemical Engineering 
Image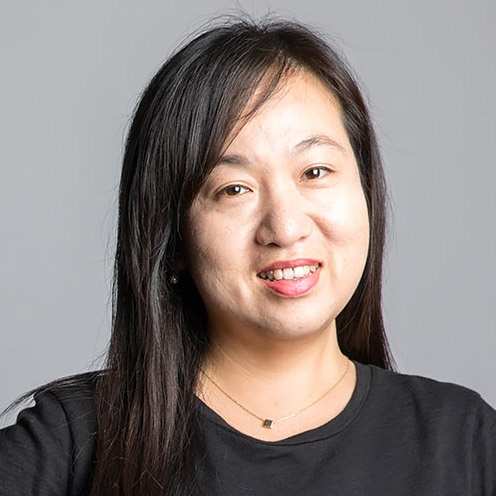 Dr. Lee is a full-time lecturer in the CSULB Department of Chemical Engineering. She received a Bachelor of Science degree from the University of California, Los Angeles (UCLA) and a doctoral degree from the University of Southern California (USC), both in chemical engineering.  Her thesis was on characterizing polymeric materials using ultrasonic technique, with application in the biomedical industry. After a one-year postdoctoral appointment in the USC Chemical Engineering Department, she became a part-time lecturer in the department prior to taking the position at CSULB. Dr. Lee has a passion for teaching and cultivating the next generation of engineers.  
Hana Moshirvaziri, Technical Program Manager, Medtronic
Image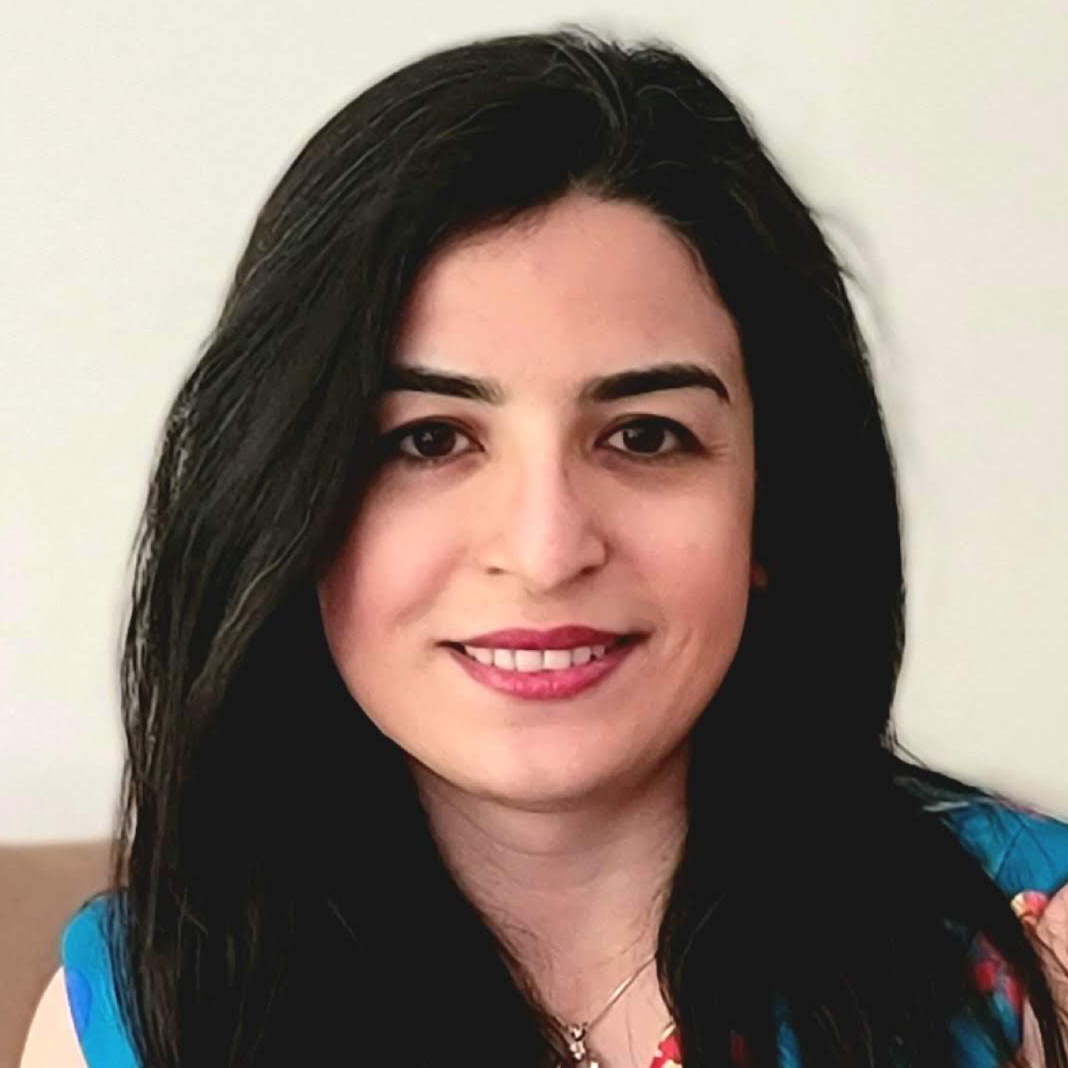 Hana Moshirvaziri holds a Ph.D. in Biomedical Engineering and Computational Mathematics. Her expertise lies in integrating state-of-the-art mathematical algorithms in medical technologies, towards advancement of human health. Dr. Moshirvaziri's mission is to use breakthrough knowledge to make pivotal changes in patients' daily lives. In the last 15 years, she has worked in a variety of roles  in world-class medical device companies such as Philips Healthcare and Medtronic. She teaches Biomedical Signals and Systems Analysis in the CSULB Biomedical Engineering Department. Her research themes are bio-signal processing, data analysis, and advanced algorithm simulations. In her free time, Hana leads an international writing team documenting life stories of a person who has lived with scleroderma and survived a long-term coma.
Elizabeth Roney, Systems Integration Engineer, Thermo Fisher Scientific
Image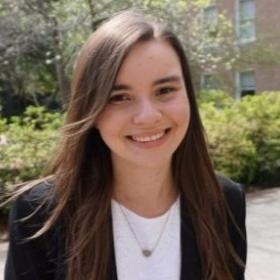 A California native, Elizabeth graduated from Tulane University in New Orleans in May 2020 and holds an M.S. in Biomedical Engineering, B.S. in Biomedical Engineering, and B.A. in English. As a student at Tulane, she was involved in the Orthopedic Bioengineering Lab and worked as an engineering design intern at a medical device company specializing in cancer radiation therapy. Since graduating nearly two years ago, she has worked on DNA Microarray products, joined the Thermo Fisher Scientific COVID-19 response team, and now works on an automated robotic solution for clinical diagnostics—-specifically Covid testing. She spends her free time exploring California with her dog and house hunting in San Francisco.
Dinamarie Stefani, Divisional Vice President, Abbott
Image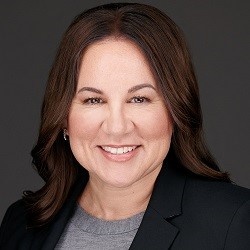 Dinamarie assumed her current role as Divisional Vice President, QA and Compliance, in the Diabetes Care Division at Abbott in 2020. She has 25+ years of direct experience across R&D, IT, Clinical, and Quality in the pharma and medical device industries. Former employers include Allergan, Johnson & Johnson Surgical Vision, and Abbott Medical Optics. Early in her career, Dinamarie conducted research on BOTOX. Dinamarie holds a Bachelor of Science in Biomedical and Clinical Engineering from CSULB, an MBA from Webster University, and a Master of Science in Jurisprudence (Pharmaceutical and Medical Device focus) from Seton Hall University School of Law. More recently, Dinamarie graduated from the Harvard Business Analytics Program and is currently focused on advancing analytics capabilities within ADC Quality.
Shoba Varma, Systems Integration Engineer, Thermo Fisher Scientific
Image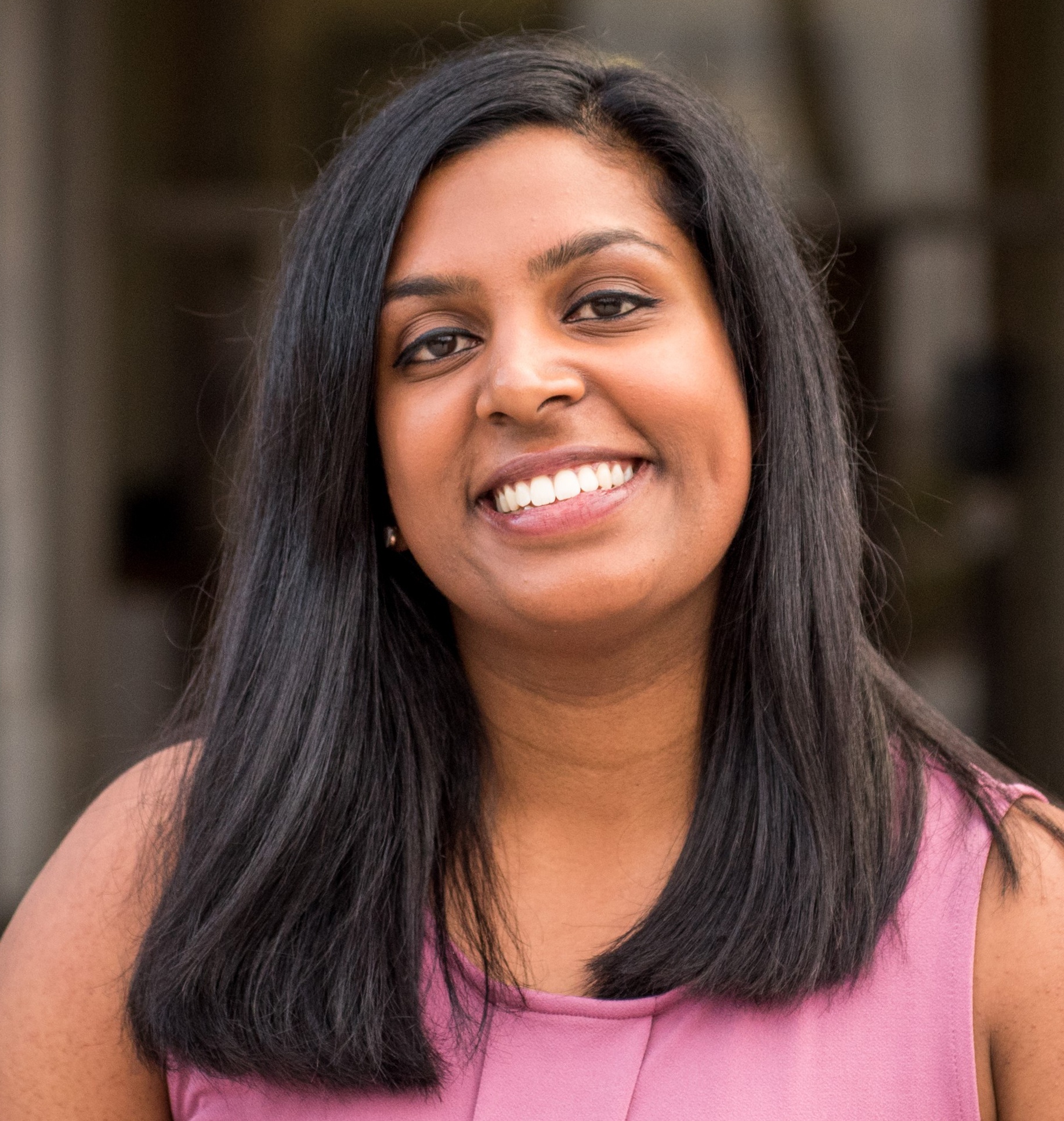 Shoba Varma is a Systems Integration Engineer in the Genetic Sciences Division at Thermo Fisher Scientific. She currently works on designing and integrating software and hardware components for Amplitude, Thermo Fisher's clinical diagnostic tool to aid the fight against COVID-19. She graduated from University of California, Berkeley in 2019 with a bachelor's degree in Mechanical Engineering, where she spent several years designing and building a sustainable water purification and distribution system for a small community outside of Panama City, Panama. In her spare time, she mentors an all-girls robotics team in Palo Alto and is an avid reader. 
Serene Wachli, Group President, Applied Medical 
Image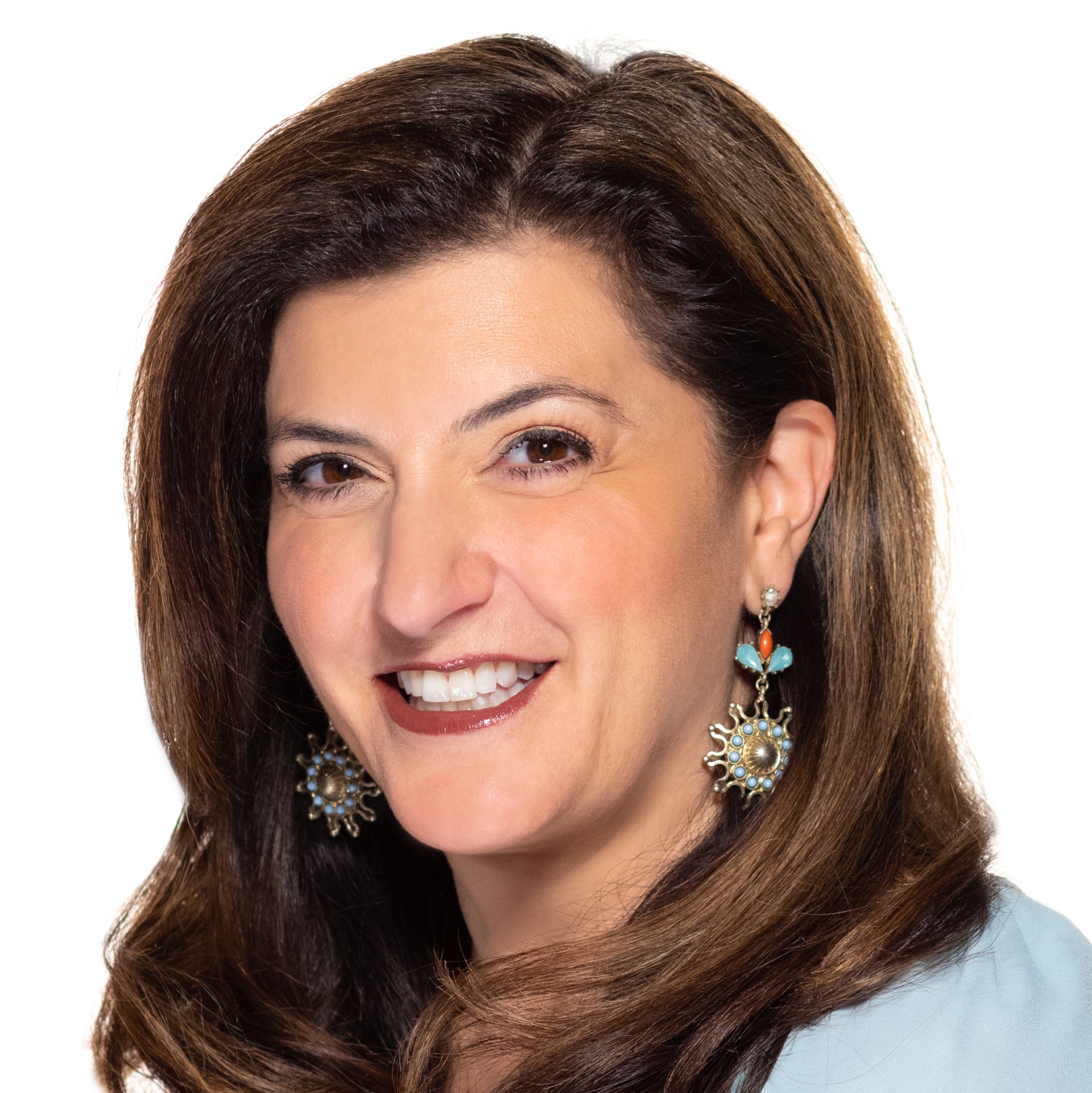 Serene Wachli is Group President of Horizon II at Applied Medical, a new-generation medical device company headquartered in Orange County, Calif. In this role, Serene leads the strategic direction of multiple teams, including the company's research and development efforts for surgical simulation/education and medical devices that meet the clinical needs of surgeons and patients across the globe. Over her 20+ year tenure, Serene has served in a variety of roles, culminating in her current responsibilities. Serene received her Bachelor of Science degree from University of California at Irvine and her Master of Biomedical Engineering at Rutgers University.
Description: Social media isn't just for keeping in touch with friends or entertaining yourself in off-hours. From Instagram to LinkedIn, find out how to establish your brand, connect with future employers, and build a network to sustain you throughout your career.
View Social Media Presentation (pdf)
Sergio Mendez, Associate Professor, CSULB Department of Chemical Engineering (Moderator)
Image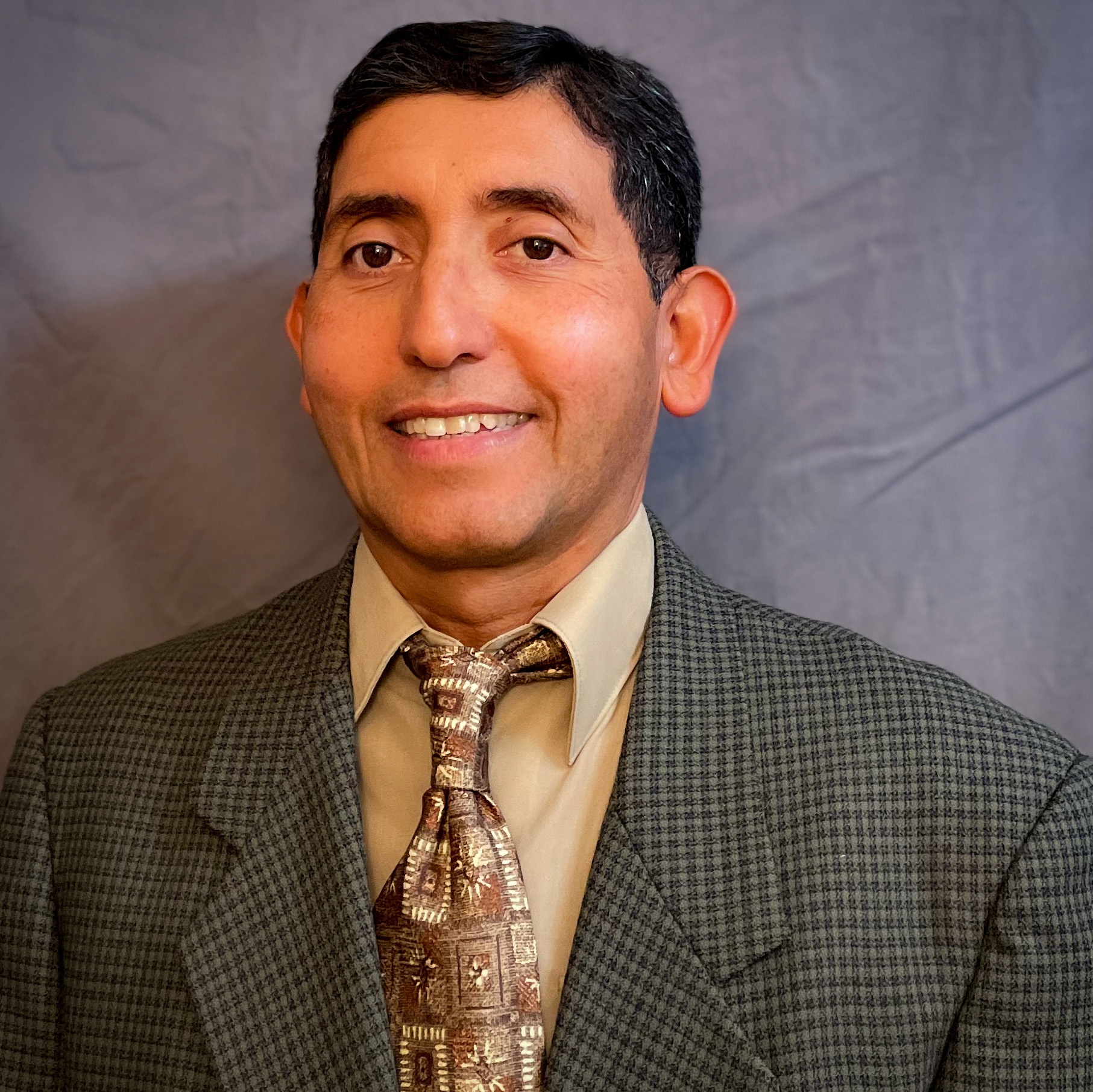 Dr. Mendez joined the Department of Chemical Engineering at CSULB in 2009.  Prior to that, he was a Postdoctoral Scholar at Cornell University. He earned his Ph.D. in Chemical Engineering at the University of New Mexico in the area of polymeric materials. After graduating from UC Berkeley with a B.S. in Chemical Engineering, he worked as a Thin Films Process Engineer at Intel in the Silicon Valley. He honorably served four years in the U.S. Marine Corps, where he was deployed to 15 countries as an infantryman. Dr. Mendez has 25 peer-reviewed publications in the areas of polymer solutions, nano-structured materials, molecular computational modeling, and green engineering. His recent research has been in green materials, biofuels, natural soaps, and low-cost biomedical devices. 
Mia Fujii, Director of Academic Enablement, Siemens Digital Industries Software
Image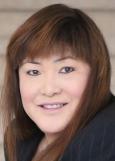 Mia Fujii has been responsible for sales, sales management, business development, services, new hire training programs, license compliance and academic programs throughout her 25-year career at Siemens. Author of the book, "Ladies…Make It Your Time Now," Fujii has been a guest speaker at CSULB Society of Women Engineers chapter events, and other STEM events on campus. She is the recipient of Siemens Inner Circle, Golden Eagle, CEO, and Diversity Council awards, and received a Technology Star from the Women of Color organization. She holds a Bachelor of Science in Electrical Engineering from University of California, Irvine. Prior to Siemens, she held technical positions in support of electrical engineering software applications used to design electrical systems.
Rosa Trujillo, Assistant Director, Career Education & Counseling, CSULB
Image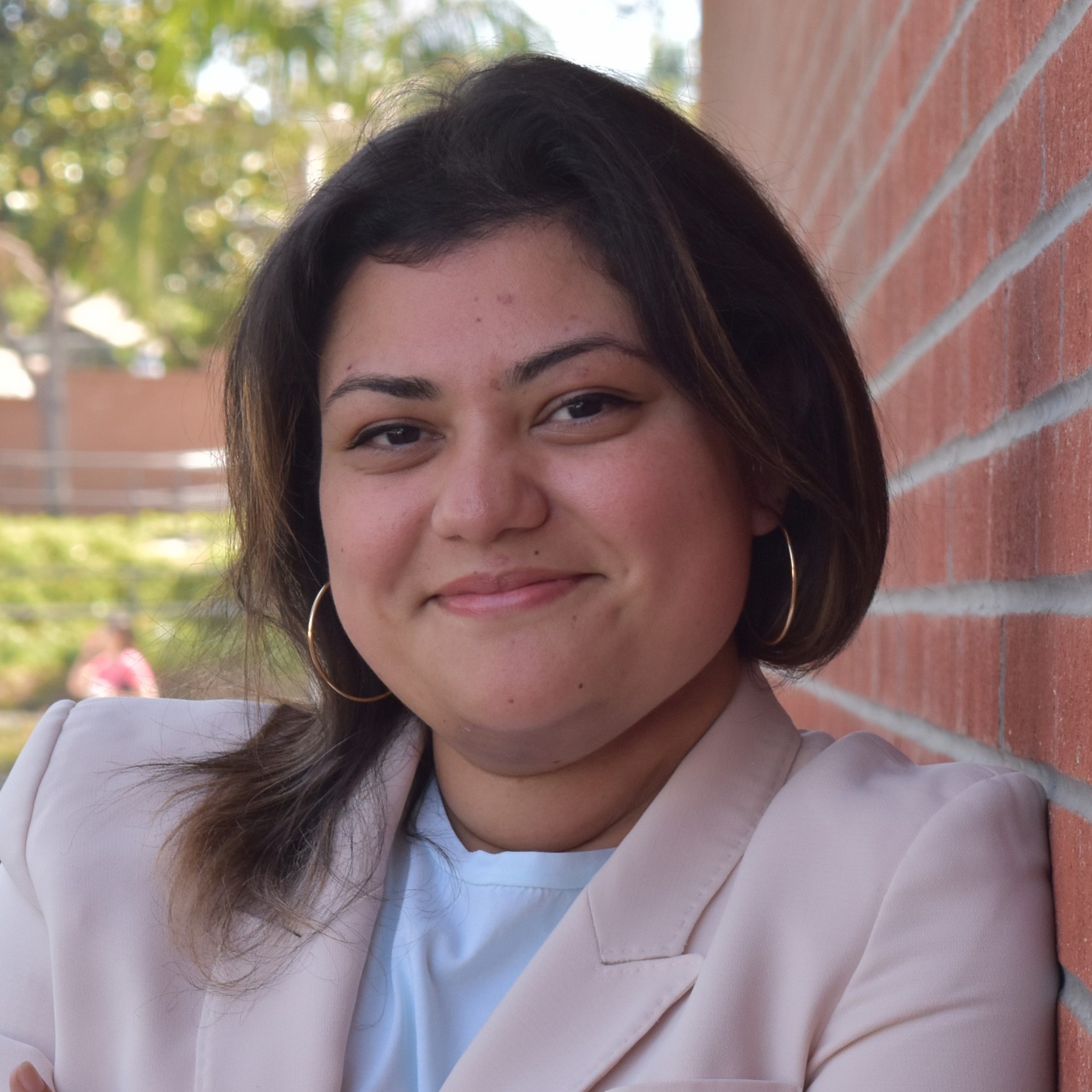 Rosa Trujillo identifies as a cisgendered Latina first-generation professional who has worked at CSULB for more than five years. A double CSULB alumnus, with a Master of Arts in English and Master of Science in Counseling, Rosa partners with colleges and departments across the campus to provide resume and cover letter assistance, career exploration, interviewing tips, and social media and LinkedIn workshops. She is involved with the Division of Student Affairs Equity Task Force and is an Alternate Senator for the CSULB Academic Senate. When she's not working, you can find her watching a good Netflix show, spending time with friends, and trying new foodie places discovered on Tik Tok.  
Description: In addition to technical ability, today's employers are looking for employees who can convey technical concepts, work effectively on teams, and display leadership. Find out which soft skills are most important, and how to develop them in preparation for a thriving career.
Sara Moghtadernejad, Assistant Professor, CSULB Chemical Engineering Department (Moderator)
Image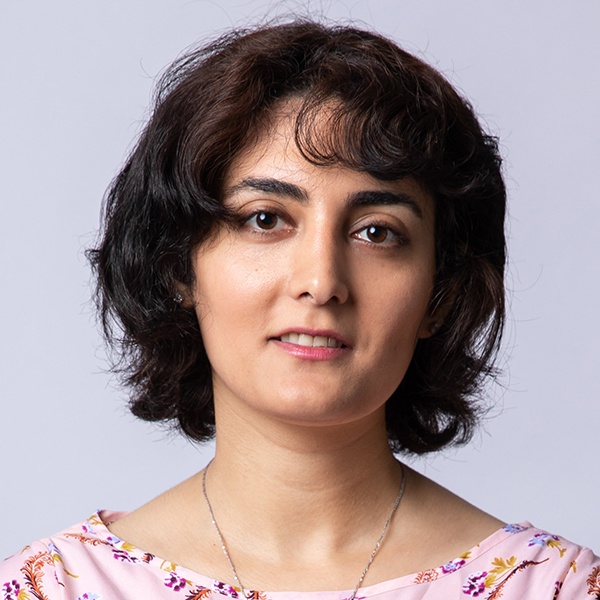 Dr. Sara Moghtadernejad joined the CSULB Department of Chemical Engineering as an Assistant Professor in Fall 2018. Moghtadernejad holds a PhD and a MS in mechanical engineering from Concordia University (Canada) and University of Queensland (Australia), respectively. She earned her BS in Chemical Engineering from Sharif University of Technology. Subsequently and before joining CSULB, she researched as a postdoctoral fellow and a lecturer at McGill University's Biomimetic Surface Engineering Lab and the NSF Engineering Research Center on Structured Organic Particulate Systems (CSOPS) of Rutgers University. Dr. Moghtadernejad has numerous publications in prestigious journals such as Physics of Fluids, Atomization and Sprays, and AAPS PharmSciTech. Her collaborations range from major governmental agencies like the U.S. Food and Drug Administration (FDA) and Air Force Research Laboratory (AFRL) to industrial companies such as Johnson & Johnson, GlaxoSmithKline (GSK), 3M, and Bombardier Aviation.
Kim Armstrong, Senior Human Resources Business Partner, Boeing 
Image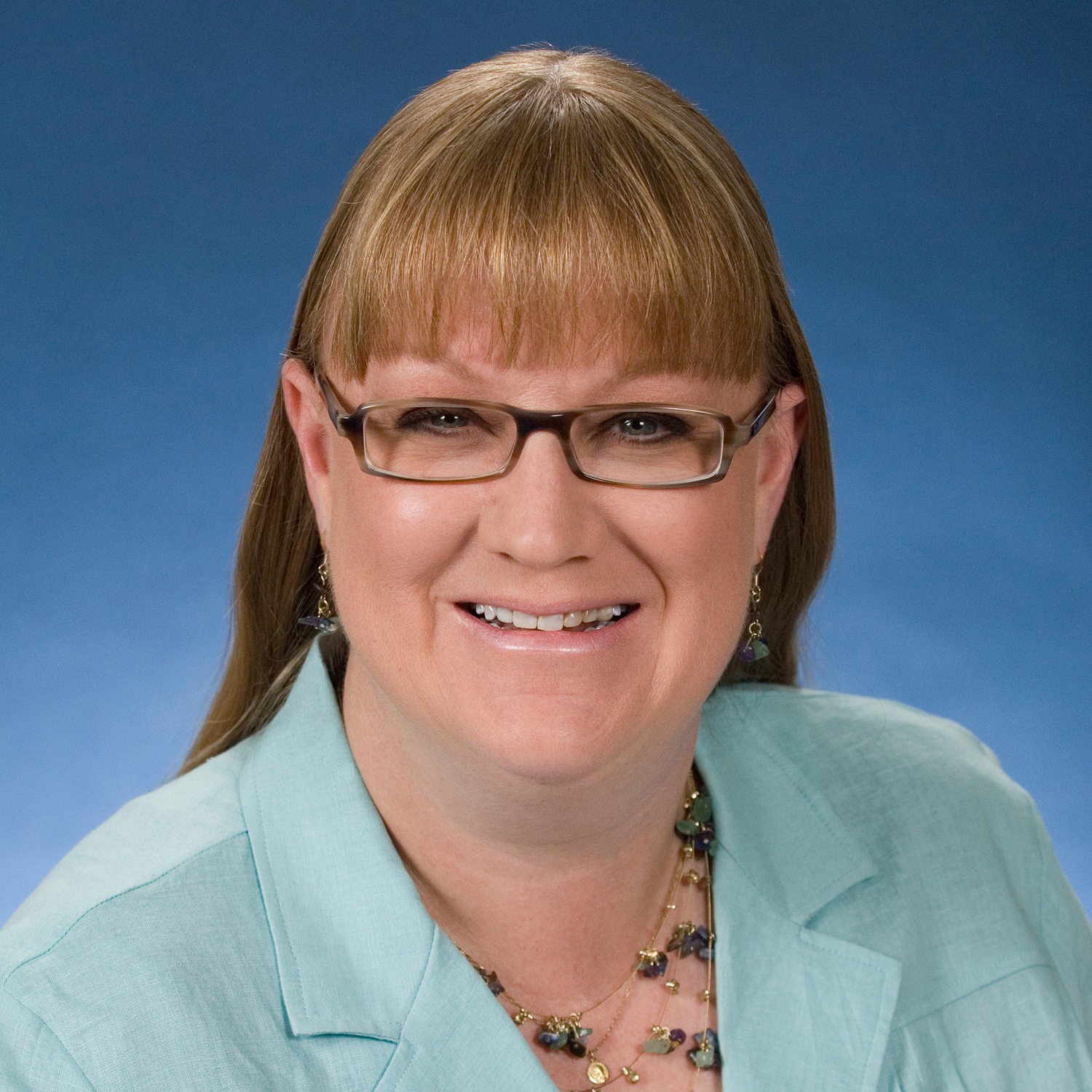 Dr. Armstrong partners with engineering leaders to develop and execute strategies related to talent management, leadership development, workforce planning, organization optimization, performance and career development, early career innovation, and employee engagement. Kim was previously Senior Manager in the Enterprise Initiatives team in Learning Strategy and Infrastructure, program manager/designer/facilitator of the Engineering Leadership Program, and held various positions in Learning & Development, Information Systems, and Engineering. A lifelong learner, Kim is a three-time alumna from CSULB, and graduate from San Bernardino Valley College and Pepperdine University. She serves as Vice President of CSULB Alumni and chair of the Long Beach Pacific Gateway Workforce Investment Board. In addition, she is a member of the U.S. Coast Guard Auxiliary and LB Community Emergency Response Team. An alumna of Leadership Long Beach and Leadership California, she's a 20-year veterinary assistant volunteer at the Aquarium of the Pacific. 
Nicki Sparks, Electrical Engineer, Glumac 
Image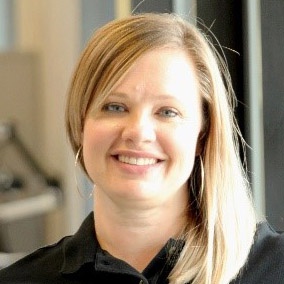 At Glumac, Nicki Sparks manages sustainable building projects that conserve water and energy. She graduated in 2008 from San Diego State University with a Bachelor of Science degree in Electrical Engineering.  Nicki works primarily with tech clients looking to refresh and enhance their corporate office spaces to create an engaging and enjoyable workplace for their colleagues. With her focus on Project Management as well as operating in the role of Managing Director for two of Glumac's offices, Nicki is consistently utilizing her soft skills and confident communication to maintain and grow a successful team. 
Description: The feeling of not belonging or being unqualified can hold many women back in their careers. Find out what's behind imposter syndrome and what you can do to overcome it and achieve your goals.
Jelena Trajkovic, Assistant Professor, CSULB Department of Computer Engineering and Computer Science (Moderator)
Image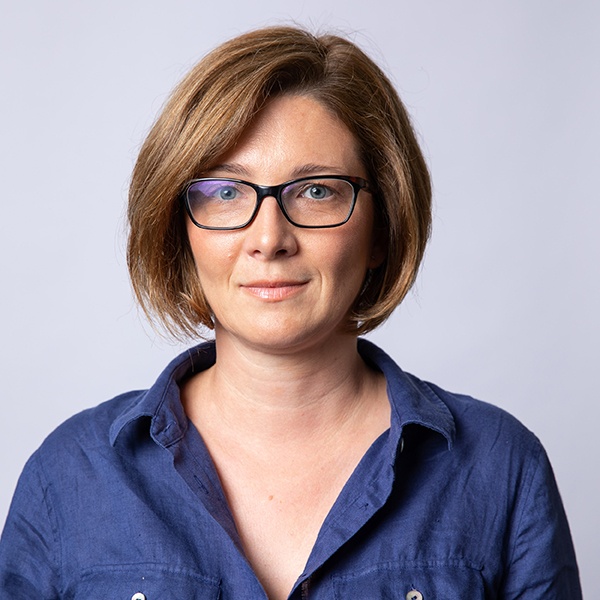 Dr. Trajkovic's research interests include multicore embedded systems, pervasive computing, and Internet of Things technologies for critical biomedical and control applications. She received her PhD (2009) and MS (2003) in Information and Computer Science from the University of California, Irvine, and a Dipl. Ing. degree in Electrical Engineering from University of Belgrade, Serbia (2000). Dr. Trajkovic was a ReSMiQ postdoctoral scholar at Ecole Polytechnique de Montreal (2010-2012) and an Assistant Professor (2012-2018) in the Electrical and Computer Engineering Department at Concordia University in Montreal, before joining CSULB in 2018.    
Elena Filatova, Software Engineer, Google
Image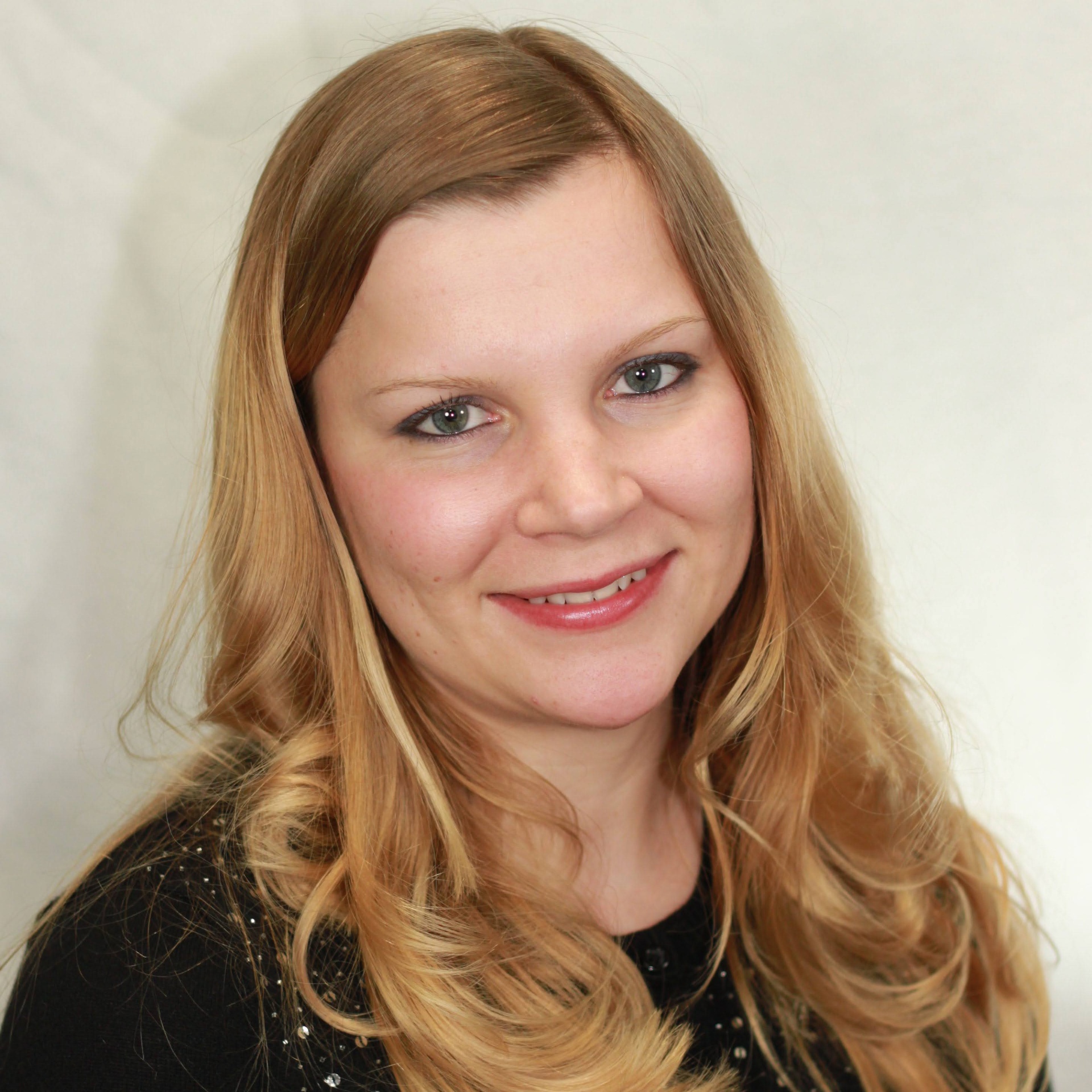 Elena Filatova is a first-generation Russian immigrant and a front-end software engineer at Google. She first dreamed of becoming a software engineer in 2007, when she learned how to create a simple web page with HTML, CSS, and JavaScript. She has since graduated with a bachelor's degree in Computer Science from CSULB in 2015, worked as a software engineer at Evisions, an administrative software company for higher education, and finally joined Google in 2018. She has been on an internal support reporting team at Google for three years, helping other Googlers gain insights into how to make Google support better and more helpful to the users. Her career continues to grow and she has been recently promoted.
Nell Finigan, Engineering Specialist, Aerospace Corporation
Image

Nell Finigan is an Engineering Specialist at the Aerospace Corporation, where her expertise is in model-based systems engineering and Agile program methodologies. She has 10 years of experience in the Aerospace and Defense industry, with roles in systems engineering, test engineering, and facility operations for systems such as gas turbine engines, chemical detectors, and the waste management system on the International Space Station. Nell has a B.S. in Mechanical Engineering and M.S. in Systems Engineering, both from Worcester Polytechnic Institute in Worcester, MA.
Debbie Meeks '86, Government Relations, Shell USA
Image

Debbie is currently working in Government Relations managing environmental policy for Shell's growing number of renewable energy businesses on the West Coast. Previously she was Strategic Alliance Manager following the dissolution of the 50/50 joint venture between Shell and Saudi Aramco. She led the business process efforts for this mulitimillion-dollar licensee as they assumed management for 40% of Shell's retail gas stations in the US. After graduating from CSULB with a B.S. in Chemical Engineering, Debbie began working at the ARCO Refinery in Carson, California, as a process engineer. She moved to Houston to provide technical support to a wide variety of refineries working for Akzo Nobel. After 10 years in technical roles, Debbie moved into sales and joined Shell Catalysts & Technologies, returning to California. Through various commercial and leadership assignments she has had the opportunity to lead teams of technical experts and sales executives while negotiating with a variety of national and international oil companies. Debbie is married with two sons – one in college and the other a high school senior - and is active at the high school as parent association treasurer.
Megan Traver, Principal & Speaker
Image

After a decade of leading adventure trips in New Zealand and Australia, working for the Australian government, and contracting as an event coordinator for Disney, Megan began her career in education. Starting as a substitute teacher, she now serves as a principal at schools with traditionally marginalized populations. Her specialty is turning around schools that are struggling and leading them to great success in academics and socio-emotional wellness. Megan also coaches new principals, mentors aspiring administrators and assistant principals, and teaches Visionary Leadership in the educational leadership credential program at San Diego State University. She has been interviewed on the JoyScore podcast, speaking on topics including Finding Your Sacred Obligation and Ways to Fulfill It and How to Create Joy. She was honored with the Go, Long Beach award by Mayor Robert Garcia in 2019 for her work as a transformational leader. Megan is currently writing her first book, "State of the School," which is slated to be published in Fall 2022. When not out changing the world, she enjoys traveling and leaning into her introverted side while snuggling on the couch with her two puppies, Sophie and Juno.
Industry Panels (Concurrent)
Description: The construction industry has long been male-dominated. Hear from professionals in the construction field about opportunities opening up in this field.
View Construction Industry Presentation (pdf)
Vahid Balali, Assistant Professor, CSULB Department of Civil Engineering and Construction Engineering Management (Moderator)
Image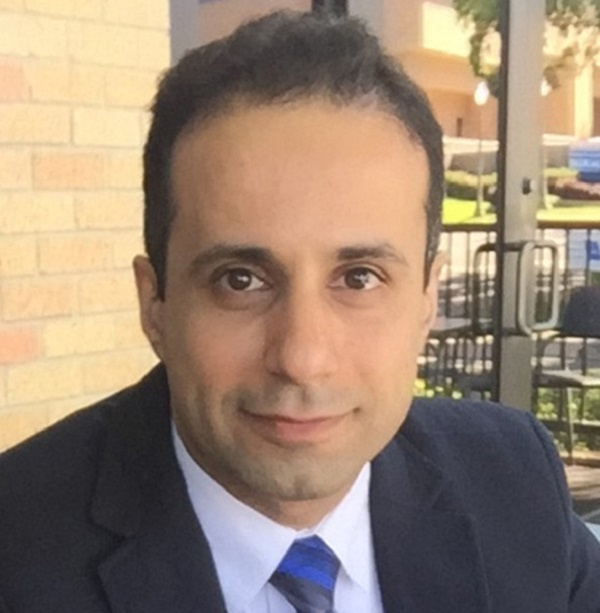 Dr. Balali received his B.S. and M.S. in Civil Engineering from the University of Tehran, his second M.S. in Construction Engineering and Management from Virginia Tech, and his Ph.D. in Civil Engineering from the University of Illinois at Urbana-Champaign. Upon completion of graduate school, he worked for two years as a BIM Manager in the industry. He is a recipient of a Consulting-Specifying Engineer's (CSE) 40 Under 40. Dr. Balali's research focuses on visual data sensing and analytics for the AEC industry, virtual design and construction for infrastructure asset management and interoperable system integration, and smart cities in transportation for sustainable infrastructure decision-making. He has been the principal investigator on research projects supported by Caltrans, Mineta Transportation Institute, Associated of General Contractors of America, and several industry entities. He is currently an associate member of ASCE and CMAA, committee member of the ASCE Data Sensing and Analysis (DSA) and ASCE Visual Information Modeling and Simulation (VIMS) committees, and friend member of relevant TRB committees. He also serves on the editorial board of the American Journal of Civil and Architectural Engineering and is a reviewer with several top-notch journals. He is actively collaborating with industrial partners and involved in professional and outreach activities.
Jessica Drake, Senior Project Manager, Swinerton Builders
Image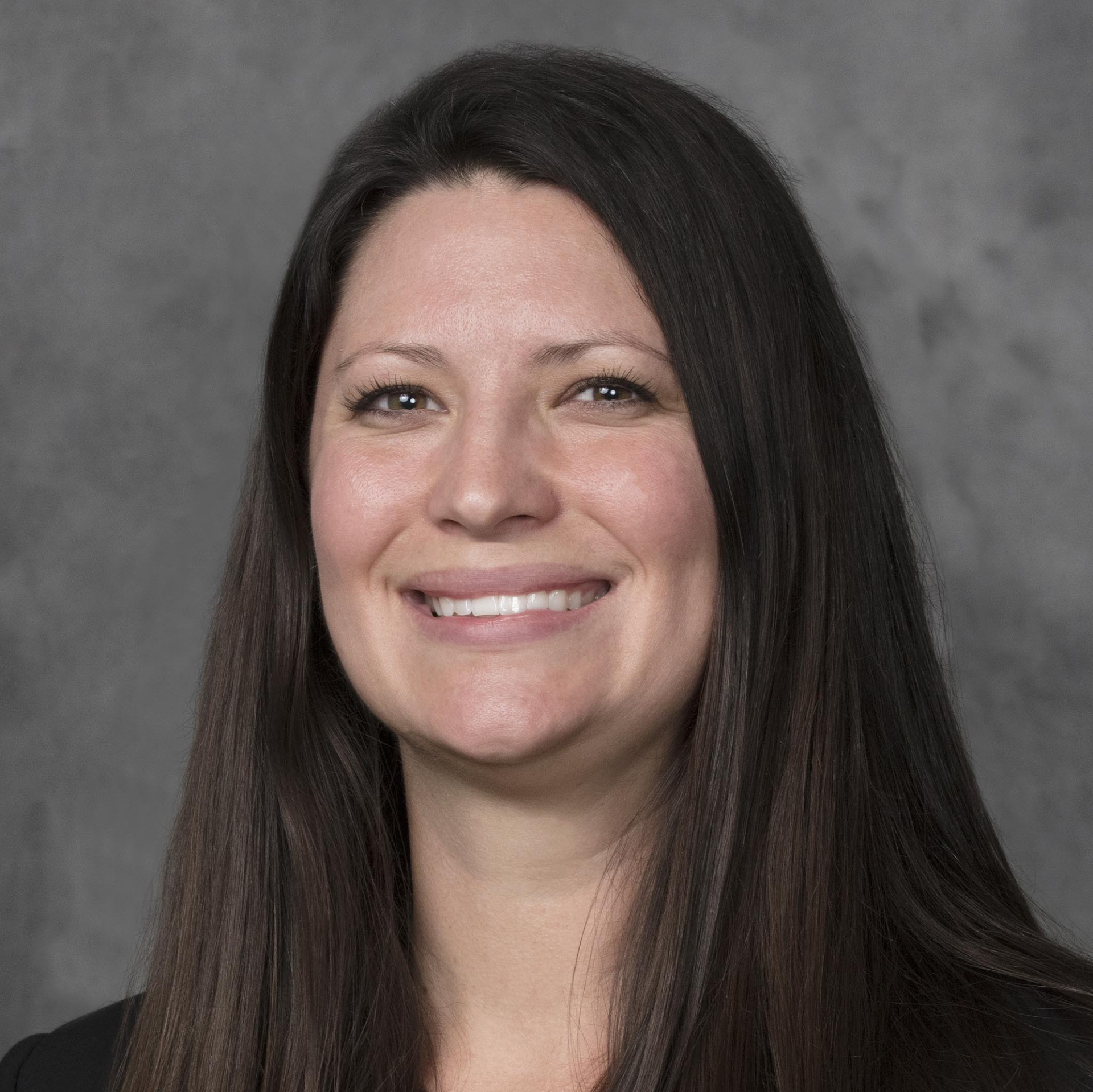 Jessica Drake has been in the construction industry for 15 years, joining Swinerton as a Project Engineer in 2009. She has risen the ranks in the 12 years since and is currently serving as a senior project manager. She attended the University of Southern California, where she earned her bachelor's degree in Architecture. In late 2018, Drake and her team completed the $100-million Great Park Ice and FivePoint Arena. As senior project manager, she led an 18-person team. One of the largest public facilities of its kind in the nation, the 280,000-square-foot LEED Silver facility features three NHL regulation rinks and one Olympic regulation rink. She is currently leading a 15-person team on a $140-million new 6-story condominium tower with 54 luxury residences and an additional 110,000-square-foot, three-level below-grade parking structure.
Mehrnaz Golzar, Project Manager, AECOM
Image
During her 12 years in the construction industry, Mehrnaz Golzar has managed construction projects at Los Angeles International Airport, John Wayne Airport, and Abu Dhabi Airport. After completing an internship at LAX, she was hired for a full-time job helping the airport establish the Shutdown Control Center and implement various utility programs when she graduated from CSULB in 2011. She worked with LAX entities to minimize the impact of construction projects on LAX operations. At AECOM, she is a project manager in aviation. Her most recent project was a $300-million United Airlines Aircraft Maintenance Hangar at LAX, which involved managing multiple subcontractors and coordinating construction phases. Mehrnaz also supported LAX's new international terminal, Midfield Satellite Concourse. The largest project she has worked on was the $3.2-billion Abu Dhabi International Airport in the United Arab Emirates. where she associated with project managers and program leaders managing design, construction, cost, and commercial issues. 
Lamia Porter, Lead Estimator, Sundt 
Image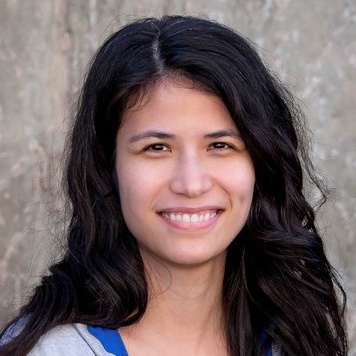 Lamia Porter serves as Lead Estimator at Sundt, compiling and monitoring all project budgets at each phase of the design process as well as continuously updating the client with any cost impacts to the project and any potential savings. She is responsible for maintaining the budget of each project while also meeting every expectation of the project end users. Her advanced knowledge of estimating techniques, model-based estimating using tools such as Autodesk's Assemble, and cost control makes her particularly effective at streamlining the continual design/estimating collaboration for a variety of projects, towards a successful completion. Lamia graduated from the Montana Technological University with a Bachelor of Science in General Engineering with Civil Engineering Option. Lamia joined Sundt in 2018 and has been in the construction industry since 2013. 
Chantal Triay, Project Engineer, Del Amo Construction
Image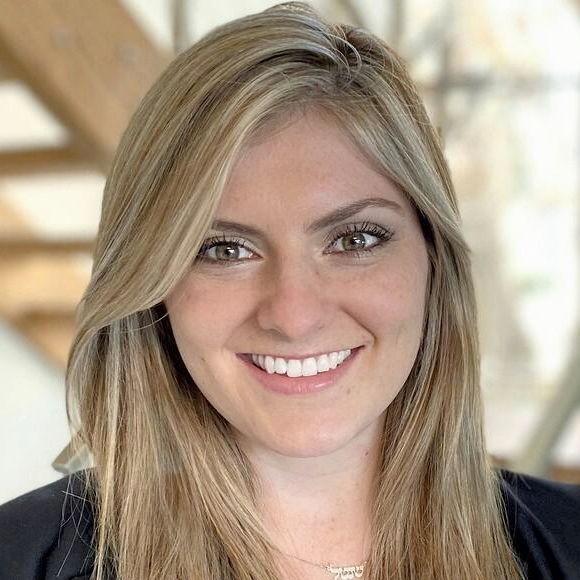 Chantal has spoken on sustainability and energy-efficient building solutions at the 2018 Intl. Door & Window Exhibition, the 2019 Global Prefabricated Building Development Summit, and the 2021 China Home Brand Builders Summit. Chantal holds a degree in Construction Engineering Management from CSULB. She has a strong background in brownfield developments, zero net energy, sustainable developments, prefabricated buildings, and concrete tilt-up construction. The author of the children's book, "The Girl Who Said She Could," Chantal has been featured in Construction Global, Business Chief, and Business Review USA. She was awarded "Woman of the Month" by the Women in Construction Operations (WiOPS) Assn.
Description: The aerospace industry has long been a mainstay of the Southern California economy. Hear from professionals from new and established companies about their experiences working in the aerospace field.
Eun Jung Chae, Assistant Professor, CSULB Department of Mechanical and Aerospace Engineering (Moderator)
Image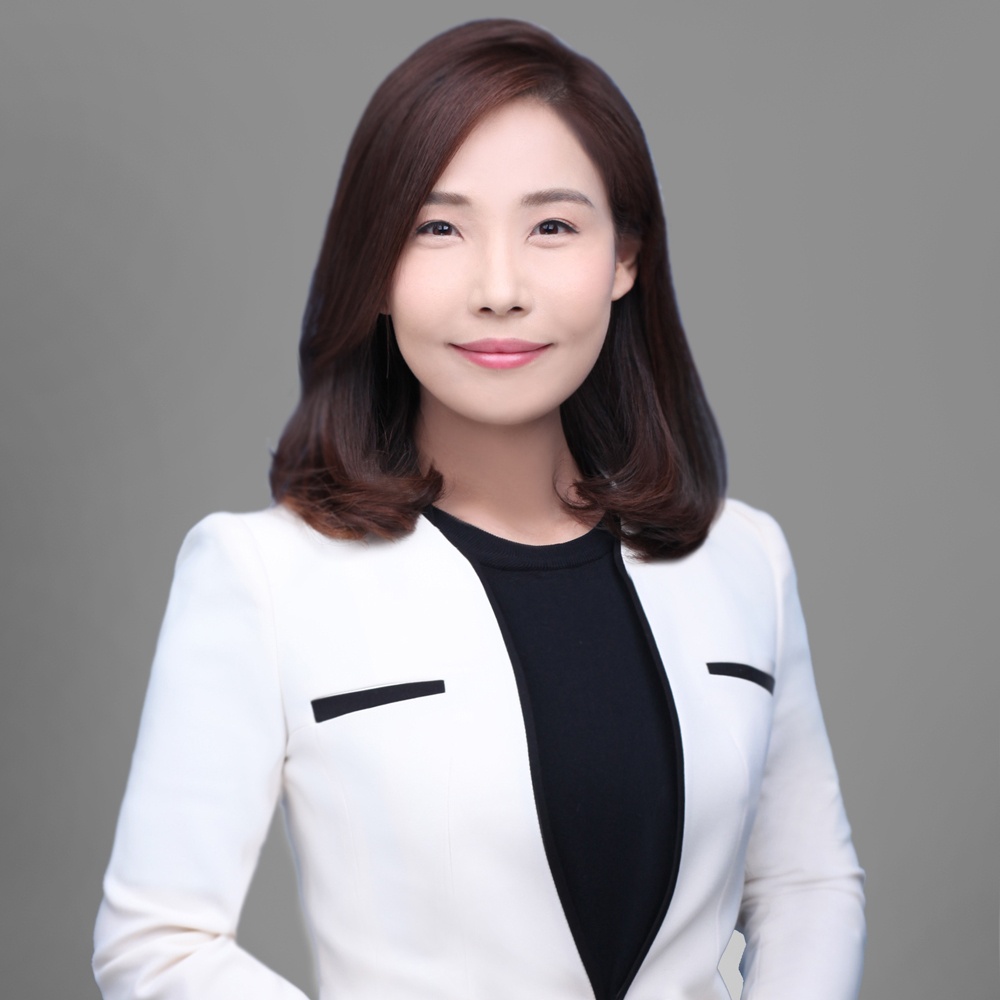 Dr. Chae's research focuses on the numerical, theoretical, and physical modeling in single/multiphase flows of smart/adaptive propulsions, Unmanned Aerial Vehicles (UAV), morphing wings, and energy conversion systems. She has been involved with research activities in Computational Fluid Dynamics (CFD) and Fluid-Structure Interaction (FSI) simulations of flexible lifting bodies on the aeroelastic response and stability. She obtained her Ph.D. and M.S. in Naval Architecture and Marine Engineering from the University of Michigan, Ann Arbor in 2015. Prior to joining CSULB, she served as a Postdoctoral Research Fellow (2015-2017) in the Department of Aerospace Engineering as well as the Department of Naval Architecture and Marine Engineering at University of Michigan.
Camila Bortoluzzi, Sr. Manufacturing Engineer, Rolls-Royce
Image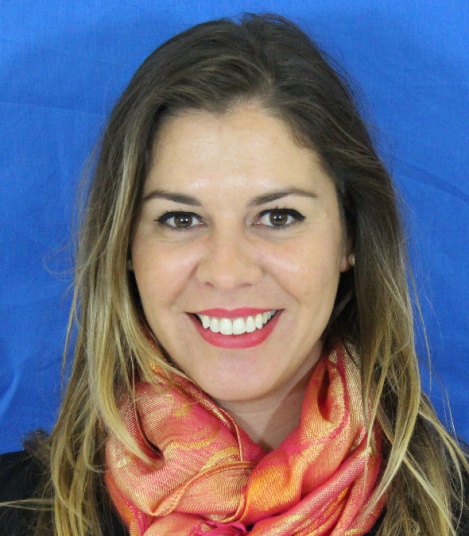 Currently a Rolls-Royce high-temperature composites manufacturing engineer, Camila joined the company in 2016. Prior to that she held a variety of engineering positions in the aerospace and automotive sectors. Camila speaks four languages and studied Mechanical Engineering at PUCRS (Brazil) and at the University of Hawaii, where she earned her Bachelor of Science degree. She is a certified Lean Six Sigma Green Belt and is currently pursuing her Black Belt certification.
Mariel Cisneros, Systems Engineering Manager and Technical Lead, Northrop Grumman
Image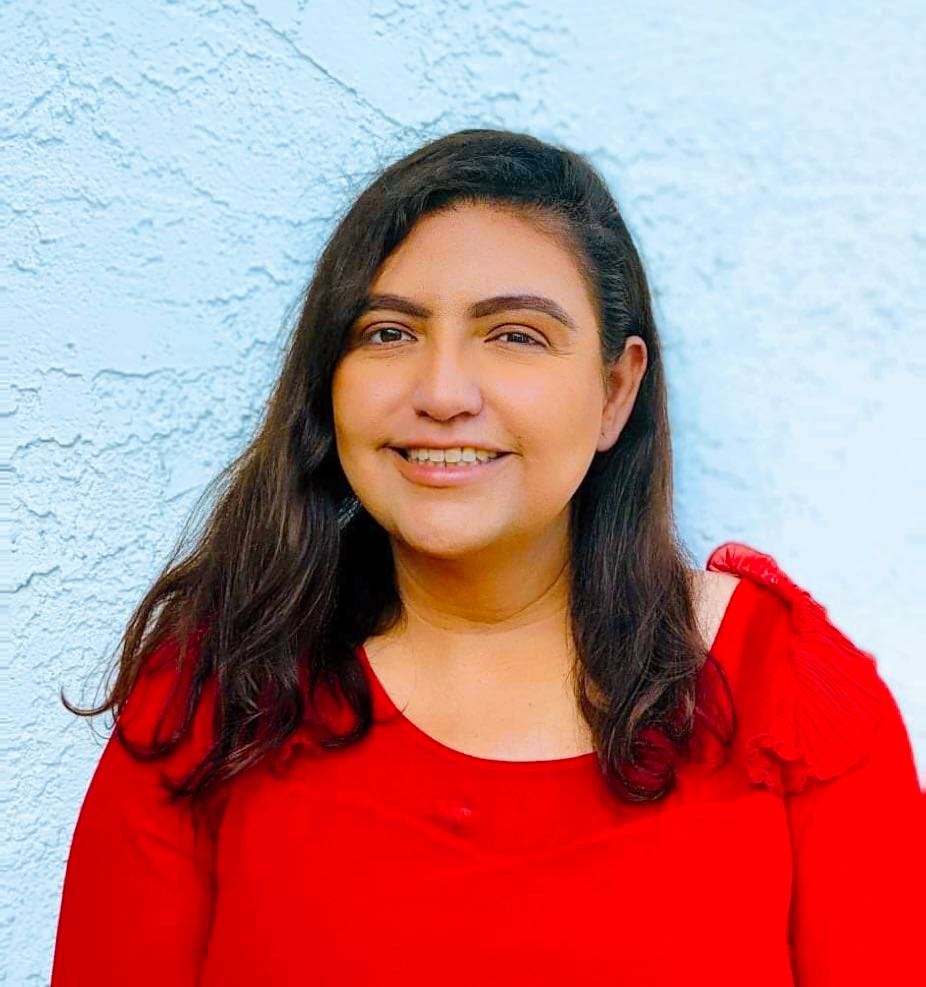 Mariel manages the modeling and simulation functional home room for the Aeronautics Sector and is also the Chief Engineer for the System Analysis and Simulation Modeling Simulation and Analysis Joint All Domain Command and Control team. An enthusiastic leader who puts her people first, she enjoys coaching her teams and allowing each to bring their whole selves to work. Mariel previously worked on advanced strike, maritime ISR, and military satellite communications to guide the strategic vision for the future Joint All Domain Command and Control concepts. She holds a bachelor's degree in electrical engineering technology from CSULB and a master's degree in architecture-enterprise based systems engineering from the University of California, San Diego.
Tracey Espero, Director of Platform Programs, Boeing
Image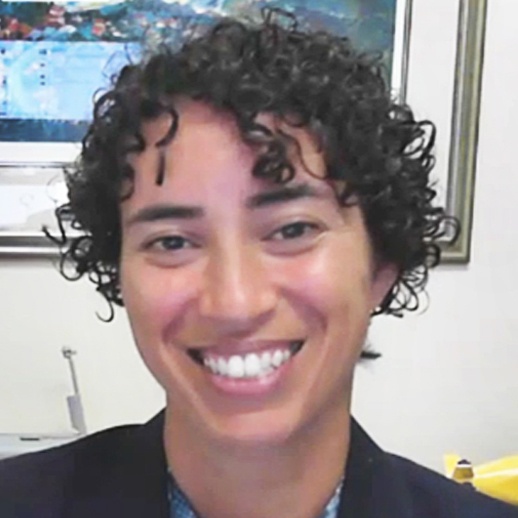 Tracey Espero is Director of Platform Programs for Maritime Undersea, a business within Boeing Defense, Space & Security's (BDS) Autonomous Systems division. She is also Boeing's Orca Extra Large Unmanned Undersea Vehicle (XLUUV) program manager, a key program for the U.S. Navy to develop five advanced submarine prototypes.  Espero also served in the Advanced Mission Systems Phantom Works division as senior engineering manager and IPT lead for the VESTA system on Starliner.  In her more than 20 years with the company, Espero has held other positions to include systems engineering integrator for Phantom Phoenix/SmallSat for Advanced Space and Intelligent Systems, deputy software product manager for Brigade Combat Team Modernization program for Integrated Defense Systems and the U.S. Army, flight director for the Orbital Express Demonstration program for DARPA, and Extra Vehicular Robotics lead integrator on International Space Station. Espero holds a BSME from NC State. In 2021, Espero received the Women of Color Industry Award for Professional Achievement.
Description: Computer science grads are in demand everywhere, including at the gaming and entertainment companies in Southern California's Silicon Beach. 
Tracy Bradley Maples, Professor, Department of Computer Engineering and Computer Science (Moderator)
Image

Dr. Maples has been a CECS faculty member at CSULB since 1992. She served as the Interim Dean of the College of Engineering from January 2020 until June 2021 and as Associate Dean for Academic Programs from 2015-20, overseeing the Engineering Student Success Center and student success initiatives. Dr. Maples is a co-project director on a five-year, $5.8 million HSI-STEM grant that aims to close the opportunity gap in STEM baccalaureate degree attainment for Hispanic and low-income students. Her research interests lie in the areas of computer networking, modeling and simulation. She holds a Ph.D. in Information and Computer Science from UC Irvine, and a M.S. in Computer Science and B.S. in Mathematics and Computer Science, both from UC Riverside. 
Laura Naviaux Sturr, Head of Business Operations & Player Experience, Amazon Games 
Image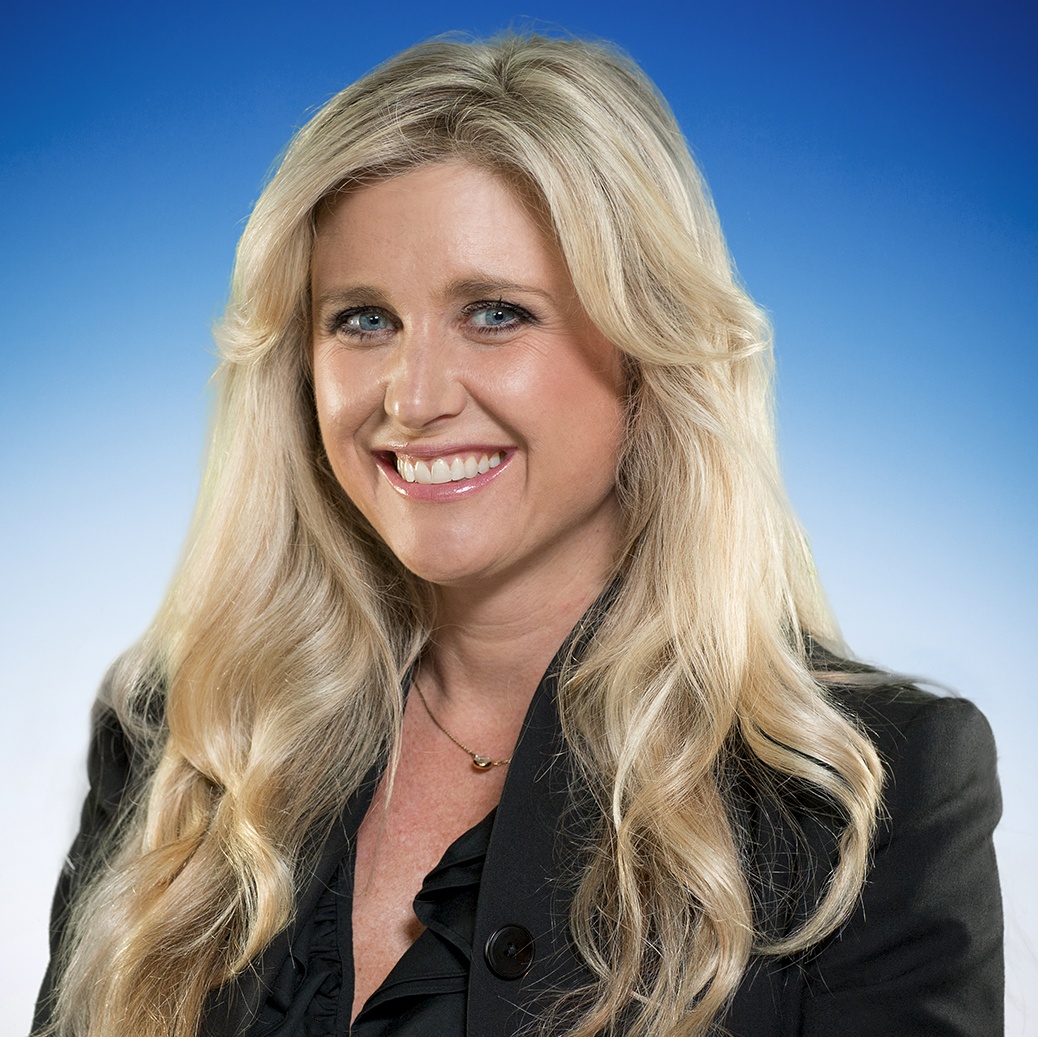 A veteran interactive entertainment executive, Sturr is working to transform Amazon Games studio into a games as a service publisher, overseeing all operations, scalable infrastructure, third-party publishing and general management. Prior to joining Amazon, she was COO for Robot Cache, a company solving blockchain video game distribution via cryptocurrency. She also was Chief Publishing Officer for Daybreak Games, managing large-scale teams globally across dozens of products. Her professional career includes 11 years with Sony Online Entertainment. Sturr is a respected industry thought leader and inspiring female who has brought innovation and ever-evolving business models to each of her roles, elevating brands and sales. She graduated cum laude from USC and earned her master's degree there in 2019. She has loved playing games since a young age and continues that tradition today with her children.
Kaitlin Pollock, Lead Technical Director,| Trolls 3, DreamWorks Animation
Image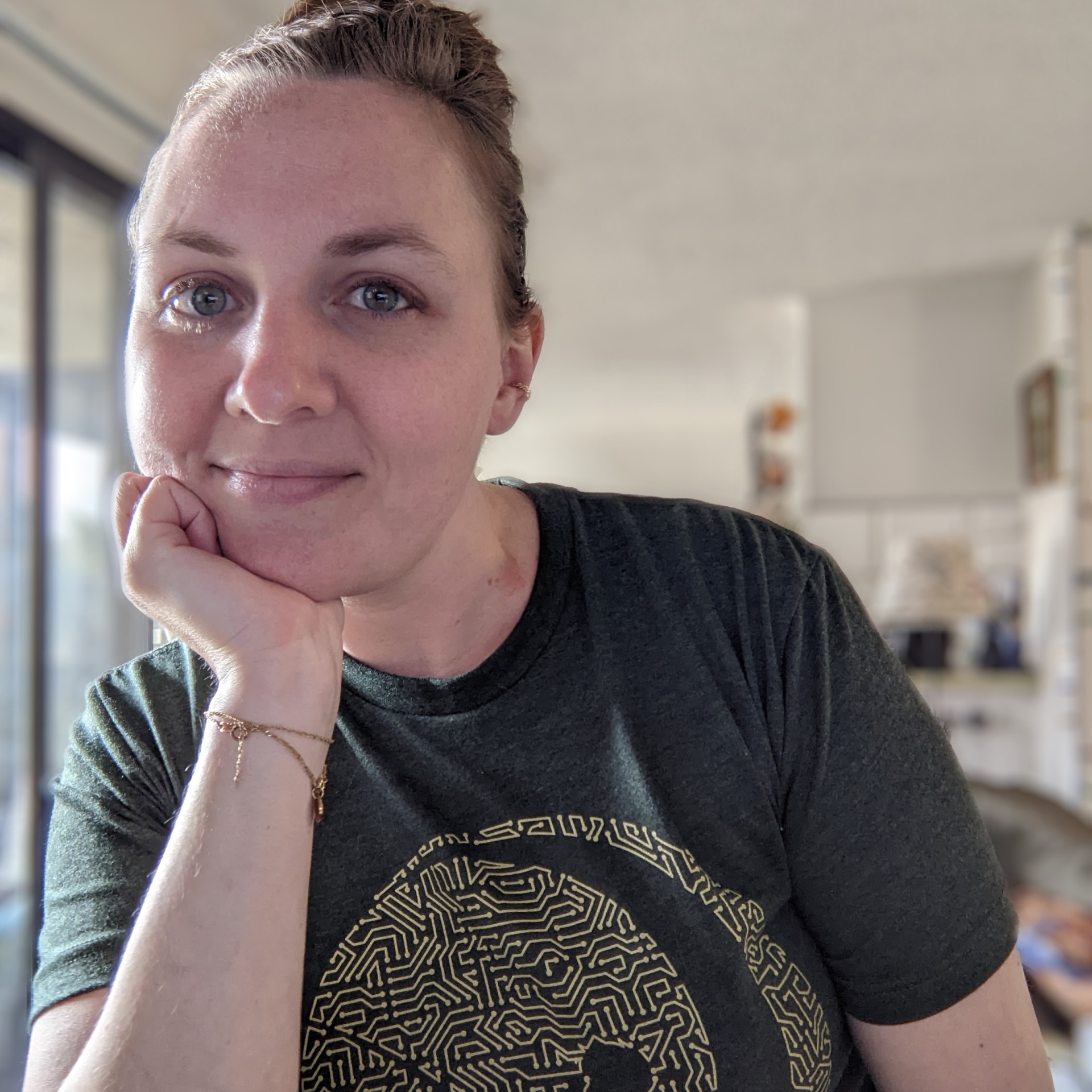 Kaitlin Pollock graduated with a BSE from the University of Pennsylvania's Digital Media Design program in 2012. She then began as a Technical Director with DreamWorks Animation on Rise of the Guardians. Kaitlin continued in that role at DreamWorks on various features and themed entertainment projects, before being promoted to a Lead TD in 2018. She is currently working as the Lead TD on the third Trolls feature. Outside of her official work duties, Kaitlin has a strong interest in fun and outreach, and serves as a leader in the TD department's "fun committee" and the weeklong DreamWorks Tech-Con celebrated during Engineering Week each February. She helped introduce an outreach event to Tech-Con in 2019 that hosted 12 girls from Black Girls Code. The event and partnership with BGC has become a recurring event for the week, continuing virtually in the last two years.
Note: CSULB events and scholarships are open to all CSULB students, regardless of sex, race, or ethnicity.