Dudley Library
Image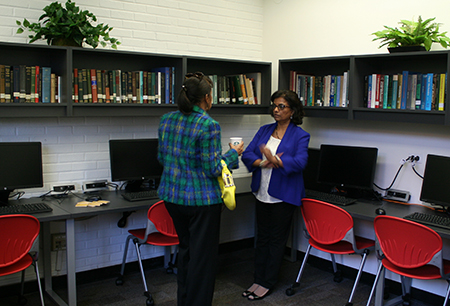 Looking for a quiet place to study or work on research papers? Dudley Library, EN2-109, will be reopening in the latter half of the Fall semester.
Engineering Librarian Hema Ramachandran is available to offer research advice via Zoom, and will soon be holding in-person office hours by appointment in the Dudley Library.
To check her current office hours or to connect with engineering resources, visit https://csulb.libguides.com/ENG. All the engineering resources (except physical materials) are available online with Single-Sign On.
The CSULB University Library is located on upper campus . The six-floor Library offers plenty more spaces to study with a variety of options: silent study, collaborative study, 2nd floor graduate study floor and many more services. Check out this video.
On a historical note: the Dudley Library is named after the late Professor John H. Dudley, whose family donated his collection of geotechnical books to the College of Engineering. In addition, a generous donation from Dudley, his wife Margery, and the Dudley Charitable Remainder Trust endows the John H. Dudley Scholarship.