Message from Conference Chair
Image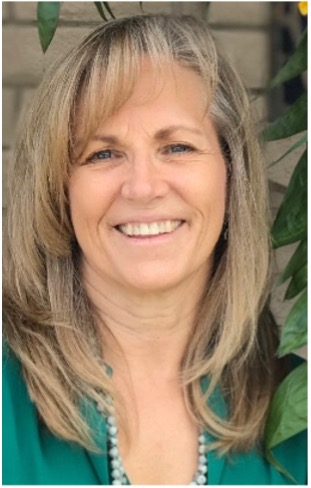 Hi All!  I'm Dana Cabbell, Director of Transmission System Planning & Strategy at Southern California Edison and excited to be this year's WiE Conference Chair.  As with the prior two WiE Conferences, the purpose of the Conference is to bring together engineering educators, and professional women in industry to share their knowledge and experiences to spark an interest in engineering and equally important, to sustain the interest.  Women are still underrepresented in engineering and the profession needs your voices and perspectives. The WiE Conference planning team has developed an exciting day centered on this year's Conference theme: Charting Your Career Journey. You might be wondering - Why focus on my future career while I'm still in school?   Well, Engineers are in high demand among all disciplines and the career opportunities are vast and boundless!  Embarking on your career journey, creating a path for your professional growth and career advancement takes planning as you pursue job opportunities.  Your ideal career starts with a dream. Once you know what you want, the path is clear: Learn everything you can, build a professional network, take advantage of all opportunities, and persevere no matter the obstacle.  As in any journey, you also need to be prepared for the twist and turns, and perhaps stepping back and changing direction.  The bottom line is you need to take ownership of your career as you are Charting Your Career Journey.
Welcome High School and Community College Students
I'm thrilled that in addition to CSULB College of Engineering students, this year's Conference invite has been extended to high school and community college students. So, why attend a WiE Conference if I haven't decided to study engineering or computing?  Fair question.  Engineers and Computer Scientists are making the most significant advances and solving the most challenging problems in the world today.  They are solving problems such as climate change, cybersecurity, transition to clean energy, making medical breakthroughs, and developing technologies that are improving all our lives.  Attending the Conference will provide you a glimpse into some of the engineering careers available and an opportunity to interact with women in industry and fellow students. 
Building on Last Year's Success
The 2023 WiE Conference is building on the huge success of last year's conference with new topics to provide you insights, skills, and tools as you chart your career journey.  This year's program includes 4 concurrent tracks featuring discussions on the future of vehicles, additive manufacturing, cybersecurity, sustainable infrastructure, and more.  Plus professional panels laying the foundation for your career, and small group coaching circles providing insights on how to chart your career journey.  New this year, the program will include four career panels: Chemical engineering, Aerospace and Systems Engineering, Biotechnology and Machine Learning, and a speed networking session with industry women showcasing their companies. Explore the 2023 WiE Conference website for the program topics' details and day's schedule. While exploring the website, sign up (scholarships are available) to join myself and the entire team on April 29th to be inspired and energized as you Chart Your Career Journey.
Note: CSULB events and scholarships are open to all CSULB students, regardless of sex, race, or ethnicity.