Aerospace Corporation Leadership Academy
Through interactions with industry and community executives, The Aerospace Corporation Dean's Leadership Academy empowers high-achieving students, preparing them to become the engineering leaders of tomorrow.
Speakers discuss the characteristics that helped develop them as leaders, provide career advice and share stories of hardship and triumph. Previous speakers include: Pat Goggin '87, '91, Vice President (retired), Boeing; Delilah Nunez, Systems Director, The Aerospace Corporation; Steve Isakowitz, President & CEO, The Aeropace Corporation; Arnold Hackett, Metrolink, Chief Financial Officer; and Jason Reisig, Director and Animator, Warner Brothers. 
This invitation-only opportunity consists of up to 30 students, selected based on academic achievement, leadership qualities and commitment to the one-year program. Academy participants are also eligible for a scholarships as part of the Aerospace Corporation's support. To take part, students must be a sophomore, junior or senior, and have a GPA of 3.0 or higher.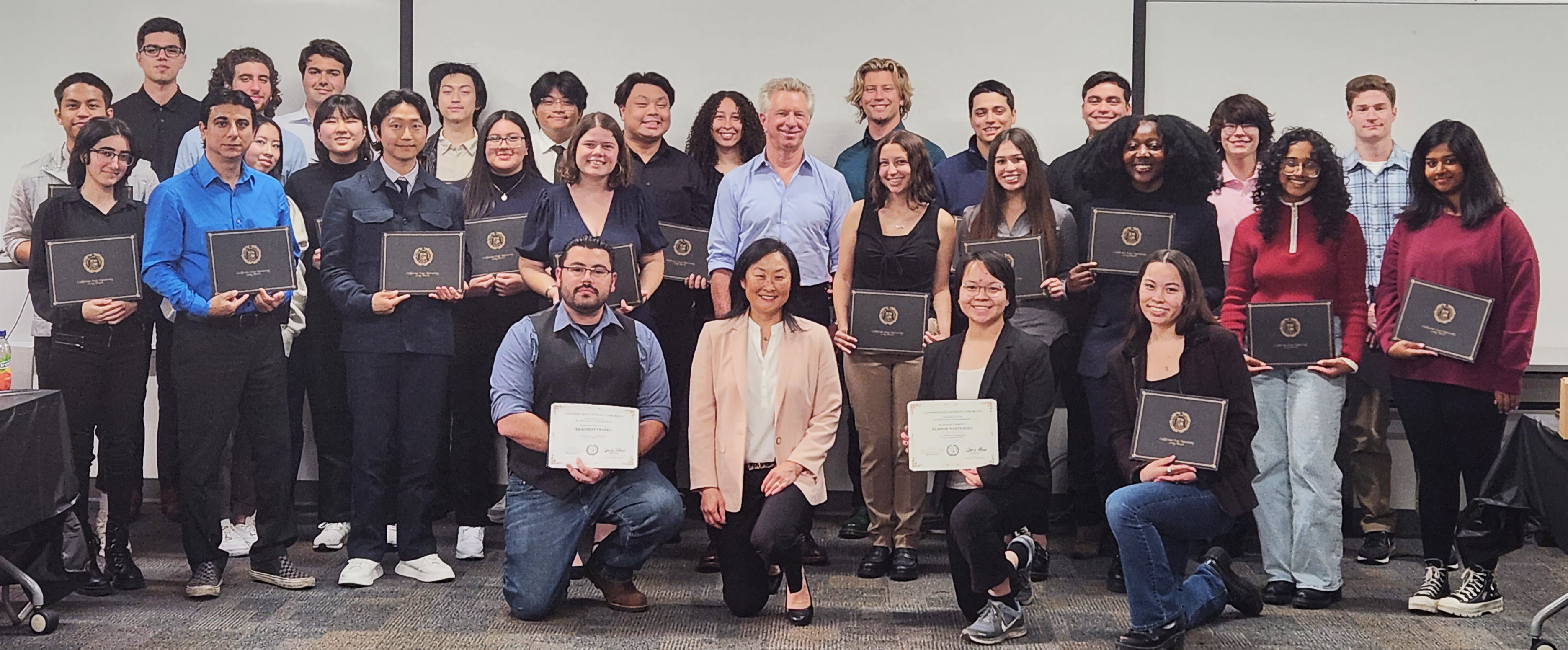 ---
2022-23 Dean's Leadership Academy
Image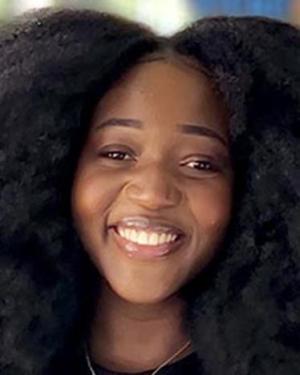 Image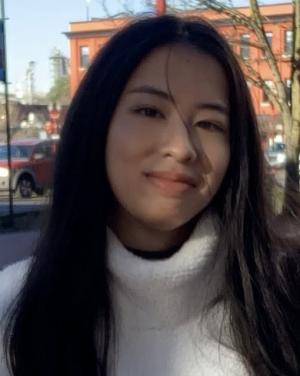 Image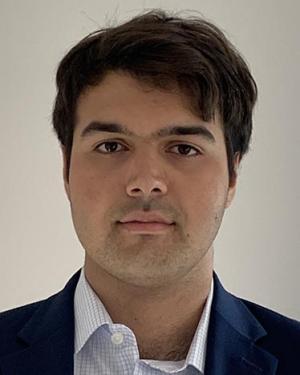 Image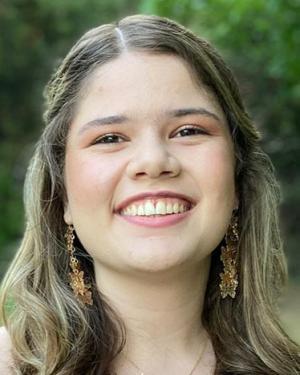 Image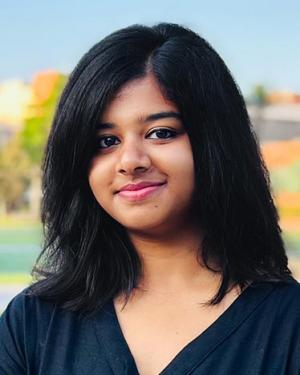 Image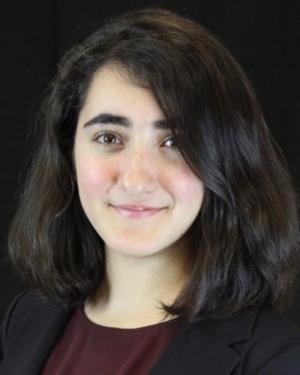 Image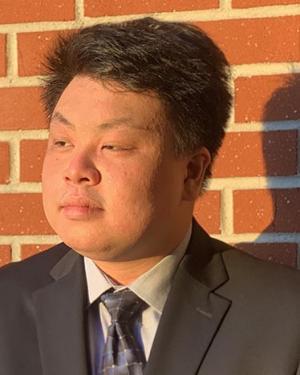 Image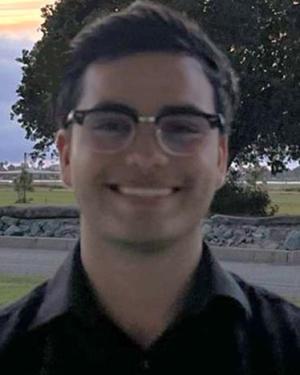 Image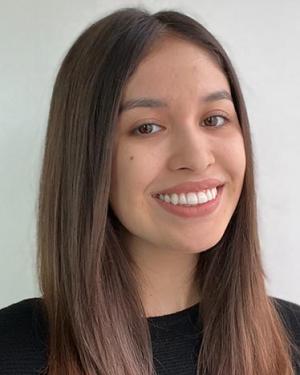 Image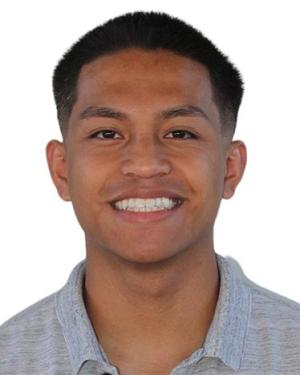 Image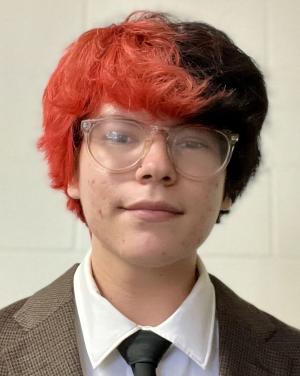 Image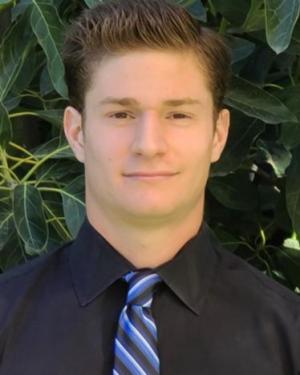 Image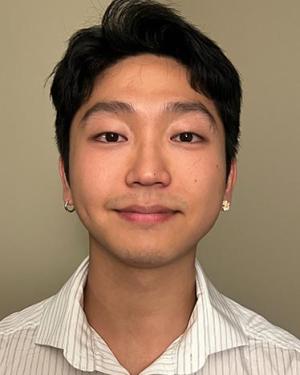 Image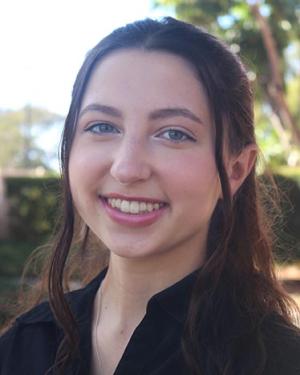 Image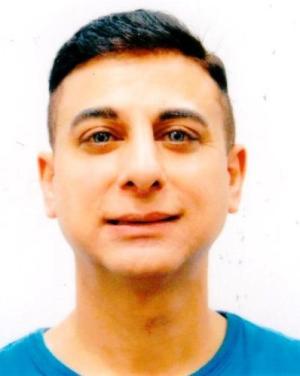 Image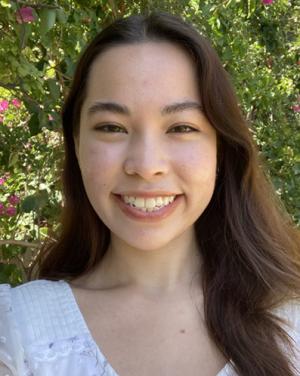 Image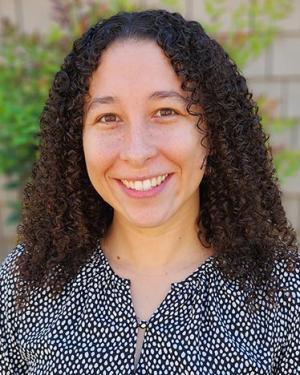 Image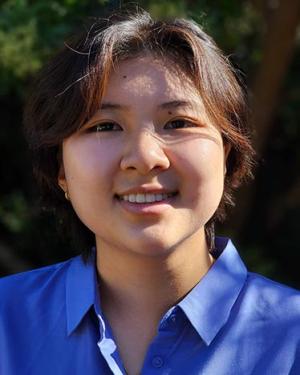 Image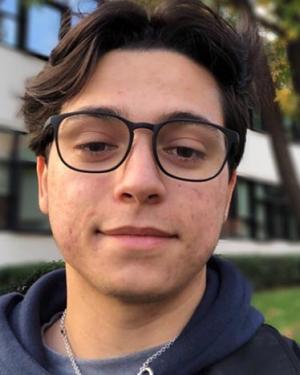 Image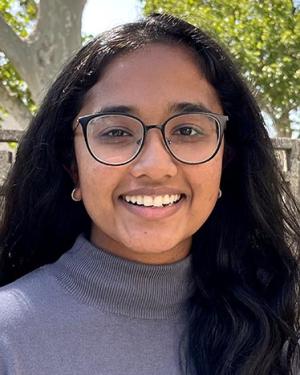 Image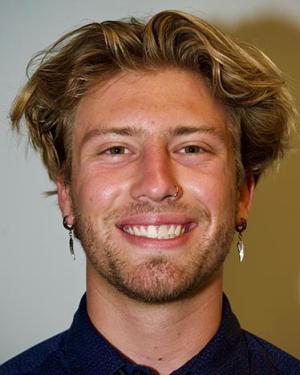 Image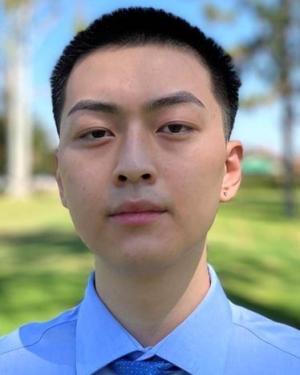 Image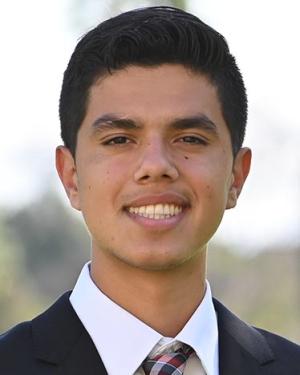 Image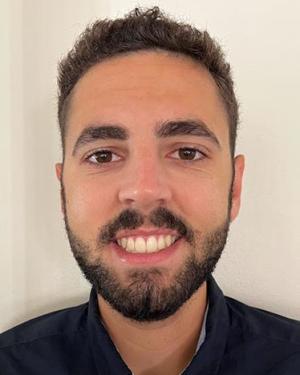 Image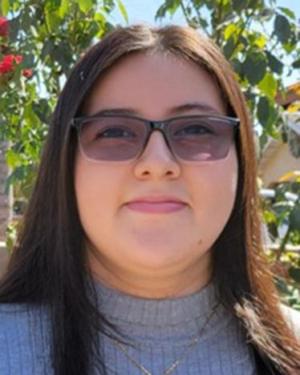 Image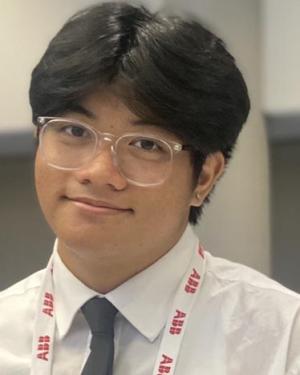 Image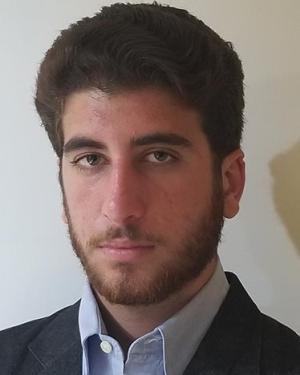 Image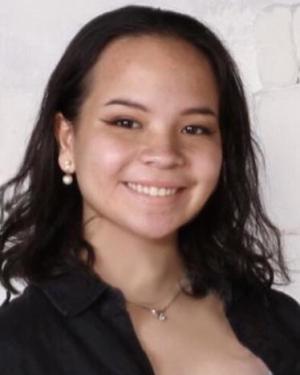 Image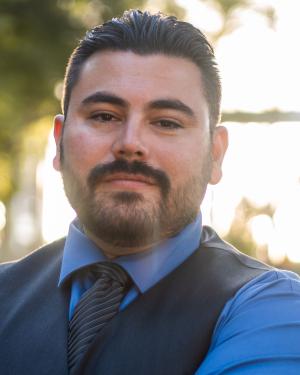 ---
Previous Academies
Hannah Caling, Civil Engineering 
Mia Castillo, Civil Engineering 
Alex Contrarea, Aerospace Engineering 
Moussa Coulibaly, Mechanical Engineering 
Zachary Davis, Aerospace Engineering 
Nickey Diorio, Aerospace Engineering 
Gavin Durkin, Civil Engineering 
Meray Gayed, Biomedical Engineering 
Sarah Hernstein, Mechanical Engineering 
Gech Horng Huy, Civil Engineering 
Aramis Kelkelyan, Mechanical Engineering 
Arline Kim, Chemical Engineering 
Jessica Le, Computer Science 
Edgar Lopez Bustillos, Civil Engineering 
Lupe Lucero, Mechanical Engineering 
Arturo Luna, Aerospace Engineering 
Marco Marrufo, Electrical Engineering 
Deisy Martinez, Aerospace Engineering 
Josias(JoJo) Navasca, Computer Science 
Kolbe Nguyen, Mechanical Engineering 
Thomas Nguyen, Aerospace Engineering 
Brandon Pastelin, Aerospace Engineering 
Rohin Pathak, Aerospace Engineering 
Angel Ranion, Biomedical Engineering 
Luke Reissmueller, Computer Science 
Giovanna Ruiz, Computer Science 
Bryan Serrano, Mechanical Engineering 
Angelo Ryan Soriano, Computer Science 
Rex Miguel Tabora, Computer Science 
Samantha Villa Floran, Aerospace Engineering 
Aris Ammons, Aerospace Engineering 
Antonio Arreguin, Chemical Engineering 
Ifeoma Baadi, Electrical Engineering 
Christina Braga, Electrical Engineering 
Jessanne Bulquerin, Aerospace Engineering 
Dan Dao, Mechanical Engineering 
Kelly Duangrudeeswat, Computer Science 
Karrah Flores, Aerospace Engineering 
Joceylyn Gonzalez, Computer Science 
Alexa Hanson, Chemical Engineering 
Carlos Hernandez, Computer Engineering 
Riana Jara, Computer Science 
Elissa Khalek, Aerospace Engineering 
Mia Koss, Aerospace Engineering 
Laurianne Lair, Chemical Engineering 
Steve Maldonado Melendez, Mechanical Engineering 
Morgan McCullough, Chemical Engineering 
Evelyn Meza, Biomedical Engineering 
Katrina Orevillo, Computer Science 
Kevin Patel, Computer Science 
Samantha Perez, Computer Science 
Han Pham, Computer Science 
Amiya Pierce, Mechanical Engineering 
Victor Rodriquez, Computer Science 
Lucinda Rubio, Civil Engineering 
Reema Shinh, Chemical Engineering 
Zachary Velazquez, Computer Engineering 
Erwin Vindel, Aerospace Engineering 
Noelle Yee, Civil Engineering  
Abby Aquino, Mechanical Engineering 
Victoria Bravo, Mechanical Engineering 
Franzian Clavio, Aerospace Engineering 
Hope Feltenberger, Mechanical Engineering 
Melissa Gaines, Computer Science 
Grace Hutchinson, Electrical Engineering 
Madison Kane, Biomedical Engineering 
Kevin Katz, Chemical Engineering 
Delane Magee, Mechanical Engineering 
Jeanavic Malaiba, Aerospace Engineering 
Eric McDonough, Mechanical Engineering 
Jeffrey Nguyen, Biomedical Engineering 
Linh Nguyen, Chemical Engineering 
Brianda Nunez, Mechanical Engineering 
Brandon Pizarro-Romero, Aerospace Engineering 
Kayla Razon, Mechanical Engineering 
Julia Resong, Mechanical Engineering 
Jainee Shah, Computer Science 
Zoe Smith, Computer Science 
James Spane, Electrical Engineering 
Charlene Suarez, Civil Engineering 
Ryan Valera, Mechanical Engineering 
Sonali Verma, Aerospace Engineering 
Michael Yap, Aerospace Engineering 
2018-2019:
Jalyssa Alejos, Aerospace Engineering 
Chelsea Cameron, Mechanical Engineering 
Angela Choy, Chemical Engineering 
Alissa Colaruotolo, Computer Science 
Michael Drake, Biomedical Engineering 
Logan Furlong, Mechanical Engineering 
Avijit Gupta, Computer Science 
Sarah Gutierrez, Chemcial Engineering 
Syphong Ha, Biomedical Engineering 
Grant Haber, Electrical Engineering 
Ian Holmes, Aerospace Engineering 
Jordan Jubile, Mechanical Engineering 
Diane Kim, Biomedical Engineering 
John Krallman, Electrical Engineering 
Noah La Barba, Mechanical Engineering 
Jesse Lopez, Computer Engineering 
Ian Mackie, Computer Engineering 
John Nguyen, Civil Engineering 
Paola Pepitone, Electrical Engineering 
Denil Poudel, Electrical Engineering 
David Ramirez, Aerospace Engineering 
Andrew Roder, Aerospace Engineering 
Rocket Romano, Mechanical Engineering 
Gregorio Salcido, Mechanical Engineering 
Zoe Smith, Mechanical Engineering 
Leela Stevens, Civil Engineering 
Michael Stoughton, Aerospace Engineering 
Emmauel Torres, Biomedical Engineering 
Bennet Weiss, Mechanical Engineering 
Sean Won, Mechanical Engineering 
2017-2018:
Katheryn Chea, Mechanical Engineering 
Shannon Chen, Mechanical Engineering 
Aaron Dao, Computer Science 
Loren de la Rosa, Chemical Engineering 
Michael Drake. Electrical Engineering 
Francisco Gallego, Chemical Engineering 
Adam Grosvirt-Dramen, Chemical Engineering 
Matthew Hoffman, Aerospace Engineering 
William Hovik, Mechanical Engineering 
Talha Karwa, Electrical Engineering 
Mia Lai, Electrical Engineering 
Griffin Miller, Mechanical Engineering 
Daniel Mittelstein, Mechanical Engineering 
Kade Peich, Aerospace Engineering 
Andrew Roder, Aerospace Engineering 
Rocket Romano, Mechanical Engineering 
Emily Sanders, Mechanical Engineering 
Blake Spangenberg, Computer Engineering 
Thomas Swaney, Aerospace Engineering 
Aminah Tamimi, Mechanical Engineering 
Edward Thai, Chemical Engineering 
Annas Tohmeh, Electrical Engineering 
Jennifer Vinh, Chemical Engineering
---
Contact
Image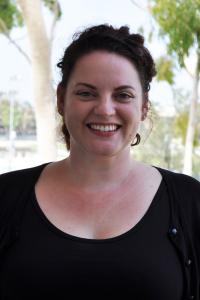 Marina Crawford
First-year Experience Coordinator
Office: EN2-202
Phone: 562.985.5968
Email: marina.crawford@csulb.edu