Keynote Speaker
Georgia Griffiths '73, President/CEO G2 Software Systems
Image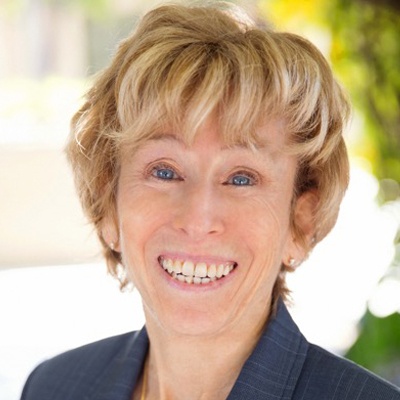 Georgia Griffiths established G2 Software Systems in 1989 after 16 years working in the computer engineering industry in technical, management, product management, and marketing capacities. Her 140-employee San Diego company was established to fill an essential niche by providing customers with a full range of high-quality engineering experts with exceptional qualifications.  
Griffiths holds a bachelor's degree in mathematics from CSULB (1973) and a master's degree in computer science from University of Southern California (1977). After graduation, she worked at Bendix, Compusec, Hughes, Solar Turbines, and TRW. In 1987, she developed the Tea Leaf Algorithm, which allows for error-detection and increased speed. Griffiths is the recipient of numerous awards, including the 2013 San Diego Business Journal CEO of the Year Award, Athena San Diego's 2014 Pinnacle Award for exemplary service, 2016 Women in Defense Plankholder Award, and 2017 San Diego Magazine Woman of the Year Award. Her commitment to women in STEM is exemplified by her own three endowed scholarships at CSULB and San Diego State University. She serves on the College of Engineering advisory councils at both CSULB and San Diego State.  
Griffiths' community activities have included serving on the CSULB 49er Foundation Board of Directors, San Diego Humane Society board and the Wild Animal Park Conservation Innovation Council. Ms. Griffiths flies public benefits missions as an Angel Flight Command Pilot. She also serves on the Board of Directors for Angel Flight West. 
Note: CSULB events and scholarships are open to all CSULB students, regardless of sex, race, or ethnicity.