Coaching Circles 2023
Coaching Circles are small table discussions and 100+ Women Strong's unique brand to build trust and develop relationships with engineering students.
Topic: The path from education to your dream job is never a straight line. The Changing Your Direction Coaching Circle will review the factors to consider and steps to prepare you in your career journey.
Holly Craig '84, Owner and CEO, Stratonics (Lead)
Image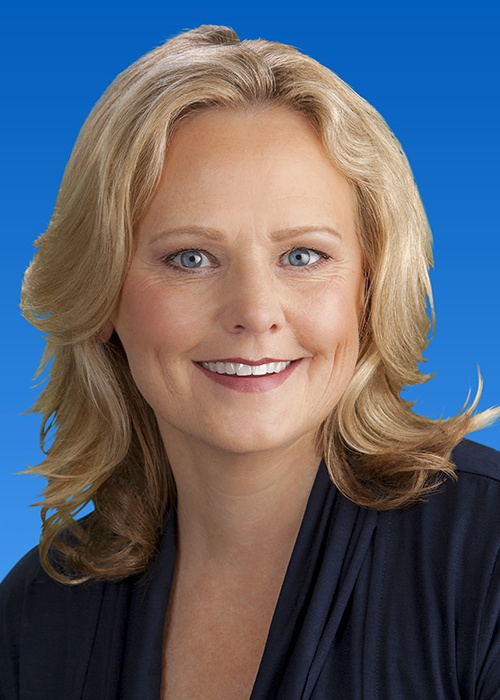 After graduating from CSULB with a Bachelor of Science in Electrical Engineering, Holly Craig went to work for Spectron Development Labs, where she was part of a team developing state-of-the-art sensors incorporating lasers, optics, and holography to measure phenomena. The primary concentration was in the measurement of aerodynamic properties of missiles in wind tunnels. Transitioning to systems engineering, Craig became an R&D missile program manager at Perkin Elmer Applied Optics Operations, then coordinated between R&D, engineering, and manufacturing groups at Advanced Interventional Systems. In 1992, she and her husband launched Lake Forest-based Stratonics, which has become a leader in sensor technology that measures high temperatures of metal in additive manufacturing processes. Craig continues to be involved in technology development, as well as business activities.
Co-Leads:
Jennifer Didlo, President, Retired // AES Southland
Dr. Kim Armstrong, Sr. Human Resources Business Partner // Boeing
Gina Orozco, VP - Gas Engineering & System Integrity // So Cal Gas
Selene Sanchez, Circuit Modeling Engineering Manager // SCE
Topic: Working as part of a team requires special skills. Learn how to lead, influence, motivate and persuade others to achieve company goals.
Monica Amalfitano '94, Director of Design and Construction Services, Campus Engineer, CSULB (Lead)
Image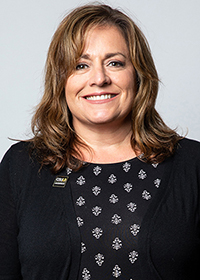 Monica Amalfitano has a Bachelor of Science in Mechanical Engineering from CSULB and is a professionally licensed Engineer in the State of California with over 28 years of management, design and construction, and facility operations experience in Higher Education. Before coming to CSULB, she was a Project Manager and Senior Mechanical Engineer for P2S Engineering. She served as Campus Engineer to CSULB, Cal Poly San Luis Obispo, CSUF and other UCs and community colleges. Monica has her LEED BD+C credentials, and as Campus Engineer, leads CSULB's sustainability conversations and decisions related to campuswide utility infrastructure and building design and renovations. Monica enjoys mentoring women in Design, Construction, Facilities and STEM careers. 
Co-Leads:
Marie-Jeanne Ayoub, Interim Manager of Construction Services // CSULB
Stephanie Gutierrez, Manager, Design Services // CSULB
Lisa Salgado, Capital Projects Program Manager // CSULB
Ileana Holguin, VP, Institutional Business Unit // ClayCo
Kim Harvey, Senior Program Manager // BNBuilders
Kathy Rantowich, Structural Engineer // MHP Structural Engineers
Topic: Learn what it's really like building or working for a startup. An opportunity to learn the ins and outs of bringing your own product and vision to life by launching an organization from the ground up.
Andrea White-Kjoss, Managing Director at Long Beach Accelerator
Image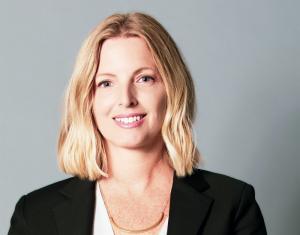 Serial entrepreneur. CXO. Business scaling. Turnarounds. Succession planning and execution. Change management. Strategy mapping. Innovation. Demonstrated ability to build a culture of excellence and inspire individual and organizational growth. Passionate about creating successful companies and making existing ones better. The companies I've led have generated double and triple-digit growth, every year, for the last 15 years of my career.
Co-Leads:
Venus Jenkins, CEO // Chargenet Stations
Zora Chung, CFO // ReJoule Erika
Lauren Guerrero, Founder // Electric Goddess
Grace Park, CEO // NuLeep
Mandy Vaughn, CEO & Founder // GXO, Inc
Erika Page, Cheif DEIB Advisor // Nuleep
Topic: Learn professionalism best practices and examples in personal conduct, behavior, and attitudes for success in the workplace.
Mia Fujii, Director of Academic Enablement, Siemens Digital Industries Software (Lead)
Image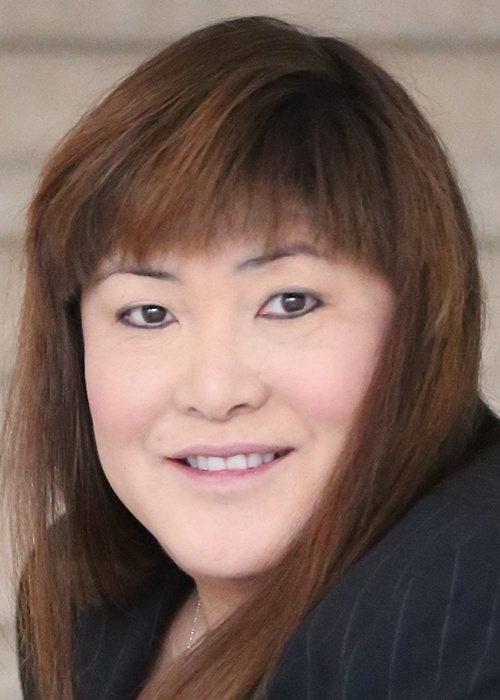 Mia Fujii has been responsible for sales, sales management, business development, services, new hire training programs, license compliance and academic programs throughout her 25-year career at Siemens. Author of the book, "Ladies…Make It Your Time Now," Fujii has been a guest speaker at CSULB Society of Women Engineers chapter events, and other STEM events on campus. She is the recipient of Siemens Inner Circle, Golden Eagle, CEO, and Diversity Council awards, and received a Technology Star from the Women of Color organization. She holds a Bachelor of Science in Electrical Engineering from University of California, Irvine. Prior to Siemens, she held technical positions in support of electrical engineering software applications used to design electrical systems.
Co-Leads:
Jennifer Soriano, Manufacturing Scientist/Team Lead // Molecular Instruments
Jerry Llave, Software Engineer // Siemens
Vanessa Bloss, Marketing Coordinator // Siemens
Topic: With different personalities, goals and working styles, workplace disagreements will happen. When managed properly, they can lead to innovative solutions and more cohesive business relationships.
DEBBIE MEEKS '86 US West Coast Climate Policy Manager // Shell USA (Lead)
Image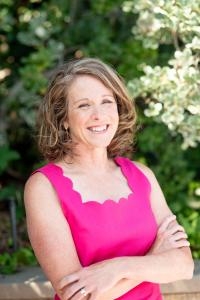 In this newly created role, Meeks manages Shell's largest branded customer in the Retail group, responsible for 37 percent of Shell gas stations, or 4,700 sites. After graduating from CSULB with a BS in Chemical Engineering, Meeks began working at the ARCO Refinery in Carson, California, as a process engineer. She moved to Houston to provide technical support to a wide variety of refineries working for Akzo Nobel. After 10 years in technical roles, Meeks moved into sales and joined Shell Catalysts & Technologies, returning to California. Through various commercial and leadership assignments she has had the opportunity to lead teams of technical experts and sales executives while negotiating with a variety of national and international oil companies. A long-term member of Western States Petroleum Associates (WSPA), she served as the NorCal Associates Chapter and president in 2017.  Meeks is married with two teenage sons and is active at their high school as parent association treasurer.
Co -Leads:
Dr. Antonella Sciortino, Associate Dean, College of Engineering // CSULB
Dr. Rachel Murphy, Program Manager, LA AFB // US Space Force
Rosario Maltbia, Facilities Engineer // Shell USA
Victoria Patterson, Systems Engineer // Northrop Grumman
Note: CSULB events and scholarships are open to all CSULB students, regardless of sex, race, or ethnicity.