2021 Graduate Spotlights: School of Social Work
When we asked graduating seniors why they choose to pursue a career in health and human services, their answers all had one thing in common: CHHS students have a desire to give back to their community. 
The School of Social Work provides a student-centered experience across their various programs and academic routes. As a school, they strive to enhance the lives of populations that are vulnerable and oppressed through academic excellence, ethics, inclusion of all forms of diversity, community partnerships and social justice. This mission extends to students from their first year at CSULB to their last semester before graduation. Several graduating students within the School of Social Work shared their academic and personal successes as they close the chapter on their last semester at CSULB. 
Image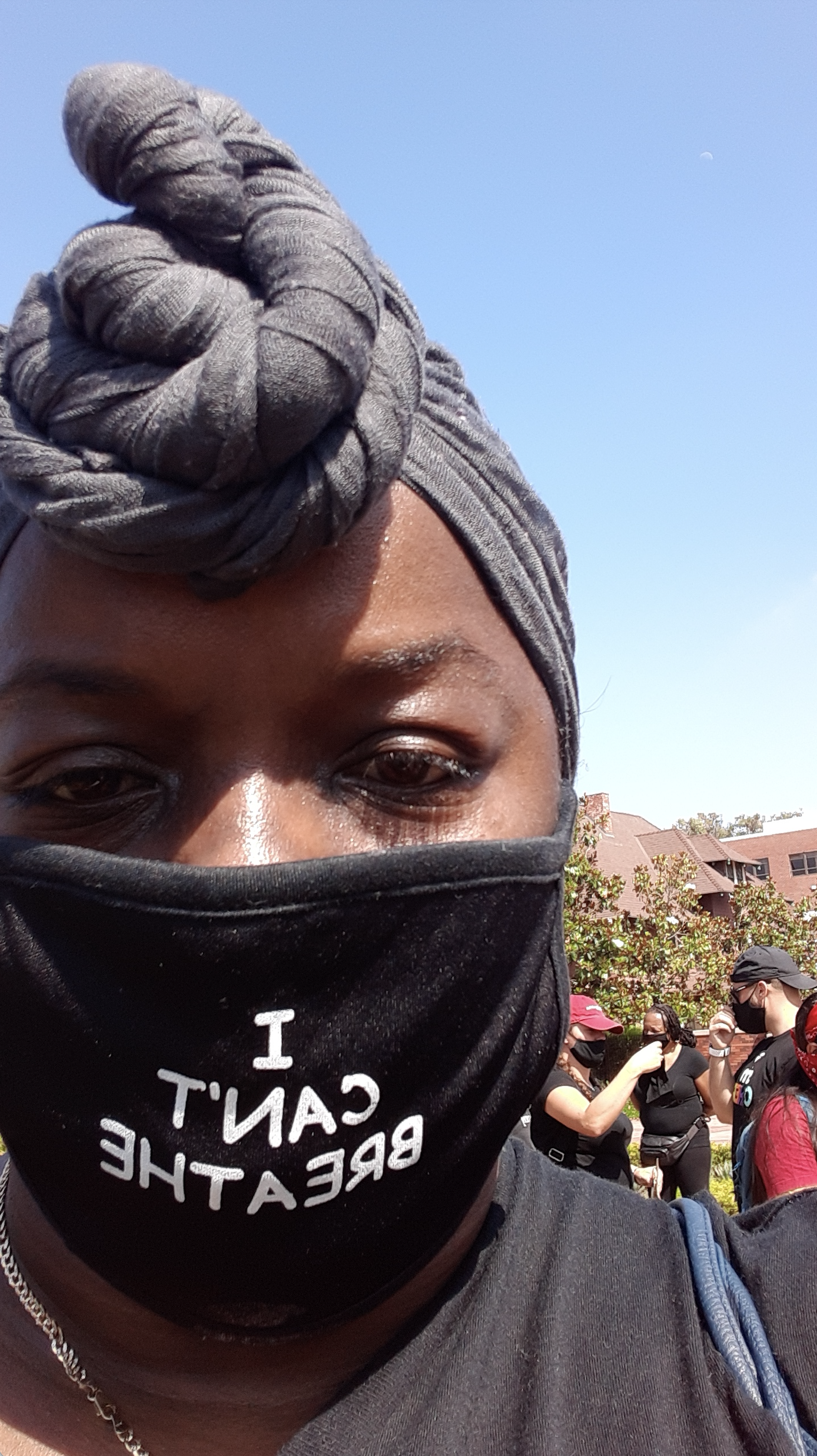 ---
Shaunta Whiting, Bachelor of Arts in Social Work
---
Social Work student Shaunta Whiting contributed her time and effort to address a multitude of causes in the past year alone, despite experiencing and dealing with loss. "The deaths of my grandmother and my aunt, just a week apart, was challenging on top of dealing with the pandemic," said Whiting. Despite the unexpected turn of events, she found comfort and support in her fellow Social Work peers. "Sharing my emotions during my seminar classes and with my cohort helped me get through bouts of grief and despair. Those things helped me remain in school and even apply to grad school," she shared.  
As the pandemic continued to bring systematic issues to the forefront of our lives, Whiting took action and initiative to support social justice efforts by participating in marches with other social work students and professionals. "We still have a long way to go, but I am proud to be a part of the fight for change."  
Her community engagement also extended to helping individuals who are veterans and/or experiencing homelessness with the help of her group of like-minded community members. "We provide food cards, toiletries, blankets, tents, shoes, clothing, etc. Most of our collections are based on the weather and the times, but the giving is done on a daily basis. Those experiencing homelessness were the last to be taken care of by city leaders, but we continued our efforts, following safety guidelines, until they got the help they needed and deserved," said Whiting. 
Image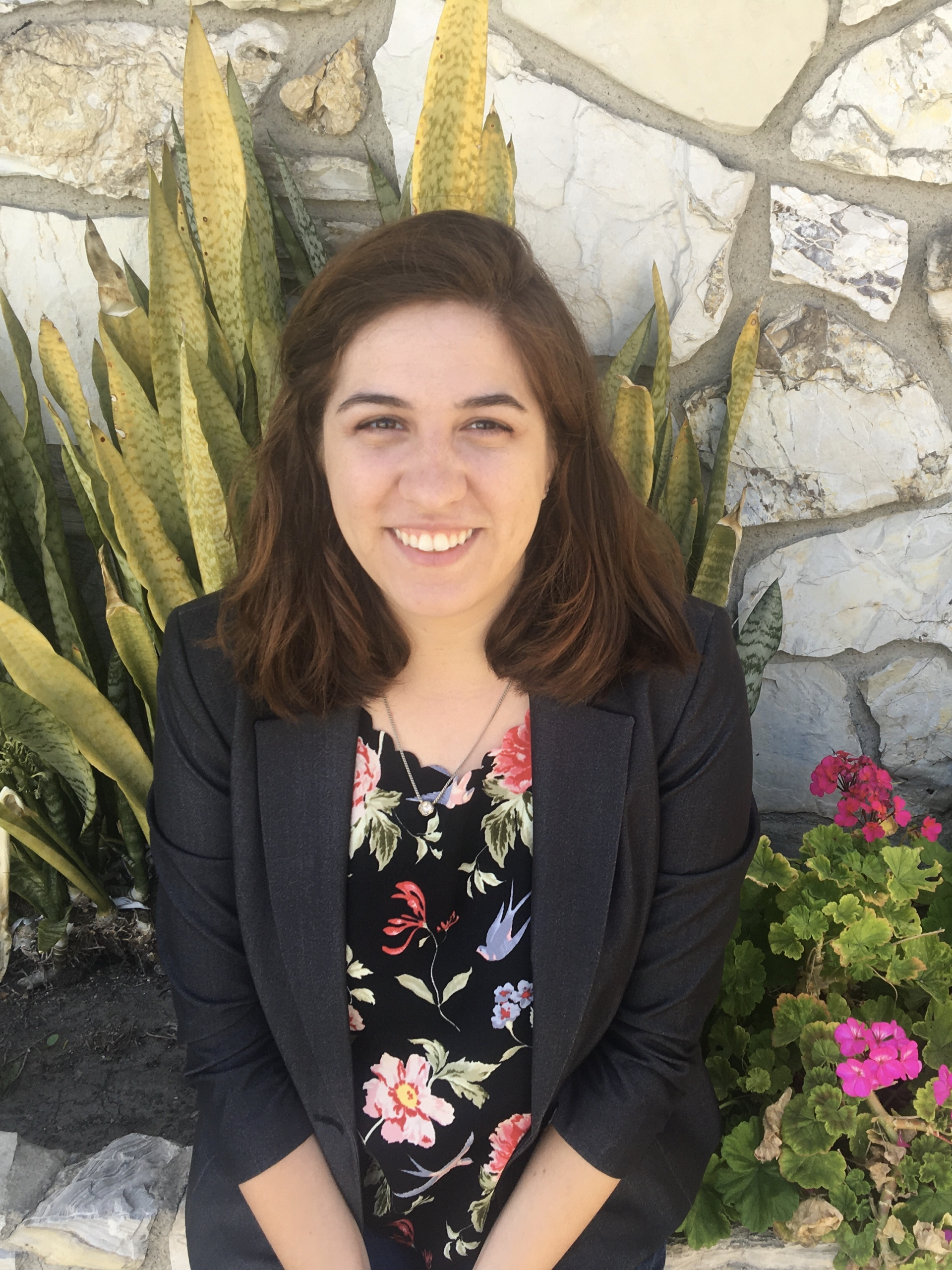 ---
Meghan Orr, Master of Social Work
---
Last fall, Master of Social Work graduate Meghan Orr used her internship experience at the YMCA Community Schools program for Jenny Oropeza Elementary to apply for the CSULB Career Development Internship Essay Contest. She was selected as the CHHS winner and shared her experience reflecting on her academic and professional career. "The actual process of writing and reflecting on my internship was really valuable. I think when students are working on putting together their resumes and cover letters, they have a tendency to skim over their accomplishments or underappreciate the real growth they experienced in a class or internship. Being able to reflect and develop a narrative to talk about what you gained from an experience can really make you stand out from the crowd, so it was great practice to talk about my experience at the YMCA," said Orr.  
Upon completing her program, she hopes to begin working as a clinical therapist with children and families. "I would like to get licensed as a clinical social worker and continue to use writing to further my work. I'm not sure exactly how writing will fit in yet, but I am sure I will make use of this skill, whether it is through grant applications, research, writing articles, or something else entirely." 
Image
---
Lorryen Chavez, Social Work
---
Participation in Student Organizations and Clubs within CHHS are one of the many ways that Social Work students have been able to forge connections with their peers, network with professionals in their field, and build community within the university. This has proven to be key to student success in the past year, when most students were completing their coursework virtually. After struggling to make friends in her first year, Lorryen Chavez, Social Work student, said she finally found her place within her program. "Once I started joining clubs and starting my major, I met so many new people with various goals, interests, and so much more."She decided to use her position within the Associated Students of Social Work (ASSW) as Vice President to elevate the conversations and initiatives supporting social justice movements. "I know these conversations are not easy to talk about, but being able to address the problem and have a conversation about it can start the dialogue," said Chavez. She also used this critical time to use social media activism as a tool for spreading awareness in her community.  
Image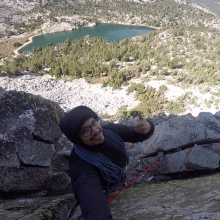 ---
Juan Angel Gutierrez, Master of Social Work
---
Master of Social Work student Juan Angel Gutierrez made a valuable contribution to an underserved community, inspiring him to pursue a career focused on this population. He was accepted into the Council on Social Work Education's Minority Fellowship Program (MFP). CSWE's Minority Fellowship Program (MFP) supports the mission of the Substance Abuse and Mental Health Services Administration to reduce the affects of substance abuse and mental illness on America's communities by increasing the number of individuals trained to work with underrepresented and underserved racial/ethnic minority persons with or at risk for mental health and/or substance abuse disorders. "When I opened the acceptance email, I felt excitement, joy, and pride while reading the body of the email. As I shared the news with my wife and others, I felt honored and blessed to have been accepted to such fellowship," said Angel Gutierrez. "I am grateful to have had professors who challenged my thinking, inspired me, and were honest and caring in difficult times."  
Through the MFP program he has been able to learn about working with minority groups and network with other social work professionals. "Upon completing my graduate studies, I will be seeking my clinical license and continue to work with Hispanic youth and families. My hopes and goals are to help immigrant families improve their well-being through mental health services," he said. 
Image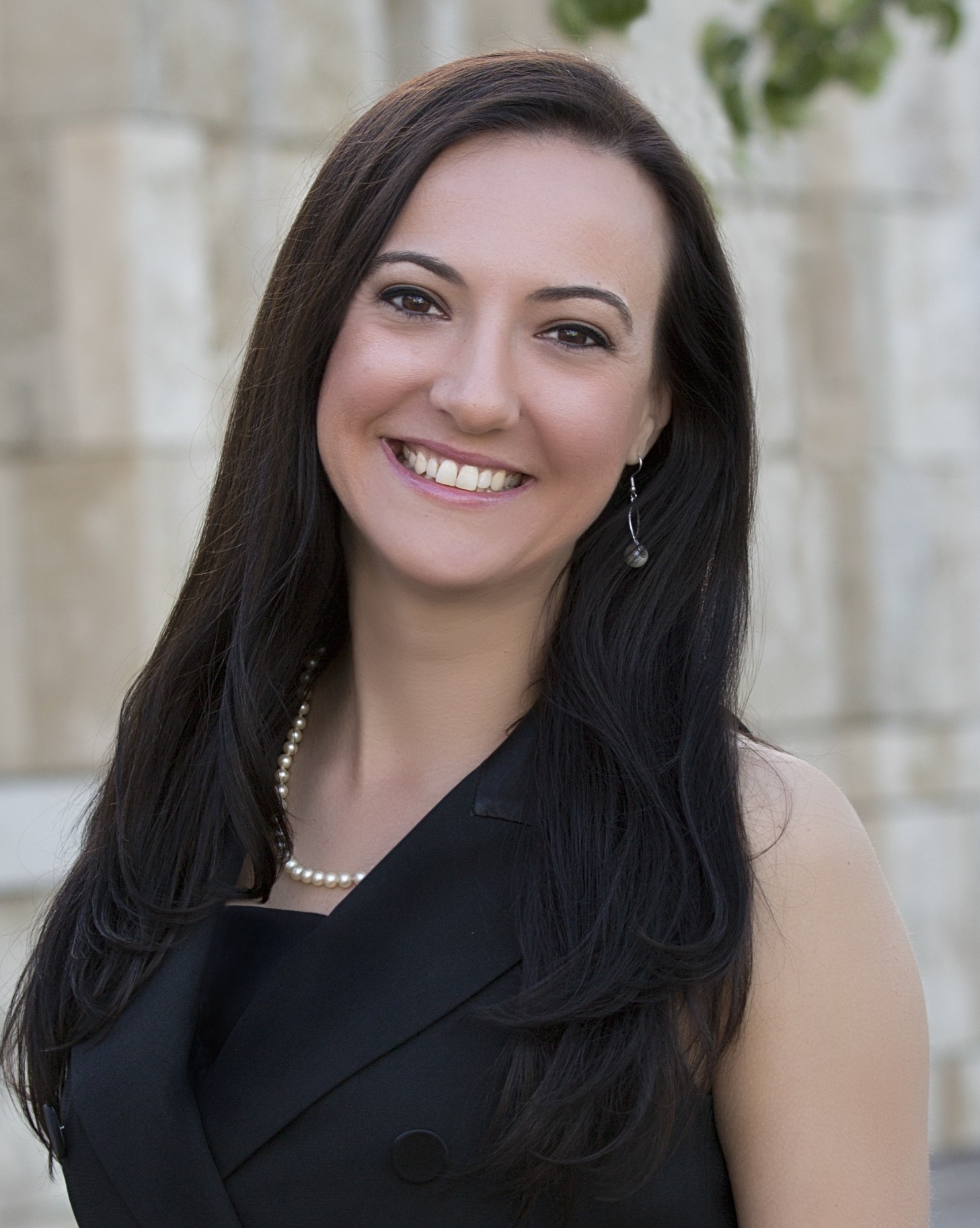 Image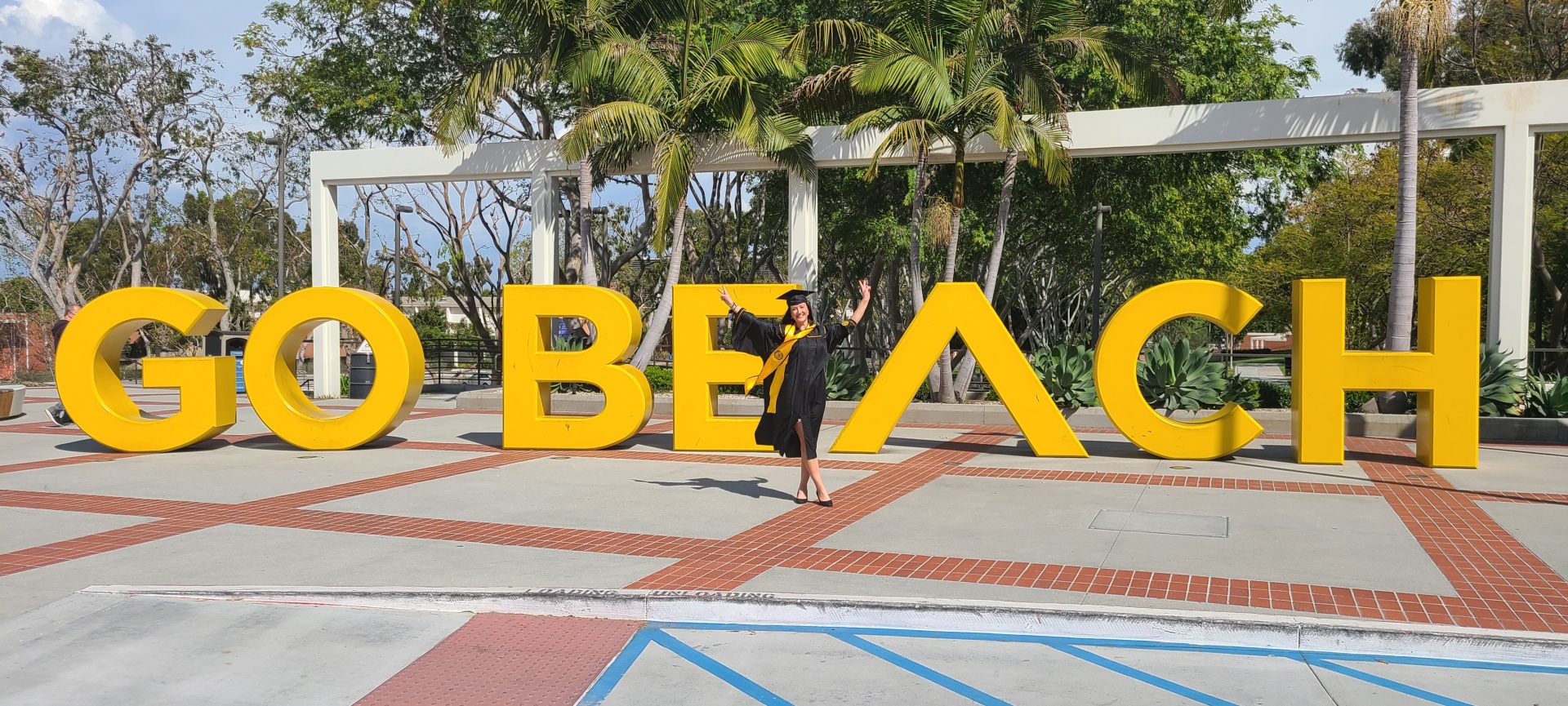 ---
Katerina Malacova, Bachelor of Arts in Social Work
---
When it comes to advancing social justice efforts, Social Work student Katerina Malacova says it is all about educating others on how to effectively lobby to get bills passed. "Spreading the word to others about HOW one can lobby is a big deal because many times people don't know how to lobby," she shared. In the past year she has recruited others in her community to fight for social justice by getting involved in legislative Lobby Days. Her lobbying efforts this year were specifically for Criminal Procedure: Discrimination, Guaranteed Healthcare For All, and Homelessness funding: Bring California Home Act.  
Like many other students, the COVID-19 pandemic proved to be a challenge as she adjusted to the virtual learning environment. "Techniques I've learned through workshops have made my life a lot easier.  For example, I've learned the Pomodoro Technique from one of the workshops based on Time Management and that changed my world for the better," said Malacova.