Faculty Professional Development
The College of Health and Human Services (CHHS) is working hard to give our faculty the training and resources they need to offer the highest level of teaching using alternative modes of instruction. To help our faculty succeed, we chose two college-level champions as well as departmental-level champions who have experience and expertise teaching hybrid or online courses. The CHHS champions will work with the faculty to promote standards, set expectations, and provide support for quality teaching and learning. 
CHHS Champions 
Linda Kiltz
Image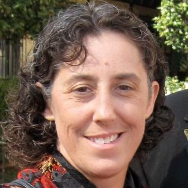 Dr. Linda Kiltz is an adjunct faculty in the School of Criminology, Criminal Justice, and Emergency Management where she teaches and designs courses in emergency management.  Linda has over 14 years of experience designing, developing, evaluating, and teaching online courses in higher education.  She has expertise in a variety of learning management systems and e-learning technologies, instructional design and adult learning,  and program assessment and accreditation.  She has designed and developed over 50 courses that meet quality matter standards and is a Quality Matters Peer Reviewer. 
Dr. Linda Kiltz is the former the Academic Program Director for the Master of Public Administration, Master of Public Policy, Master of Science in Nonprofit Management and Leadership, and Master of Science in Emergency Management in the School of Public Policy and Administration at Walden University.  She was also a professor in the MPA program at Texas A & M University in Corpus Christi.  Dr. Kiltz has over two decades of leadership experience working in both the nonprofit and government sector developing and implementing innovative programs and policies to address community problems including crime and violence, poverty and hunger, and emergency preparedness among vulnerable populations. Besides working in higher education, Dr. Kiltz has served as an officer in the U.S. Army, a sheriff's deputy, and training manager in local law enforcement, and as a community educator for nonprofit organizations dedicated to preventing family violence and child abuse.
In her spare time, she operates an organic farming operation with her husband near Kalispell, Montana where they raise grass-fed beef, eggs from free-range chickens, and 49 varieties of organic apples. 
Email: Linda Kiltz
Phone: 406-407-0360 (cell) (Mountain Time)
Video about Linda Kiltz that she uses as a welcome in her classes:
Casey Goeller
Image
Mr. Casey Goeller is a full-time lecturer in the Gerontology program in the FCS Department, where he has been teaching online and hybrid classes for the past 12 years here at the Beach.  In addition, he currently serves as the campus Quality Matters Coordinator and is a Master Reviewer as well as a QM Course facilitator in two core classes.  With over 30 national online course reviews completed, he has been able to develop a broad skill set in various learning management systems and best practices in the online environment.  He works closely with the Chancellor's Office in online and blended learning projects and workshops.  In addition to his degree in Gerontology, he also has a Masters's degree in Educational Technology.
In the course of his duties working with the Academic Technology Department, he has conducted a number of faculty training workshops and previously served as the campus eLearning consultant during his time on the transition team that applied our current learning management system, Desire2Learn in 2011.  Previous employment prior to his career in academia, Mr. Goeller enjoyed a long career in hospitality management and worked for six years in IT.  After his undergraduate degree in Education at the University of Florida, he served as a commissioned officer in the US Army at various locations around the globe.  Following that service, he was a French-language student at the University of Montpellier, France.  He has two children and five grandchildren.
When not engaging in campus activities, he enjoys restoring classic cars, travel, and any kind of photography.
Email: Casey Goeller
The purpose of the champions is to lead the college's faculty learning community for alternative modes of instruction. 
Resources for Teaching Remotely 
Best Teaching Practices in a Virtual Setting 
Attached is the PowerPoint slides for the Spring Convening presentation, Best Teaching Practices in a Virtual Setting.
Panelists
Melissa Bittner, PhD (Kinesiology)
Belinda Daughrity (Speech-Language Pathology)
Curt Davidson (Recreation & Leisure Studies)
Discussants
Jackie Dawson, PhD (Department of Physical Therapy)
Dr. Linda Kiltz (School of Criminology, Criminal Justice, and Emergency Management)