Department of Family and Consumer Sciences
Welcome to the Department of Family and Consumer Sciences.
We are pleased that you have chosen to visit our website. We offer programs of study leading to the Bachelor of Arts, Bachelor of Science, and Master of Science, as well as, several degree minors, certificate programs, and opportunities to enter a dietetic internship. We are the largest Family and Consumer Sciences program on the west coast and are accredited by the American Association of Family and Consumer Sciences. In addition, our option areas also hold a variety of discipline-specific accreditations.
We are currently the largest department on the CSULB campus, with over 2200 majors, minors, graduate and certificate students. Our faculty, many of whom are noted in their fields, are devoted to serving and teaching students. Our valued lecturers have vast experience in their field and enthusiastically share this information in the classroom.
Our mission is to prepare leaders for the family and consumer sciences professions.  We are an exemplary, comprehensive and integrative unit in the California State University system that focuses on teaching, scholarship and service to and about individuals, families, and communities in a diverse, dynamic society.
Thank you for considering our program for your academic needs. Please feel free to contact us with questions or to obtain needed information. We look forward to welcoming you into our department.
Sincerely,
Wendy Reiboldt, Ph.D.
Professor and Department Chair
Achievement Data
Bachelor of Arts: Consumer Affairs; Child Development & Family Studies; and Fashion Merchandising & Design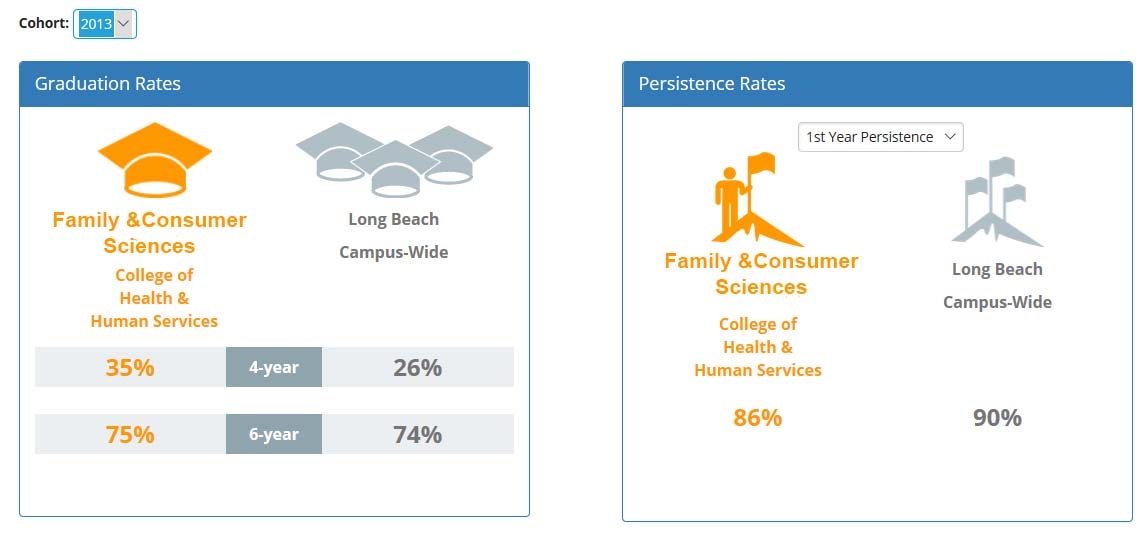 Bachelor of Sciences: Food & Nutrition, and Hospitality Management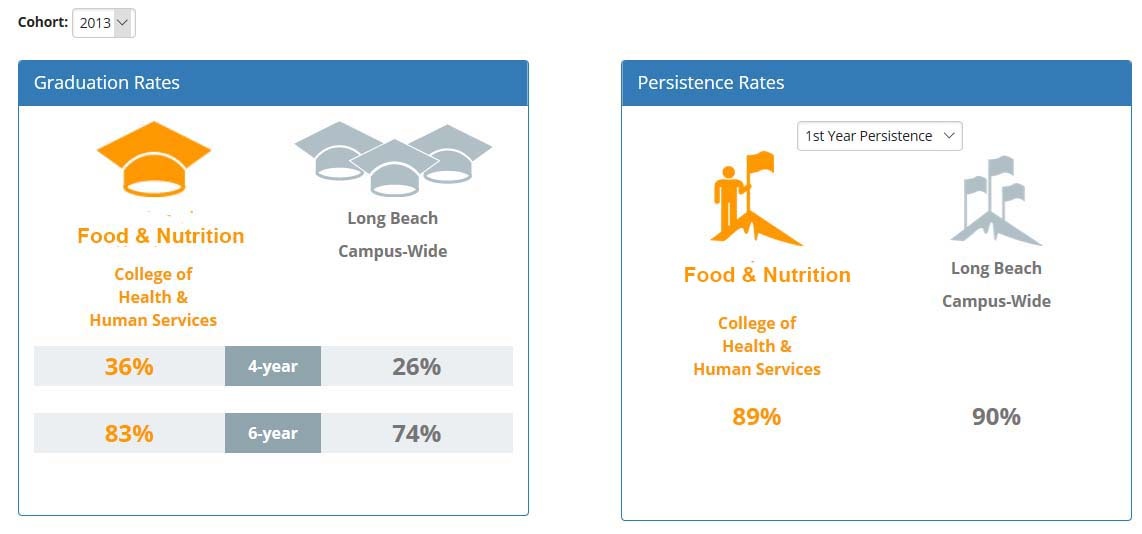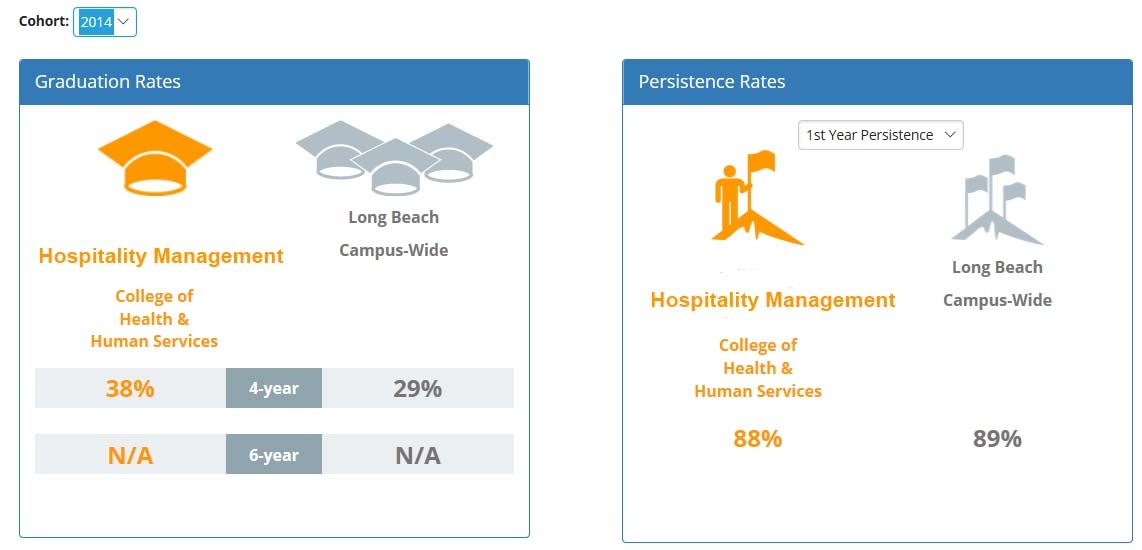 Accreditation
The Department of Family and Consumer Sciences is accredited by the American Association of Family and Consumer Sciences.

The Didactic Program in Dietetics and the Internship Program in Nutrition and Dietetics are accredited by the Academy of Nutrition and Dietetics.

The Child and Family Center is accredited by the National Association for the Education of Young Children.

Family Life Education is approved by the National Council on Family Relations.

The Hospitality Management program is accredited by the Accreditation Commission for Programs in Hospitality Administration.