News
Keep up with the latest news from the Speech-Language Pathology Department
Full-Time Lecturer position within Speech-Language Pathology
Detailed information is available Here. 
After a rigorous review process, the Department of Speech-Language Pathology received reaccreditation through 2027 from the Council on Academic Accreditation in Audiology and Speech-Language Pathology (CAA).
Image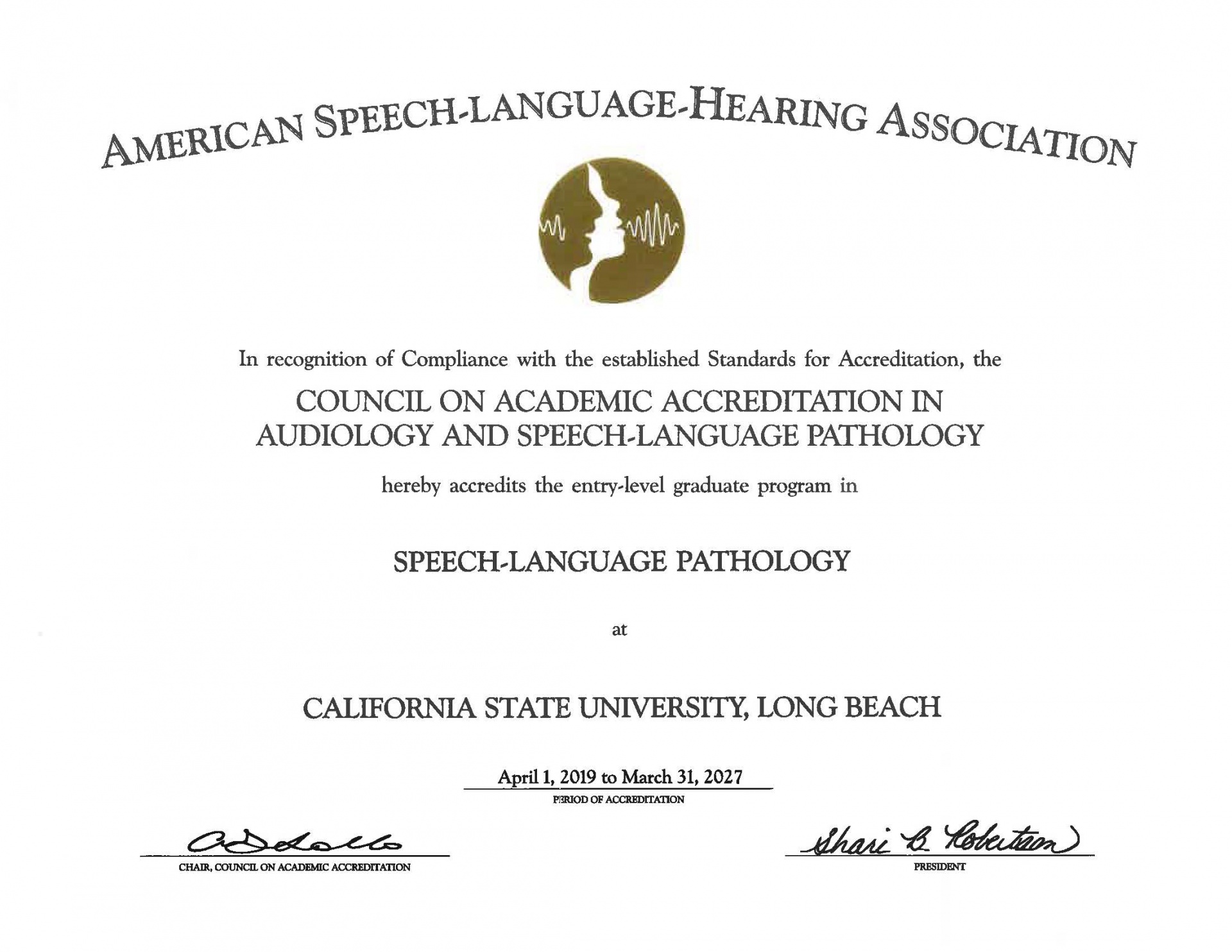 In partnership with the College of Liberal Arts at CSULB, the program is pleased to offer a new path for undergraduate students to complete specialized training and a Translational Studies Minor concurrent with their studies in in the discipline of speech-language pathology.  This new minor will provide speech-language pathology students with critical details needed in the topic of translation across a variety of languages. 
Image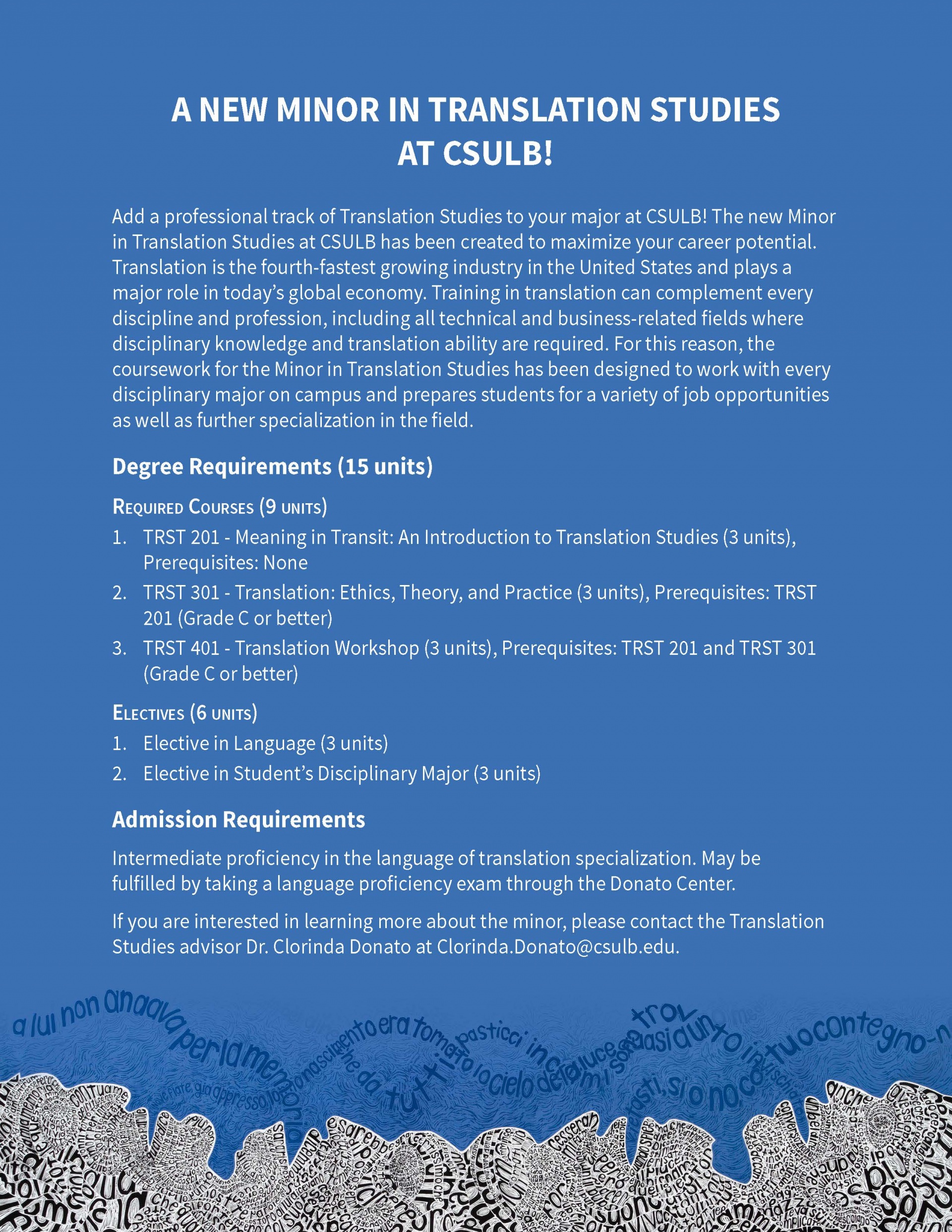 Twelve (12) CSULB SLP students particiapted in a two-week study abroad program at Asia University in Taichung, Taiwan in 2019 Summer.
Image