University Achievement Awards
We are proud of the accomplishments of all our 2022 University Achievement Award recipients. 
Image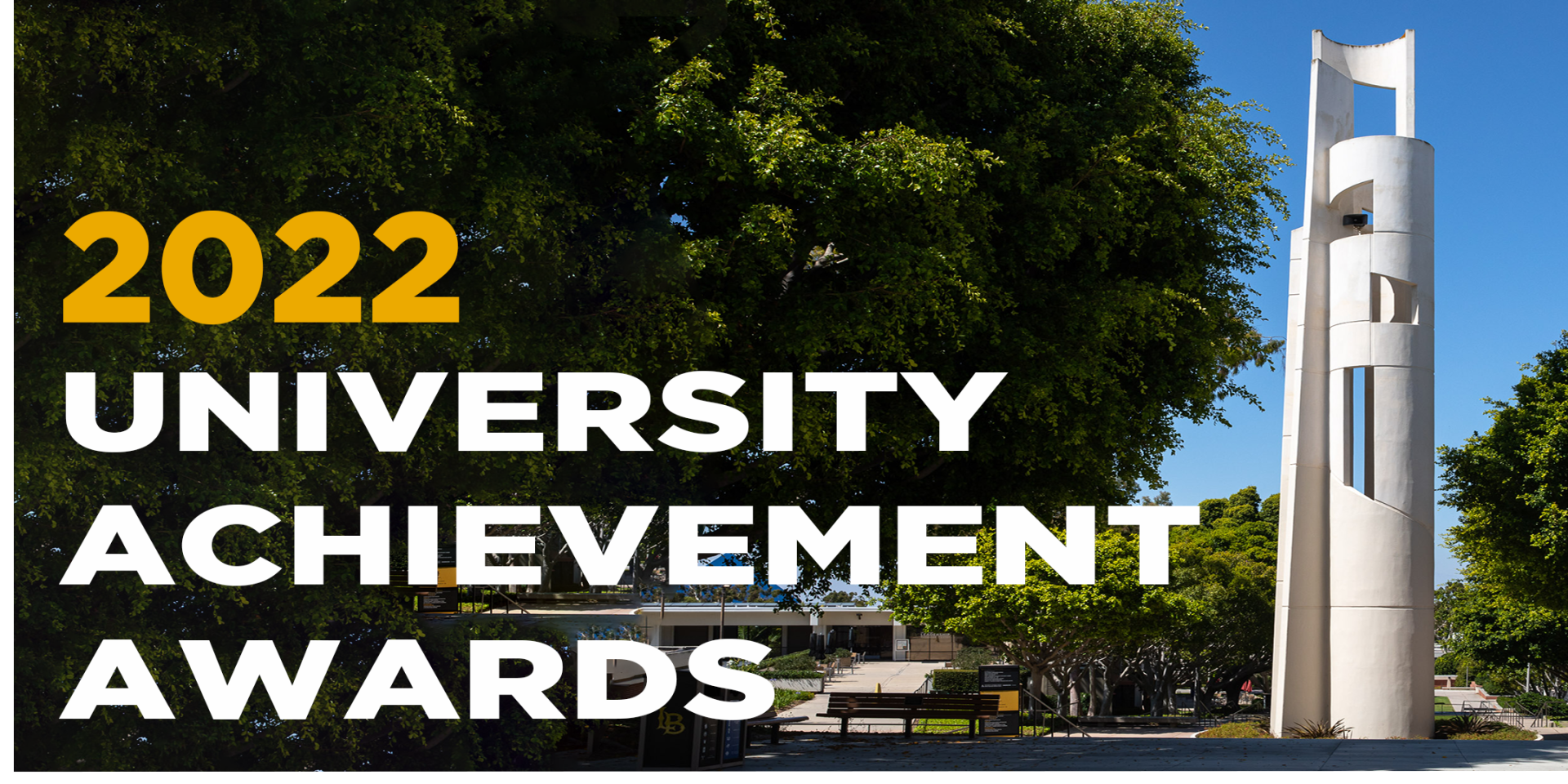 Image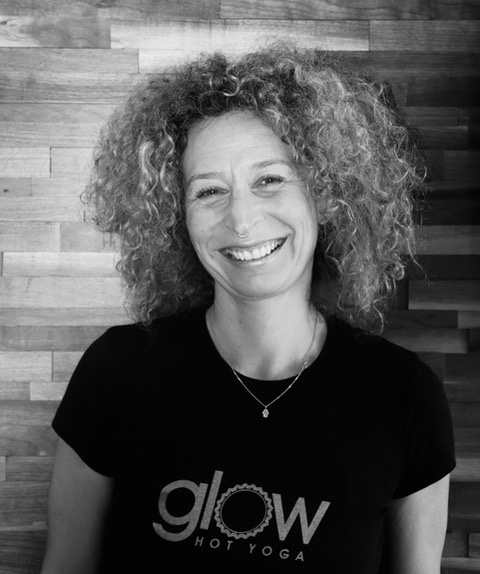 Dr. Sarah Schrank, History
Dr. Sarah Schrank is a model of university citizenship, an exceptional instructor, and a scholar whose work is notable both for its prolificity and originality. Dr. Schrank has established herself as one of the premier international scholars of American cultural and urban history. Her media interviews in the US, Canada, Great Britain, Denmark, and Israel testify to her pathbreaking research and productivity. Over the past five years, she has produced a well-reviewed monograph, Free and Natural: Nudity and the American Cult of the Body (2019) and one edited collection, Healing Spaces. Modern Architecture and the Body (2017; paperback edition, 2018). These follow her 2009 monograph, Art and the City: Civic Imagination and Cultural Authority in Los Angeles. Dr. Schrank's latest work (under contract with Routledge) will explore the city in the American filmic popular imagination.
Dr. Schrank is more than just a creative cultural historian. She takes seriously her role in faculty governance, having compiled a record of service on some of the most important department and college committees, including, but not limited to search committees, CLA RSCA and Sabbatical Leave committees, and the HIST RTP committee. The History discipline has also benefitted from her service, including her Associate Editorship of American Quarterly, the flagship journal of American Studies. In addition to teaching at all levels – lower division, upper division, M.A. - Dr. Schrank has also mentored award-winning CLA graduate and undergraduate students. Recently, Dr. Schrank has transitioned to a new role as the College of Liberal Arts' Director of Graduate Studies, a position that combines her commitments to service and student success.
In conclusion, Dr. Schrank's positive influence on this campus has extended to the students she has instructed and mentored, the committees on which she has served, the discipline to which she has dedicated her life's work, and the communities and larger public who have been exposed to her scholarship.     -Submitted by David Shafer 
Image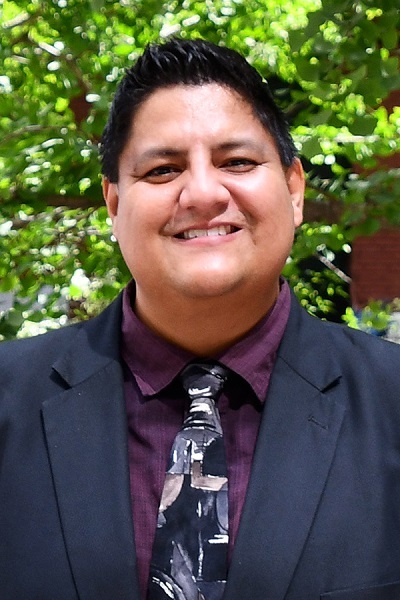 Dr. Guido Urizar, Psychology
Dr. Guido Urizar truly exemplifies sustained excellence at CSULB. He is a superb researcher, a dedicated mentor, an exemplary teacher to both undergraduate and graduate students, and a generous colleague and citizen to CSULB, Long Beach, and the larger global community.
The quality and quantity of Dr. Urizar's research is enviable for any CSULB faculty; he has published extensively within his subdiscipline of health psychology, been awarded multiple large-scale grants, and is a recent awardee of CSULB's Distinguished Faculty Scholarly and Creative Achievement Award. Dr. Urizar has a total of 40 publications, 80 conference presentations, and 13 treatment manuals that are currently used in the community. Dr. Urizar has been the principal investigator of a NIH Support of Competitive Research (SCORE) Pilot Project Award ($350k+) that tested the efficacy of a prenatal cognitive-behavioral stress management program among low-income pregnant women in Long Beach. He also led the first phase of the NIH-funded CSULB Building Infrastructure Leading to Diversity (BUILD) program, to date the largest grant ever received by CSULB ($24.1 million). Through his leadership role in the BUILD program and as director of his PRO-Health research laboratory, Dr. Urizar has taken on a large burden to transform historically underrepresented students' professional life trajectories through extensive research training and mentoring.
In the classroom, Dr. Urizar's students largely agree that he is a dedicated, knowledgeable, and highly competent professor. Dr. Urizar ensures that both undergraduate and graduate students receive high-quality education through comprehensive and engaging teaching methods across a diverse portfolio of psychology courses. Beyond these achievements, Dr. Urizar successfully has shown how a scholar can work with local and global communities to improve health and well-being for marginalized populations. In addition to his work with community health clinics within Long Beach, he has also developed a fruitful collaborative relationship with researchers and community health leaders in Bolivia to improve maternal and child health outcomes for populations most in need within this developing country. Dr. Urizar is an exceptionally well-rounded professor. His significant and long-lasting contributions to The Beach and the greater community are highly valued by all.    -Submitted by Isabella Lanza
Image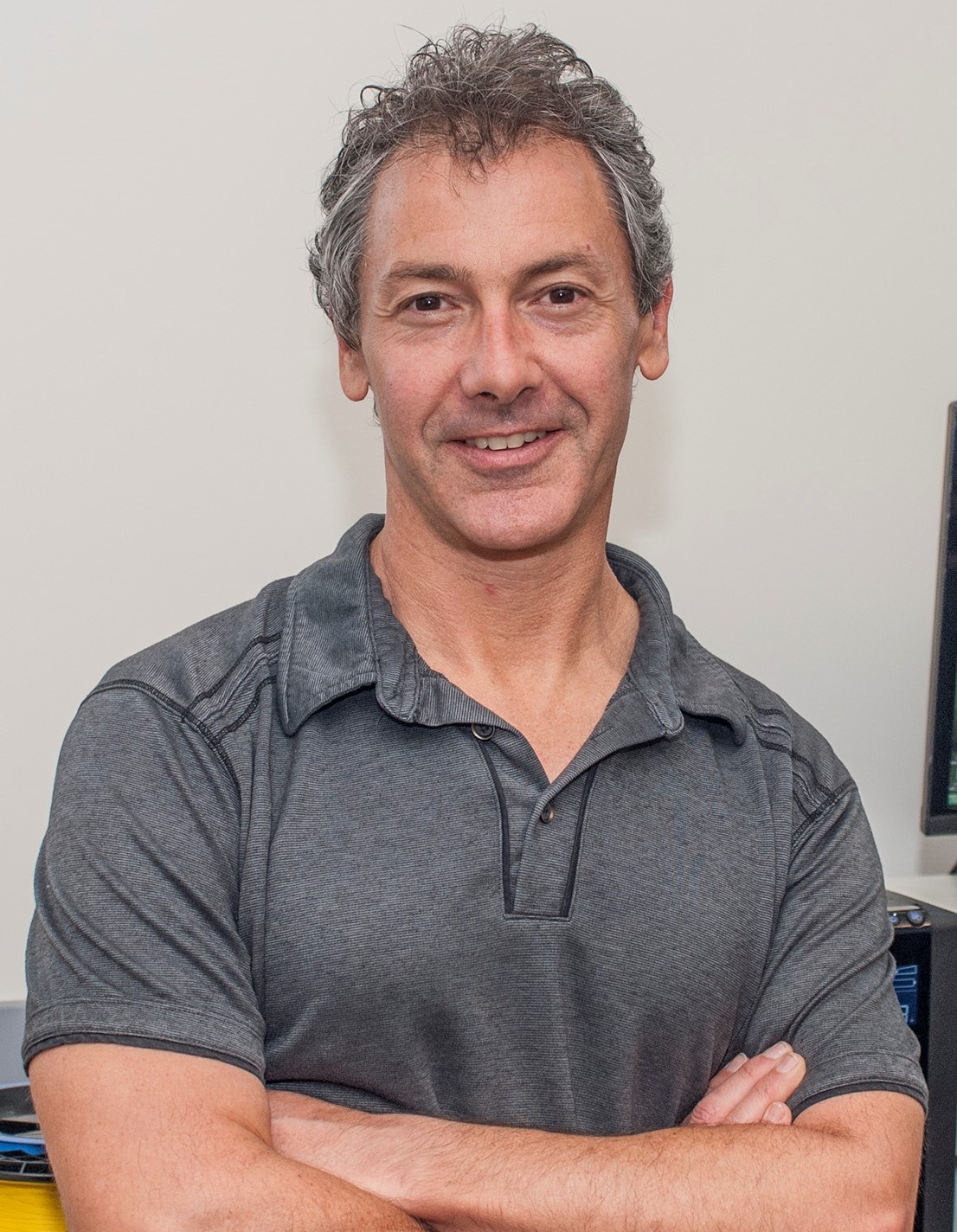 Dr. Matt Becker, Geological Sciences
In 2007, the Department of Geological Sciences launched an international search for an endowed chair whose mandate was to create a create a world-class research program in hydrogeology.  To their great fortune, Dr. Matthew Becker joined the CSULB as the Bert and Ethel Conrey Chair in Hydrogeology in 2008.
Over the last 14 years, Dr. Becker has built an internationally renowned program that spans fluid flow through fractured media, groundwater flow from islands, and seawater incursions on land. He is quick to adopt and refine emergent technologies to solve long-standing groundwater problems, and his students have adopted the mantra "there is no problem that cannot be solved". His research collaborations stretch from Italy to Australia, and he is currently on his second Fulbright scholarship.
Dr. Becker has been extremely successful in maintaining robust and continuous funding for his program, securing nearly $3M in extramural funding since joining CSULB.  He has supported the research of twelve Master's students, resulting in thirteen co-authored publications with his students. That he has done so while maintaining excellent teaching, mentoring countless undergraduate researchers, serving on high profile College and University committees and conducting outreach to schools, community organizations, and professional societies is truly what elevates him to this honor. 
Dr. Becker is more than a researcher. He exemplifies the modern professor, balancing his research with the needs of his department, his courses, and our students.  His colleagues are grateful that he applied to the position all those years ago and are truly thankful to have him at The Beach.    -Submitted by Lora Stevens
Image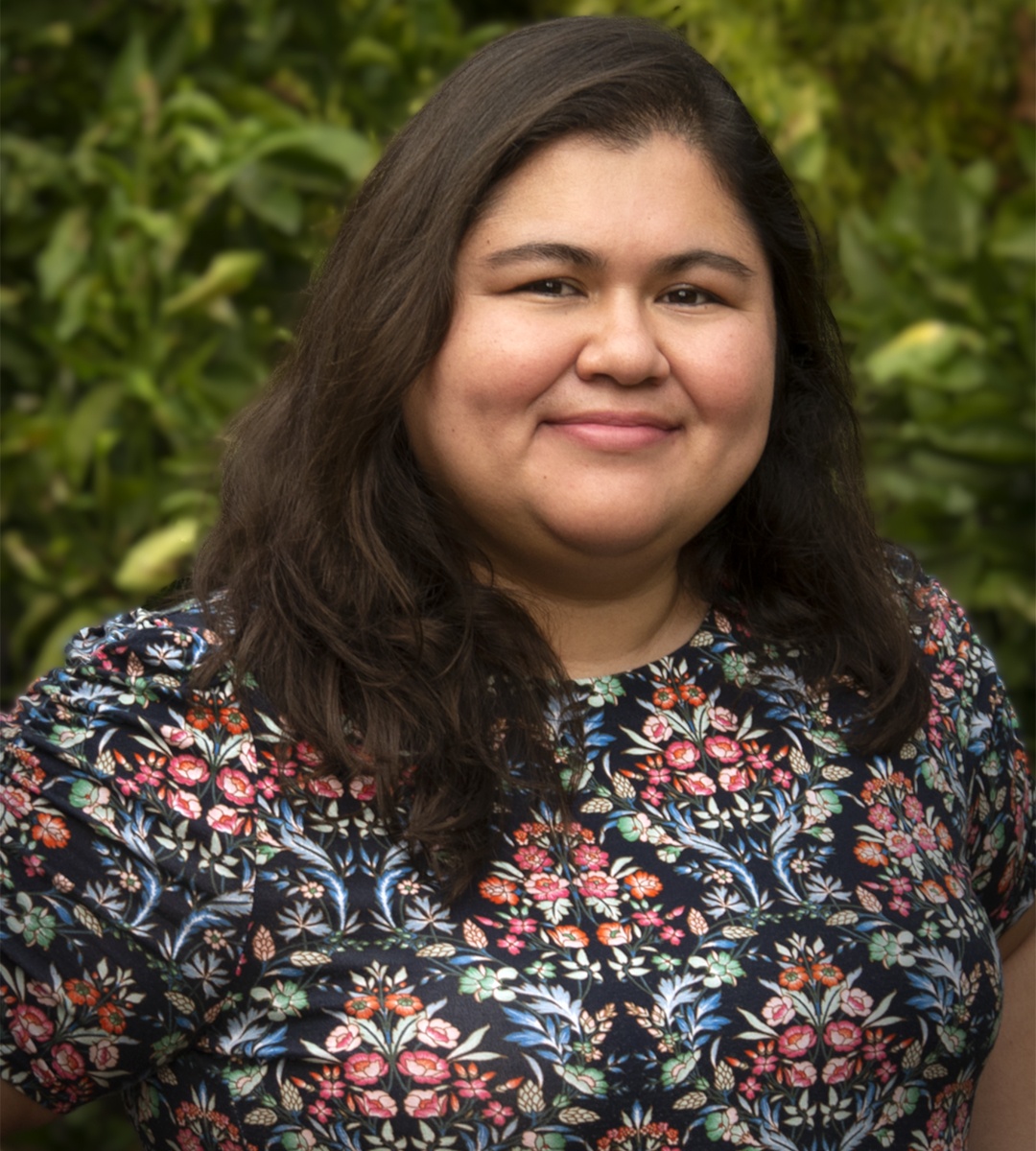 Dr. H. Isabella Lanza, Human Development
Dr. H. Isabella Lanza has demonstrated an exemplary track record in her capacity as an Associate Professor of Human Development at CSULB, as CLA Director of Research, and as a student training director and faculty mentor for the BUILD and UROP programs. Across all these roles, she has generated an impressive and impactful research program and has shown a strong dedication to student mentorship.
Dr. Lanza has received numerous research grants to support her work, including her current Support of Competitive Research (SCORE SC3) grant from the National Institutes of Health to study co-occurring health-risk behaviors across young adulthood. This longitudinal study is following 1400 CSULB undergraduates to answer questions about the emergence and development of co-occurring health-risks related to substance use, psychosocial adjustment, nutrition, and physical activity. Dr. Lanza has also been funded by USC's Tobacco Center of Regulatory Science, sponsored by the National Cancer Institute, through her role as co-investigator. Within the past four years, she has published an impressive 15 manuscripts (12 as first author) in some of the leading public health journals in the field, including JAMA Network Open and Preventive Medicine.
In addition to her scholarly activities, Dr. Lanza was appointed as Director of Research for the College of Liberal Arts in Fall 2020. In this role, she has worked with the CLA Dean's Office to promote research opportunities for both faculty and students. She works closely with the Office of Research and Economic Development as college representative on the University Research Advisory Council (URAC), which facilitates research initiatives, processes, and policies across the university.
Dr. Lanza's research and scholarly activities at CSULB have been exemplary and represent her commitment to the university and its students. She has also demonstrated major contributions to the health research field that have had a strong and positive impact on our Long Beach community.    -Submitted by Guido Urizar
Image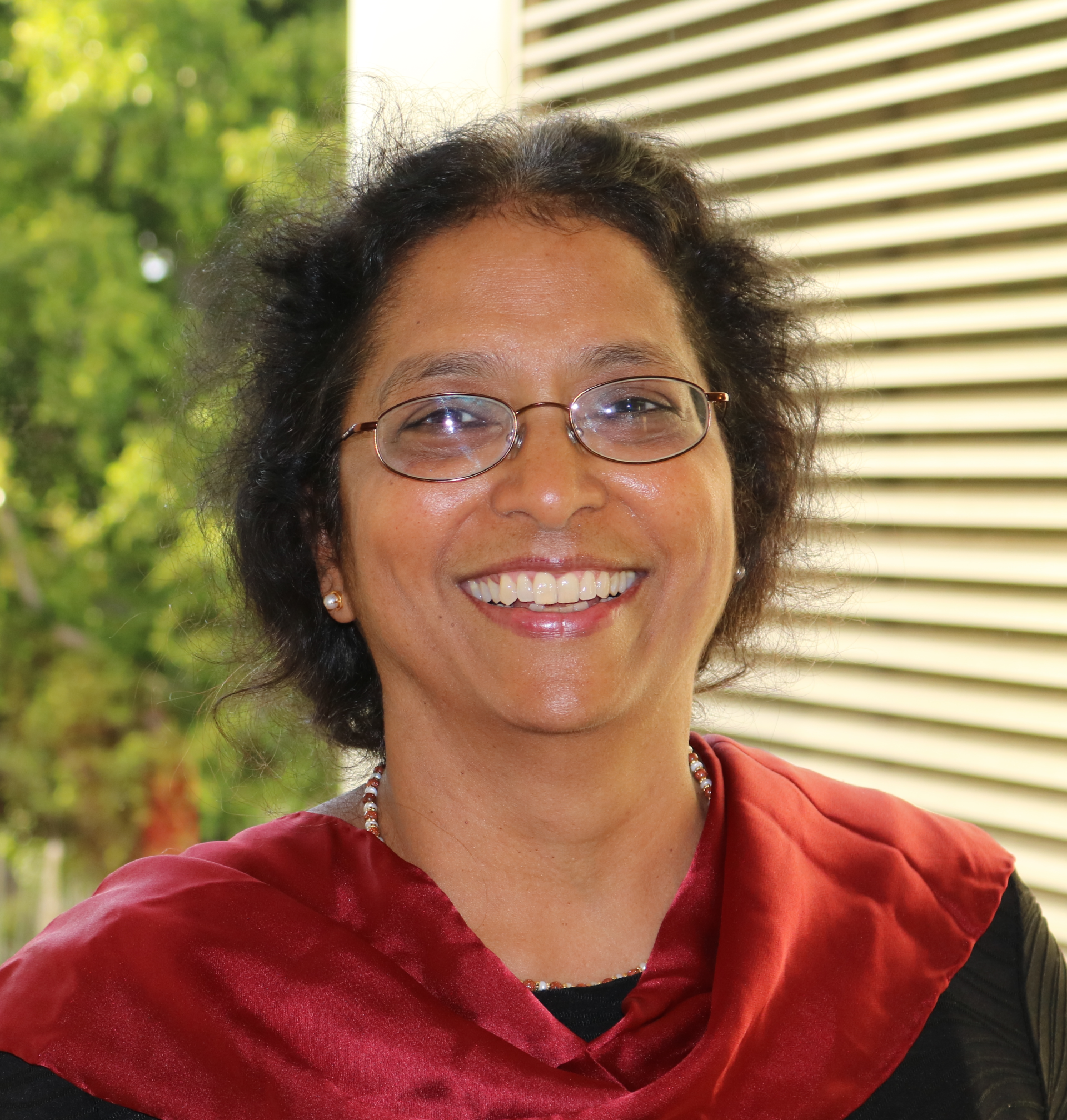 Dr. Vas Narayanaswami, Chemistry and Biochemistry
Since joining CSULB in 2008, Dr. Vasanthy "Vas" Narayanaswami has established a robust biomedical research program with a sustained record of high-quality accomplishments involving students on our campus. She is an established investigator in the areas of cholesterol and lipoprotein research and their role cardiovascular disease and Alzheimer's disease.
Dr. Vas and her students have made significant contributions in the area of high density lipoprotein (HDL), also known as "the good cholesterol" biology, which increases our understanding of its role in serving as a cardioprotective agent. They have extended their investigations to exploit HDL nanodisc as a platform for targeting and delivery of therapeutic agents to treat cancer and other diseases. She has published her research findings in more than 70 high quality peer-reviewed publications, of which 29 are with CSULB students as co-authors. Dr. Vas' research program is currently funded by the National Institutes of Health and in the past by the American Heart Association (AHA) and the Alzheimer's Association.
In 2017, Dr. Vas' contribution to the scientific community, specifically in areas of interest to the AHA was recognized when she received the prestigious title of Fellow of the American Heart Association.  This career achievement national award is an honorary title that is reserved for scientists deeply committed to the mission and goals of the AHA, including meritorious scientific contributions and significant volunteer service on their scientific review committee, Women's Leadership Committee and Diversity Committee.
Dr. Vas enjoys working with students and training the next generation of scientists and is committed to the cause of enhancing equity and diversity in biomedical research.    -Submitted by Lijuan Li
Image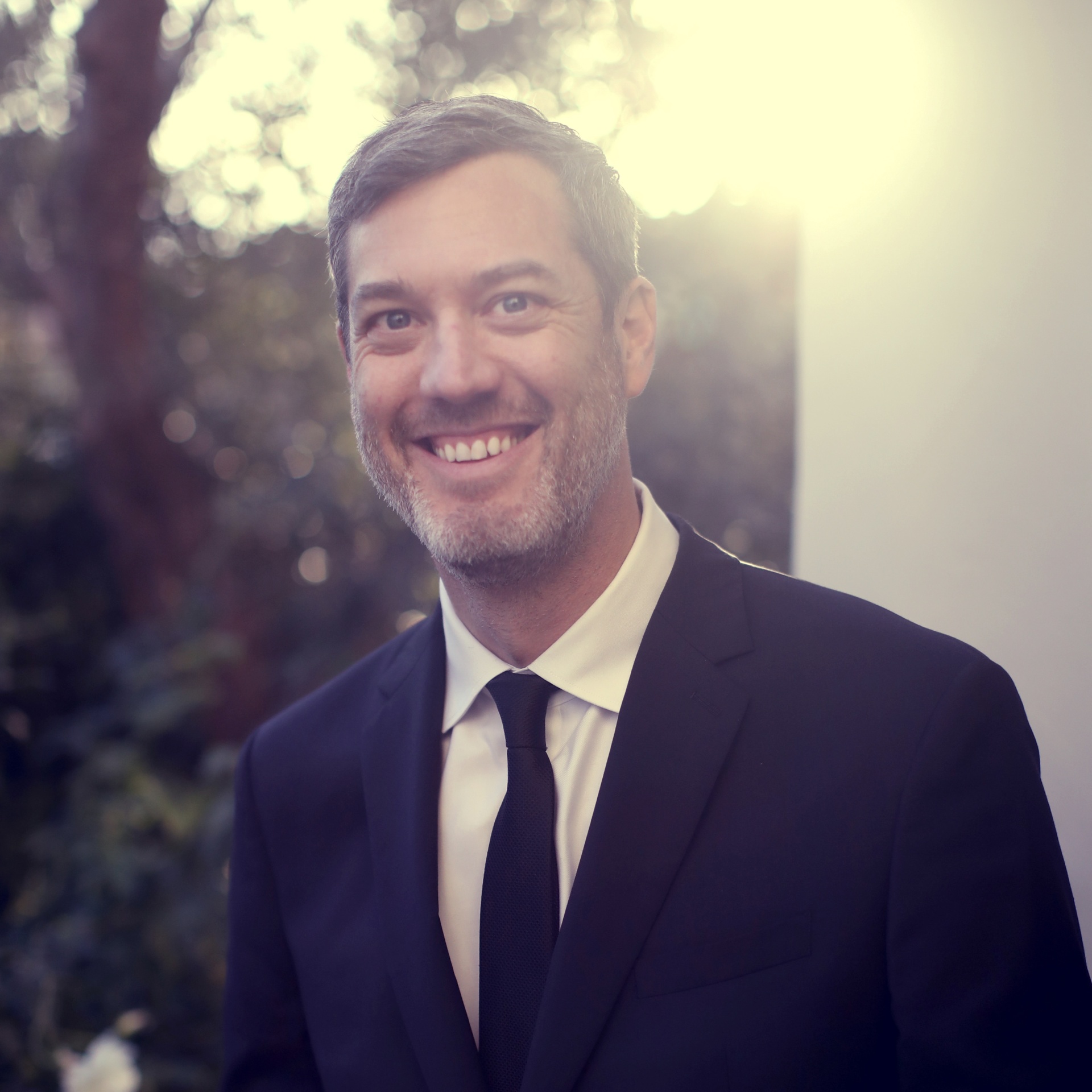 Adam Moore, Film and Electronic Arts
Over the last two years, Adam Moore has been a force of forward-thinking curricular development and delivery in our department. When we changed to online instruction back in March, 2020, Adam immediately shifted gears and became the department guru for how to move online, how to teach online, how to organize online and so on. He made the leap and his courses not only worked well, but thrived to the extent that many of the screenwriting courses will stay fully online.  He embraced the opportunity to rethink delivery in a meaningful way and helped guide the rest of us.
As the chair of our curriculum committee, he has led a robust and collegial process while we completely rebuild our program from the ground up. He has kept us focused on our curricular outcomes and how to align our vision of what we want our graduates to know with scaffolding concepts and skills from the first semester.
The student club he sponsors, The Writers' Block, mimics a professional writers' room and its members engage in the process of concept to page to completed script, with Adam acting as a mentor/producer. This club is truly teaching his students in a profound way. They gain incredible, lived insights and experiences into what they will encounter once they graduate and enter the profession. It demystifies and imbues confidence. While confined to online instruction not so long ago, Adam's students remained engaged and actively learning their craft not only in his courses but through life changing experiences like this.
We have returned to campus with Adam as the new chair of our department, and he is approaching his new role with the same energy, thoughtfulness and kindness that seems to be his modus operandi.    -Submitted by Susan Bloom
Image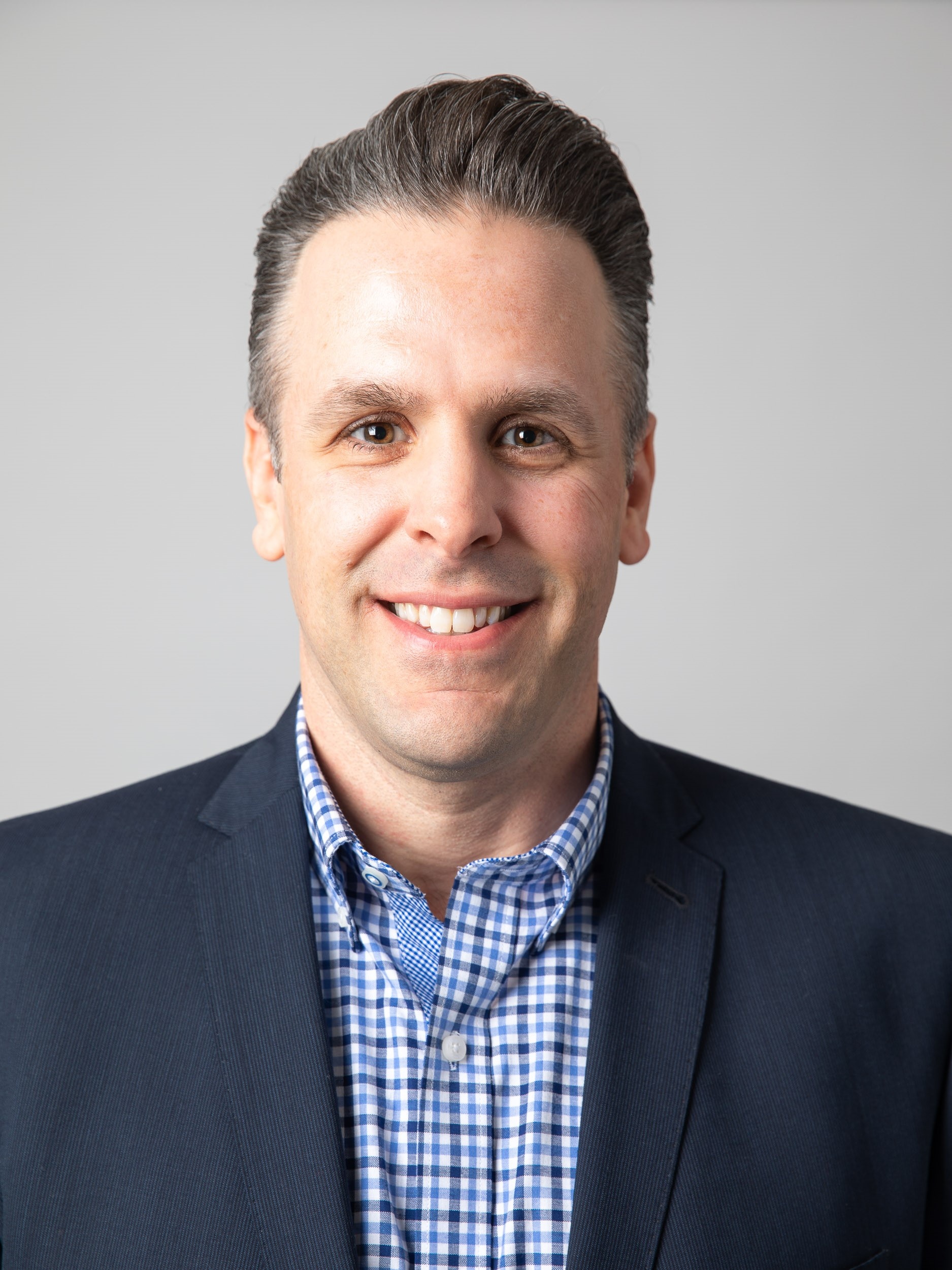 Dr. Theodore Stankowich, Biological Sciences
Dr. Theodore Stankowich joined the CSULB faculty in 2012 and earned tenure in 2018. He currently serves as Associate Chair of Biological Sciences and the Curator of Mammals for the CNSM Vertebrate Collections. During his tenure he has taught six different courses for the department, ranging from core undergraduate courses to graduate seminars.
Dr. Stankowich genuinely cares about students, and he understands the importance that transformative experiences can have in young lives.
Dr. Stankowich is most proud of his mammalogy course, and Mammalogy is one of the first courses to fill every semester it is offered. His general commitment to student success is exemplified in how mammalogy is structured. He engages students in the science of mammalogy, lecturing on theory and then immersing the students in mammalian diversity with real skulls, skeletons, and pelts from our outstanding museum collections. He has developed a complete mammalogy lab website (https://themammallab.com) with a full slate of modules covering the diversity mammals, each one filled with images of actual skulls and live animals as well as 3D models. Other modules written during the virtual instruction period cover mammalogy techniques like telemetry, trapping, evolution, and population ecology, exposing students to the analytical skills used in mammalogy when lab and field experiences weren't possible. Three other universities, Bucknell University, University of Saskatchewan, and University of Colorado, Colorado Springs are already using his newly developed labs, with many more hoping to sign on in the future. Further, he has expanded the collections by acquiring new specimens from the San Diego Zoo and US Fish and Wildlife, and students in the course 3D print skulls from virtual models at the CSULB Library's Innovation Space. Finally, students gain experience with trapping small mammals at local field sites and end the term with an amazing scavenger hunt at the San Diego Zoo. With these forward-thinking innovations, students gain dynamic, hands-on experiences in the classroom and in the field. As a result, Dr. Stankowich's SPOT scores are incredible; students clearly are impressed with his teaching. He is truly deserving of this award.    -Submitted by Dessie Underwood
Image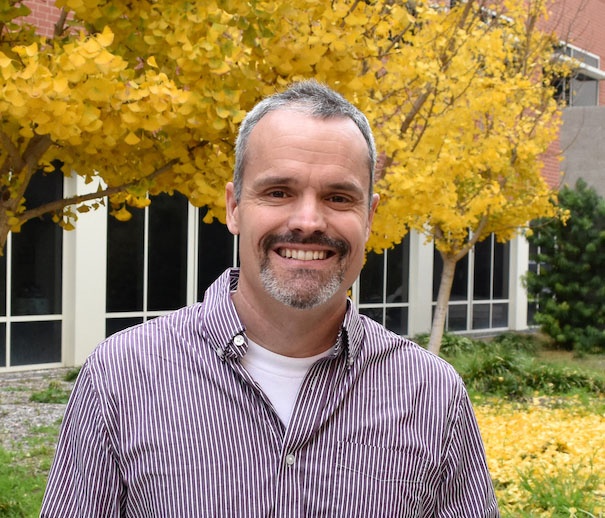 Dr. Jesse Dillon, Biological Sciences
Dr. Jesse Dillon joined CSULB faculty in 2004 and was promoted to full professor in 2015.  In his research lab, he has advised a total of 86 students, 42 of which were from underserved populations.  He has graduated 11 MS students and has two current graduate students.  He has mentored 78 undergraduates; many of these students were in one undergraduate research programs such as Research Initiative for Scientific Enhancement (RISE), BUilding Infrastructure Leading to Diversity(BUILD), Bridges to the Baccalaureate, Louis Stokes Alliance for Minority Participation (LSAMP), and Undergraduate Research Opportunity Program (UROP).
In addition to advising students in his lab, Dr. Dillon served his department as the undergraduate faculty advisor for the BS in Microbiology from 2014 to 2019.  In this role, he advised over 70 undergraduates each year and guided them to graduation.  His current role in the BUILD program as Co-PI (one of five) and Director of Student Training calls on his skills to advise students from diverse backgrounds.  The BUILD program provides critical funding for students to gain research experience, preparation for graduate school and instills a sense of belonging.  
Dr. Dillon's service to the STEM community is enormous and benefits hundreds of BEACH students.    -Submitted by Dessie Underwood
Image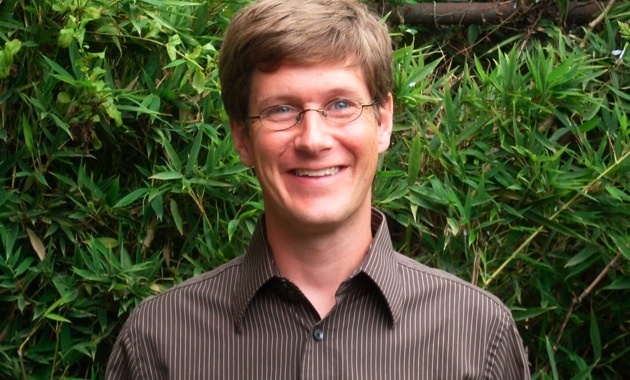 Dr. Rich Haesly, Political Science
Dr. Rich Haesly has been a faculty member in the Political Science Department for 21 years, and has served in the role of Undergraduate Advisor since 2013.  In this time, Dr. Haesly has demonstrated dedication, skill, and care in every advising interaction he has with our more than 600 majors and minors. 
Dr. Haesly's work has substantially improved our department's overall advising program and contributed greatly to the efforts of his more junior faculty advising colleagues.  In addition, through his advising and related work, Dr. Haesly has helped our students to make the most of their time in the major and their degrees in an efficient and creative manner.  In particular, he has enhanced our students' participation and success in high impact practices such as learning communities, global education, internships, and capstones—initiatives that have been shown to positively impact student retention and engagement.  Students regularly attest that Dr. Haesly goes above and beyond to help them to accomplish their goals in college—and has given them a springboard to their post-graduation paths.  
Dr. Haeslyhas made related and significant contributions as a former internship coordinator in our department, as well as in curriculum committees at the department, college, and university levels.  In short, Dr. Haesly's advising work has benefited our students, department, and well beyond.     -Submitted by Amy Rasmussen
Image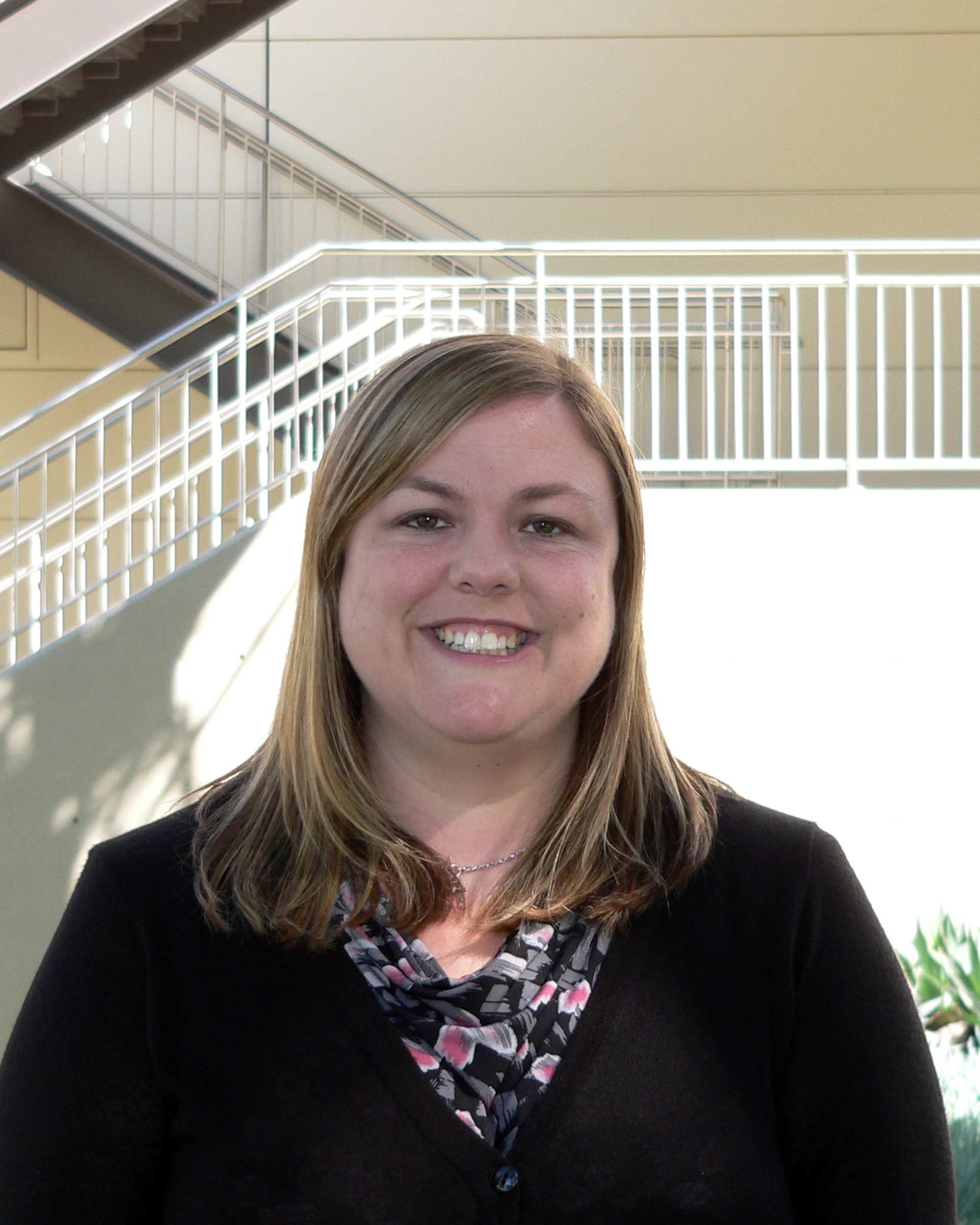 Dr. Deborah Fraser, Biological Sciences
Dr. Deborah Fraser joined CSULB faculty in 2011 and earned tenure in 2017.  Her research program focuses on identifying the molecular mechanisms of the innate immune response.  She currently has 10 undergraduate students, and 2 graduate student researchers working in her lab. Dr. Fraser has been incredibly productive publishing four peer-reviewed papers with 15 different CSULB undergraduate and graduate students as co-authors and an additional three manuscripts delayed by COVID-related laboratory restrictions are nearing completion.  These past five years, she has assisted students in preparing 21 abstracts and posters/oral presentations presented at national/international conferences, and over 16 abstracts and posters/oral presentations for local/internal symposia.  She has an extraordinary record of student mentorship in research. 
Over the past few years,  Dr. Fraser has mentored seven University Honors students, which includes a senior thesis. Additionally, she sponsored students in the Undergraduate Research Opportunity Program (UROP), HSI-STEM Winter & Summer Bridge to the Beach, Research Initiative for Scientific Enhancement (RISE), BUilding Infrastructure Leading to Diversity(BUILD), and Biotech Certificate Programs. She also served as thesis committee member for students in the MARC U*STAR program where she was the Thesis Chair for one these students. 
In the last 6 months, three of Dr. Fraser's previous undergraduate students, Emily Melzer (PhD, U Mass Amherst, July 2021), Kelly Radecki (PhD, UC Riverside, September 2021), and Ernesto Leon (PhD, University of North Carolina, Chapel Hill) have defended their PhD dissertations.     -Submitted by Dessie Underwood
Image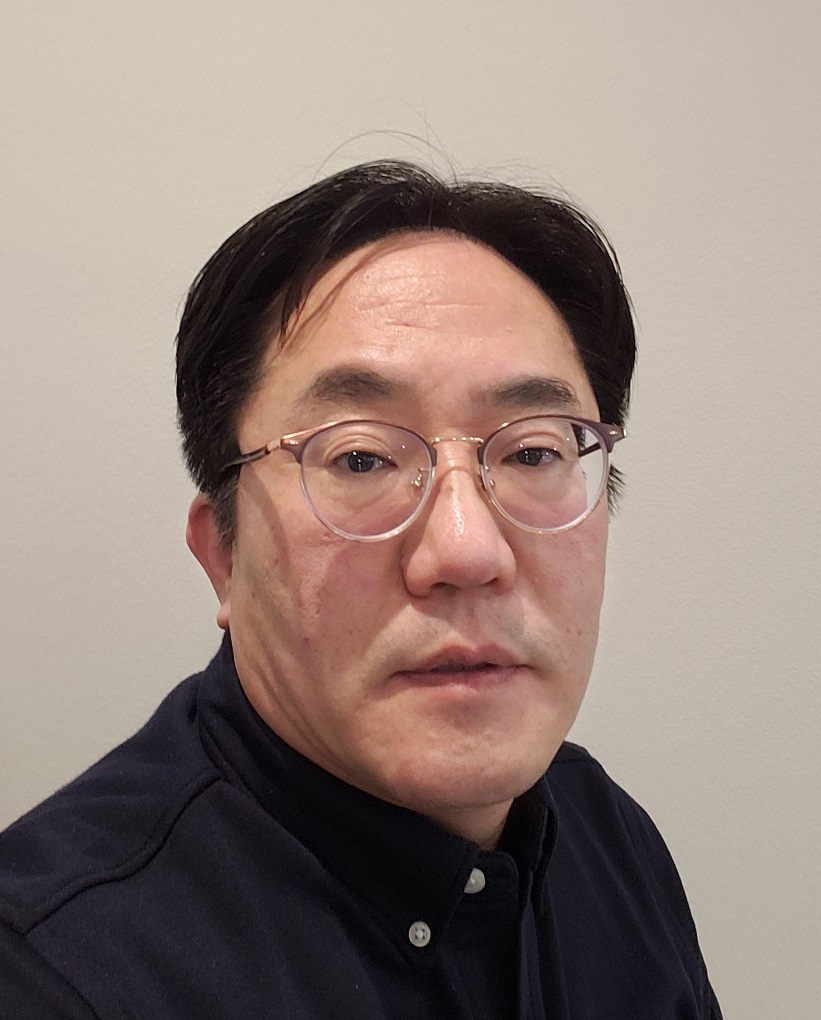 Dr. Young-Seok Shon, Chemistry and Biochemistry
Dr. Young-Seok Shon has been exploring new ways of synthesizing nanomaterials and understanding their catalytic properties for potential applications in organic and environmental catalysis and biotherapy. The main objective of these research activities is to provide undergraduate and M.S. graduate students with unique and exciting research opportunities in areas of nanoscience and biotechnology. The ultimate goal is to increase the students' interest in advanced or graduate studies and have them pursue careers in a material related research profession and/or teaching profession.
It has been his philosophy as a mentor to foster success for every student and assist them reaching their potentials. He has provided students many opportunities to successfully begin or re-invigorate their careers as future scientists who can contribute to scientific communities and our society. He has implemented a systematic system to improve student learning by 1) aligning expectations and properly assessing students' understanding, 2) helping to develop research development plans, 3) frequently reviewing the research progress to re-evaluating students' learning, 4) adjusting the expectation levels or promoting students' independency.
He has provided learning and training opportunities for 28 graduate and 81 undergraduate students since he joined CSULB in Fall 2006. Among these students, 15 graduate students (M.S.) have had 34 authorships in 28 papers and 21 undergraduate students have had 29 authorships in 22 papers. Many of his students chose to continue their career as scientists and joined advanced graduate programs for Ph.D. (16 students), M.S. (7 students), and Pharm.D. degrees (9 students).
Dr. Shon has served as a principal investigator for Keck Energy Materials Research and Education Program (KEMP), two NIH-SCORE grants, one NSF-RUI grant (current), and one ACS-PRF grant to support the research activities of students. He has also provided scholar mentorships in the BUILD, LSAMP, HSI-STEM, UROP, LEAP, and BRIDGES TO THE BACCALAUREATE Programs.    -Submitted by Dr. Lijuan Li
Image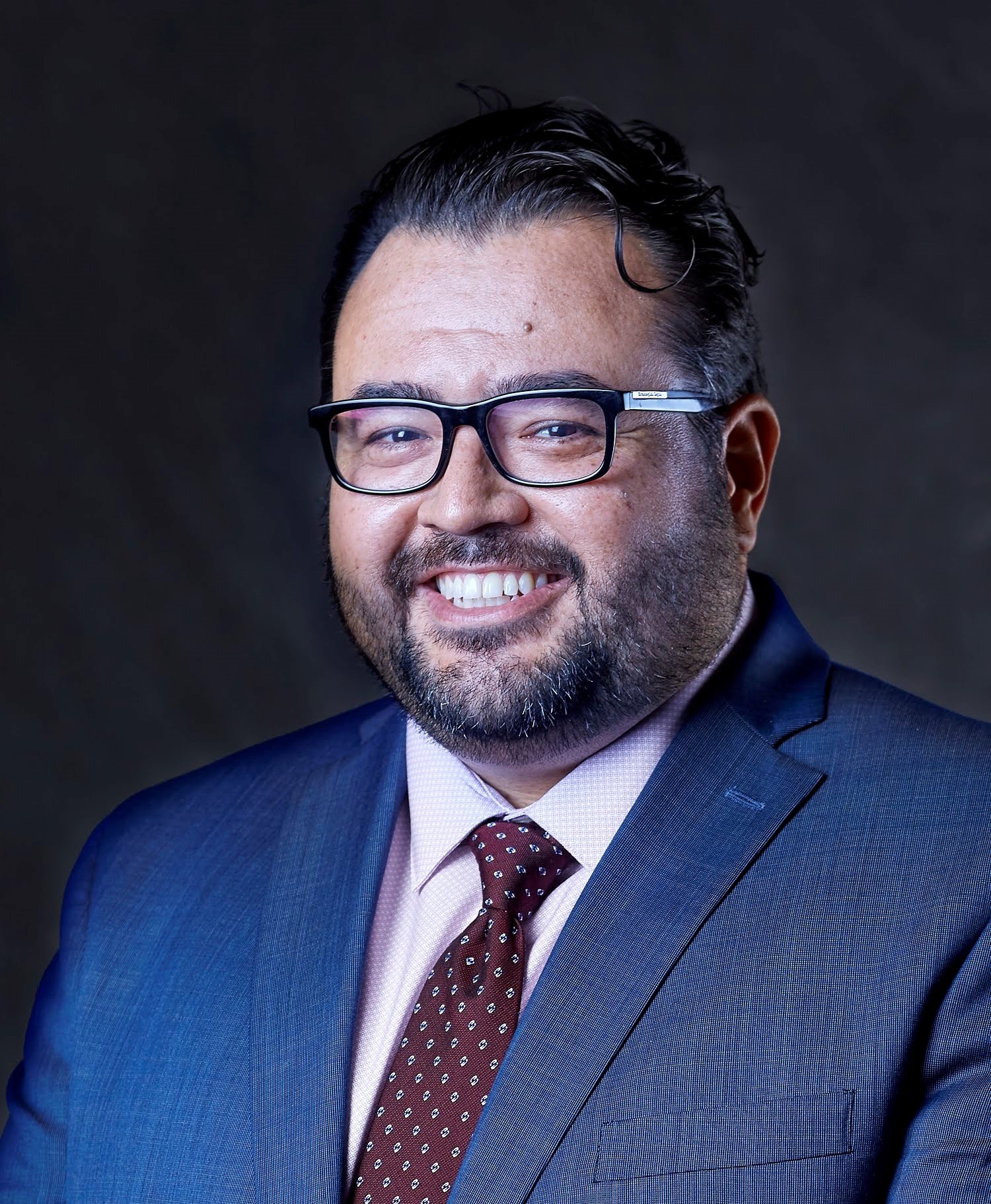 Dr. Arturo Zavala, Psychology
Dr. Arturo Zavala has modelled excellence in mentoring by providing intensive hands-on experience in laboratory methods and protocols to both undergraduate and graduate research assistants interested in Behavioral Neuroscience.  Since his arrival on campus in 2008, Dr. Zavala's has had 26 undergraduate research students go on to pursue graduate study.  Given the complexity of his area of expertise, Dr. Zavala's research mentoring is incredibly time consuming, and his research assistants often work with him for multiple years developing research knowledge and skills that undergraduates at other universities simply cannot match.
Dr. Zavala has worked tirelessly to institutionalize research mentoring at CSULB through his support of the NIH-sponsored BUilding Infrastructure Leading to Diversity (BUILD) program. Serving first as the program's Co-Director of the Institutional Core, and later as Co-Director of the Research Enrichment core, Dr. Zavala helped establish an enduring mechanism for our diverse undergraduate students to explore health-related research careers through participation in an intensive research training opportunity.
Along with Drs. Laura Kingsford and Laura Henriques, Dr. Zavala has also innovated mentoring at CSULB through the creation of the Pre-Professor Program (PREPP). PREPP provides the opportunity for advanced doctoral and post-doctoral students to receive mentoring from CSULB faculty regarding life as a faculty member in the CSU, emphasizing commitment to our diverse student body through RSCA, teaching, and service. Over the long term, this program is intended to help diversify tenure-line faculty at The Beach.  In its first three years, this mentoring program was such a success that it is now being expanded to other CSU campuses.    -Submitted by Dave Whitney
Image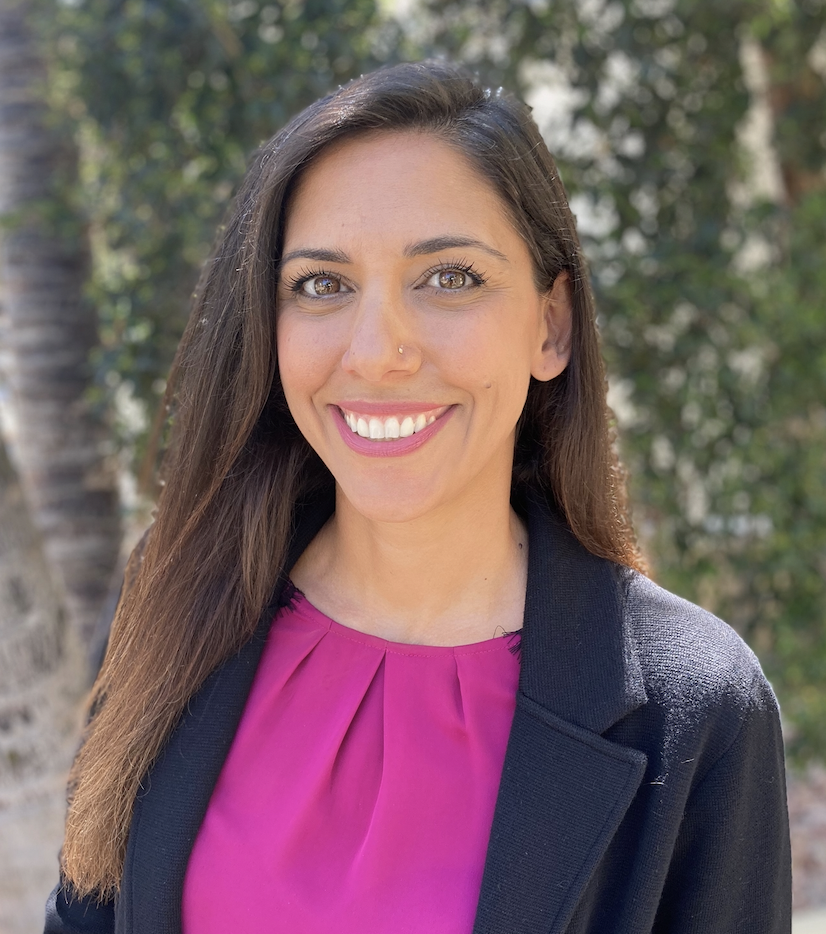 Dr. Sabrina Alimahomed-Wilson, Sociology
Dr. Sabrina Alimahomed-Wilson is an Associate Professor of Sociology at California State University, Long Beach. She is currently a Faculty Equity Advocate in the College of Liberal Arts. She is an Affiliate Faculty at the Center for Security, Race, and Rights at Rutgers Law School. She also is an Honorary Research Fellow at University College London's Centre for the Study of Education in Muslim Contexts. She has published her research in various journals including Gender and Society, Critical Sociology, Race and Class, and Women, Gender, and Families of Color on the topics of gendered Islamophobia and state violence, racialized surveillance and counterterrorism, and capitalism and the privatization of the domestic War on Terror.
She is Affiliate Faculty at the Center for Security, Race, and Rights at Rutgers Law School. She previously served as an Honorary Research Fellow at University College London's Centre for the Study of Education in Muslim Contexts and as a Research Fellow in the Civil Rights Division at the Council of American Islamic Relations (CAIR-LA). She has received funding from the American Association for the University Women, Association for the Sociology of Religion, American Sociological Association, Society for the Study of Social Problems, and Sociologists for Women in Society. She has served on the National Minority Fellowship Program Advisory Board for the American Sociological Association, President's Commission on the Status of Women, and as the campus CSU Long Beach Chair for the California Faculty Association's Racial and Social Justice Council. In addition to all of this, since the pandemic she has served as the Co-Chair of Parents & Caregivers United, Co-Chair of the COVID Equity Task Force for Faculty Evaluations, Co-Facilitator of the CLA Parenting Learning Community, and Co-Facilitator of the Feminist Writing and Research Group in the CLA.
She organizes with grassroots community organizations that are working towards the abolition of the War on Terror while attending to the intersections of state violence and gender-based violence. As a researcher and member of the Partnership to End Gendered Islamophobia and Muslim Abolitionist Futures, she co-constructed a digital community-based "War on Terror Resistance" Archive.    -Submitted by Emily Berquist
Image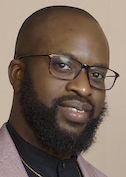 Dr. Kagba Suaray, Mathematics and Statistics
Dr. Kagba Suaray has long been a leader in the Department of Mathematics and Statistics and a champion of Equity, Diversity and Inclusion, establishing informal networks of Black students and assembling resources (money, space, volunteered faculty time) to support them. For many, this has made the difference in navigating courses, finishing their degrees, staying for graduate school, and pursuing STEM careers.
In Summer 2020, Kagba and colleagues formed the Hesabu Circle (Kiswahili for "mathematics"), an extraordinary collective of Black scholars ranging from fourth graders through college students, academics, and STEM professionals.  Mathematical events encouraged and excited children with topics such as Hope and Healing for Black Girls in STEM, and Fractal Motifs in African Culture. This also built a community of local college students to support each other, take pride in their backgrounds, and nurture the next generation of scholars.
In June 2021, Kagba received a SUMMA Grant from the Mathematical Association of America to support Hesabu. They now offer year-round tutoring and mentoring to both mathematics/statistics majors and GE students, with fun projects connecting mathematics to Black cultural heritage and real-world challenges. They organized a summer mentoring network for girls and young women, connecting them directly to nationally recognized mathematicians and educators, and discovering rich expressions of mathematics in Pan-African culture. Students learned about Egyptian multiplication, the Ishango Bone, the mathematics of music production, probability linked to their African ancestry, origami and more. The inaugural class of "Math-Is-Me-ticians" celebrated with John Urschel, the NFL star turned Ph.D. mathematician at MIT and Princeton.
Kagba's work has been featured in the prestigious Notices of the American Mathematical Society. It is already changing lives and getting countless young students excited about school and math. It promises to diversify our student body at The Beach and, eventually, the higher reaches of academia and STEM.     -Submitted Dr. Will Murray
Image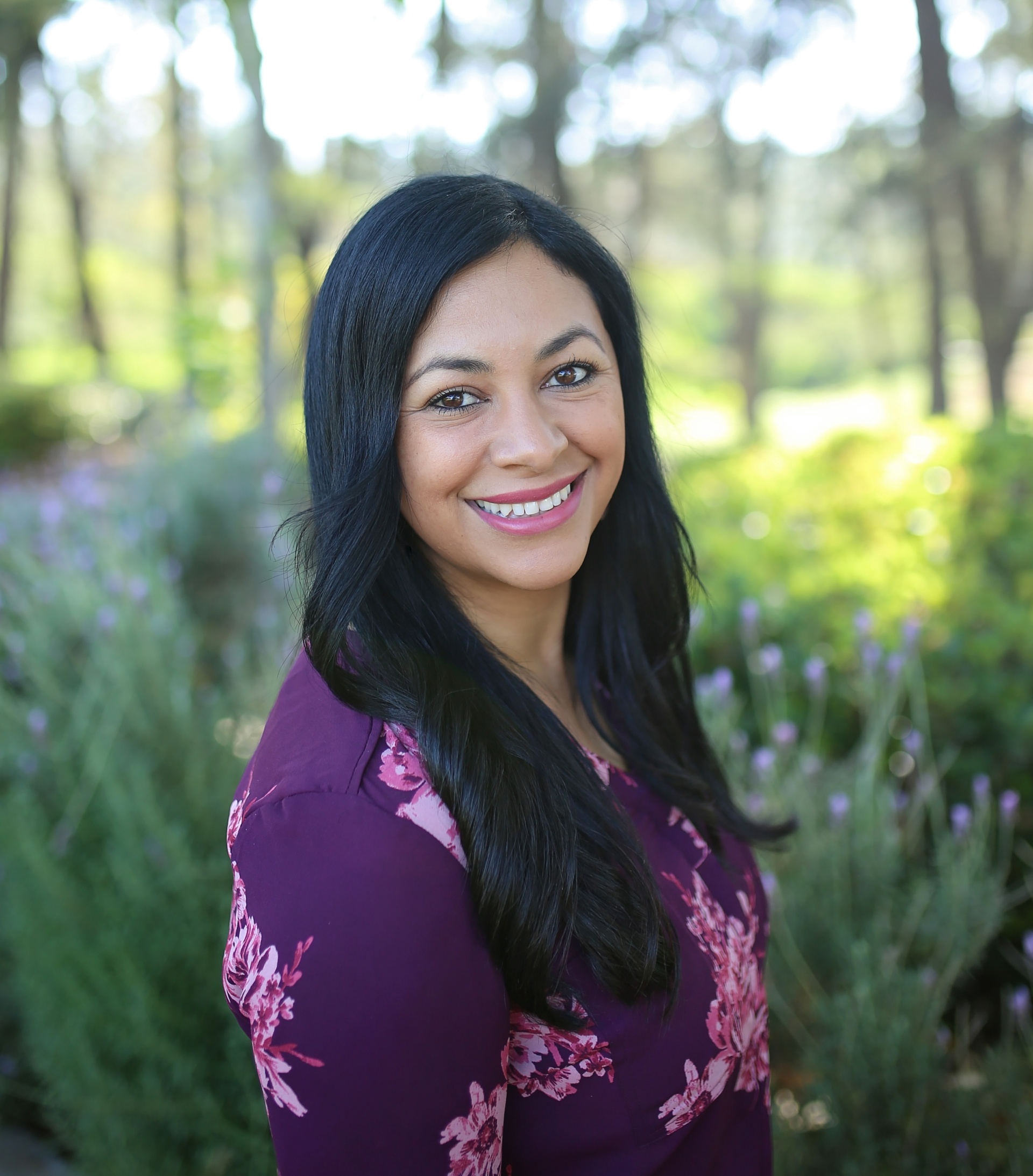 Dr. Melawhy Garcia, Health Science
Dr. Melawhy Garcia is an incomparable colleague who has truly come 'full-circle' at The Beach. Having first joined the Beach Family in 2005 as an undergraduate student, Dr. Garcia embodies the success we wish for our students.
Although her doctoral and post-doctoral studies led her elsewhere, Garcia never waned in her dedication and active engagement with CSULB, The Center for Latino Community Health, Evaluation and Leadership Training [The Center] and Beach students.  In 2018, she chose to return to The Beach as an Assistant Professor in the Department of Health Science.
Garcia's excellence in teaching, research and service has helped enhance the environment for students and colleagues alike. She is a skilled instructor who integrates her research into lessons as a means of enriching the learning experience. Her research, which addresses pressing health issues within Latinx communities, has been supported by multiple grants totaling over $1 million, and her findings have been disseminated widely to promote health equity. Moreover, she has served impactful roles on many time-intensive committees at the Department, College, and University-levels.
She has experienced much success and provided invaluable service while simultaneously serving as the Director of The Center. Thus, it is not surprising that Garcia has been referred to by students and colleagues alike as "mentor", "supportive", and "stellar."    -Submitted by Niloofar Bavarian
Image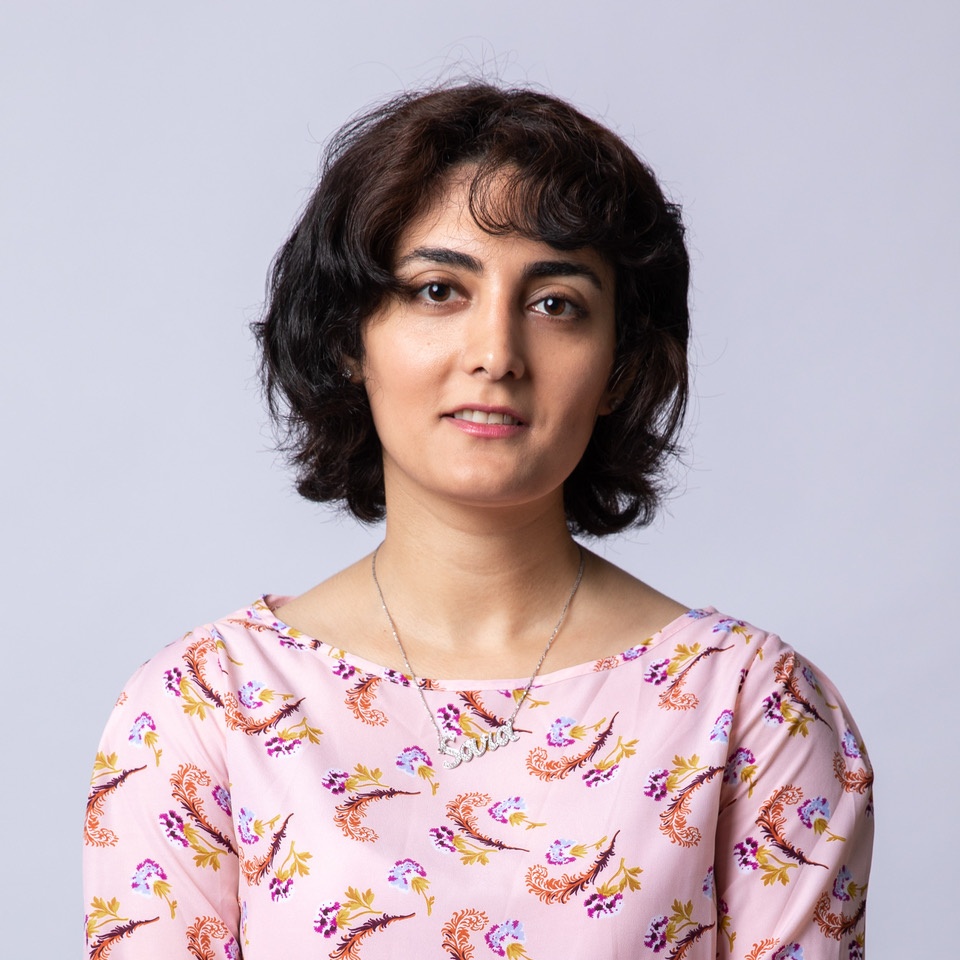 Dr. Sara Moghtadernejad, Chemical Engineering
Dr. Sara Moghtadernejad has excelled in teaching, research, and professional and community service since her joining the Department of Chemical Engineering in 2018. She established the Multiphase Flow Lab (MFL) at The Beach and has directly mentored over fifty students through research mentorships. Since 2020, she has served as the faculty advisor of the Chem-E-Car Team and CSULB AIChE Chapter. Dr. Moghtadernejad has been very successful in securing both internal and external grants to focus her research on areas including additive manufacturing, powder technology, and multiphase flow.
Since joining CSULB in Fall of 2018, Dr. Moghtadernejad's work has led to ten peer-reviewed articles in prestigious journals, and numerous conference papers/presentations in regional, national, and international technical conferences. She has received over $2.5 million in grants from multiple agencies, such as Department of Defense, National Science Foundation, and industry. In addition to her great work in teaching and research, Dr. Moghtadernejad has been a key member in multiple committees at different levels to promote the persistence and success of members in the College of Engineering. Her excellence in teaching, research, and professional and community service has brought positive attention to Cal State Long Beach, which makes her an exemplary recipient of the Early Academic Career Excellence award.    -Submitted by Dr. Roger Lo
Image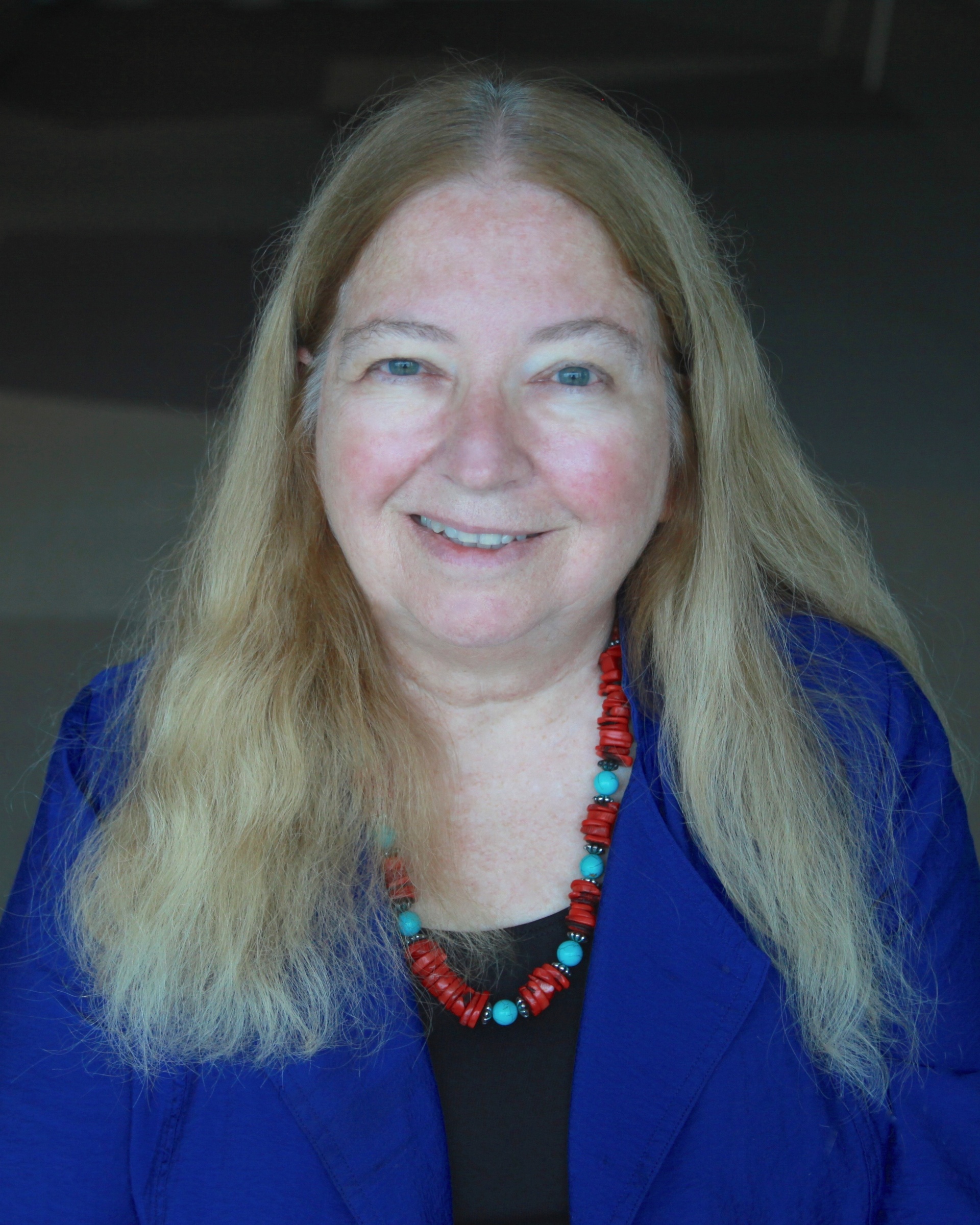 Dr. Margaret Merryfield, Chemistry and Biochemistry
This year's Legacy Lecturer, Dr. Margaret (Margy) Merryfield, brings a unique perspective based on her 38-year career in the CSU as a faculty member and administrator.
As a faculty member in Chemistry and Biochemistry, she built a distinguished record of service that included multiple influential task forces, leadership of a major revision of the general education policy, six years of service as the GE Implementation Coordinator, principal investigator and program director for the HHMI Honors in Biological Sciences Program, and two years as chair of the Academic Senate.
After serving for a year as Acting Associate Vice President for Academic Personnel, she moved to the CSU Office of the Chancellor in 2007, where she was Senior Director and then Assistant Vice Chancellor for Academic Human Resources. There, she served as the system expert on all aspects of faculty employment and worked closely with all 23 campuses in support of the CSU's faculty. Her responsibilities ranged from participating in collective bargaining to research and analysis on various aspects of faculty employment to providing professional development for department chairs.

In 2019, Dr. Merryfield retired and returned to CSULB's faculty as a participant in FERP. Currently she is serving as Faculty Equity Advocate for CNSM, where she brings knowledge acquired from leading system-wide efforts to recruit and retain diverse faculty. She has also recently returned to the classroom for the first time since 2006, where she is learning again about the joys (and challenges) of teaching. These varied experiences make her the ideal candidate to give the Legacy Lecture.    -Submitted by Lijuan Li
Image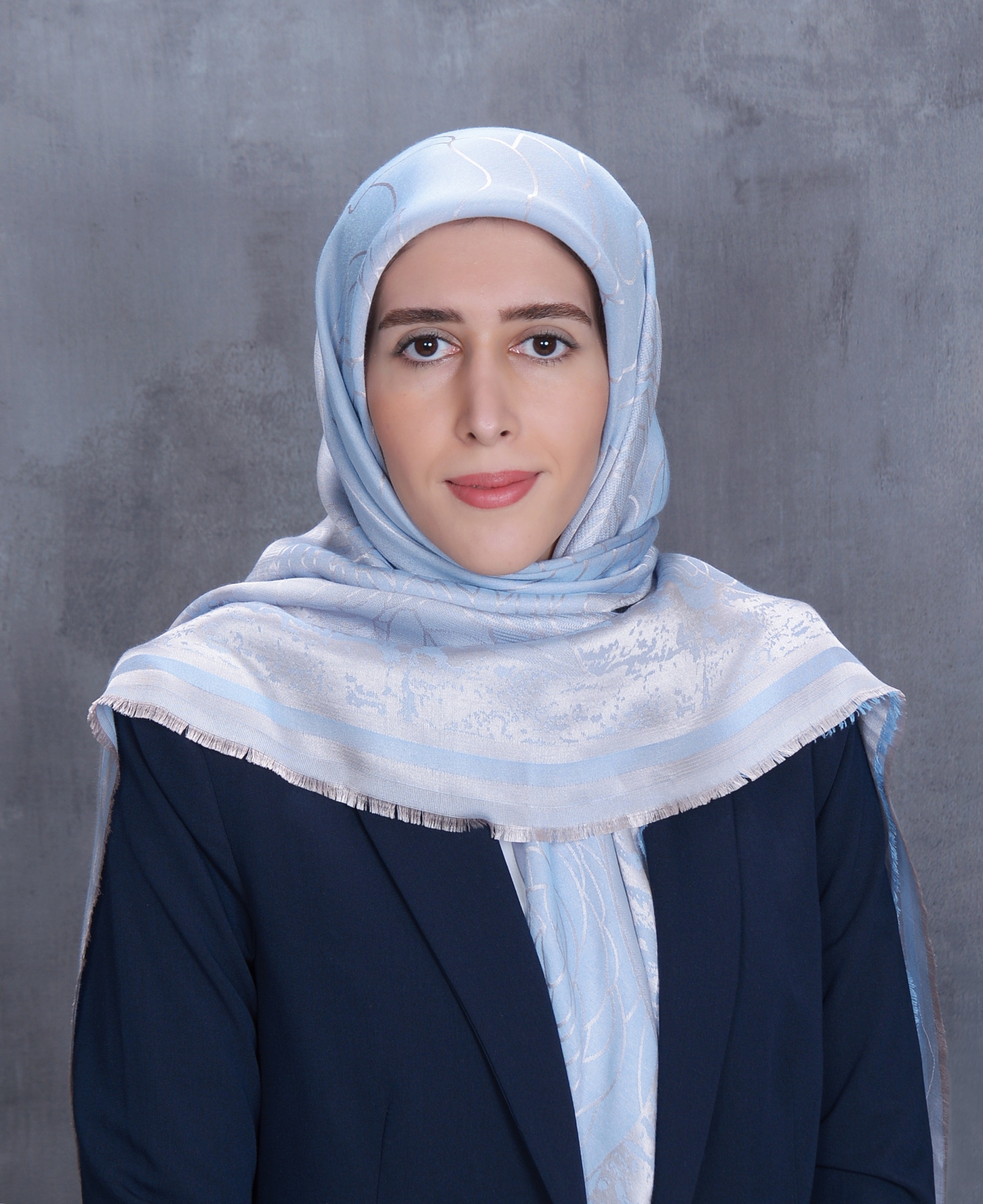 Zahrasadat Golestanha, Design
Zahrasadat Golestanha's graduate research and high-fidelity prototype, "Immersive AR Landmark-based Campus Wayfinding Solution with Focus on People with Navigation Difficulties," uses an innovative combination of augmented reality and motivational strategies to engage students, staff, and visitors to a pleasurable, accessible, and convenient campus wayfinding experience.
Her research is both insightful and groundbreaking in several important ways. Golestanha wanted to combine her expertise in the disciplines of architecture and user experience (UX) design to address the needs of accessibility for Dyslexics while enhancing the overall user experience in navigating the built environment of campus for all constituents. To do this, Golestanha designed qualitative research strategies and conducted primary data research with experts from autonomous vehicle navigation, computer programming, and accessibility experts in dyslexia. Her research included qualitative data collection and coding, product research, and content analysis of existing products in the domains of mapping and navigation.
Golestanha's final real-time, interactive navigation and mapping system prototype, BeachLead, enables users to navigate the campus environment safely, efficiently, and independently with strategies that work for everyone, including persons who do not use typical navigation strategies or have typical map reading skills. By using the common augmented reality game framework, Pokémon Go, BeachLead is familiar to college students and fun. Using this novel application of a known game paradigm, Golestanha was able to create a unique system of independently locating and walking to destinations on campus that does not rely on typical spatial skills. While this may seem insignificant, navigating spatial environments is a daunting and potentially dangerous situation for people who cannot do this safely and independently with traditional wayfinding systems. 
Golestanha's work is also significant in the areas of diversity, equity, and inclusion in UX research and has direct implications for addressing issues of implicit bias and social justice for neurodiversity. -Submitted by Debra Satterfield
Image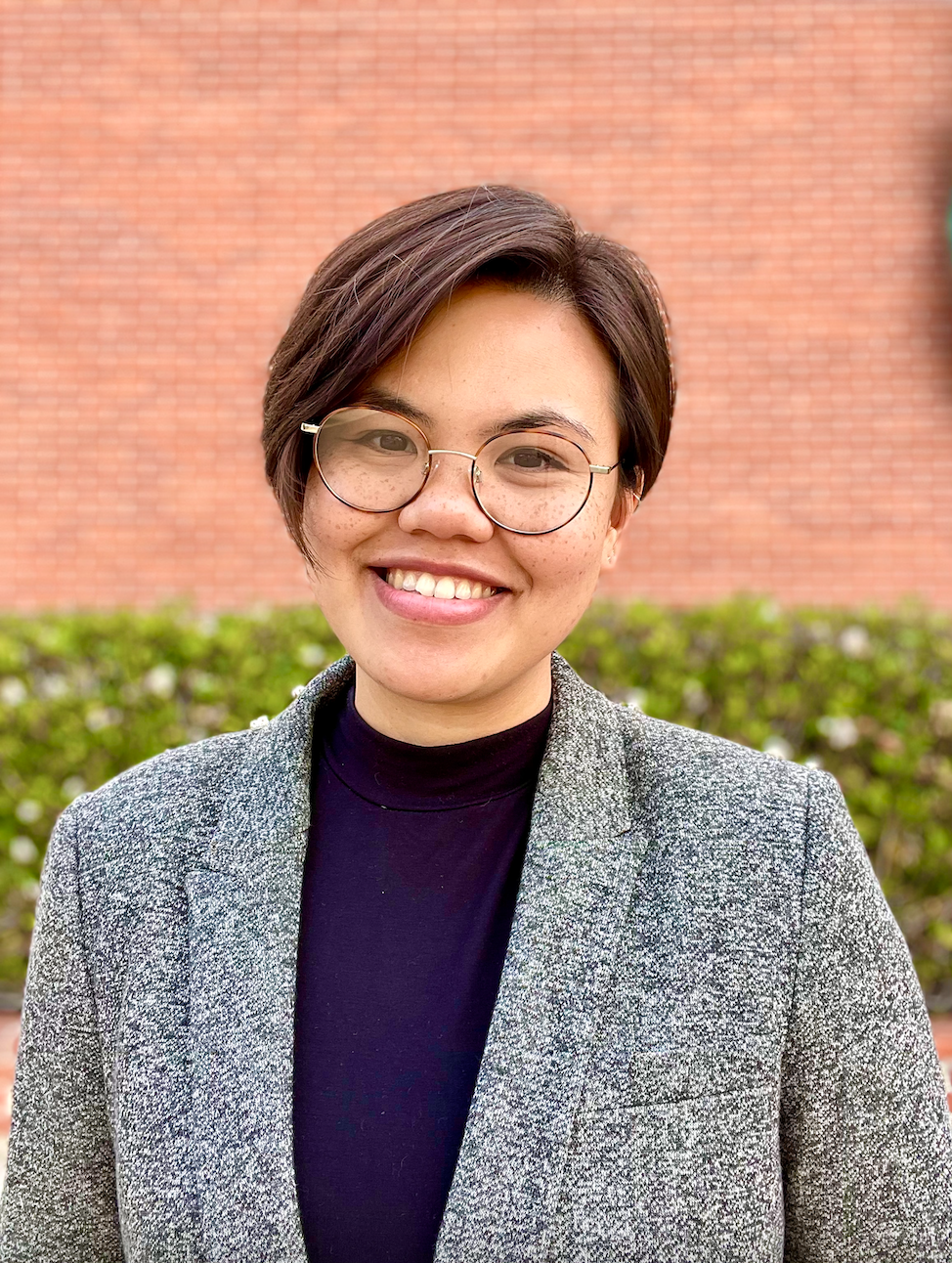 Grace Ocular, Dual Langauage Development
Grace Ocular graduated in Winter 2022 with a Master's degree in Dual Language Development from CSULB's College of Education, having completed her Master's thesis, under the direction of Drs. Betina Hsieh and Huong Tran Nguyen, on translanguaging practices during informal science learning in multilingual families.
Throughout her undergraduate and graduate school career at CSULB, Grace has co-authored 4 articles in peer-reviewed journals, a first-authored paper under review, and 21 conference presentations (on 10 of which she was a co-presenter), under the mentorship of Dr. Kimberly Kelly (Department of Human Development, CLA).
Grace has been an integral part in Child Language Interactions and Memory lab serving as a research assistant and lab coordinator, contributing to multiple studies including a multi-year project on parent-child interactions in informal science learning environments (the Aquarium Literacies Project), and co-supervising undergraduate research assistants. Grace has received multiple awards for her research including a Sally Casanova PreDoctoral Scholarship, a Graduate Research Fellowship, and Outstanding Graduate in Human Development.
Her record of collaborative and independent research activity, as well as her research productivity, demonstrates both her accomplishments and her promise in research, scholarly and creative activities. In summer 2022, Grace will move to Chicago to pursue a PhD in Developmental Psychology at Loyola University under Dr. Catherine Haden.    -Submitted by Betina Hsieh and Kim Kelly
Image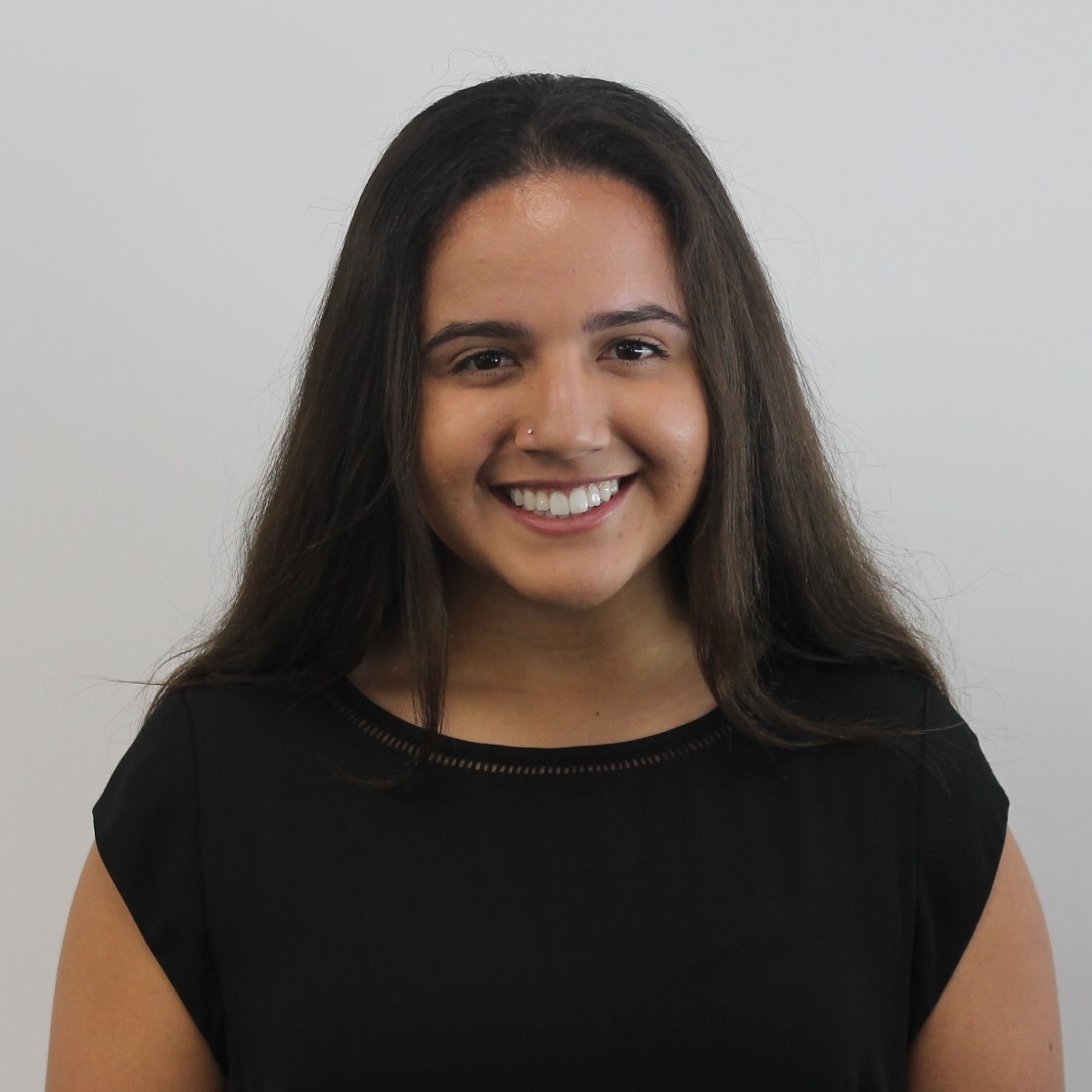 Tyler Nelson, Psychology
Tyler Nelson is an undergraduate majoring in Psychology and a Scholar within the BUillding Infrastructure Leading to Diversity (BUILD) program funded by NIH, which provides undergraduate training opportunities to prepare them to excel in doctoral programs.
Over the past two years, Tyler has worked in the lab of Professor Arturo Zavala from the Department of Psychology on a project that examines the role of sex and age in ethanol reward. Her project revealed that sex differences in ethanol preference emerge in adolescence.
Tyler worked tirelessly on this project and exhibited a genuine curiosity and love of science–she immersed herself in literature, collaborated with teammates to collect and analyze the data, and prepared poster presentations. Indeed, Tyler has presented her work at the Society for Neuroscience(SFN), American Psychological Association (APA), National Hispanic Science Network (NHSN), and Annual Biomedical Research Conference for Minority Students (ABRCMS). She is a talented presenter because she is clear, concise, and demonstrates a sound understanding of experimental design and her project's background, rationale, and implications.
Tyler has won numerous presentation awards, such as the National Award of Excellence for Best Poster by a Basic Sciences Young Investigator from the NHSN and a Presentation Award from ABRCMS. She has also received a Trainee Professional Development Award from SFN and has been recognized as a Pipeline Scholar from The Society of Behavioral Neuroscience and Comparative Psychology: Division 6 from APA.
Tyler is graduating this year and was recently awarded the College of Liberal Arts 2022 Outstanding Baccalaureate Award and Most Outstanding Senior in the Department of Psychology. She will be continuing her academic career at Yale University as part of the Interdepartmental Neuroscience Program (INP), where she has received full funding to earn a Ph.D. in Neuroscience.    -Submitted by Artuto Zavala
Image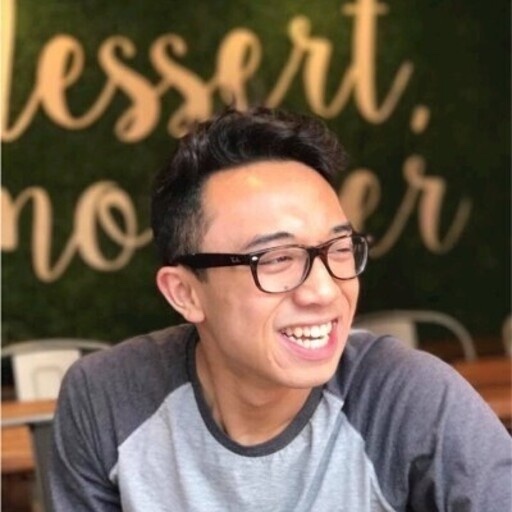 Nathaniel Pereira, Design
Nathaniel Pereira has a solid record of academic excellence as a creative designer, researcher, and scholar. He is on the President's and Dean's list, participates in numerous clubs including the Filipino and Korean Student Organizations, and completed the UCLA Kaiser Certificate program with hospital and medical rotations.
Nathaniel's honors thesis, "Implicit Biases in UX Research Methods," an IRB-approved, mixed method survey and interview studying the physical, cognitive, and cultural barriers to participation in UX research methods and processes, addresses the inherent barriers to inclusion in quantitative and qualitative data collection tools commonly used in industry for research to develop websites, mobile apps, consumer products, and to build public environments such as medical facilities, schools, malls, and parks.
In addition, Nathaniel's research contributes to foundational knowledge on authentic inclusion in UX research as it applies to the needs and interests of persons with differing abilities regarding the accessibility and affirming nature of these quality of daily living research tools.
His work on the implicit bias present in UX has tremendous implications for diversity, equity, and inclusion in user research and design at all levels. While still an undergraduate student, Nathaniel's work has been accepted for presentation and publication in two juried research forums, the Human-Side of Service Engineering (HSSE) panel of the Applied Human Factors and Ergonomics (AHFE) Conference 2022 and the Western Regional Honors Council (WRHC) Conference 2022.
Nathaniel seeks to work in user experience design with an emphasis on diversity, equity, and inclusion as it applies to social justice in the design of daily living products and services for all people. Nathaniel is a first-generation college student who has supported himself through college by balancing a job, internships in UX, and academic scholarships.    -Submitted by Debra Satterfield