Class of 2021 Spotlight: Sarah Larsen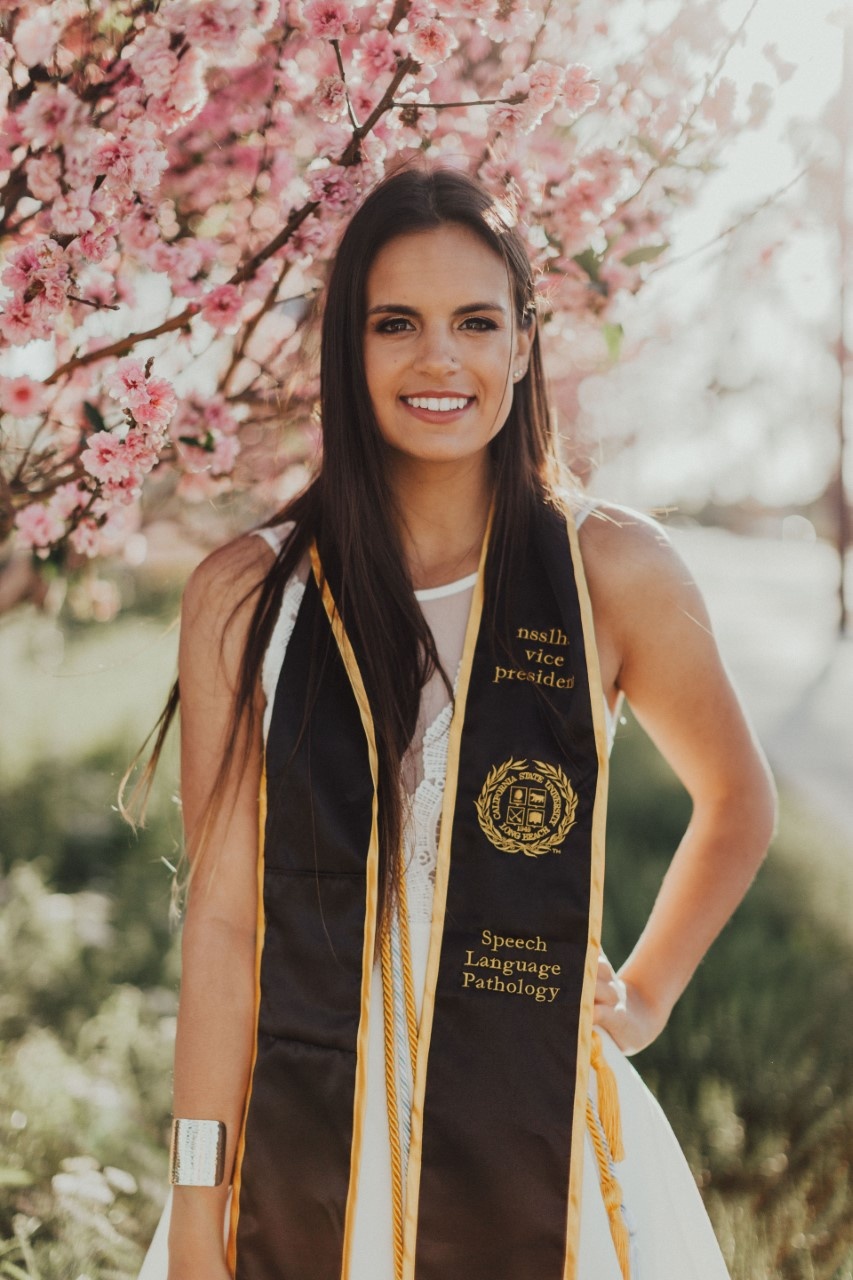 Sarah Larsen is a Speech-Language Pathology Master's candidate currently completing her internship at the Rancho Los Amigos National Rehabilitation Center. She helps individuals with disabilities break barriers, improves their quality of life, and provides a valuable service to communities. 
What extracurricular activities did you participate in during your time at CSULB? 
During my time in the grad program at CSULB, I managed to balance my grad classes in addition to extracurricular activities. I recently completed my medical externship at Rancho Los Amigos National Rehabilitation Center where I had the chance to work closely with a diverse group of patients after many of them suffered a stroke or traumatic brain injury. I also managed to work at a restaurant on the weekends to support myself financially while in school for the past 7 years. I have also worked as a graduate research assistant for my professor Dr. Hung for the last year and a half. I recently helped my professors Dr. Hung and Dr. Sun complete their new book publication. We have also worked on a research project that focuses on providing bilingual individuals with aphasia with augmentative and alternative communication devices that are both functional and culturally and linguistically appropriate. Furthermore, I have been able to volunteer with a wide range of individuals. At the beginning of the grad program, I was able to work with adult patients during group therapy sessions at Carson Stroke Center. I also volunteer as a high school and junior high leader at my church where I have the chance to mentor and encourage young girls as they go through life. My favorite way to spend my occasional free time involves visiting different coffee shops where I can enjoy a delicious cup of coffee and conversation with a friend. Thank God I love coffee because coffee has been my holy grail through grad school. I feel so blessed that I have been able to work with so many amazing people during my time in grad school. I have learned so many valuable lessons from my professors, classmates, and patients that I will take with me for the rest of my life. I love having mentors that have poured into me over the years and I hope to give back to other future students in the future.
How have you served your community during your time at CSULB and/or during the pandemic?   
Having the ability to communicate with others is a basic human right. Choosing a career path like speech-language pathology has allowed me the opportunity to give individuals a voice to express their basic wants and needs, as well as participate in the world around them. I love working with patients and their families to ensure they are going home to the safest and most functional environment possible.