Mary Jane Patterson Scholars
The Mary Jane Patterson Scholarship was established in 2019, as part of the Teachers for Urban Schools Project, to support post-baccalaureate students pursuing multiple, single, and education specialist credentials at CSULB who are interested in teaching in urban classrooms and working with students who have experienced educational and socio-economic disadvantages, including African American students. 
Meet the 2022-23 Mary Jane Patterson Scholars (Cohort 4)
Image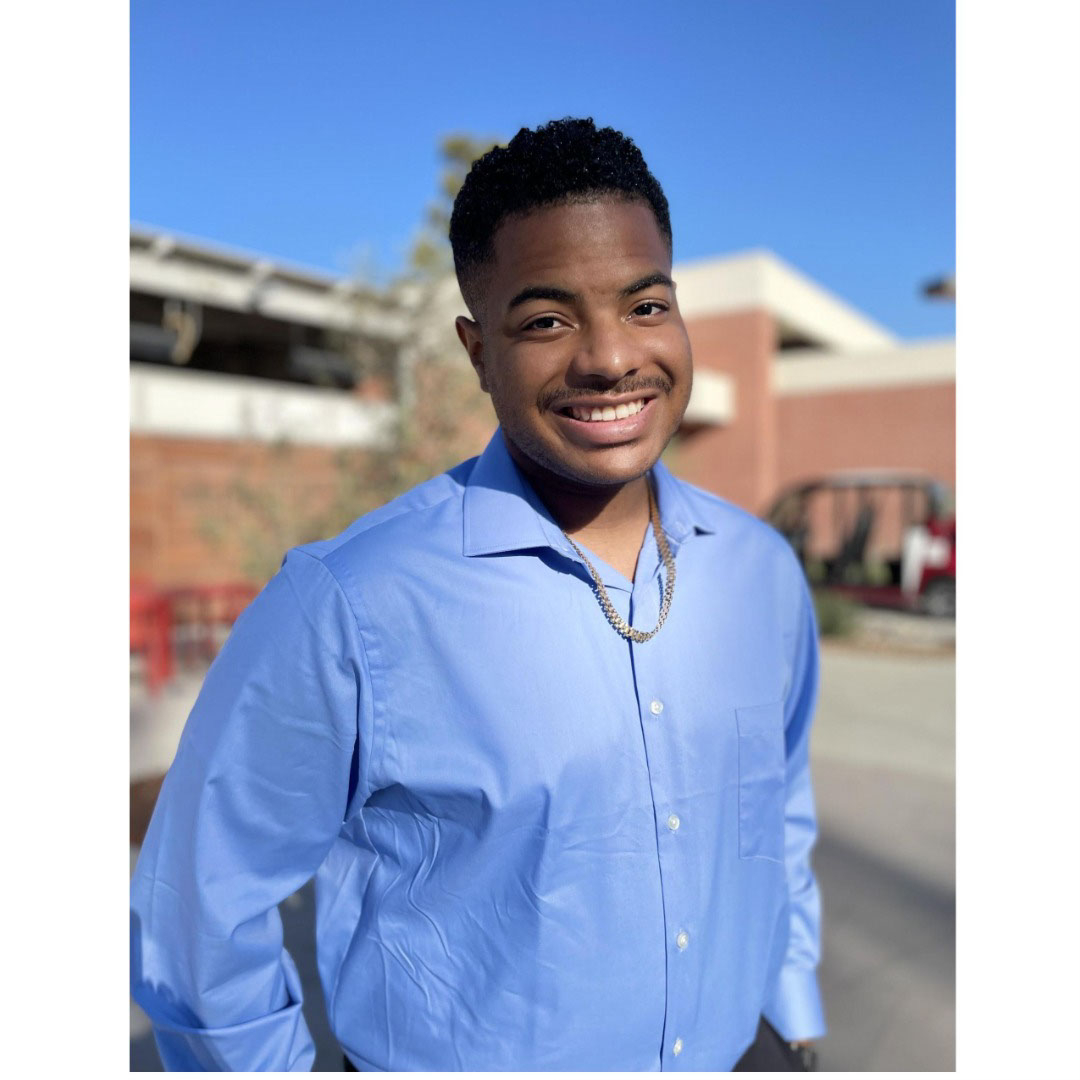 Aaron Carter
Liberal Studies ITEP
I am interested in becoming a teacher because I want to be the person children become motivated by and develop ambition for their careers. What uplifts me to become a teacher is realizing that teachers hold so much power because we can create and build people to impact our society positively. I am interested in teaching in a diverse urban school with students who have experienced educational and social-economic disadvantages because I was once a student in the same predicament.
Image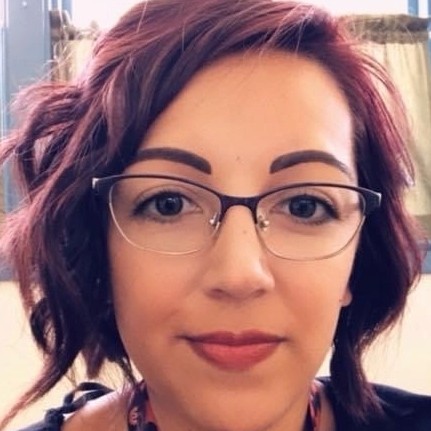 Sara Martinez Barajas
Urban Dual Credential Program
I started substitute teaching 6 years ago. Some of the thoughts and feelings of teachers of urban youth that I overheard in various teachers' lounges over the years were very disheartening to say the least. I decided to get my credentials so that the urban youth in my community could have someone who cared and believed in them. It has always been my goal to be where I am needed the most and I couldn't decide if that meant in the general education arena or special education. The Urban Dual Credential Program at Cal State Long Beach has fulfilled all my needs and helped me to find where I belong.
Image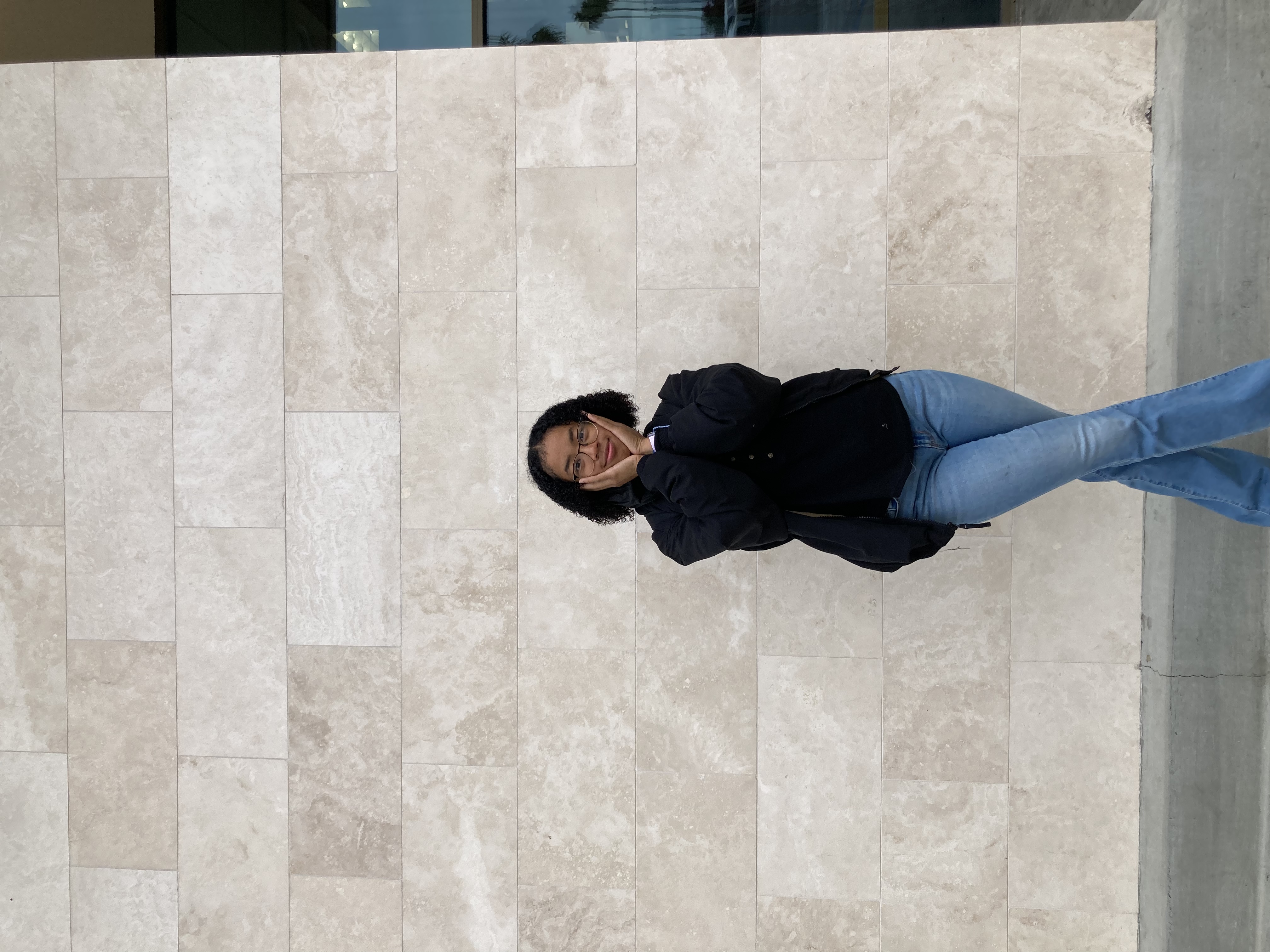 Chanel Lee
CDFS Child Dev Family Stds BA
I want to show representation for the youth because it will inspire them to know that they can also be an educator also. Becoming a teacher is such an important role because we are the ones that are inspiring the next generation and are creating a safe environment for the students. I am highly interested into working in diverse urban schools because I want to let children know that there's light at the end of the tunnel. Building a strong connection with the children allows me to hear them express their motives about their socioeconomic disadvantages of what they go through in education. And as a teacher I want to do everything I can to help the students pursue their achievements. 
Meet the 2021-22 Mary Jane Patterson Scholars (Cohort 3)
Image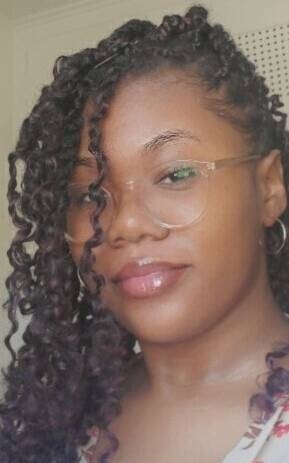 Arnai 'Zia Call
Liberal Studies BA
I am Arnai 'Zia Call and I am honored to be a Mary Jane Patterson Scholar. I am currently an undergraduate student at CSULB majoring in Liberal Studies and minoring in Finance. This semester, I am applying for the ITEP Urban Dual Credential Program (UDCP) where I will receive both the Multiple Subject and Education Specialist credentials upon graduating. I picked the UDCP pathway my freshman year before applying to the program because I knew it was perfect for me, as I have always wanted to make a difference in this world. Teaching is the way for me to make that difference. I want to help students with disabilities grow and overcome any obstacles they may face. I want to give students the same opportunities as my teacher gave me with my own learning disabilities. I want my students to feel seen, heard, and supported in a positive learning environment. I am grateful that the Mary Jane Patterson scholarship allows me to continue my education and path to becoming a classroom teacher. 
Image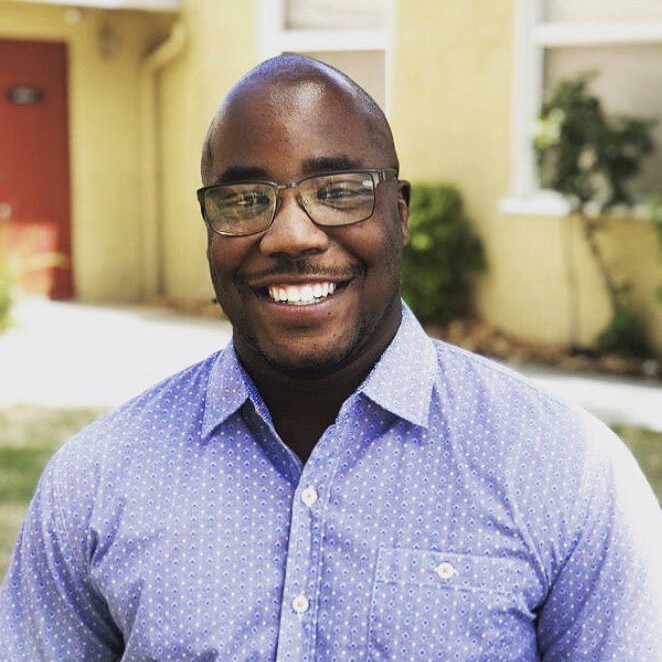 Darian King
Liberal Studies BA
My name is Darian King. For many years I've been involved with youth and that inspired me to a teach. I want to become a teacher because I want to provide an opportunity to inspire and be a positive role model to the youth. I want to be a Special Education teacher because I want to show kids with disabilities that they also matter to this world. What inspired me to become a teacher was the countless years of youth ministry work that I was involved in and my job as a high school Track and Field coach. I have many volunteer hours in youth ministry and paid internships. I was also an AVID tutor for 2 years at a middle school in Norwalk. I am interested in high school Special Education, because those are the precious years before adulthood and I want to connect them with all opportunities to excel. One of the most important qualities for a teacher, in my opinion, is empathy for a student. Other great qualities are patience and discipline. A teacher must be willing to listen and be a guide for students. An educational quote that is motivating to me is as follows: "Knowledge is power. Information is liberating. Education is the premise of progress, in every society, in every family," quoted from Kofi Annan.
Image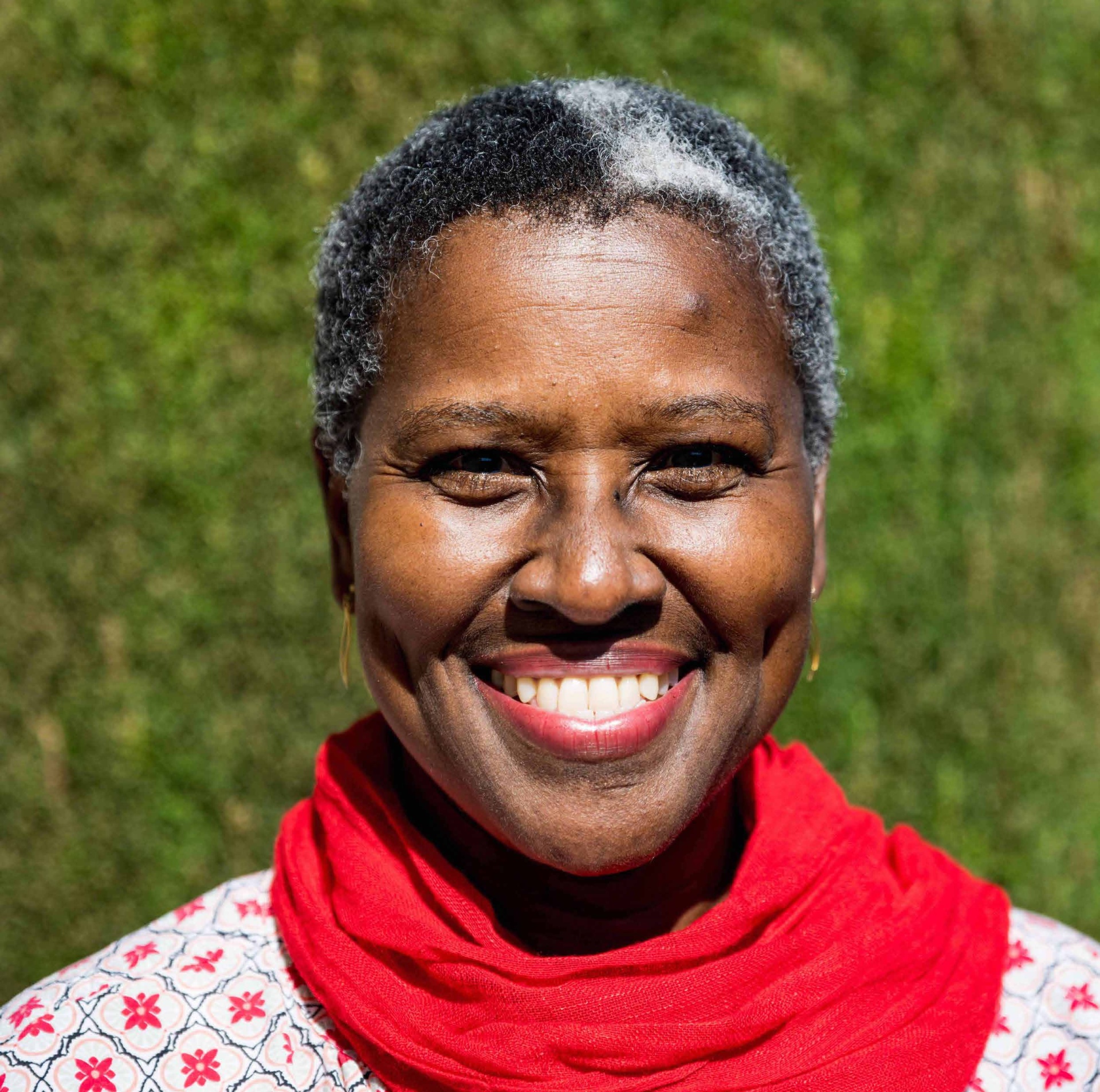 Gail Marie Rwakatare
Special Education Credential, Moderate Severe
I am Gail Marie Rwakatare and I am very happy to be a student at California State University, Long Beach. I am even more thrilled to be a Mary Jane Patterson Scholar. I am a graduate of Spelman College with a BA in Music (Voice) and a graduate of Scarritt Graduate School with a MC in Music (Choral Conducting). My music teaching, substitute teaching, and working as an Instructional Aide with students with moderate/severe disabilities experiences, in diverse urban school settings, gave me an insight into the struggles of students in diverse urban schools. I am currently pursuing an Educational Specialist teaching credential. I desire to teach students with moderate to severe disabilities. I am a person with a mission to take leadership as an educator, be committed to helping students receive a high-quality education, and instill in my students a desire for excellence, to do more than what they think they can or cannot do.  
Image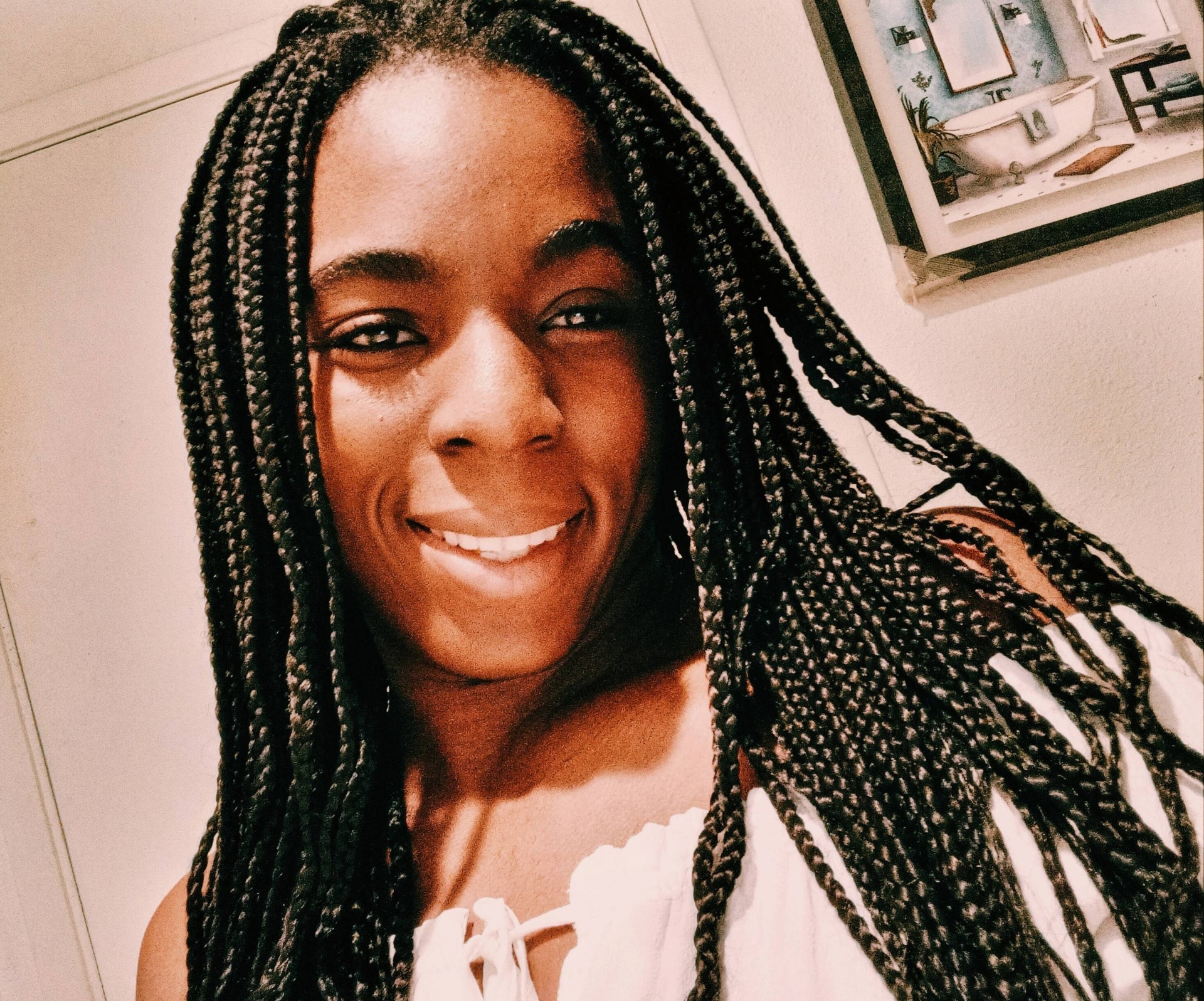 Victoria Ufondu
Liberal studies BA
My name is Victoria Ufondu and I am extremely honored to be a Mary Jane Patterson Scholar. I am currently an undergraduate liberal studies  major in hopes of getting into the credential program at CSULB to pursue my multiple subject credential. My parents are first generation immigrants from Nigeria. Some hobbies of mine include hiking, working out and traveling with friends and family. Growing up as a bilingual student, I was faced with challenges. I struggled with my English, and had a hard time understanding grammar and putting it on paper when it came to writing. Students who come from an ethnic background different from the mainstream culture need educators who understand them and are willing to go the extra mile to work with them. They need a teacher who will identify them for who they are and make them know that they are not just a number, but they have a purpose. This will motivate them to succeed. I look forward to continuing my education with the support from this program and to continue developing as a learner and future teacher.
Meet the 2020-21 Mary Jane Patterson Scholars (Cohort 2)
Image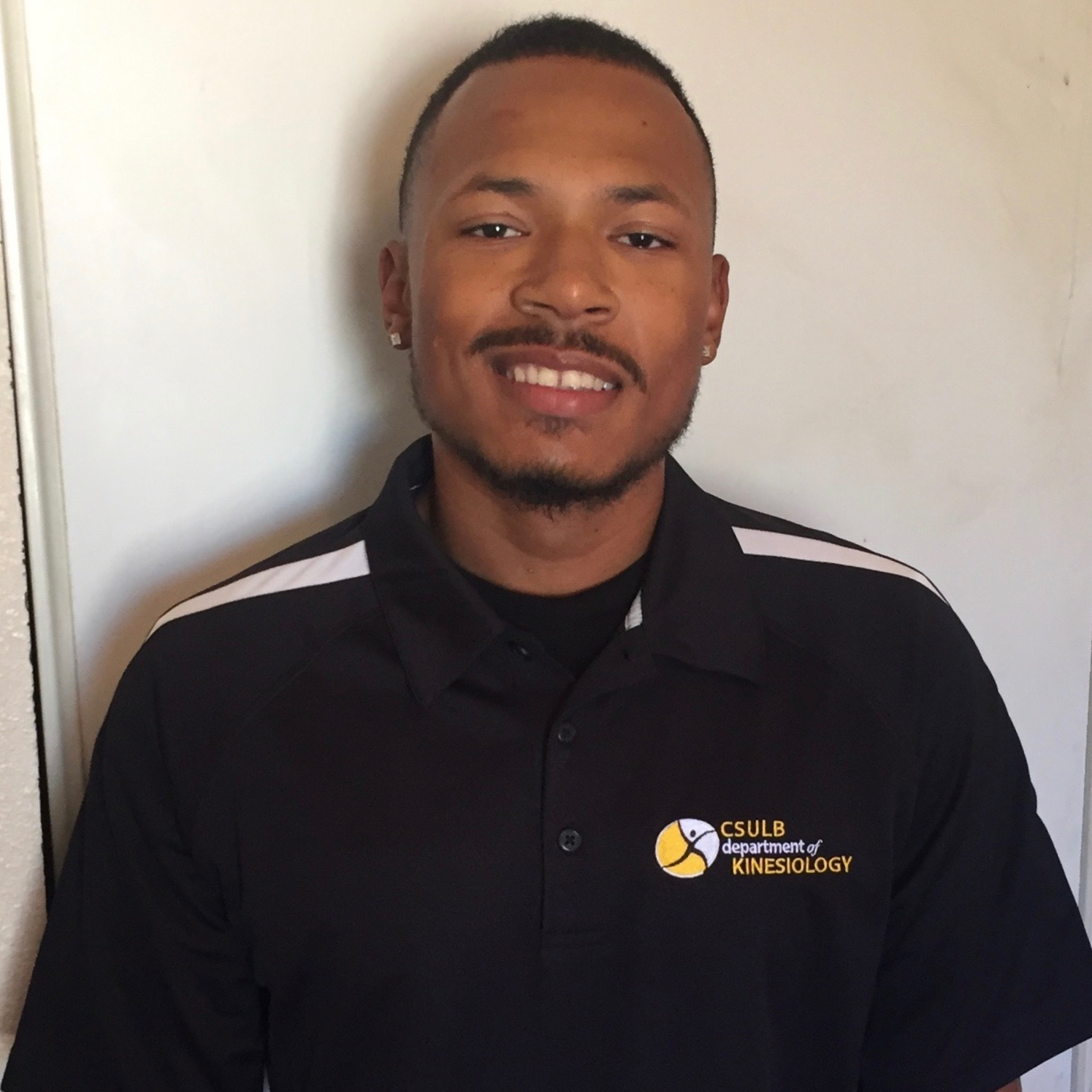 Markel Cooper
Single Subject Credential Physical Education
After living on the east side of Long Beach for 8 years, my family and I moved to Andy Street in North Long Beach during the Winter of 2002. At that time, the neighborhood was flooded with gang violence, drugs, and criminal activity. Although the hardships I endured were not ideal, it helped shape me into a man of resilience. Even with all the drama I witnessed early on, from brawls to shootouts, I always knew I wanted to be more than just another statistic. In Fall of 2017, as a first-generation college student, I graduated from Long Beach City College with honors and transferred to California State University, Long Beach.
From 2018 - 2020, I worked at Gant Kids' Club, a before/after school care program where I lead large groups of children in organized activities and specialty clubs. Additionally, I worked as a sports counselor at Camp Nugget and 49er Camp, which gave me extensive experience managing a wide range of students, including those challenged with learning disabilities. My experiences working with students in a diverse environment has been instrumental in my development as a versatile teacher and mentor. 
In Fall 2018, I was elected Vice President of the CSULB Physical Education Teacher Education Club. I also serve as an Advisory Board Member for a local non-profit, Andy Street Community Association (ASCA). My plan for the future is to utilize the leadership and communication skills I have acquired from these platforms to make a positive impact in the community.
In Spring 2019, I graduated magna cum laude from CSULB with a Bachelor of Science in Kinesiology. Shortly after, I was hired by Long Beach Unified School District as a Substitute Teacher. I plan to continue building professional experience as I work towards obtaining my teaching credential. After a few years of teaching, I also plan on going back to school to get my master's degree in business so that my brother and I can expand our own fitness and wellness program to empower the youth in underserved communities. Overall, my goal is to lead a program that teaches students more than just how to shoot a ball into a hoop, or how to hit a ball with a bat. Most importantly, I look forward to ensuring excellence and equity for all students by establishing a framework that educates the whole student, physically, socially and emotionally. 
It is an honor to represent the second cohort of Mary Jane Patterson Scholars as I continue my journey to become a teacher in urban schools.
Image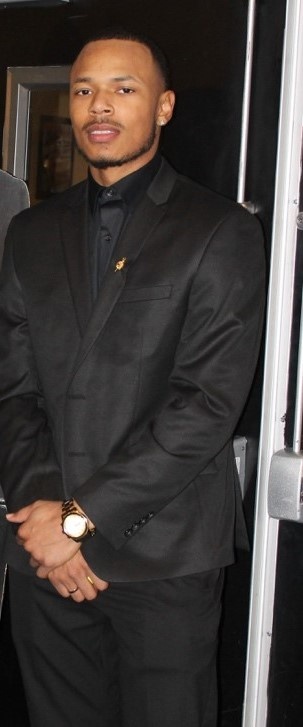 Martel Cooper
Single Subject Credential Physical Education
My name is Martel Cooper and I am extremely honored to be a part of the Mary Jane Patterson legacy! Growing up in North Long Beach was extremely difficult to say the least. Although the hardships I sustained were not ideal, it helped shape me into a man of resilience. Rather than highlighting the fact that I'm African American (statistically the least likely to succeed) and that I'm a first-generation college student, I decided to go against the odds and pursuit a higher education anyway. The positive impact I could have on low-socioeconomic students is what sparked my interest to become a teacher. While managing hundreds of students can be demanding, it can also be extremely invigorating when given the opportunity to help them flourish.
In 2017, I graduated from Long Beach City College and transferred to Cal State Long Beach. Two years later, I obtained a Bachelor of Science degree in Kinesiology with Honors (Cum Laude: 3.75 Cum. GPA). I am currently student teaching which means I will obtain a Single Subject Teaching Credential in Physical Education within the next few months. I have acquired maturity and leadership qualities from my work experiences and volunteerism; which includes: Head Coach for South LA High School's varsity basketball team, substitute dance instructor at CSULB Osher Learning Institute and a presenter at California Association of Health, Physical Education, Recreation and Dance (CAHPERD) conference.
After becoming board members of a local non-profit in 2018, and obtaining our bachelor's degree in P.E. last year, my twin brother and I merged our educational background with our passion for giving back to the community by creating a comprehensive health initiative for the youth in underserved communities. We chose to target the youth in deprived neighborhoods because they are at a much higher risk for chronic obesity related illnesses. Our Fitness & Wellness program addresses both the physical and cognitive disparities in these communities.
Image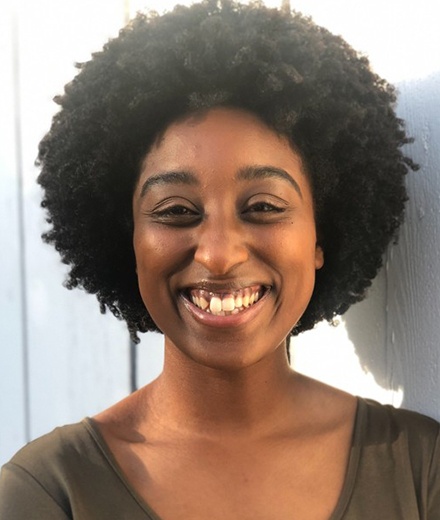 Jordyn Helaire
Single Subject Credential Math
Hello! My name is Jordyn Helaire and I am extremely honored to be a Mary Jane Patterson Scholar.
I am currently an undergraduate mathematics education major on track for admission to the CSULB credential program upon receiving my bachelor's.
I have always enjoyed learning, my strongest and favorite subjects being math and English. In addition to this natural love of learning, my parents showed me the possibility of success through education accompanied by hard work through their careers as teachers. I was very inspired having grown up hearing so much from their coworkers, past students, family, and friends about the amazing teachers they were and the influence they had at the elementary and middle schools they taught at. 
As I started college, I began to grasp how the lack of representation of marginalized and minority communities like mine in schools had affected me to a degree greater than I had previously perceived. Unfortunately, it showed up in negative ways in how I saw myself in relation to my peers and at times in my performance, too. I also realized my friends and peers from other underrepresented communities felt the same way. I knew this had to change and that I could be a part of that, thus propelling me into teaching. When people would ask me why I wanted to teach, I would tell them "I can count on the fingers on one of my hands how many Black female teachers I've had from K-12, and I have a problem with that!"
As I've continued my education and learned more about other issues that affect marginalized and minority communities perpetuated in systems and long standing institutions, I've become even more passionate about bringing quality and inclusive education to students all over the world. While mathematics is the focus of my credential, I am also interested in teaching English as a Foreign Language and promoting reading literacy, hopefully globally one day.
I look forward to continuing my education with the support from this program and to continue evolving and developing as a lifelong learner and teacher.
Image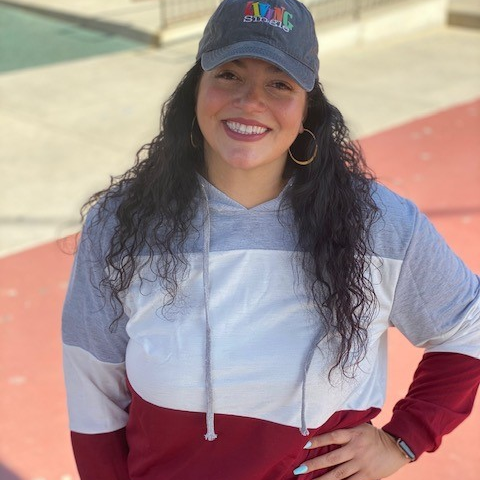 Tiffany Moore
Single Subject Credential Social Science
Tiffany Moore is a senior at CSULB majoring in history, and also pursuing a Single Subject Teaching Credential in Social Science. Working in education for over 10 years, she is passionate about providing students with love and support so they can maximize their full potential. As a BIPOC, Tiffany shares a similar background with the students she serves and wants to be a positive role model/mentor to youth. She is excited about continuing her career path to become a credentialed teacher in a high school within the LA area. Outside of school you can catch her volunteering her time taking high school students on college tours or working with elementary students experiencing homelessness by providing them with academic support. Tiffany also loves to travel and spend time with family.
Image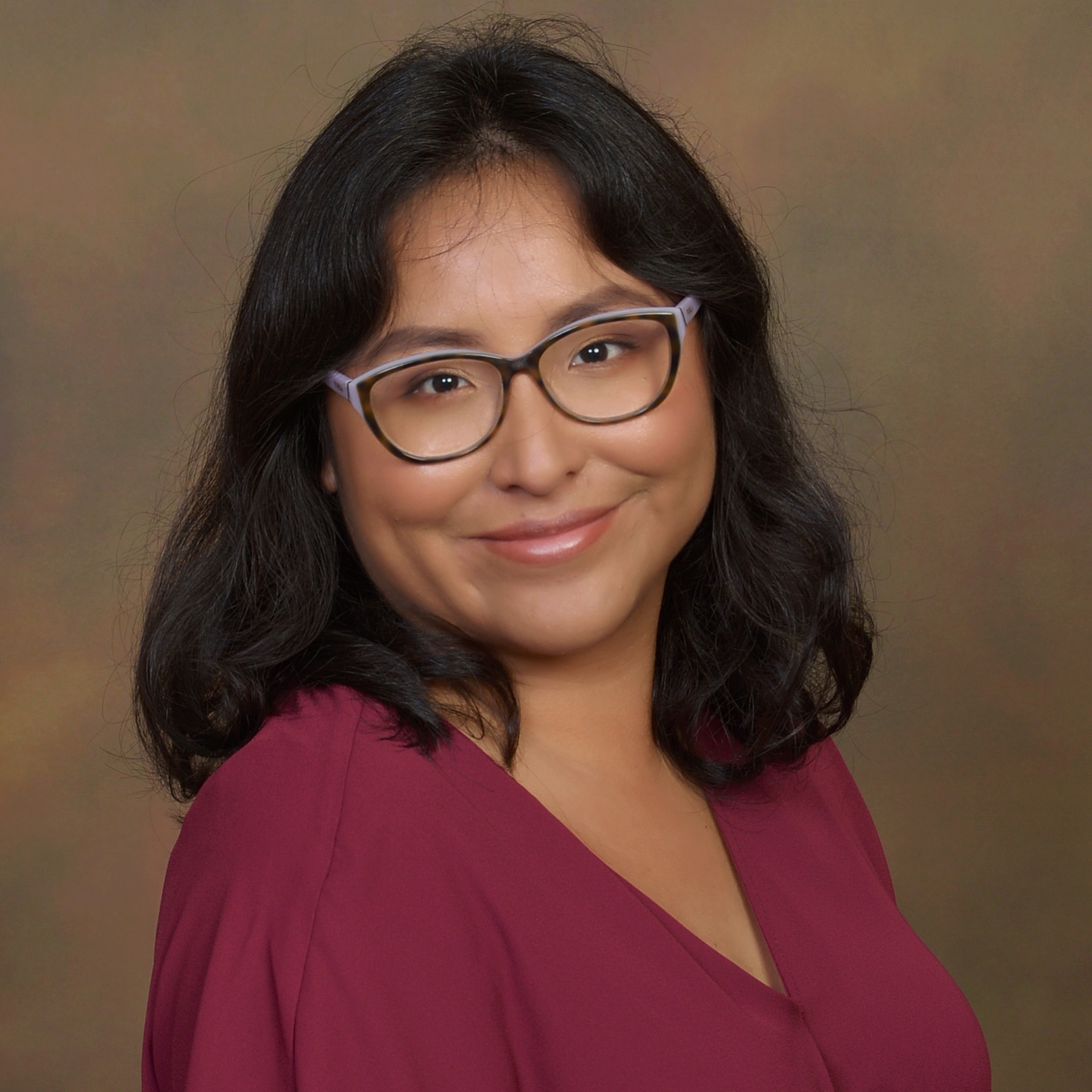 Shirley Palomino
Multiple Subject Credential Program
Shirley Palomino is enrolled in the Multiple Subject Credential Program. She earned her B.A. in Studio Art from Wellesley College in Wellesley, MA. Prior to enrolling in the credential program, she worked as an art museum educator in Oxnard, CA. She currently serves as a teaching artist in schools across Ventura County. She is proudly Latina, bilingüe and descended from the original people of the Peruvian highlands. 
Her desire to work with historically marginalized BIPOC students stems from her own journey through US schools. She was one of a small handful of BIPOC students from a working class/lower middle class, immigrant background at the well-resourced K-12 California public schools she attended. She was the first person in her family to graduate from college.  
Shirley strives to teach from a culturally relevant perspective and one that recognizes and challenges the systems of oppression. She also wants to teach in a way that creates space for students' emotions and builds up a strong sense of belonging and trust. And finally, she hopes her work as a teacher inspires students to build their imagination and experience joy.  
Image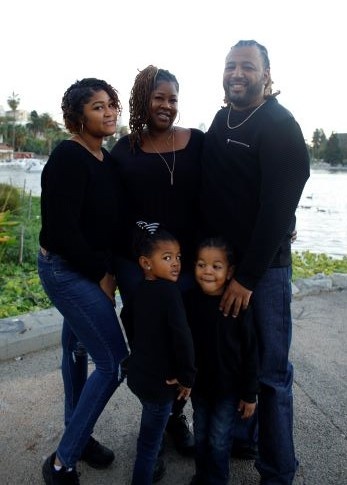 Dwight Scorza
Single Subject Credential Program, Social Science
Dwight Scorza is a native of Compton, California. He is currently pursuing a Single Subject Teaching Credential in Social Science. Dwight graduated from Compton Centennial High School in 1998 and enlisted in the United states Navy in 1999. He was deployed several times and gained a depth of knowledge and experience during his career earning numerous awards and reaching the rank of First-Class Petty Officer. During his military career, he traveled around the world interacting with cultures and people that reshaped his understanding of the needs of his community and how he could make an impact. After serving almost fourteen years in the Navy, he separated from the military in 2012 to focus on his family and his community. In 2018, Dwight graduated from CSULB with a bachelor's degree in communications. 
Dwight's wife (Tanisha) and three children (Daijah, Dylan, and Dwight III) are his priority and biggest supporters. During his time coaching youth football and raising his children, Dwight realized the joy teaching brought him. This drove him to become a teacher in the inner city where he was educated. He is focused on working in the community where he lives and helping to build a better system for his children and the other kids in his community. 
Meet the 2019-20 Mary Jane Patterson Scholars (Cohort 1)
Image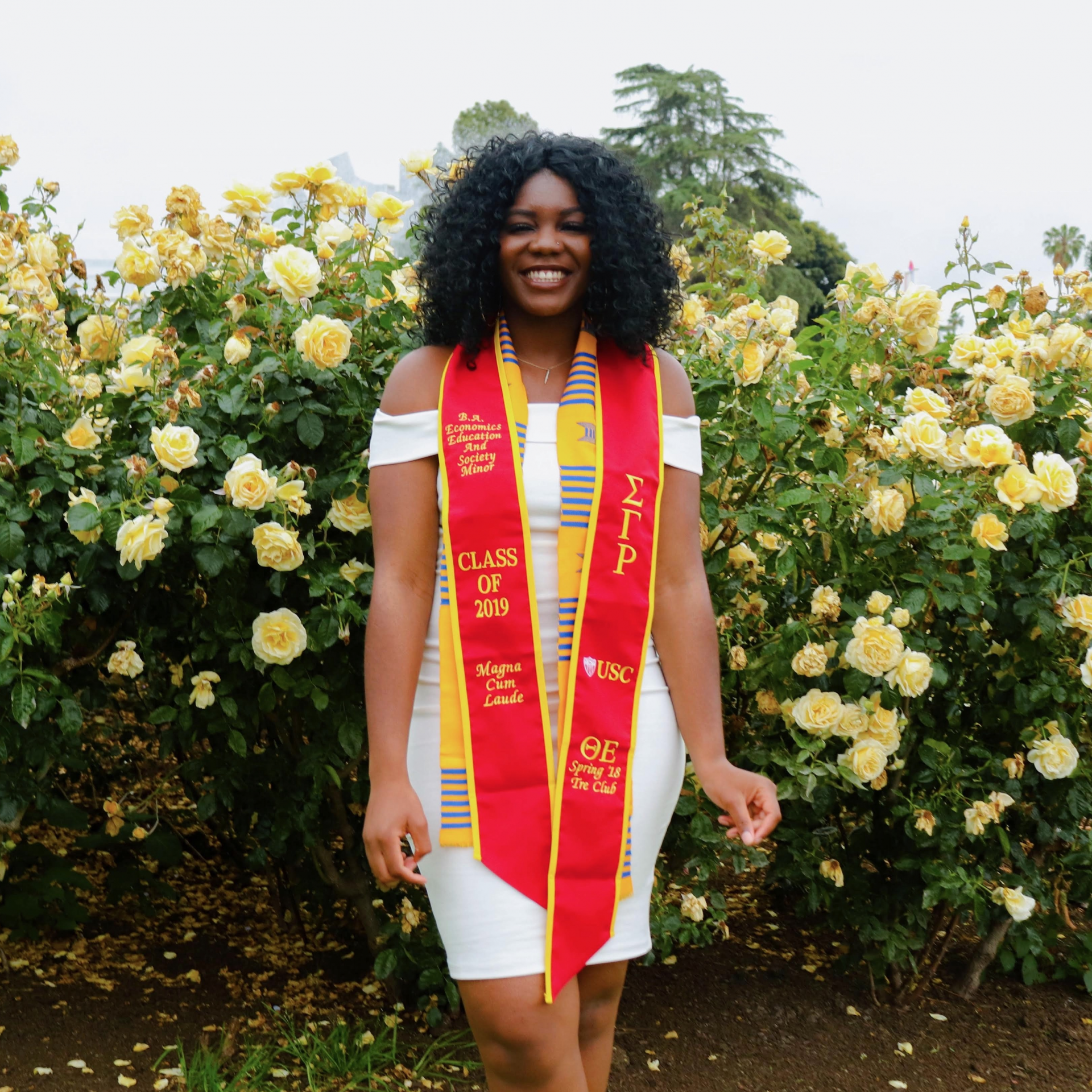 Antoinette Bailey
Single Subject Credential Social Science
My name is Antoinette Bailey and I'm one of the Mary Jane Patterson Scholars pursuing my history/social science credential. I'm a first-generation African-American and both Ghanaian and Jamaican. I was born in LaVerne, grew up in Irvine, and now live in Long Beach. After graduating from USC in the Spring 2019 with my B.A. in economics and a minor in education and society, I decided to attend Cal State Long Beach to obtain my teaching credential. Besides being a full-time student, I also work as a Program Leader for an after-school program in North Long Beach, as a College Student Aide at Franklin Middle School, and do test prep and academic tutoring for GE College Prep. 

My passion for education was first instilled by my mom and the way she valued it in our household. In college, I took a class about the critical issues affecting public schooling and it shifted my assumptions of education always being "the great equalizer". I grew conscious of the privilege I had going to high achieving public and private schools during my K-12 years and made the decision to support students who don't have access to as many resources. After receiving my credential, I hope to teach in a district in LA County and eventually get involved in education policy. 
Image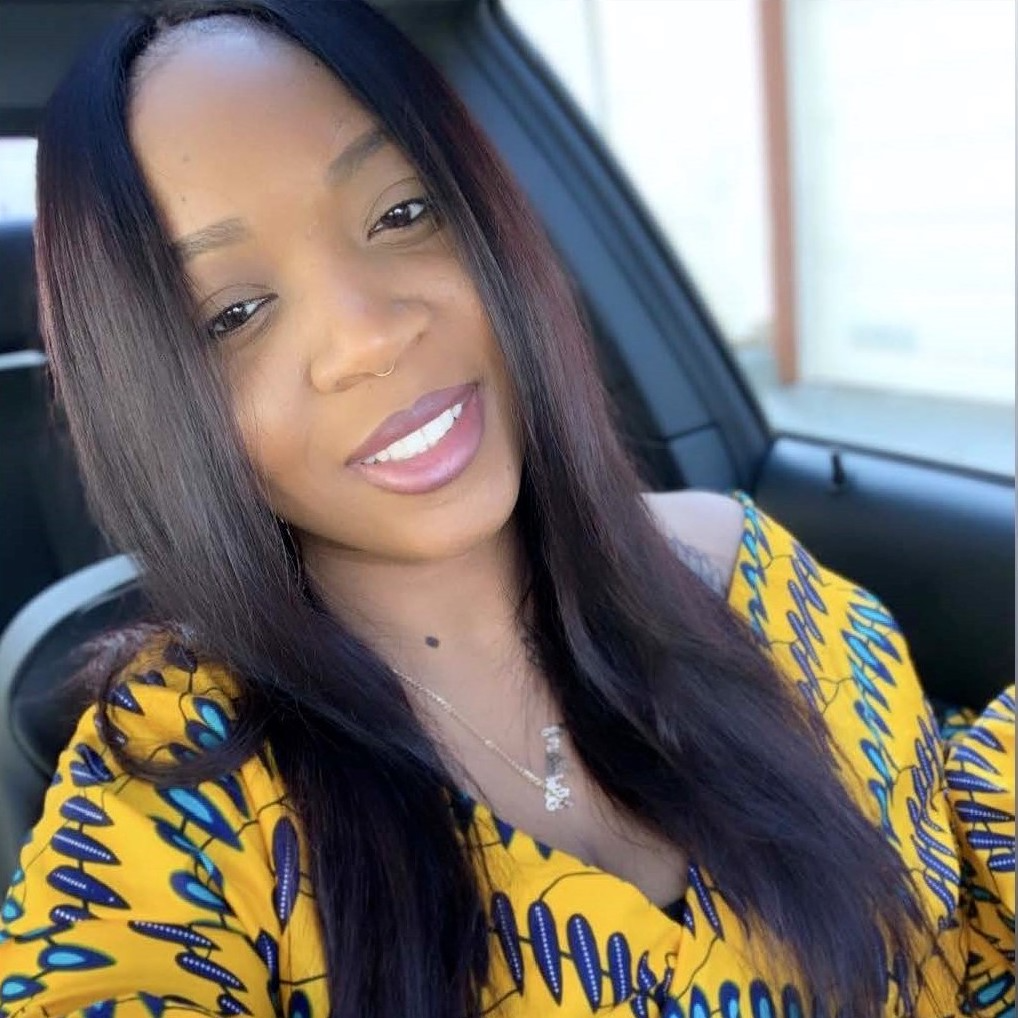 Brittany Hampton
Single Subject Credential English
Hello, my name is Brittany Hampton and I want to first thank you for this opportunity for selecting me to be a part of this legacy of students who will do things differently. My story is simple, but not so simple. I was raised by a single mother who had three girls to take care of and she did an amazing job at it. Times weren't always easy, but I understand the privilege that I hold by being the first-generation college graduate. Which isn't the case anymore! My younger sister followed my footsteps and received her bachelor's degree and is now obtaining her master's degree. My mother always raised us to obtain our education and work hard as no one could ever take that from you. 
I was a transfer student from Long Beach City College who transferred to CSULA, finished my bachelor's degree there and went back for my master's degree. I know that learning is lifelong and that's why I'm still not done. I knew my entire life I wanted to be a teacher! My mother would say when I was five years old, I would play teacher with my baby sister. I didn't know what grade I wanted to teach, but my bachelor's degree equipped me for elementary education. After college I started to substitute teach and realized most definitely small ones weren't for me. I knew that I had something with high schoolers that I didn't receive much of in high school. That was love!
 
As a Black woman I never had a Black teacher from 1st-12th grade. Male or female. When I got to college, I saw how amazing that feeling was. I knew that I wanted to give my students that feeling. That feeling that felt like home, it feels like common ground. Seeing a Black woman in front of the classroom with all that power and not even using it, but receiving it from her students, was the greatest feeling. I felt related to, I felt connected, and I give that to my students. As I started to substitute teach, I found out that I'm great at this and that I can really impact lives on another level. My passion to teach English is brought on by my English teacher in high school, Mr. Bacani. He is one of the greatest teachers I have ever had. He gave me love. He believed in me and told me I was a great writer, and I just thought he told all the students that. Mr. Bacani loves his students and shows it every day.
 
Lastly, I hope to be the teacher that my students remember forever. I always say you remember your worst and best teachers. I will be the latter!
Image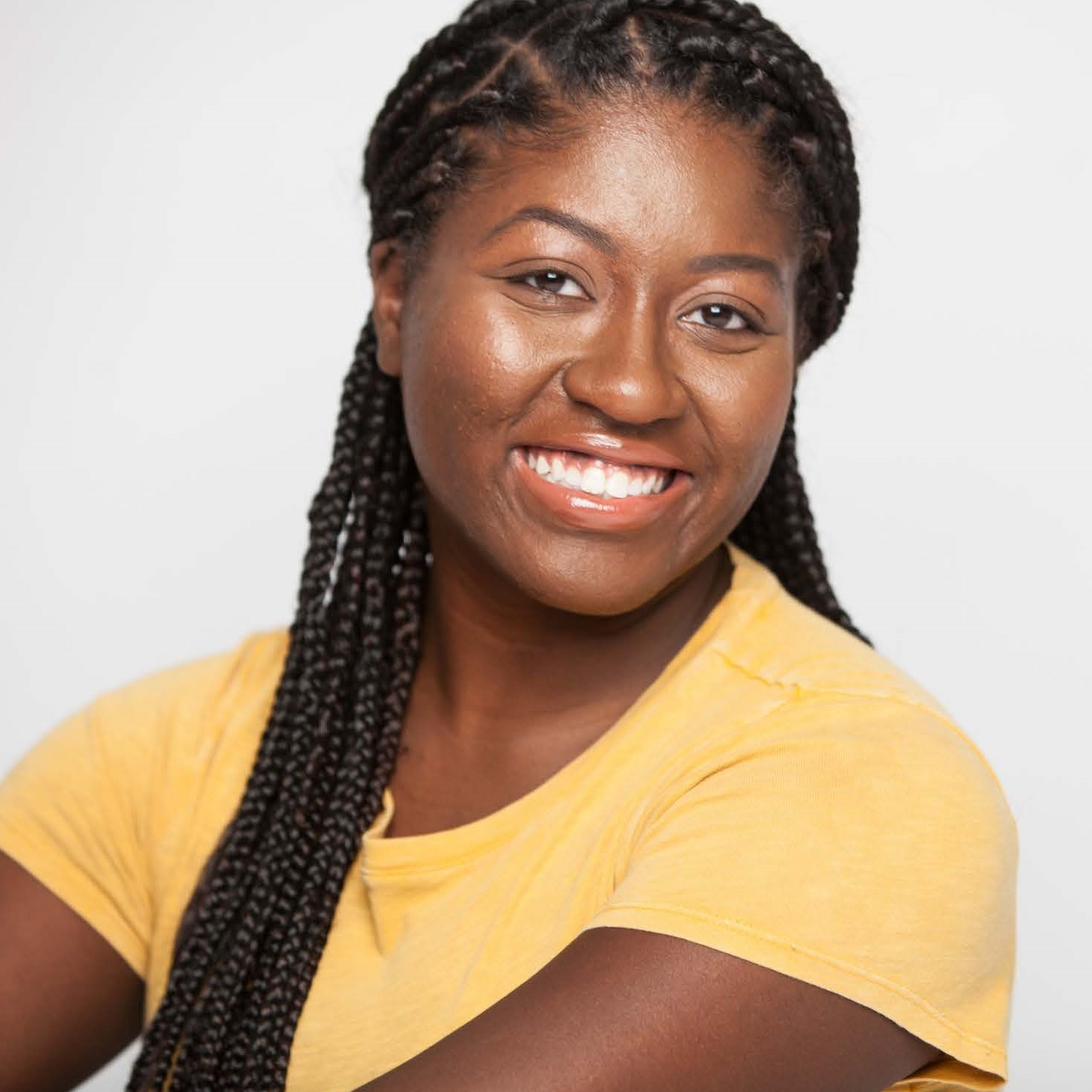 Irishia Hubbard
Single Subject Credential Physical Education
Irishia Hubbard is a Lancaster, South Carolina native pursuing the Physical Education credential at California State University, Long Beach. In 2016 she graduated from the University of California, Irvine (UCI) with a B.A. in Educational Sciences and B.F.A. in Dance Choreography. While completing her undergraduate studies she was awarded the first scholarship by modern dance legend Donald McKayle, for her choreography, dance performance, and pedagogical achievements. Concurrent with her achievements in performance and choreography, Irishia has maintained a deep passion for dance pedagogy and outreach. As a dance instructor, she has taught students from all financial backgrounds: from after-school YMCA programs to high dance competition students in Orange County, where she saw the gap in opportunities that were offered to children, depending on their financial background--which they have no control of. These experiences left her wanting to even out the playing field, and to find a way to give need-based kids higher quality training and dance encounters, that kids from higher tax brackets could afford.
This led to Shining Stars, a summer outreach program that she developed during her junior year at UCI. The program allowed over 200 children, ages five to twelve, to come to UCI and participate in a week-long dance program taught by UCI dance majors. Shining Stars offered a way for underrepresented groups to be present on UCI's campus. Lower-income children and children of faculty participated in the program, pedagogy workshops were taught by dance professionals from multiple backgrounds and communities, and dance scholarships were offered to the top studios in Orange County. She is now looking for a way to take this format to public school classrooms. Her plan is to deepen her programs and curricula by integrating leadership exercises, equal opportunity lessons, and non-discrimination policies into teaching plans, exercises, and overall classroom climate. The ultimate goal is for all students to have equal opportunities at achieving excellence--in dance, arts, or otherwise.
Image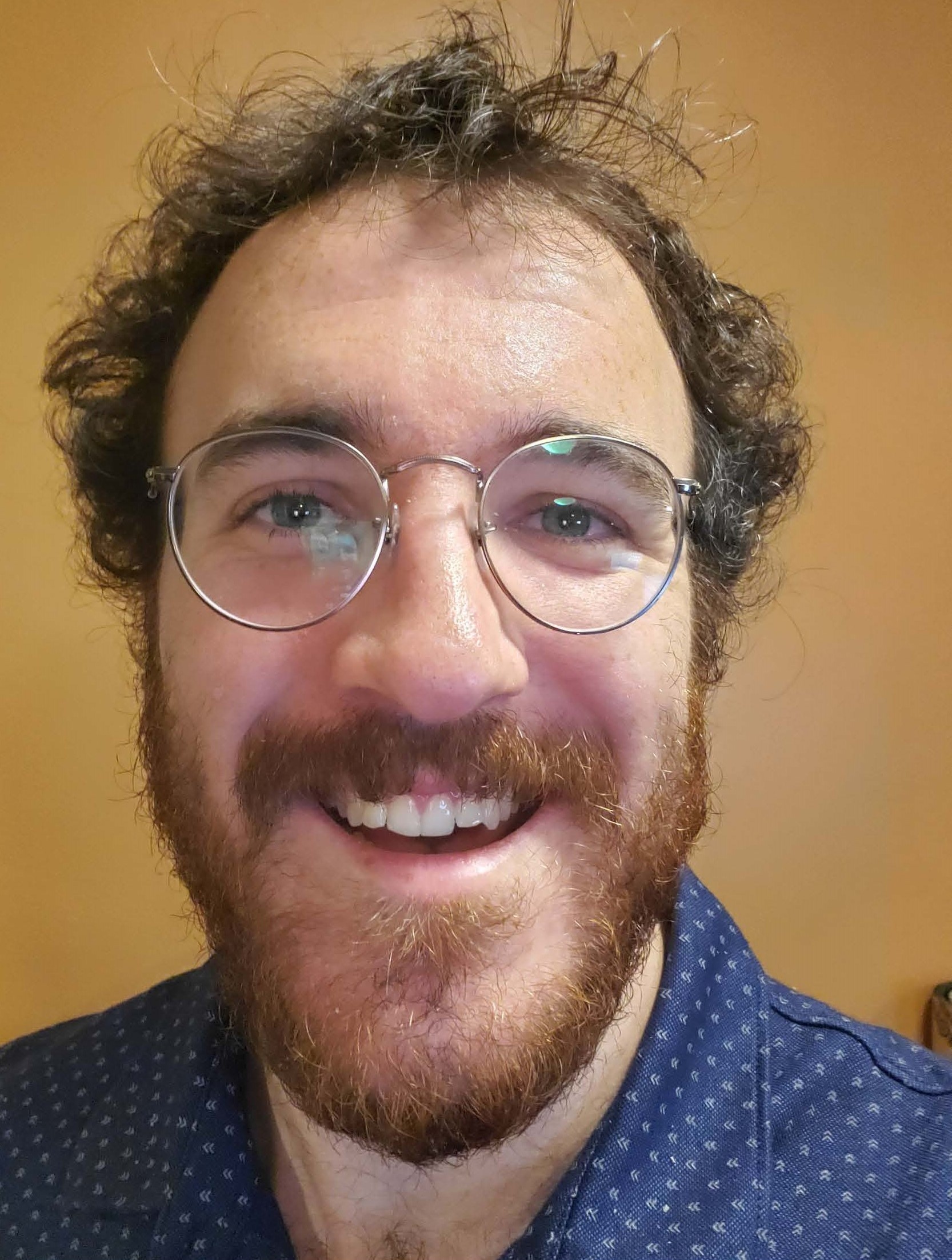 Pablo Munoz-Snyder 
Single Subject Credential Music
Pablo Munoz-Snyder is a professional musician and educator born and raised right next to our very own campus at CSULB. He has been teaching and coaching percussion privately for over seven years, and currently works as a coach under the direction of legendary Long Beach educator Chris Stevens for Poly High School. Thanks to the Patterson Scholarship, Pablo has been able to secure a College Student Aid job working at Washington Middle School. This experience is further progressing his pedagogical education and experience under the direction of esteemed music director Cindy Luu, who has completely turned around Pasadena's general music program and is currently progressing music education in Long Beach Unified School District. Pablo is currently working on his single subject credential in music education. As a product of the public music education system in Long Beach from a young age, Pablo has a personal connection to the impact that playing music can have on the minds of our youth. He is fighting to keep music education strong and part of the core curriculum across California. In his words, "We can make noise, or we can change lives."
Image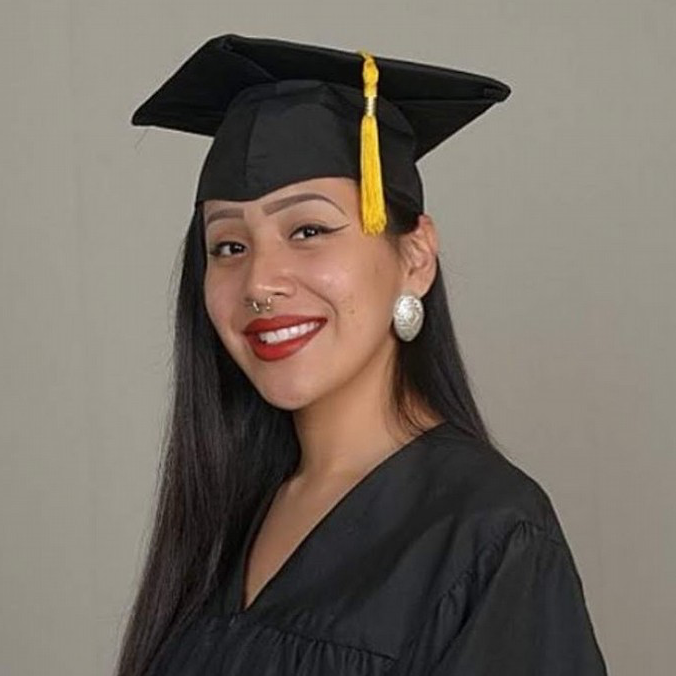 Michelle Olivas 
Single Subject Credential Art
I am currently enrolled into the art teaching credential program here at California State University, Long Beach. I am from Wilmington, California, "Heart of the Harbor". Through the art teaching credential program, I will learn what it means to be an effective art educator who makes lifelong changes in our youths' lives. I am interested in teaching in diverse urban schools with students who have experienced educational and socio-economic disadvantages, as I did when growing up. The goal is to not only create intellectually empowered youth of color, but to reinforce that their voice matters. In order for us to be successful we must gain knowledge from all spectrums of the world and spread it to others. 
"You can't build a revolution with no education. Jomo Kenyatta did this in Africa, and because the people were not educated, he became as much an oppressor as the people he overthrew." – Fred Hampton 
Image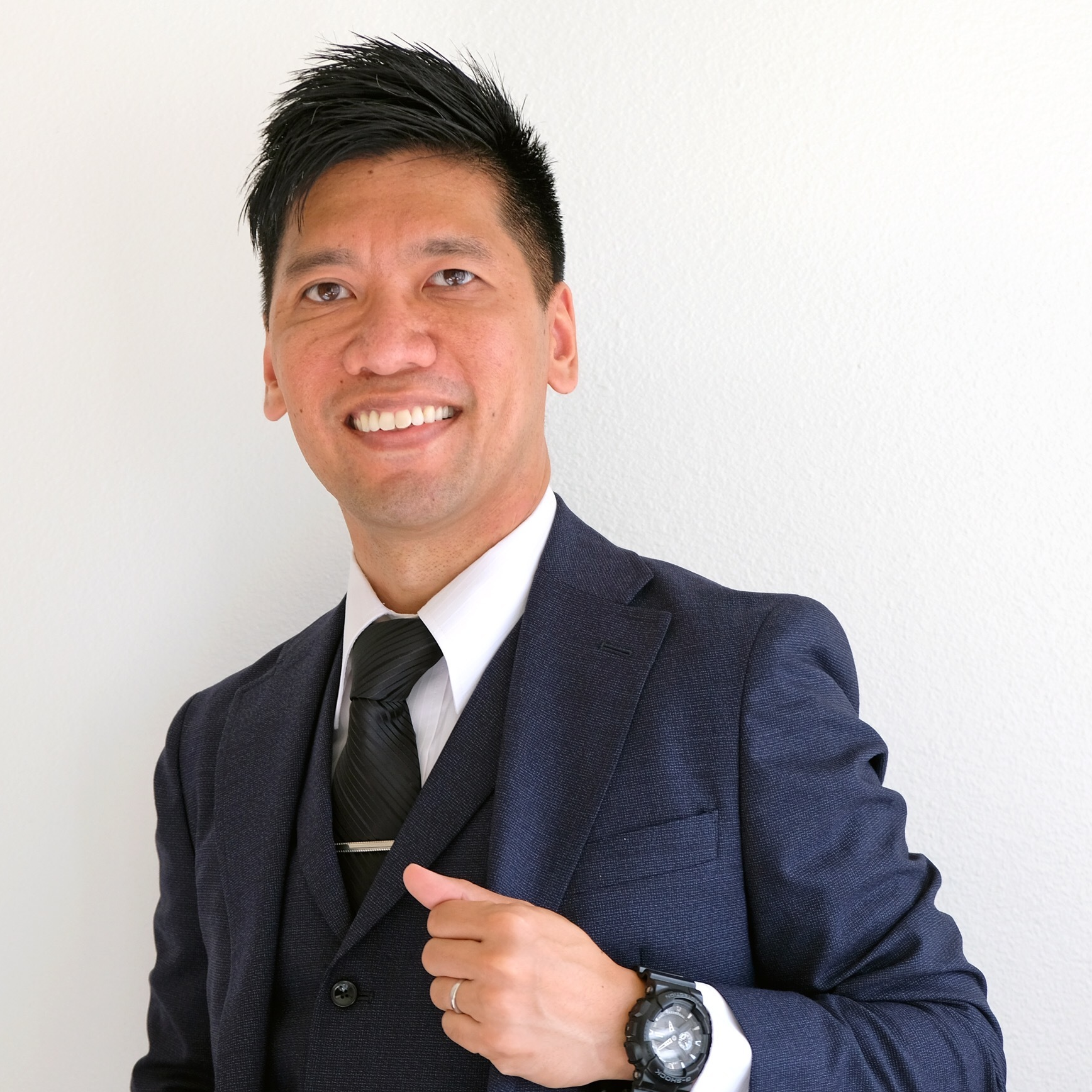 Albert David Valderrama
Single Subject Credential, Physics
My name is Albert David Valderrama. I immigrated from the Philippines in 1992 and graduated summa cum laude in 2006 from the University of California, Riverside as a Regent Scholar with a bachelor of science in physics. In 2005, I was inducted into Phi Beta Kappa's Iota Chapter of California, and in my graduation year, I received the Activism Award from the UCR Asian Pacific Student Programs office for co-founding the Filipino Studies Collective at UCR. From 2006 to 2010, I worked as a private math, science, and English tutor for several supplemental learning companies. Between 2010 and 2015, I served as an Assistant (English) Language Teacher (ALT) at seven different senior high and K-12 special education schools in Ibaraki, Japan through the Japan Exchange and Teaching (JET) Program. During that time, I also served as an ALT Prefectural Advisor and co-founded the Asian Pacific Islander Association for JET, a national network for expats of Asian descent living in Japan. Until the summer of 2019, I had been working in downtown Los Angeles for the Japanese government as a cultural program coordinator, after which I finally began pursuing my single subject credential in physics full-time at Long Beach State.

Now, I am both a Mary Jane Patterson Scholar and a member of the Caminos Learning Community. My passion for education runs deep. In fact, I am set to become the 11th person on my mother's side of the family to become a teacher. But I am not interested in teaching to perpetuate a legacy. I am interested in teaching, especially in diverse urban schools, because I value equity and believe that access to education is a basic human right. I believe our schools need more resources, community involvement, and passionate, socially conscious teachers who can motivate the next generations to strive higher. I will advocate for the disadvantaged. And my hope is that I can contribute a small part in combatting the disparities that have plagued our education systems for so long.
Image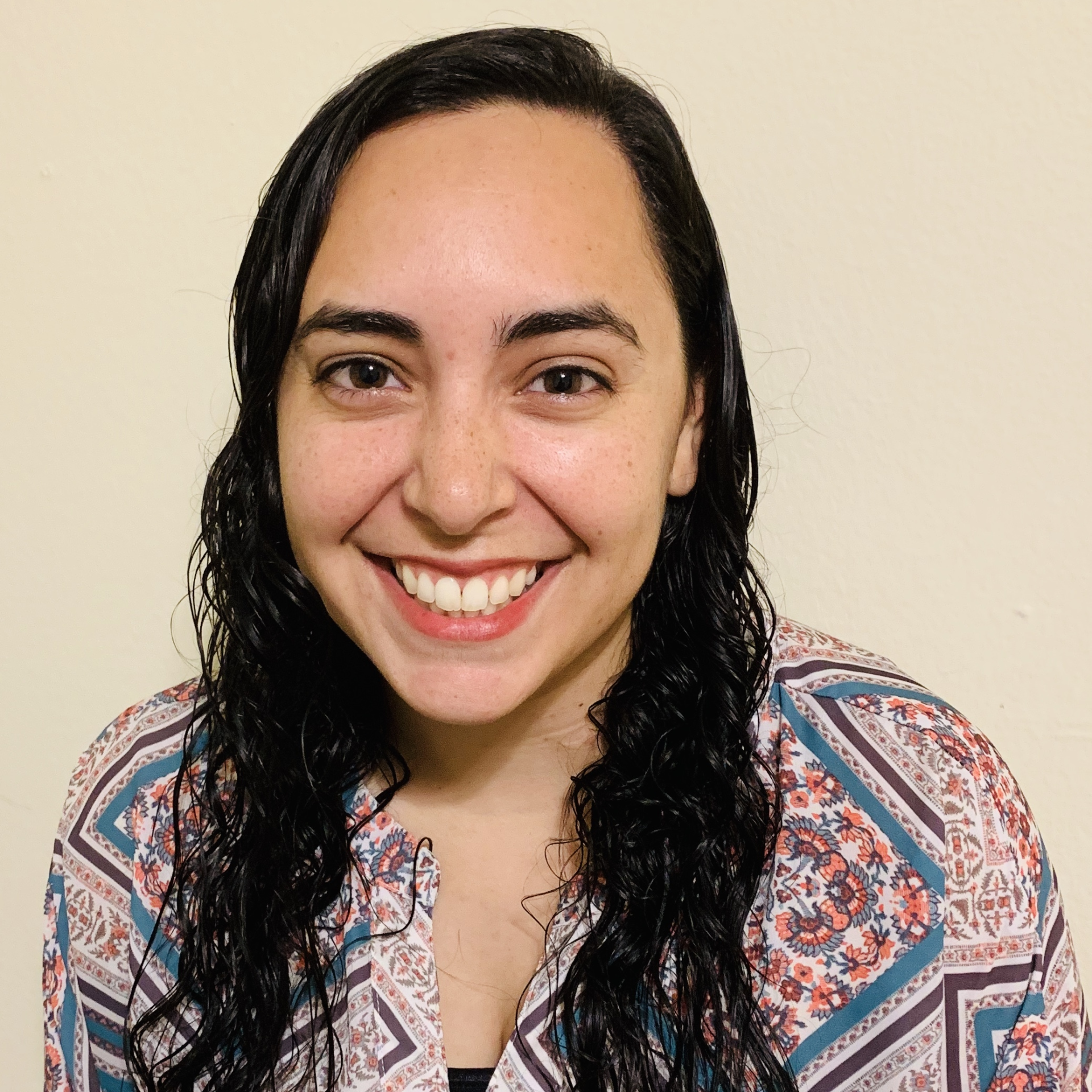 Karen Webster
Special Education Credential, Moderate Severe
I am thrilled to be obtaining my educational specialist teaching credential at California State University, Long Beach. I have a heart for helping people, and I especially want to serve individuals with special needs. It truly brings me great joy and I want to use my gifts to help others. I feel incredibly happy knowing that the extra patience or extra assistance that I put into helping a student succeed can help them accomplish their goals. I believe high quality education for everyone is paramount because it will give more people equal opportunities in life. Also, as a Mexican myself, I believe it is important especially for Black and Latino students to see educators that are Black and Latino. This is because Black and Latino students need to see other Blacks and Latinos thriving as teachers and serving the community. I have been a Special Education Instructional Assistant for nearly four years at very diverse school districts, where one district provided extracurricular classes like music and art; and the other did not provide any. I thought it was great to see students exposed to music and art in one elementary school. At the same time, it was disappointing to know that other students at a different district lacked those resources for their students. Not surprisingly, the district that lacked the resources had mostly students of color and immigrants. It's important that urban schools provide Black and Latino students with the same extracurricular classes in order to enhance their education, and this is another reason why I am determined to serve students of color.

As a future educator, it is important for me not only to teach students academics, but also give them confidence and inspire them to pursue their dreams. In order to do this, I will need to consistently work hard to show my students and their parents the value of education. I believe it is imperative to have parents engaged in order to have them also encourage their children to strive for success. I also need to make sure administrators realize the value of extracurricular classes, like music and art in order to provide students with a full education. My dream for urban schools would be for them to provide a quality academic education for their students, while also providing resources for students to be exposed to music, art, and sports. Lastly, it's important for me to see urban schools have an excellent Special Education Program that provides a fantastic education and quality services to students with special needs.