"Thank you for enabling students like me to pursue their dreams."
Published November 28, 2022
The Dean's Endowed Scholarship was created in 2015 by College of Education Distinguished Alumna Marnos Lelesi to support future teachers through small donations that create a sizable endowment when collected together.
More than $100,000 has been raised to support this endowment since 2015. Including this year, the endowment has distributed a total of $13,742 to nine students since the first distribution in 2017.  We are proud to share that this year, the endowment distributed $3,899 that will be split among three top candidates.  
One of the three students is Eric Juarez, who is working on his single subject credential to teach physical education. This is his story.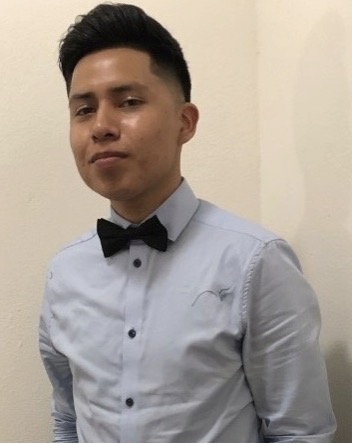 When Eric Juarez joined the cross-country team at Orthopaedic Hospital Medical Magnet High School in Los Angeles, his coach did something he didn't see coming: Named him team captain.
Coach Lough saw leadership qualities in Juarez he didn't see in himself. The effect was life-changing, boosting his self-esteem, motivating him to pursue his goals and encouraging him to be his best self.
Now Juarez wants to do the same for kids in the same south Los Angeles community he grew up in as a physical education teacher. He's doing observation now and will student teach next semester, both at William Jefferson Clinton Middle School.
"PE is really, really great for helping kids develop their self-confidence, their personality outside the classroom," Juarez said. "It helps them interact with each other; it helps them communicate with each other."
He believes many students have come out of the pandemic more shy, more scared and harder to coax out of their bubble because they didn't get any PE when schools went virtual.
The Dean's Endowed Scholarship is the first scholarship Juarez ever applied for. He never thought he'd be awarded one. It's a huge help since he no longer qualifies for financial aid and is paying for rent, classes, books, parking and commuting from L.A. to Long Beach all himself.
To cover his bills, Juarez is working two jobs while going to school full-time and doing his experiential learning.
Juarez is building on experience he's already had molding young minds and bodies. While a student at Los Angeles Trade Technical College, where he earned an associate degree in kinesiology in 2019, Juarez was a Los Angeles College Promise Success coach mentoring incoming students.
The program provided students school supplies, book grants, cafeteria passes, help applying for financial aid and moral support from people like Juarez.
"We were not officially counselors, but we were just like counselors," he said.
He now works for the After School Interscholastic Sports Academy, which provides physical education to Los Angeles Unified School District students during recess, lunch and after school.
Juarez loves the work.
"It's rewarding to see them grow, to transition from first to second to third to fourth grade," he said. "Their personality changes and they grow fond of you. They admire and respect you if you show respect for them."
Juarez wanted those who funded his scholarship to know it's providing huge financial relief, allowing him to focus on his studies and student teaching and not worry about school fees.
"My educational pursuit would not be possible without your help in supporting this scholarship," he said. "Thank you for enabling students like me to pursue their dreams."
If you would like to support this endowment, please visit https://giveto.csulb.edu/CED72 to make your gift.