Teaching innovator seeks new challenges in Long Beach
Published October 5, 2023
Estella Chizhik says a family move to Atlanta when she was in seventh grade saved her life.
Until then Chizhik, the daughter of an Army officer and Army nurse, lived in predominantly white neighborhoods around the country because her parents, who were Black, believed desegregation was important. The problem was, teachers in those predominantly white schools placed her in low reading and math groups.
When she moved to predominantly Black Atlanta, Chizhik gained her first Black teacher, Miss Marable, who saw something in her no other teacher had. She decided Chizhik belonged in upper reading and math groups.
"I said, 'OK, I'll try it,' and I did well," Chizhik recalled. "It was my first encounter where when somebody believes in you, you try harder. And I did."
Chizhik believes that encounter put her on a college track in high school and ultimately into college. A career teaching future teachers followed and led to where she is today: the new chair of Teacher Education in the Cal State Long Beach College of Education.
The Teacher Education Department offers an elementary (multiple-subject) teaching credential and supports single subject teaching credentials spread across the university. Nearly 200 candidates graduate out of the department each year.
Chizhik comes from San Diego State University where she has spent most of her nearly 30-year career. She was most recently a professor and the coordinator of its Liberal Studies and Integrated Teacher Education programs.
With her two sons now in college, Chizhik felt now was the time to "see what other things I can do within academia."
Now that she's here, Chizhik is focusing on learning about and building upon existing Teacher Ed programs and building community among its faculty and staff.
"I'm really interested in everybody seeing each other as a whole person, not just as someone who teaches this class or runs this program, but as someone who comes in with family ties," Chizhik said.
"That's one of the things I got to really enjoy being in one place for so long. I got to know my colleagues, see their children be born, see them go to school, see them go off to college, even."
Chizhik's long tenure at San Diego State also afforded her time to launch innovative initiatives to recruit and prepare future teachers, the same mission she has at CSULB.
As head of Liberal Studies, Chizhik worked with colleagues to implement video-based coaching of student teachers. They were filmed working in classrooms and then watched the footage with their university supervisors, who shared feedback.
While juggling so many thoughts — how to teach their lessons, which questions to ask, what students are doing — student teachers can miss important cues, Chizhik said.
"When you're teaching, you tend to be focused on just a few students who are raising their hands and you're thinking, 'Oh, wow, this is a wonderful lesson. All these people are paying attention,'" she said. "But when you look at the video, you're like, 'Oh my, this student is walking around, or this student left the classroom.'"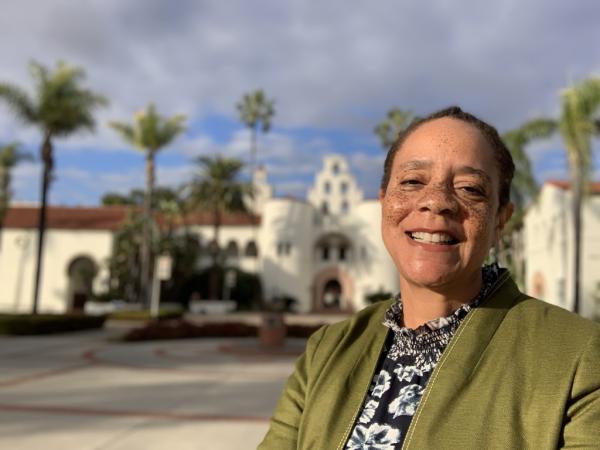 When Chizhik was a student-cohort leader, she discovered that general ed student teachers felt unprepared to work with students with mild to moderate disabilities who were placed in their classrooms. So she helped create collaborations where general ed and special ed teachers created lessons and taught together.
Then she linked them with school counselors and school psychologists who could also share strategies for supporting a student with a disability.
"We all need that student to stay in the classroom," she said. "If we exile that student into a special ed classroom or other programs, they are more likely to not excel. They're more likely to drop out. They're more likely to not go into college."
Chizhik likes to tell students that when she was first in college, at UC Riverside, she wasn't a great student. That changed her junior year when two things happened: she met a man who was an excellent student, and she began taking psychology classes that taught her learning strategies.
Those strategies transformed her into a straight A student and, ultimately, an educator.
"I wanted to take that education back to other students, especially students who were like me and who were either struggling because teachers didn't appreciate them or they just didn't know how to go about studying," she said.
She intended to become an elementary school teacher after graduating from UC Riverside in 1988. But she narrowly failed a subject matter competency exam that was required (though no longer is). Instead, she enrolled in the educational psychology doctorate program at UCLA.
At UCLA, Chizhik studied how people learn, what motivates them to learn and what knowledge they need to choose a college path. When she earned her Ph.D. in 1996, Chizhik knew she wanted to pass on what she learned to future teachers.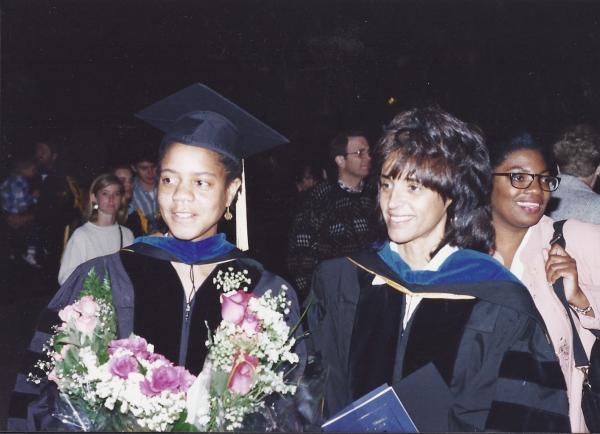 When she started the work, Chizhik quickly realized that a lot of the theories she was teaching student teachers flew out the window when they got into the classroom because mentor teachers were sticking to more traditional approaches. That set her on the path she's been on ever since: better supporting pre-service teachers.
Chizhik was an assistant professor of teacher education at San Diego State from 1997 to 2004. She promoted to associate professor in 2004 and full professor in 2018.
Along the way she's done it all: taught courses, supervised teacher candidates, redesigned university supervision, worked to recruit and retain students, published research focused on teacher education, earned grants, and served on numerous boards and committees at San Diego State and beyond.   
That includes serving on the board of the California Association of School-University Partnerships, which provides resources for professional development, networking and advocacy work involving educators at all levels.
Chizhik also co-founded the Center for Achieving Black Wellness and Anti-Racist Education at San Diego State, which seeks to collect all the SDSU research that addresses Black learners.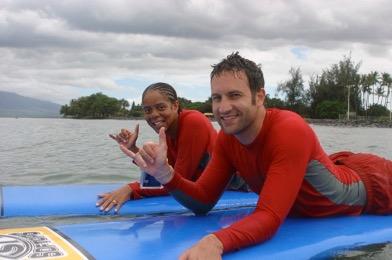 One thing not on Chizhik's resume is full-time classroom teacher, a typical pathway for someone in her position. She believes it's a good thing to have people from all kinds of alternative backgrounds working to improve education, from parents to janitors to business leaders.
"I am all about bringing diverse ideas, diverse community members to the table to think about how we can improve education for all students," Chizhik said.