Summit: Give your schools a boost of joy
Infusing more joy into education — both teaching and learning — is critical to student success and those who've lost some of it since the pandemic can and must reclaim it.
That was the theme of the 3rd annual Educators Summit hosted by the CSU Center to Close the Opportunity Gap at Cal State Long Beach last Friday. The summit brings together teachers, counselors, psychologists and administrators from K-12 schools, community colleges and other state universities to learn and share strategies for closing equity gaps in education.
"Since COVID, there's been a lot of educator burnout," said Cara Richards-Tutor, co-director of the center and a professor in the special education program at CSULB. "People are tired, kids are tired, teachers are tired, school administrators are tired. We have to take back the joy in what we do."
The good news is that when award-winning San Diego math teacher Jonathan Winn asked audience members if they felt complete joy, joy with some frustration, or misery at school, almost all were in the first two camps. For those whose joy level needed a boost, there were inspirational talks, breakout sessions and networking opportunities.
The day's keynote speaker was Dr. Gholdy Muhammad, an associate professor of language and literacy at Georgia State University and the author of "Unearthing Joy: A Guide to Culturally and Historically Responsive Curriculum and Instruction." 
Instead of focusing on what children cannot do, Muhammad urged educators to recognize them as the geniuses they inherently are, love them and adapt teaching practices to their needs.
"A child's genius is much like a flower," she said. "It grows, it blossoms. We don't give a flower its beauty. And we don't give children their genius. All we do is nurture it, cultivate it. We have to do the work."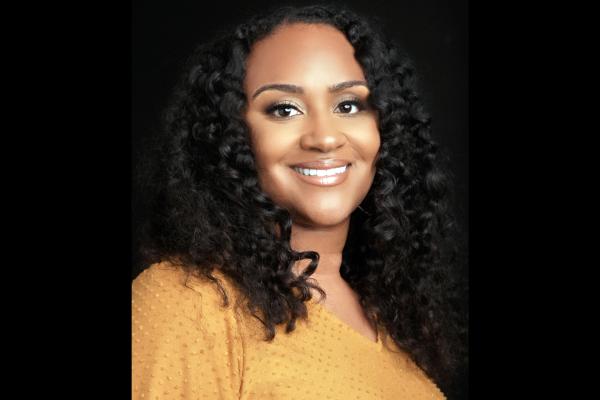 Borrowing from lessons learned studying Black educators in history, Muhammad added joy to her five-point instructional model that also includes identity, skills, intellect and criticality. So, in a lesson about names, for example, the identity piece can involve children thinking about the meaning of their name; the skill piece can involve writing their name. The joy piece, she said, could be students describing stories and memories associated with their names.
"If you want a child who does well on the test and gets into college, test prep strategies are enough," she said. "But if you want a child who knows about justice, who loves themselves, who's happy, who's joyful. If you want a child who is resilient, who knows how to take what they learned and implement it into the world, to make the world a better place, you need culturally and historically responsive learning."
PHOTO GALLERY: More photos from the Educators Summit
A series of breakout sessions gave local educators a chance to share how they bring joy to learning including embedding ethnic studies in K-12 schools, creating safe and supportive learning environments, practicing the self-care it takes to continue social justice and student advocacy work, and using literature to teach empathy, build confidence, bring joy and improve critical thinking skills. 
One example: Kenneth Capers (pictured at top), an AP English and African American Studies teacher at Manual Arts High School, highlighted research showing schools' hyper focus on making children analyze what they're reading is squashing their enjoyment of storytelling — and therefore rates of reading. He facilitated a discussion of how teachers can increase engagement and enjoyment of lessons.
Another example: Kristin Safa, a fourth-grade teacher at Chapman Hills Elementary in Orange, described her "restorative circles" in which students gather in a circle at the beginning and end of each day to share their feelings. It not only clues her into what's happening in their lives but builds community and makes children feel seen and heard.
"It's extremely helpful, it's extremely powerful," Safa said. "I really meet their needs much better, and it builds empathy because you're hearing each other's hardships, you're hearing each other's joys. You're hearing everything that goes on in our class family, and we say we are a class family."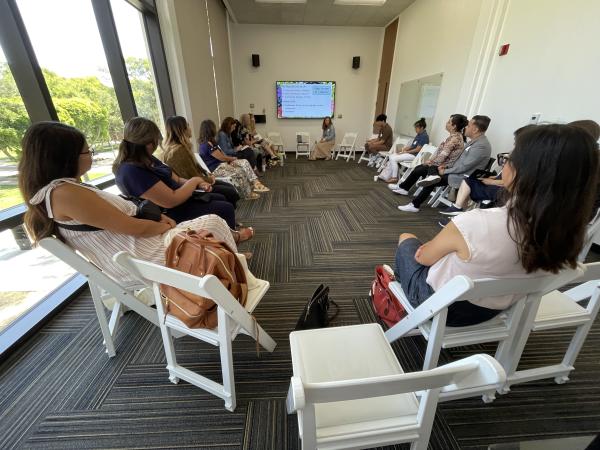 Winn talked about his journey from mediocre, miserable teacher to a palpably joyful one who went on to become San Diego's Teacher of the Year, teach at Cal Poly Humboldt and run a teacher leadership academy. He sought out teacher mentors in his school and on the Internet, learned their methods and copied them.
"What I found was once I was able to find joy in teaching," he said, "my students found a lot more joy in learning."