College awarded $3.9 million to improve youth mental health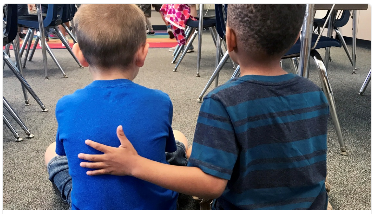 The College of Education has been granted $3.9 million from the U.S. Department of Education to train more and a more diverse pool of school psychologists as part of a nationwide effort to confront rising mental health challenges among children. 
The project, Increasing School Psychologists to Implement Robust (InSPIR) Mental Health Services for Diverse Youth, is a collaborative, multi-disciplinary effort by Drs. Kerri Knight-Teague, Kristin Powers and Suzanna So, faculty in the College's School and Counseling Psychology programs. 
The money will fund the training of 30 school psychology graduate students at Cal State Long Beach over the next five years with a goal of placing them in four local school districts with which it is partnering. 
Not only do local districts need more school psychologists but more who reflect the demographics of their students, and who do more than special education assessments.
The funding is part of a federal response to mental health concerns among young people that were high before the COVID-19 pandemic and have been exacerbated by it, Knight-Teague said.
"This recognizes that mental health is more compromised post-pandemic for a multitude of reasons," she said, "from children who have lost loved ones to children who have learning loss to children who experienced social isolation during school closures."
PREPARING THEM WELL
The bulk of the money for the InSPIR project will cover students' grad school tuition at Cal State Long Beach. Those students will be earning an education specialist degree and California Pupil Personnel Services credential, both in school psychology.
In addition to their school psychology coursework, they will also receive intensive mental health training and complete field work in one of the partner school districts: Lawndale Elementary School District, Inglewood Unified School District, Hawthorne School District and Wiseburn Unified School District in El Segundo. 
The students will also be able to attend the annual National Association of School Psychologists conference to learn about post-Covid pandemic, evidence-based mental health services and collaborate with colleagues. 
Part of the intensive mental health training will include seminars from the Long Beach Trauma Recovery Center counseling psychologists in the Community Clinic for Counseling and Educational Services. The clinic offers mental health care services to individuals and families by College of Education graduate students under the supervision of faculty.
"The graduates are going to be really, really prepared to provide deep, evidence-based, culturally responsive mental health services," Knight-Teague said.
The graduate students will also work with their partner school district to better institutionalize preventative and early intervention mental health care for students grappling with such things as anxiety, anger management, trauma and depression.
The grant is the result of the Bipartisan Safer Communities Act, which when signed by President Biden last June was the nation's first major new gun safety law in some 30 years. A significant portion of its $13 billion in spending was earmarked for mental health initiatives. 
CRYING OUT FOR HELP
A 2002 assessment of the mental health wellness of California students by multiple organizations including the California State University Center to Close the Opportunity Gap produced startling findings.
Their surveys of 1,200 students in 45 school districts across the state in April 2020 and March 2021 found:
63 percent reported an emotional meltdown;
43 percent reported a panic or anxiety attack;
22 percent reported three or more days of missed school because of mental health; and
19 percent reported suicidal thoughts.
More than half of students reported a need for mental health services, with more than 22 percent wanting them for the first time. One in five students said they will never be the same because of the pandemic.
"These findings suggest that our students need either a continued investment with the expansion of services to address wellness and social- emotional support or better implementation of the available funds," said the report, whose sponsors also included the California Association of School Counselors and ACLU California Action.
Image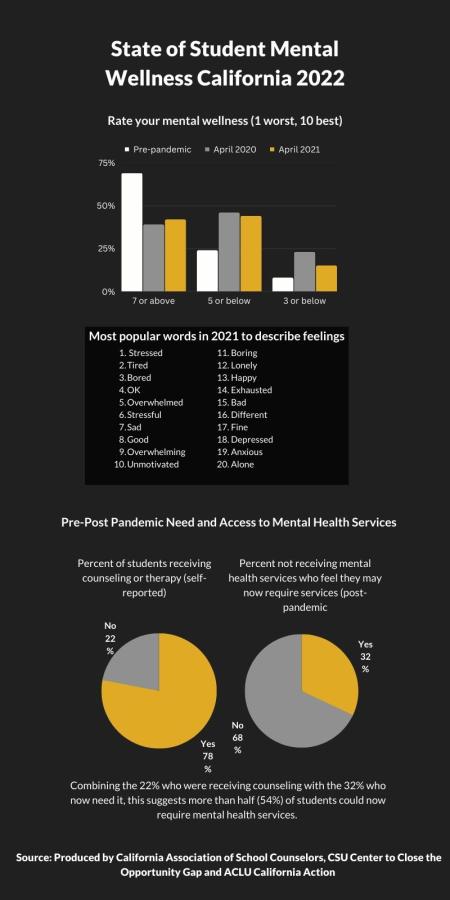 Despite the need, California's ratio of school psychologists to students is 1:1,041, according to the Population Research Bureau, a far cry from the 1:500 recommended by the National Association of School Psychologists. It's 1:1,444 next door to Cal State Long Beach, in the Long Beach Unified School District.
In the 5,000-student Lawndale Elementary School District, there is a comparatively robust group of seven school psychologists, but partnering with Cal State Long Beach on InSPIR was a no-brainer, said Director of Special Education Sharon Azmon.
Before the pandemic, Azmon said, the big concern was social media instigating disengagement, bullying. anxiety, depression and suicidality among children. COVID-19 made those problems worse, especially for kids who didn't have anyone to socialize with except through the lens of a camera or phone, she said.
The district has seen increased student hospitalizations, demand for higher levels of mental health care and need for special education assessments, she said. And it has seen outside social work organizations with which it partners reach capacity, Azmon said.
"We actually have a decent number of school psychologists here in the district, but it's never enough," she said. "If this year has taught us anything, it's to be prepared for what you can't be prepared for."
DIVERSIFYING THE FIELD
It's also important to have a diverse group of school psychologists, and Lawndale does, comparatively speaking. For a place like Lawndale, with its large population of English learners, it's particularly important to have bilingual school psychologists because their conversations with families about things like initial eligibility for special education can be difficult and sensitive.
Through the InSPIR project, Cal State Long Beach does plan to devote more resources to the recruitment of more diverse students. A graduate assistant will spend his or her full 20 hours a week identifying communities where students can promote the field of school psychology, especially by forming partnerships with Historically Black Colleges and Universities.  
A 2020 National Association of School Psychologists survey found more than 80 percent of school psychologists identified as female, white, able-bodied and monolingual. Eighty-six percent were white, 4 percent Black or African American and 3 percent Asian. As for ethnicity, just 7.6 percent were Hispanic or Latinx.
By contrast, most students in the local districts who are part of InSPIR are Hispanic (55 to 75.3 percent). Of the rest, 10.4 percent to 30.5 percent are Black/African American.
Powers' cited research indicating some of the challenges of recruiting graduates of HBCUs include students and faculty may not know about school psychology as a field, not wanting to enter a field that is 80 percent white, and the perception that school psychologists are responsible for the over-identification of Black children for special education.
"We think we've got a handle on what the barriers have been," Powers said. "We want to find out if that's the case, or if there's something else we haven't thought of that could make school psychology as a profession more appealing to some."
The field is very appealing to Yolanda Montes, a South Los Angeles native who will be part of the first cohort of InSPIR scholars this fall.
Since earning a bachelor's degree in psychology from Cal State Dominguez Hills, and now working as a service coordinator at Harbor Regional Center, she's discovered a particular interest in the mental well-being of children.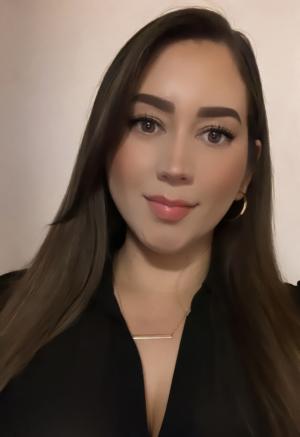 Montes aids families with children who have developmental disabilities and finds it enormously rewarding when kids show even the slightest improvement with extra support.
"I like the idea of intervening early on, being able to teach coping skills and to teach families how to provide support rather than letting (problems) continue to the point where it's difficult to get any services," Montes said of her decision to apply for InSPIR.
The financial help that comes with the program will be a big help if she must cut back her work hours for school. But she's even more excited for the mentorship, training and support from fellow students that she expects to enjoy being part of it.
"I know it's going to be very time-consuming. There are a lot of things this program requires," Montes said. "But it's something I'm willing to sacrifice the rest of my other time for."