Two First Place Wins for Long Beach Rocketry
CSULB's Long Beach Rocketry team took two top honors in this year's NASA Student Launch Competition, beating out competitors from schools and universities across the country in the Project Review and Best-Looking Rocket categories.
Image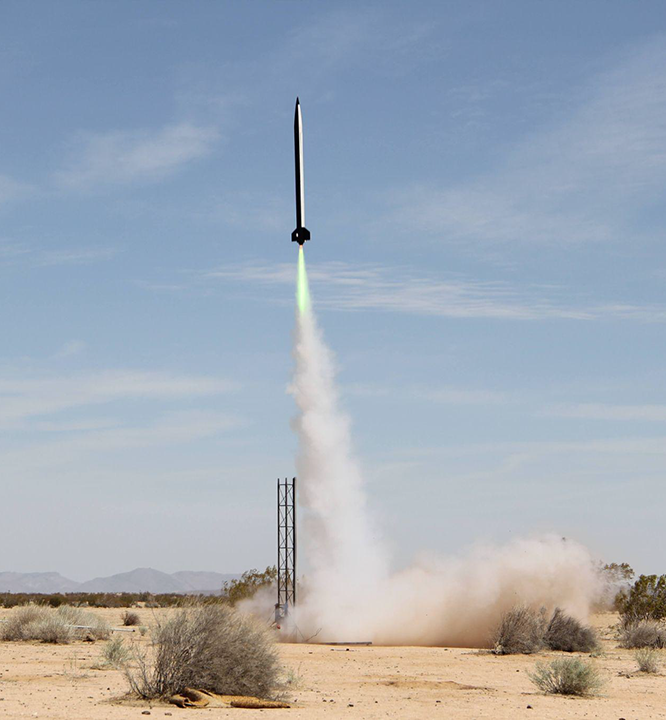 The 34-member student team, led by advisor Dr. Praveen Shankar, battled record low funding and a host of Covid restrictions that made it difficult to meet in person to collaborate and manufacture and assemble the rocket parts.
"It has been completely surreal to place first in Project Review and Best-Looking Rocket," said Co-Team Lead Corey Fraga, a mechanical engineering major who was also on last year's team.
The biggest challenge was transitioning a hands-on experience to a virtual setting. Normally, team members have a designated lab on campus where they can discuss rocketry and access manufacturing facilities and equipment. With CSULB's approval, the team secured the STARBASE Department of Defense facility at the Joint Forces Training Base in Los Alamitos as a replacement.
"This competition year would not have happened without the help of STARBASE," said Co-Team Lead Jacob Wiedner, who thanked STARBASE Director Stacey Hendrickson for her support. "Without a laboratory to operate out of, a lot of team members had to scramble and find alternatives to manufacturing methods, tools, and materials. What used to be the responsibility of whole subsystems, were pushed onto one or two individuals with a deadline that was much stricter than previous years."
Image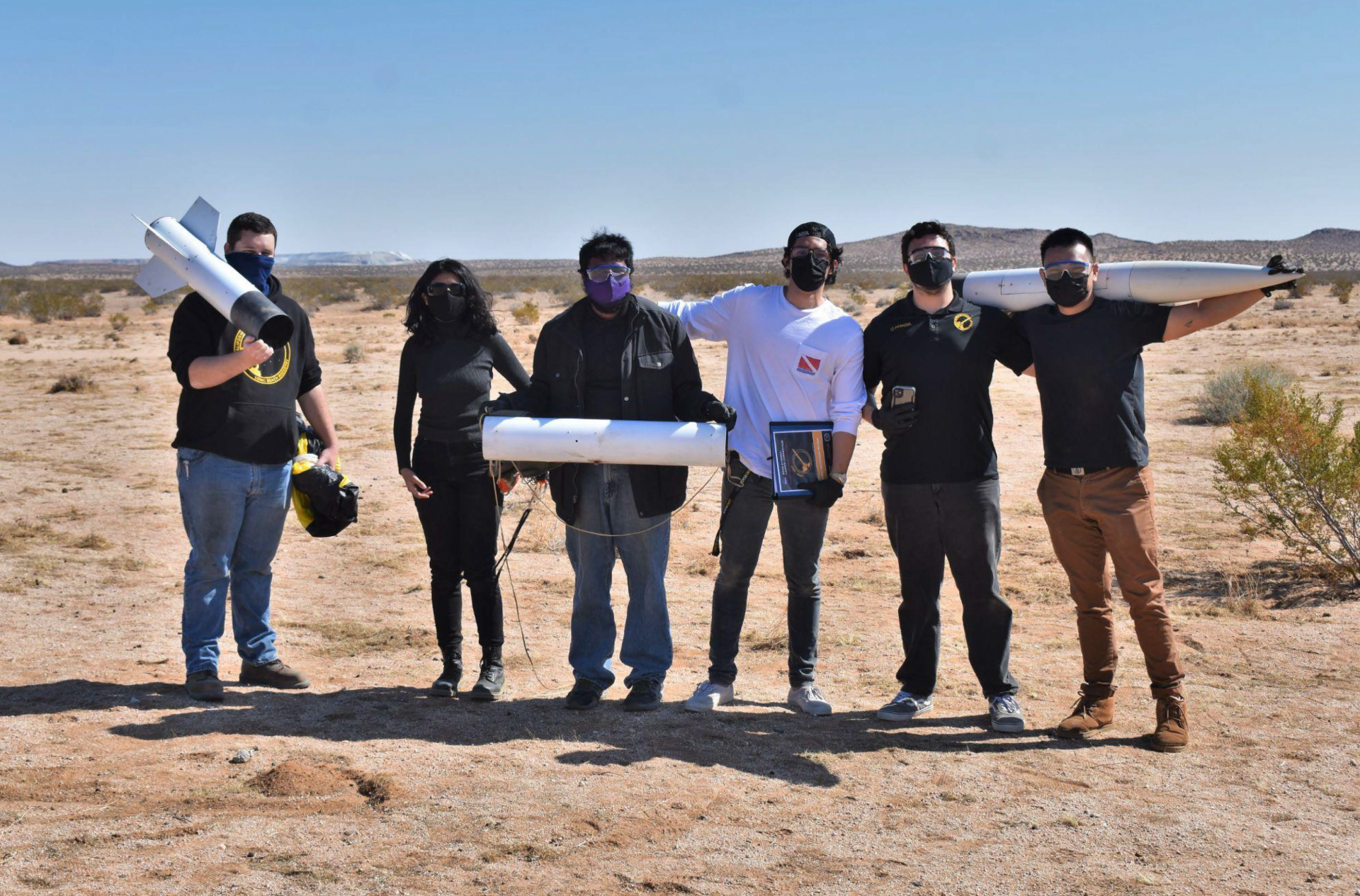 The team named this year's rocket Endeavor, in honor of the space shuttle, and because the word resonated with what the team had to endure. "It took a lot of dedication and grit from every member to make all of this possible and we are honored to have been leads for this year's competition," said Fraga.
This was the fourth year Long Beach Rocketry participated in the NASA Student Launch Competition. Long Beach Rocketry placed fourth overall in 2017-18, fifth in 2018-19, and 12th in 2019-20.
The 46 teams whose proposals were selected for the competition participated in a series of design reviews that mirrored the NASA engineering design lifecycle. Before their full-scale and payload demonstration flights in March at the Mojave Desert Advanced Rocket Society (MDARS) site in Mojave, the team completed a sub-scale flight in December. Teams also had to analyze payload and flight data during a post-launch review.
This year, the payload mission was a lander that deployed from the rocket during descent. The lander was required to land upright or contain a system to upright itself, take a 360-degree panoramic image of the location, and transmit the image back to the team.
The co-leads said one of the best things about Long Beach Rocketry is new members can join, knowing nothing about rocketry or manufacturing, and be taught by veteran members, and grow as engineers and students.
Other LBR team members are listed below:
Business Team—Oscar Sanchez-Vazquez (Lead), Jorge Anaya Jr., Mekhi Hart Dela Cruz, Omar Guillen, and Julian Saldana.
Manufacturing Team—Steve Maldonado (Lead), Susan Huang, Matt Lemus, Izzy Morales, Minh Nguyen, Floran Villa, Raam Patel, and Samantha Sany.
Mentors—Lynn Le and Rick Maschek.
Payload Team—Garrett Walton (PJS Payload Lead), Kyle Serrano (UAS Payload Lead), Bryce Derring, Grayson Galisky, Rani Hanna, Aramis Kelkelyan, Carlos Lopez, and Josias Navasca.
Recovery Team—Alejos Jalyssa (Lead), Zohair Khan (Lead), Juan Rodriguez, Kai Schaeffer, and Bennet Weiss.
Safety Officer—Danetti Martino
Structures Team—Thomas Pham (Lead), Thomas Nguyen, and Ari Zapata.