Spotlight Series: Peer Mentors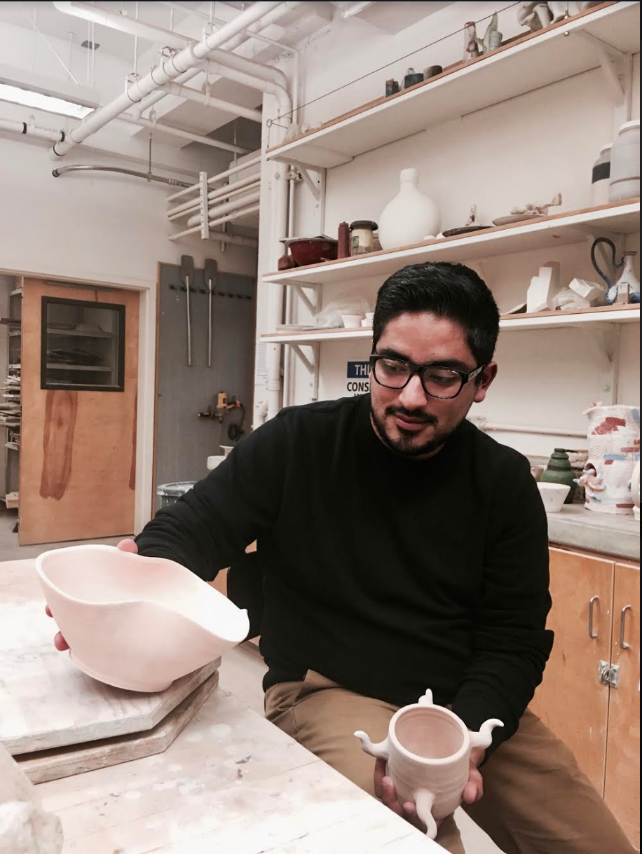 Saludos!
My name is Christian J. Reynaga, a post-baccalaureate student working on my Single Subject Credential in Art; my undergraduate degree was in Art Education at CSULB and I am also the Art Education Peer Mentor for the Caminos Project. I am your source to anything Art related within the Major and the Single Subject Credential. So for any of your questions, concerns, and answers, I am your go-to person. I am currently on an academic break and will be returning in the spring semester to finish my single subject credential, but there's plenty of support from the other amazing mentors, that the Caminos Project has to offer. During my time with the Small Learning Community, I was fully engaged with the development of the program by helping my fellow peers and our programs coordinators engage students who aspire to be educators in and out of the field. I found that being a part of the Caminos Project really helped me understand the importance of Latinx representation in secondary education, especially with the increasing population of Latinx Students in the classrooms. As for my own personal endeavors, I plan to be a High School 3D Arts and Ceramics Teacher, who will continue to engage students in creative and positive thinking just like how I did with my mentees in Caminos.
To Learn More about the Caminos Project check out our social media.
Instagram: Caminos_Project
Facebook: @CaminosProjectCSULB
Twitter: @CaminosProject
#CaminosProject #FutureTeacher #FutureLatinxTeacher #CSULB