Spotlight Series: Peer Mentors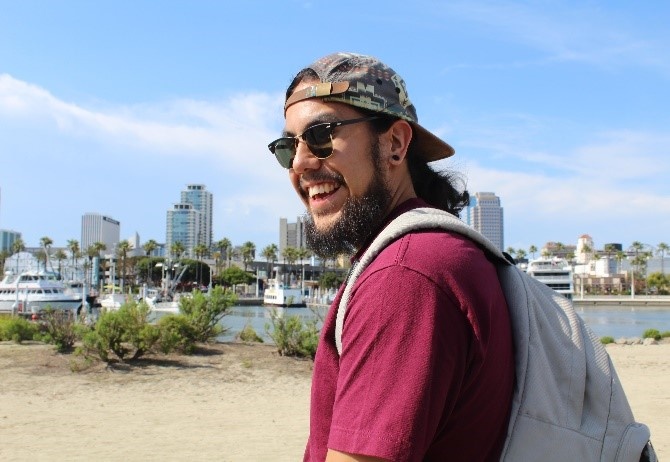 Hi, my name Charles Mercado. I have been with HSI Caminos Learning Community since the Fall 2018. I am currently in the Single-Subject Credential Program at California State University Long Beach. I graduated CSULB in May of 2019 with a Bachelor's of Arts in History. I got involved with the Caminos Project at CSULB because I strongly believe there is a huge underrepresentation between students of color and their teachers. Through the Caminos Project, I hope to build a strong community of well-educated individuals that will help break the barriers our current education system has set forward for our underrepresented students. This means not only bringing in more teachers of color into the classroom but also learning how to provide all of our students with an equal opportunity at an education that meets all of their learning needs. During the spring semester of 2019, my colleagues and I held numerous workshops throughout the semester that included how to build resumes and cover letters, lessons on finances, teacher panels, and had a discussion about intersectionality and microaggressions both in and out of the classroom. We want these workshops to empower our future educators with the knowledge and tools they'll need to help their students succeed in their classrooms. 
To Learn More about the Caminos Project check out our website and social media.
Instagram:@Caminos_Project
Facebook: @CaminosProjectCSULB
Twitter: @CaminosProject  
#CaminosProject #FutureTeacher #FutureLatinxTeacher #CSULB