How to recruit teachers of color? Start early.
Growing up in Orange County, Antoinette Bailey didn't have a single Black teacher during her K-12 years, and only about a quarter of her teachers were of color.
Not until she took "Music of Black Americans" at USC did she have as an instructor someone who looked like her, a first-generation African American. Bailey's mother was born in Ghana, her father in Jamaica.
Bailey appreciates the great education she received in public and later private schools. But she believes she would have benefited from — and that all children deserve — a diverse pool of teachers.
When students have teachers who look like them, Bailey said, it affirms their identity, creates role models and increases the chances they will have at least one teacher with whom they can really connect.
"Even some research says African-American teachers are not just helpful to Black students but they're helpful to all students," she said.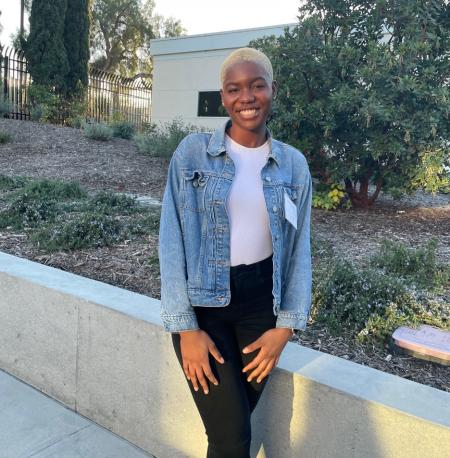 It's why Bailey joined the Teachers for Urban Schools program as a student at Cal State Long Beach in 2019 and continues to advocate for it as an alumna who teaches social studies at Nelson Middle School in Long Beach.
Teachers for Urban Schools, an initiative of the CSULB College of Education and Long Beach Unified School District, offers a generous scholarship, mentoring and other social and academic supports to recruit, retain and prepare teacher candidates who are committed to improving outcomes for students in urban schools and who reflect the demographics of those students.
Program partners recently celebrated the addition of three new participating students, also known as Mary Jane Patterson scholars. They bring to 21 the number who have participated since the initiative's launch in 2019-2020.
A significant number of TUS alumni have become teachers, including in Long Beach Unified where 88 percent of TK-12th grade students are non-white compared to 51 percent of its certificated teachers.
Teachers for Urban Schools has expanded and evolved since Bailey joined. Thanks to a generous private gift, it's going to evolve and expand even more this year.
Image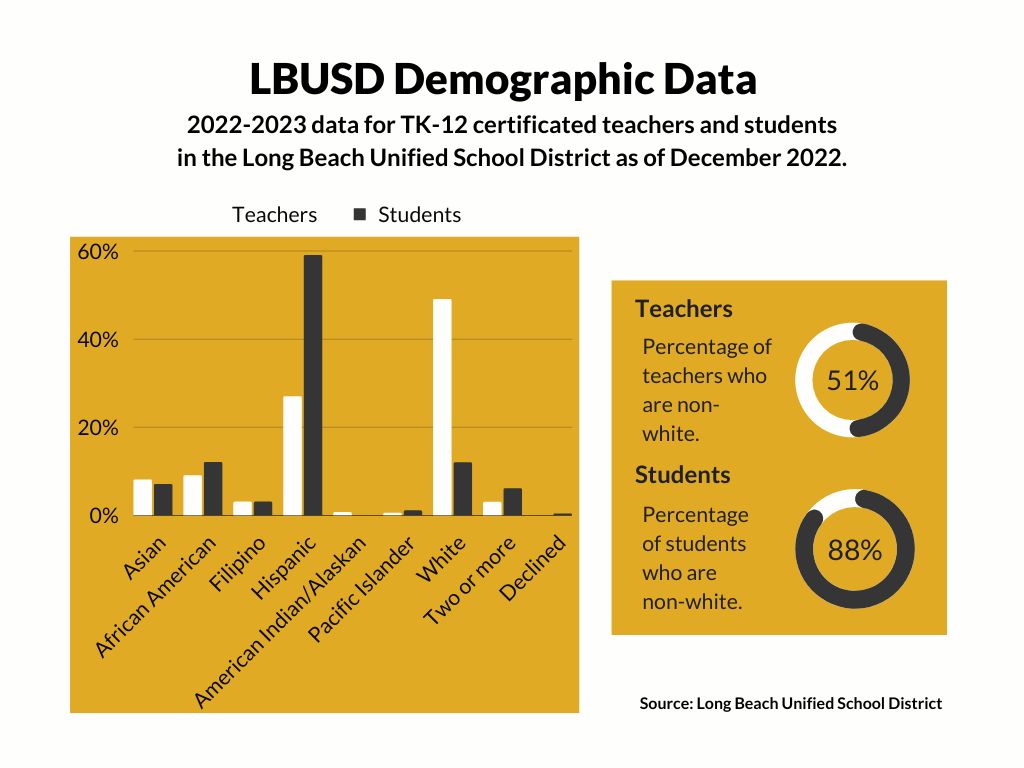 RECRUITING THEM YOUNGER
Last year, the John Apostle and Helen Apostle Foundation committed $100,000 to Teachers for Urban Schools to try to attract even younger students of color to the teaching profession: middle and high schoolers.
Cal State Long Beach and Long Beach Unified are launching Future Black Educators clubs with after-school programming at the Math Collaborative at Jordan High School and at Jefferson Leadership Academy, a sixth-through-eighth grade campus.
The curricula will not only focus on what it means to be a teacher but African history and culture to foster positive identity development in students. Their culminating project will involve delivering a lesson on something they learned.
"The idea is that when you know who you are, you're going to be more engaged in school," said Teachers for Urban Schools faculty director Jolan Smith, an assistant professor at CSULB. "And when you add the culminating project, you're teaching them the elements of good instruction."
John and Helen Apostle were a self-made Long Beach couple who donated their estate to creation of a charitable foundation, and Cal State Long Beach was one of their favorite institutions, said foundation Co-Trustees Jay Swigart and Jim Sullos.
Their goal, especially Helen's, was to help educate people who are underprivileged, they said, and supporting Teachers for Urban Schools clearly aligns with that.
"The statistics show how much better minority students do with a minority teacher, so that made a lot of sense to us," Sullos said.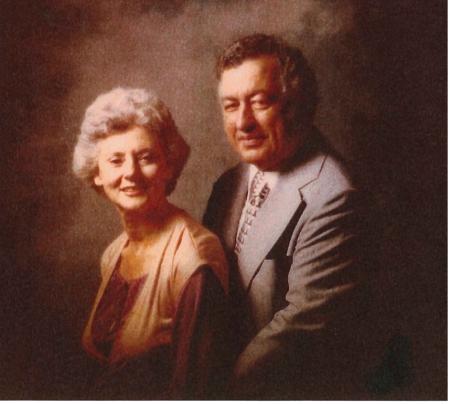 Black students who had one Black teacher by third grade were 13 percent more likely to enroll in college; those with two were 32 percent more likely, according to a widely cited study by researchers at Johns Hopkins and American universities in 2018. The findings were based on a Tennessee class-size reduction program that credited the "role model effect" and greater academic persistence for the higher college-going rate.
A 2017 study published by the IZA Institute of Labor Economics found having at least one Black teacher in third through fifth grades reduces a Black student's likelihood of dropping out of school by 29 percent. The number was 39 percent for Black boys of very low-income.
It's never too early to get kids interested in teaching, said Teachers for Urban Schools board member Doris Robinson, a veteran Long Beach Unified administrator who is now director of the CSULB-LBUSD Math Collaborative.
She said it ramps up the urgency required to address the shortage of teachers and offers more time to really explain to young people the perks of teaching such as good benefits, vacation time and social-emotional rewards.
"If we expose them to that," Robinson said, "I think the opportunity for getting more teachers in the field is possible."
Image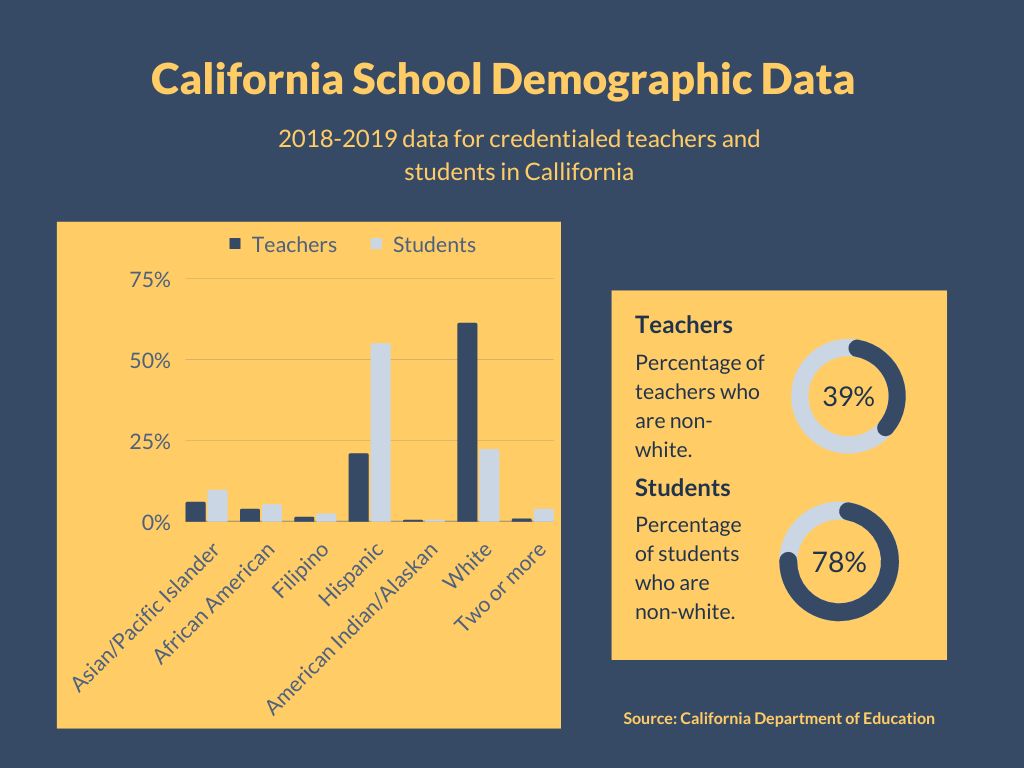 THE WORK SO FAR
Teachers for Urban Schools has been focusing on inspiring Cal State Long Beach College of Education students to teach in urban classrooms. The Mary Jane Patterson scholars, which include both undergrad and graduate students, receive $10,000 spread over the course of their program.
They also receive $500 for test fees, which can be a barrier for students at the end of their program, said Maryanne Horton, senior director of development in the College of Education. And they enjoy wraparound supports including mentoring, specialized advising and part-time instructional positions in Long Beach Unified.
Each year's group of scholars meets once a month. Before the pandemic, these meetings were heavy on programming but have evolved into less-structured sessions where students can vent, share what they're learning at school and work and toss around ideas for overcoming challenges.
Smith shares advice and stories from the field but tries to step back and let the students support one another more.
"I want them to grow their own professional and social networks because that's what it takes to endure, to know that there's someone else who cares about you, someone else you can talk to," she said.
Bailey is a double CSULB alumna, having earned a single subject credential to teach social studies and a master's degree in curriculum and instruction. During her time in Teachers for Urban Schools, Bailey made career connections in Long Beach Unified, saw what it's like to teach middle and high school, and was able to put more energy into her studies and student teaching, which don't leave much time for another job.
She is now in her second year of teaching at Nelson Middle School and started a Black scholars club there.
"Tomorrow I'm actually taking my students on a field trip to the Black College Expo in Los Angeles," she said in late January. "Full circle moment, right?"
The three Mary Jane Patterson scholars for 2022-2023 are Aaron Carter, a student in the College of Education's undergraduate liberal studies program and Urban Dual Credential Program; Sara Martinez Barajas, who is in its Urban Dual Credential Program; and Chanel Lee, who is pursuing a bachelor's degree in child development family studies.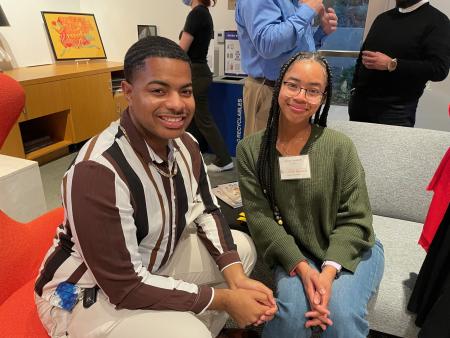 At a recent reception introducing them to program administrators, alumni and donors, Barajas thanked the crowd for sharing their stories, passions and financial support. It's making it possible for her to complete her education, student teach and be a mom to children with special needs, she said.
Carter said he chose to be a teacher because he wants to "inspire students to grow their aspirations." Lee said the program is already showing its worth.
"I am a kindergarten aide," Lee told the audience. "One little girl touched my heart the other day. She's like, 'I want to be a teacher like you.'"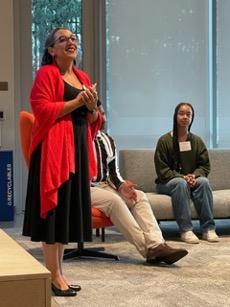 THE CRITICAL ROLE OF PHILANTHROPY
Donations from individuals, corporations and foundations fund Mary Jane Patterson scholarships. Patterson was the first African-American woman to earn a bachelor's degree from a four-year college in the United States, in 1862.
Before the Apostle Foundation came on board, the largest scholarship funders have been longtime CSULB supporter Roberta Jenkins, Education Powers the Future Fund, and two law firms that work with Long Beach Unified, Atkinson, Andelson, Loya, Ruud & Romo and Parker & Covert LLP. All have provided five-figure gifts.
Strong studies associate the success of minority students with having teachers of color, so Atkinson, Andelson, Loya, Ruud & Romo jumped at the opportunity to support Teachers for Urban Schools, said partner Anthony De Marco.
The firm, which provides legal services to hundreds of school districts in California, prides itself on being more than an ATM, he said. It likes to get to know the people and programs at its client districts including teachers, transportation and food service workers, and maintenance staff, and see how it can provide additional supports.
"We feel like we're on the frontlines of education with our clients," De Marco said.
He hopes programs like Teachers for Urban Schools will be replicated at other California state universities and school districts. He had a powerful message for potential future donors.
"The more that people contribute to something like this, the more they can have a direct impact on kids every single day," he said. "Think about the number of lives affected by a single teacher. Even one educator can have a huge impact."
Top photo: Teachers for Urban Schools participants (back): Student Sara Martinez Barajas, Interim Dean Anna Ortiz, Assistant Professor Jolan Smith, and students Gail Marie Rwakatare, Aaron Carter and Chanel Lee. Front: Students Jordyn Helaire, Arnai'Zia Call and Victoria Ufondu.