Long Beach Rocketry Places First and Third in NASA Student Competition
Image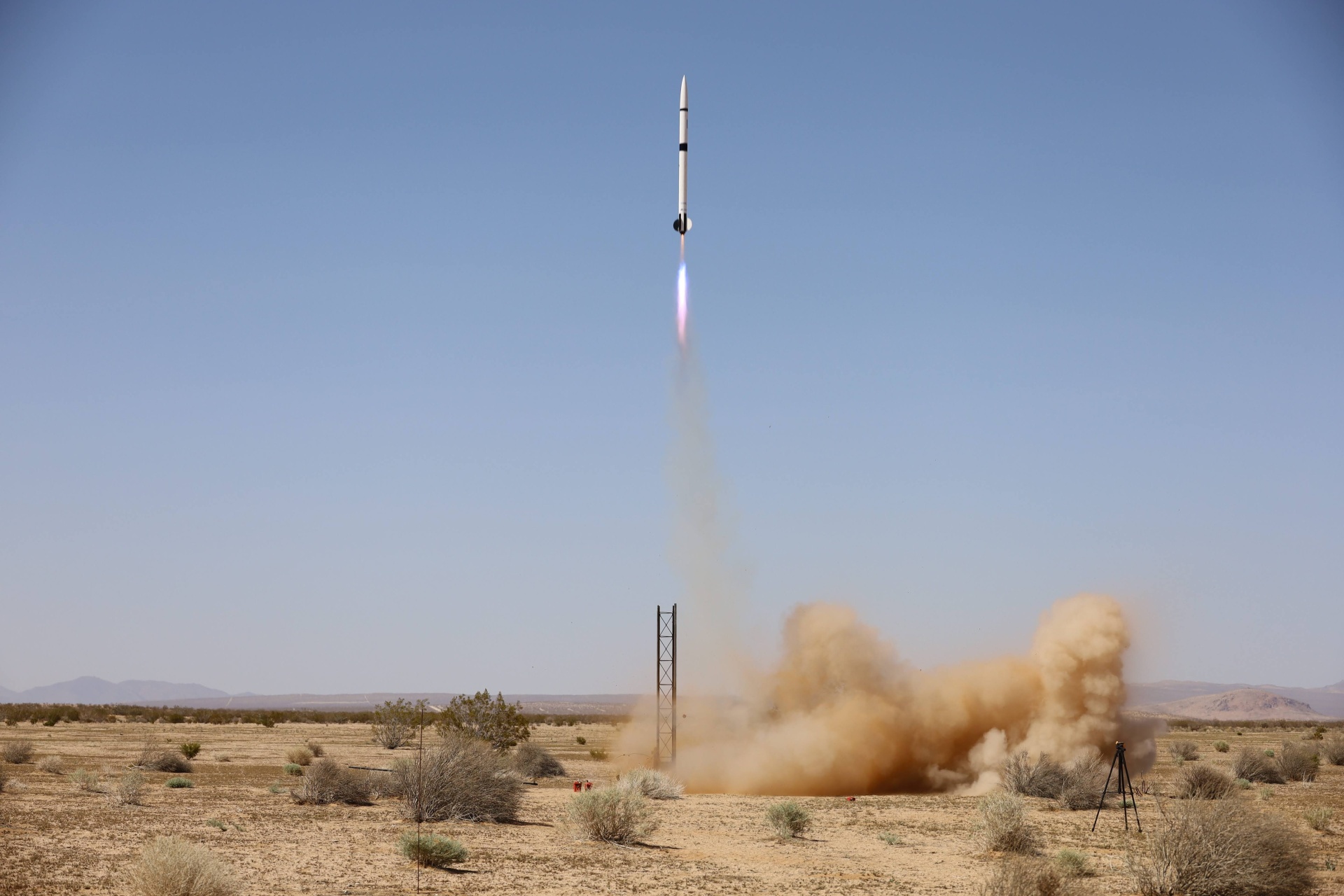 CSULB's
Long Beach Rocketry
(LBR) team placed first for STEM Outreach in this year's
 NASA Student Launch Challenge
, and also brought home a third-place design award from AIAA and a 12th-place overall ranking among 44 universities.  
"It was another exceptional year, both in terms of the challenges the teams had to work through as well as the drive to succeed," said NASA Deputy Administrator Pam Melroy in congratulating the teams.
During the outreach efforts—which included elementary school and community college visits, a Festival of Flight, and a Veterans' Day parade—the team reached a total of 2,360 students and 941 adults and educators. Long Beach Rocketry had surpassed the NASA-set minimum of 250 students for the STEM Outreach category a full two months before the deadline.
The elementary school students created wing shapes for straw rockets, did 3D modeling, and created circuits with digital logic. "Some of the kids were really smart," said mechanical engineering transfer student Canyon Castillo, a member of the Business Team.
Image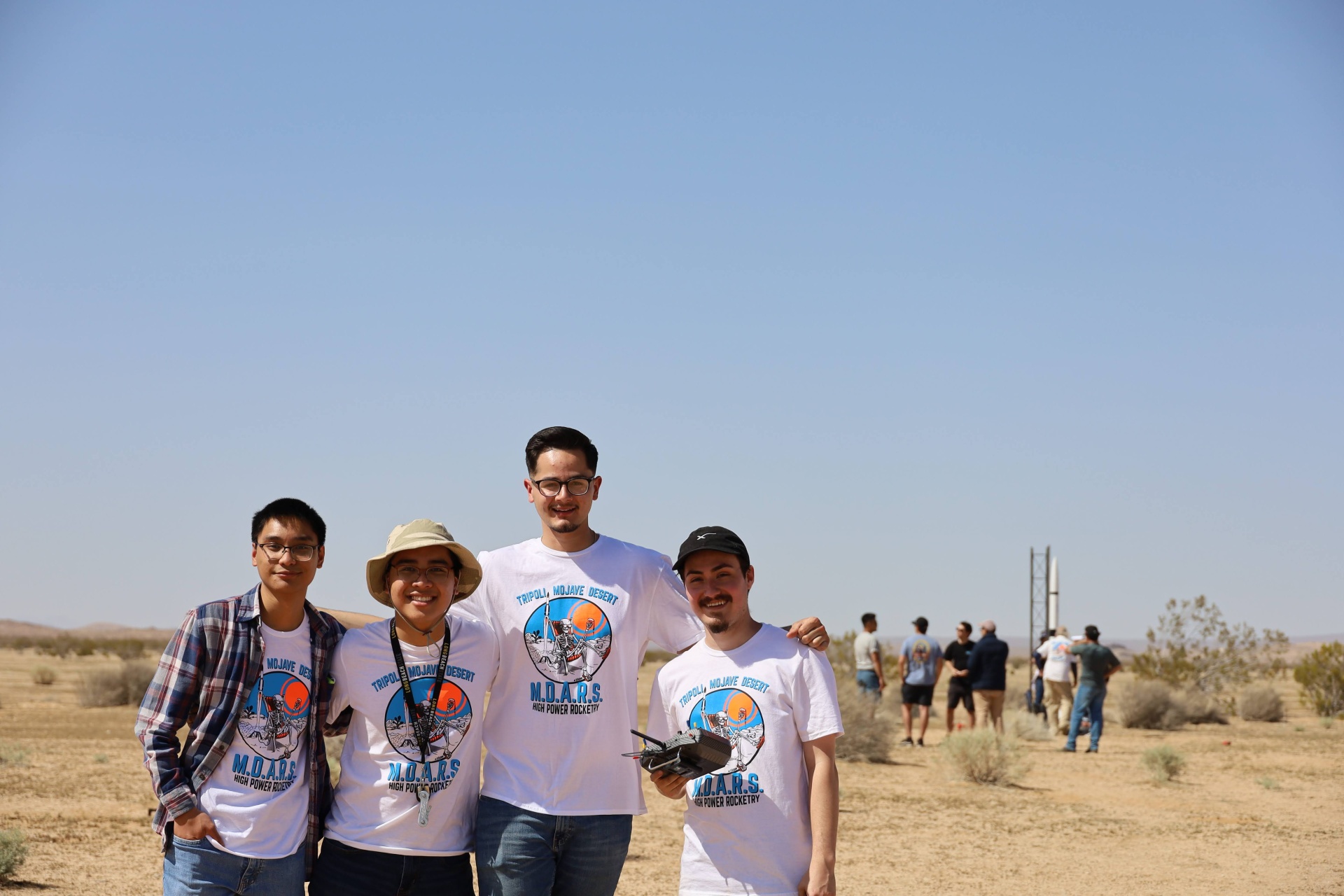 STARBASE, the Department of Defense facility at the Joint Forces Training Base in Los Alamitos, helped with outreach. "STARBASE was a really big supporter of our STEM Outreach. They're super supportive of our whole program," said aerospace engineering major Brianna Clark, a member of the Recovery and Safety teams.
STARBASE contributed the previous year also, when the campus pandemic closure kept the team from accessing the Rocket Lab. Although the team was back on campus this year, supply-chain issues affected the timeline for manufacturing and deliveries. "We did have a few bumps in the road," said Michelle Lee, who will serve as next year's Team Lead.
In addition to bumps, LBR also had high winds, which were blamed for the LBR rocket not reaching its required altitude of between 4,000 and 6,000 feet during its home launch in Mojave last month.
More than half of the 60 U.S. middle school, high school, college, and university teams participating in this year's competition opted for home launches as an alternative to NASA's Marshall Space Flight Center in Alabama. Traveling to Alabama would have been difficult for Long Beach Rocketry due to California prohibiting state-funded or state-sponsored travel to states, such as Alabama, with discriminatory laws.
Snagging third place in the AIAA Reusable Launch Vehicle division was particularly gratifying, said Lee. "We were able to design and create an extremely creative, effective, and safe launch vehicle utilizing a dual deployment system." 
Lee thanked faculty advisors Dr. Praveen Shankar and Dr. Daniel Whisler for their support. Dr. Shankar has been advising the team since its inception, but recently relinquished the role to Dr. Whisler.
Image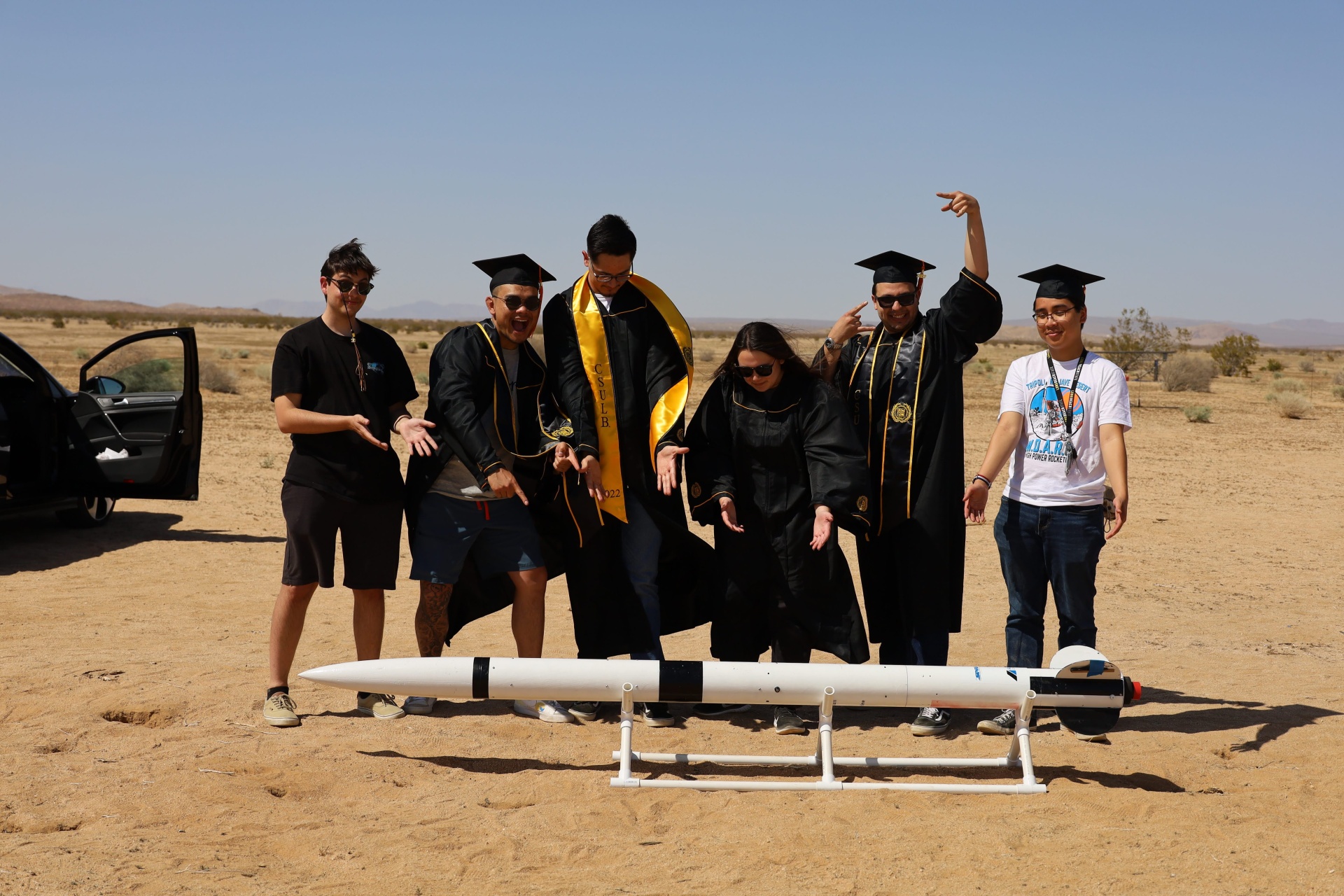 The 2021-22 Long Beach Rocketry team included:
Co-leads
Structures/Manufacturing
Matthew Mackey (lead)
Cristian Chavez (lead)
Chris Brodersen
Edgar Cantoran
Josh Pastizzo
Jaeden Sahilan
Samantha Sany
Ari Zapata
Recovery
Kai Schaeffer (lead)
Juan Rodriguez (lead)
Ryan Bui
Brianna Clark
Zohair Khan
Michelle Lee
Alejandro Martinez
Joey Otanez
Ari Zapata
Payload
Carlos Lopez (lead)
Thomas Nguyen (lead)
Bryce Derring
Aramis Kelkelyan
Jojo Navasca
Long Nguyen
Safety
Samantha Sany (lead)
Jaeden Sahilan (lead)
Ryan Bui
Brianna Clark
Michelle Lee 
Lupe Lucero
Business
Oscar Sanchez-Vasquez (lead)
David Avila
Canyon Castillo
Ashley Jones
Michelle Lee
With most Team Leads graduating—including Pham and Fraga— Long Beach Rocketry will have a less-seasoned roster next year. However, Lee said she's optimistic, since all of next year's leads are qualified and have launch experience.
This was the seventh year the team participated in the NASA Student Launch Competition. The team placed fourth overall in 2017-18, fifth in 2018-19, 12th in 2019-20, and in 2020-21, took first-place awards for Project Review and Best-Looking Rocket categories.
Lee and Clark both credit supportive high school teachers for igniting their interest in engineering and rocketry. Lee originally planned to pursue pediatrics, but her teacher at Westminster High steered her toward engineering. In preparation for attending CSULB, she was looking for an activity similar to the go-cart project she'd worked on in high school when she came across LBR.
Clark said she realized she had an aptitude for engineering when she was working on a "notoriously hard" rollercoaster project in eighth grade and found it "super super easy."
Her teacher at Diamond Ranch High School talked frequently about career possibilities in space and rocketry. Another strong supporter was Clark's father, who'd been interested in studying engineering himself, but didn't have the opportunity.  "I think it's really cool that I can do this and show my parents that this isn't just for me, but for all of us," she said.  
While a student at Santa Monica College, Castillo said he participated in an honors society and a robotics club. Transferring to CSULB, he immediately began looking for a club to join. He came across Long Beach Rocketry during Week of Welcome and served on the Structures and Business teams. Next year, he will serve as Business Lead.
Team members credited the competition with helping them learn about teamwork, technical issues, and also make friends. "It's something really special and unique to experience in your first year of college. Everyone in LBR was so like-minded and hard-working," Clark said.
"This is what engineering and this club is all about: achieving something great, and through every possible challenge, succeeding," said Whisler, an associate professor in the Mechanical and Aerospace Engineering Department. "I could not be more proud of what these fine students have done."