CSULB Chemical Engineering Graduates Earn Prestigious National Research Fellowships
Published February 24, 2021
Career opportunities for chemical engineers are seemingly limitless, ranging from teaching and research to work in the food, cosmetics, energy, biomedical, pharmaceutical, nanotechnology, or semiconductor industries. 
CSULB 2013 chemical engineering graduates Addis Fuhr and Aaron Joffe found their calling in research, and have both earned Ph.D.s and landed prestigious fellowships. Fuhr is studying novel materials at Oak Ridge National Laboratory (ORNL), home to one of the world's fastest supercomputers. Joffe is working on COVID-19-related tasks at the National Institute of Allergy and Infectious Diseases (NIAID) within the National Institutes of Health (NIH).
Both credit undergraduate research under Chemical Engineering professors Roger Lo and Sergio Mendez for getting them started on their paths.
"At CSULB, it has been my privilege to work with sharp minds of future scientists and engineers," said Lo, now chair of the Chemical Engineering Department. "I am very happy and proud of what Dr. Fuhr and Dr. Joffe have achieved." 
As part of the Presidential Management Fellowship program, which exposes recent graduates to the federal government, Joffe will spend the next two years rotating through a variety of positions within NIAID, which is headed by Dr. Anthony Fauci, President Biden's chief medical advisor.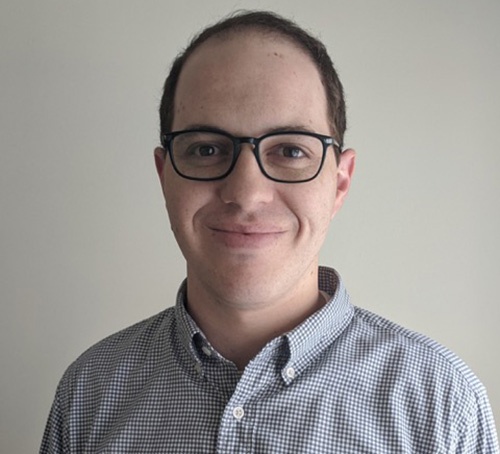 "Working at NIAID during the current COVID-19 pandemic has been extraordinarily challenging and exciting," said Joffe. "The entire institute has been busy handling COVID-19 related tasks, in addition to all of the everyday operations that are essential for fulfilling NIAID's mission." 
Joffe has coordinated responses to public and media inquiries, and documented COVID-19-related research projects. "I feel fortunate to be working here, and I am constantly impressed by the hard work and dedication of my colleagues," he said.
At ORNL's Center for Nanophase Materials, where Fuhr started a Weinberg Distinguished Staff Fellowship in January, he's studying structure and property relationships in multinary inorganic materials. Potential research applications range from energy harvesting, batteries storage, superconductors and other quantum materials, and refractory materials for reactors.
The center is home to some of the world's best scanning probe and imaging equipment, most powerful pulsed neutron source, and one of the world's fastest supercomputers. ORNL's IBM-built Summit system, with a performance of 148.8 petaflops, was rated the world's second-fastest supercomputer system in the latest Top500 rankings.
Both credit their CSULB undergraduate studies and research work with Lo for laying the foundation for their success.
"I found the Chemical Engineering Department at CSULB to be the perfect combination of challenge and comfort," said Joffe, who was a CSULB President's Scholar. "It had a small family feel to it and I got a great education from professors like Dr. Larry Jang, Dr. Sergio Mendez, and Dr. Roger Lo. Dr. Lo took me under his wing early on and introduced me to academic research."
Joffe credits Lo's mentorship with encouraging him to pursue a Ph.D. After finishing his undergraduate degree at CSULB and working as a process engineer for a short time, he completed a Ph.D. in Bioengineering at UC Berkeley. As a 2018 Irving Weisenfeld Fellow at UC Berkeley, he studied how parasitic worms are able to evade the immune system.
"If I hadn't attended CSULB and met Dr. Lo, I don't know where I'd be right now," Joffe said.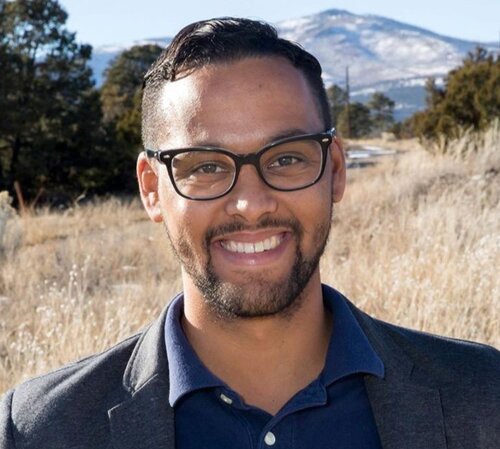 Fuhr credits his undergraduate studies and research experience at CSULB for starting him on his path as a researcher. "When I first started at CSULB, I did not know what type of career I wanted, but my undergrad research experience made me realize that research was my real passion," he said, adding that it was also key in his being accepted into the Chemical and Biomolecular Engineering doctoral program at UCLA.
In his undergraduate studies at CSULB, Fuhr learned that failure is a necessary step to success, and the importance of using critical thinking to work through problems until a solution is found. He said his understanding of those key research principles helped him win a graduate student research fellowship at Los Alamos National Laboratory (LANL) and were useful during the 18 months he worked for MITRE as a senior modeling and simulation engineer/analyst.