Alumni Spotlight
Scott A., Class of 2020
Alumni Scott A.
Image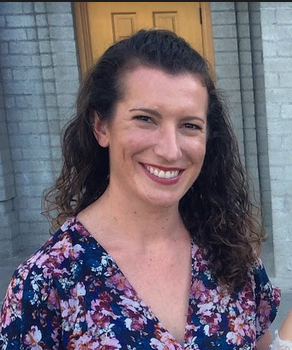 1. How has obtaining this degree and/or credential positively affected your employment experiences and life overall?
Earning my Master's in Special Education has influenced how I interact with students and their families as well as colleagues and administrators. The coursework and class discussions helped me to challenge and expand my own worldview while also learning how to advocate for students and their families in positive and productive ways.
2. Where are you currently working and what is your title/position? 
I am a resource specialist at Zamboni Middle School in Paramount Unified. I co-teach four language arts classes and serve as case carrier for about 25 students.
3. What advice do you have for a prospective student to your program?
My advice for prospective students is to be fully present in your classes. It's easy to bring work stress to campus and want to lesson plan and check emails in class, but that can lead to getting lost and falling behind in discussions and coursework. I found that unplugging from work at the end of the day helped me to grow more as a teacher in the long run because I tried to get the most out of class time.
4. What was your favorite/most memorable part of being a graduate student at CSULB?
My favorite part of being a graduate student at CSULB was having the same professors for different classes throughout the program. I felt like the faculty was strongly invested in our growth and success and were always, sometimes brutally, honest about our quality of work and progress toward each of our individual goals.
Bryan graduated with his M.S. degree in Special Education in Spring 2017. He was admitted to the Ph.D. program in Special Education at the University of Kansas and begins Fall 2017. He will specialize in evidence-based practices while concurrently completing his Board Certified Behavior Analyst (BCBA) program in September 2017 from Florida Institute of Technology. 
David graduated from the M.S. in Special Education in Spring 2013. He then began the doctoral program in Special Education at the University of Kansas in Fall 2013  and earned his Ph.D. in Spring 2017. David accepted a tenure-track position as an assistant professor at the University of Hawaii and begins August 2017.