English Single Subject Program
Thank you for your interest in our program. We are confident that if you come to CSULB for your English single subject credential you will leave well prepared to teach in our schools. We have a dedicated faculty who will help you on your journey to become an outstanding English teacher.
An English single subject credential enables you to teach middle school and high school English Language Arts. The credential has two major parts - content and pedagogy (or English & teaching). In order to demonstrate subject matter competency, you must complete prescribed courses in your field. You can do this by completing a degree in English or English Education from an approved and accredited institution of higher education. Another option is to successfully pass the CSET examination in English. California schools often teach a variety of activities, so the credential requires you to demonstrate breadth and depth in the content area. As you look at the list of required courses, you will see that you are required to complete lower division activity courses and upper division content courses. For the CSET examination, the content assessed basically replicates the coursework content of a typically English Education undergraduate program. The professional education courses will help you learn how to teach. In these courses you will learn how about culturally responsive and sustaining pedagogies, methods so support academic, social, and emotional learning as well as how to build an effective learning environment to support the students in your care.
Image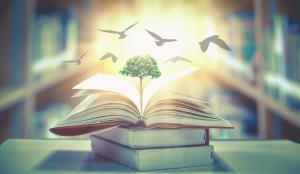 Information Meetings
The SSCP offers monthly Information Meetings to provide an overview of credentialing in California, introduce the program, and answer specific questions. Prospective candidates are urged to attend this meeting, and similar meeting offered by other institutions, in order to make an informed choice of which program to enter.  Check the Single Subject Credential Program website for Information Meeting dates and times. If you have any questions, please call the Teacher Preparation Advising Center (562) 985-1105 or email ced-tpac@csulb.edu.
To teach English in California secondary schools, students must earn a teaching credential in English. This web page provides information about the English Credential Program at CSULB.
To obtain a credential to teach English, students must fulfill the following requirements:
Subject matter courses may be taken concurrently with Education courses as long as the program is completed prior to the onset of student teaching.  Interested students will find the full list of courses needed at the Subject Matter Competency link for English.
EDSS 300G serves as the prerequisites for all other education courses. Students may take EDSS 300G concurrently with other courses in the English Subject Matter Program, but they may not enroll in any core education courses until after the successful completion of EDSS 300G and admission to the program. CSULB undergraduates may take EDSS 300G beginning in their junior year.  Candidates must pass EDSS 300G with a B grade or better to be admitted to the English Credential Program.   
Students may take the following co-requisite classes at any time prior to or after admission to the program:
HSC 411B - Health Science for Secondary School Teachers

ETEC 444 - Computer Technology in Education, Level I.  Note: This requirement may also be met by a passing grade on a state-approved examination OR by passing ETEC 411, a one-unit proficiency course.

EDSP 355B - Collaborative Models of Inclusive Education

EDP 301, 302, or 305 Child / Adolescent Development / Educational Psychology
Note: All candidates must show basic skills proficiency via CBEST or another accepted method. In addition, candidates must have an overall GPA of 2.67 in all college courses and major or a 2.75 in their last 60 semester units or 90 quarter units. Once a candidate is admitted to the English Credential Program, the following courses must be completed:
EDSE 435 - US Secondary Schools: Multicultural Education

EDSE 436 - Curriculum, Instruction, Assessment & Classroom Management

EDSE 457 - Reading and Writing in Secondary School

EDSS 450G* - Methods in Teaching English

EDSS 472 (A, B, C) plus EDSS 473G - Student Teaching. (15 units) and S.T. Seminar (3 units)
OR
EDSS 572 (A, B, C) plus EDSS 473G- Intern Student Teaching (15 units) and S.T. Seminar (3 units)
* It is highly recommended that students take 450G just prior to Student Teaching.
The semester prior to student teaching, students must obtain a student teaching application from the SSCP website and submit it by the appropriate deadline. 
Fall Semester Student Teaching - Application DUE March 15th 
Spring Semester Student Teaching - Application DUE October 3rd 
Student teaching in English is not offered during the summer.
 
Generally speaking, all applications must be turned in by March 15th  for the fall student teaching and by October 3rd for spring student teaching. Candidates must secure Dr. Wooldridge's signature and submit their completed application to the Teacher Preparation Advising Center by these dates. Students who have applied to student teach in the past but have withdrawn their applications for one reason or another are also held to these firm deadlines.
Students applying to student teach must familiarize themselves with the student teaching application process and requirements available at the Single Subject Program site. General information about the Single Subject Credential Program (provided in detail on the SSCP website). Please review it thoroughly to see which questions can be addressed before making an appointment.