Recap: Spring 2022 Financial Symposium
BeachFinRising, sponsored by the Finance Department of the College of Business at CSULB.
Once again this event brought together the students and faculty of California State University, Long Beach, finance industry leaders, and the community to discuss current trends, market moves and career opportunities in the field of finance.   The event occurred on Friday, March 11, 2022, from 1:00 PM – to 4:30 PM.  As a virtual symposium, we were quite successful with over 150 attendees.
This Symposium covered the following topics:
Why you should not ignore fixed income – Pratik Kothari
Dr. Kothari talked about how Fixed Income should be a part of every portfolio and how it works to bring balance and, oftentimes, safety to a portfolio that is not necessarily available from equity investments alone.
Image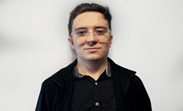 Blockchain Beyond Bitcoin – Harrison Owen 
Mr. Owen graduated just two years ago and while pursuing his master's degree found an affinity for computers and programming and has since become an expert in Blockchain and NFTs.  The purpose of the talk was to explain to the audience what the technology behind Bitcoin is and how it is a game-changer in our financial world.
Image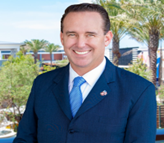 ​Careers in Wealth Management – Merlin Micken                 
Mr. Kicken is a repeat speaker with the symposium from TSG Wealth Management and his topic covered his daily working life, he brought along some interns so that the students could ask them some questions about what it is like to start in the world of Wealth Management.