THE JOHN AND HELEN APOSTLE ENTERPRISE LAB & INCUBATOR
Open to all CSULB students, the John and Helen Apostle Enterprise Lab and the Apostle Incubator provide interdisciplinary and inclusive entrepreneurial learning experiences. The Lab is a classroom experience that immerses students in the theory and practice of new business creation, while the Incubator is a non-credit activity that provides hands-on, applied opportunities that connect the university's rich talent pipeline to the greater Long Beach entrepreneurial community.
Study Entrepreneurship with students from across the university
Work in cross-college teams on an innovative, entrepreneurial project
Connect with guest speakers, mentors, and advisors from the Long Beach business and entrepreneurial community
Learn by applying knowledge to projects not just exams
Great News:  The two Apostle Enterprise Lab  (AEL)  classes can count towards the Entrepreneurship minor!
The Catalog is the most reliable source of requirements and course descriptions. Review current courses and requirements for the minor at our Minor Center.​
The Apostle Enterprise Lab (AEL) is coursework aimed at studying entrepreneurship from idea to launch to execution. Through collaboration across disciplines and fields, AEL students will get a rich and, powerful entrepreneurship education that is unmatched across the university. Each year, students will be selected from colleges across campus to form an AEL cohort that will be limited to 25 to 30 students. Half will be business students to provide emphasis on commercial viability, and half will be from other colleges to maximize innovative and creative thinking.
Through on-campus non-credit sessions, the Apostle Incubator (AI) provides access to a community of mentors, investors, and Entrepreneurs in Residence to guide budding entrepreneurs through the business development process. CSULB students will cultivate knowledge essential to determining the viability of business ideas. Through guest speakers and tutorials on start-up topics, AI helps entrepreneurs develop resilience, persistence, and drive. Additionally, mentors will help to provide thorough understanding of the markets the entrepreneurs are looking to enter. Applying this knowledge and leveraging AI's resources is pivotal to AI participants' ultimate success.  
The Apostle Enterprise Lab and Apostle Incubator are funded by a generous grant from the John and Helen Apostle Foundation. The Foundation supports nonprofit organizations and charitable programs in Long Beach that have a demonstrable impact on the Long Beach community. The Foundation was created to honor the legacies of the late John and Helen Apostle, Long Beach-based entrepreneurs who were actively involved in local civic and philanthropic endeavors, especially in the Greek community.
Image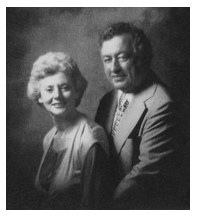 Born in Greece, John migrated as a young man to the United States and brought an entrepreneurial spirit. Helen, also of Greek heritage, was born in Fresno, California. They were very active in the Greek community, and Helen spent many years on the Parrish Council of the Assumption Greek Orthodox Church in Long Beach.
After purchasing the Golden Sails Inn on Pacific Coast Highway in Long Beach in the 1960s, John and Helen operated the Inn so well that it became a landmark location for wedding receptions and events. Helen hosted Christmas parties for foster children, with her and her church group giving gifts and food. Always concerned about their future prospects, Helen established a scholarship fund for these children through the Children's Foundation of America in the early 2000's. She passionately wanted to give them opportunities to lead successful, productive lives as adults. Helen named it the John Apostle Scholarship Fund in John's memory.
John passed away in 1996, and Helen passed away in 2017. Since they had no children and were financially successful, they placed their estate in a charitable foundation to benefit the community, needy children, and the elderly. The John Apostle and Helen Apostle Foundation continues to fulfill John and Helen's legacy today.