Research
Project Title: The Experience of Alzheimer's Disease Family Caregivers in a Latino Community: Cultural Congruence and Disparities in Utilization of Support Services
Image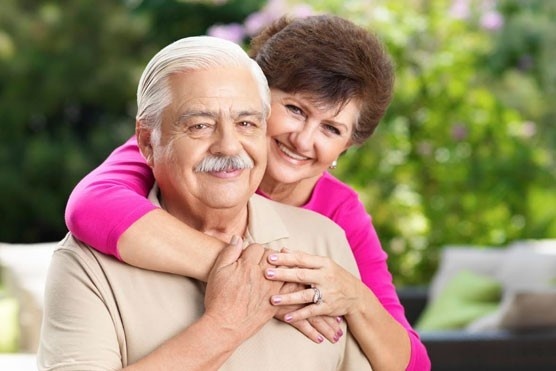 Image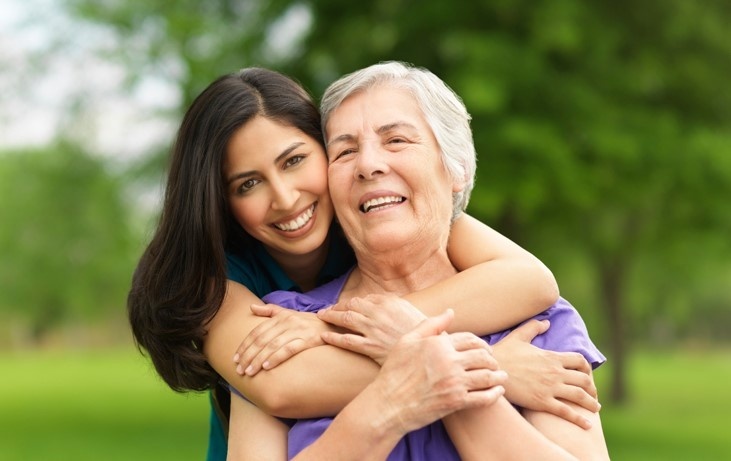 Older Latinos are the fastest-growing demographic group in the country and have a higher risk of developing Alzheimer's disease and related dementia than the general population. Family caregivers tend to have higher levels of stress rooted in trying to provide high-quality care for their loved ones with little formal support. Dr. Martinez and her team conducted research on the causes of service underutilization among Latino families by comparing the expressed preferences of caregivers to the perspectives of service providers. The research was carried out in collaboration with the Alliance for Aging, Inc. the local Area Agency on Aging for Miami-Dade and Monroe counties in Florida. The study found several relevant emergent themes to better understand the underutilization of support services, including 1) the denial/lack of acceptance of disease in early stages, 2) culturally specific notions of love, duty, and obligation, 3) gendered beliefs regarding care, 4) an absence of clear path to formal support, and 5) an incongruence of type and timing services. The study received funding from the National Institute on Aging. We are currently developing an intervention based on these findings to address the disparities in utilization.

Publications:

Martinez IL, Acosta Gonzalez E, Quintero C, Vania MJ. The Experience of Alzheimer's Disease Family Caregivers in a Latino Community: Expectations and incongruences in support services, The Journals of Gerontology: Series B, 2021; gbab170, https://doi.org/10.1093/geronb/gbab170

Martinez IL, Acosta Gonzalez E. Care v. Caring: Obligation, duty, & love among Latino Alzheimer's Family Caregivers. Journal of Applied Gerontology,41(7),1744-1751,  https://doi.org/10.1177/07334648221084998

For more information contact Dr. Iveris Martinez at Iveris.martinez@csulb.edu
With the support of the Archstone Foundation, SCAN and, the American Gold Star Manor, the College of Health and Human Services is committed to serving the needs of an aging population by going beyond the traditional academic arena to do the following:
Engage communities in identifying issues and solutions

Incorporate the voices of older adults and their friends and families

Work with community organizations in the design and implementation of solutions
With the financial support of each of the three partners, named above, we are funding faculty teams to work with the community members to identify and address the most pressing needs of older adults. The goal is to facilitate aging in place at the American Gold Star Manor. To date, we have funded four innovative projects to work with older adults at the Manor. We prioritize and support Gold Star Manor residents to age in place with the highest quality of life. The projects are also a way to foster interprofessional collaboration among faculty at the university and train students from across diverse fields to work effectively with an aging population. Please browse the dropdowns below for more information on the faculty lead research within this initiative. 
Image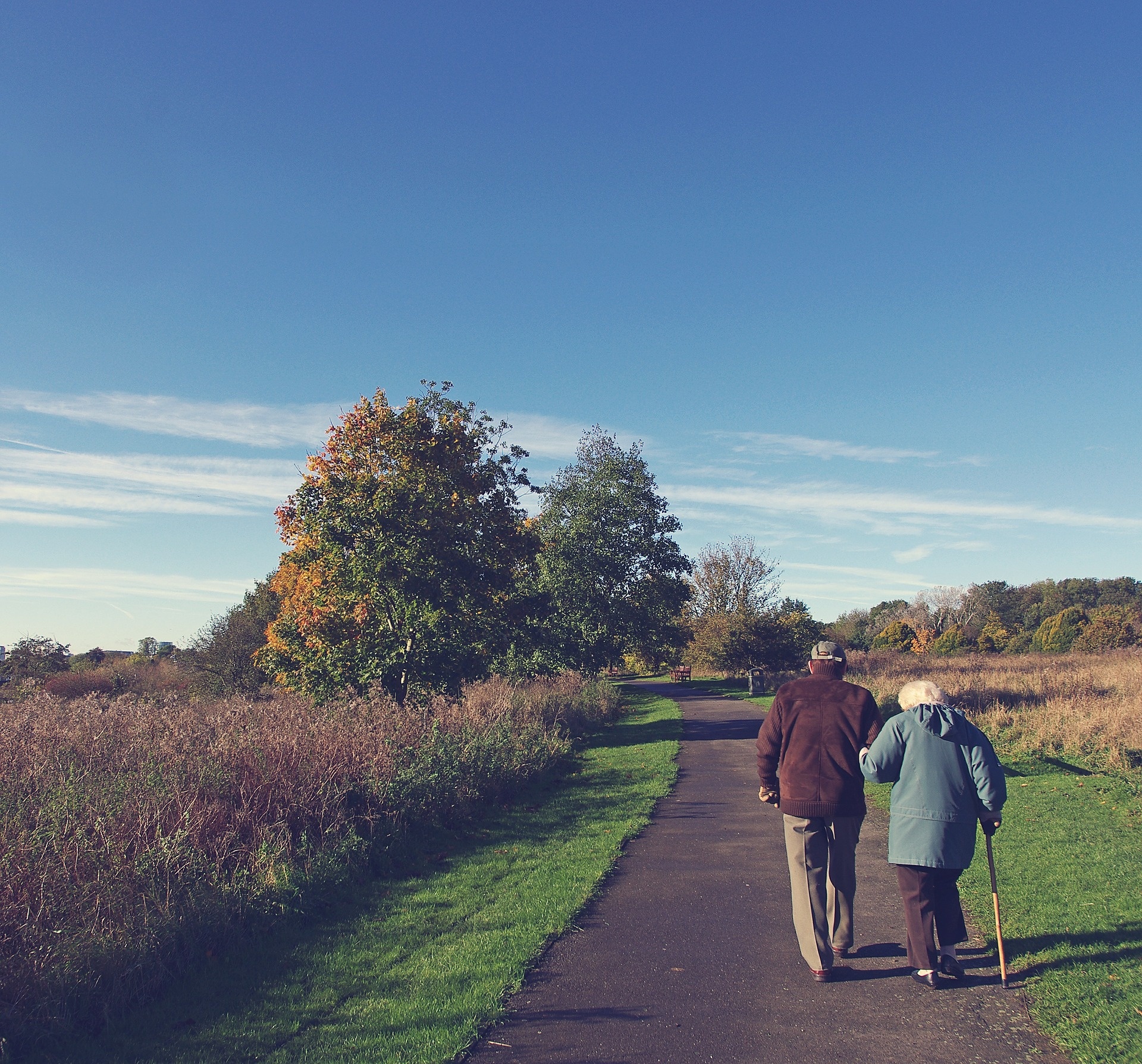 The purpose of this project was to examine the impact of auditory deprivation in the form of untreated mild-to-moderate hearing loss in individuals 60 and older and auditory stimulation in the form of personal sound amplifying product (PSAP) use, on the quality of life in older adults (aged 60 and up). How hearing loss contributes to diminished social interaction and cognitive decline is not well understood however, a strong correlation between untreated hearing loss and the quality of life emphasizes the importance of early identification and management. Researchers fit and monitored the adaptation and utilization of low-cost amplification devices in community-dwelling older adults to assess the impact these devices have on social isolation and quality of life by comparing baseline and post-intervention measures. A primary aim was to raise awareness among seniors and students on the importance of treating even mild hearing loss and how treatment can influence the quality of life and social isolation in this population. Another aim was to demonstrate the importance of having access to devices that can decrease the effects of these hearing loss.

For more information contact Edward Garcia, AuD. Assistant Professor, Department of Speech-Language Pathology
Email: Edward.Garcia2@csulb.edu 
Dr. Scott Ducharme from Kinesiology and his colleagues were granted funding in spring 2022 to implement a 10-week MEFit exercise intervention established by the LifeFit Center, and used for the past 6 years to help the older adults in the Long Beach community who are LifeFit members. MEFit is a multi-modal program consisting of muscular fitness, cardiovascular, balance, and flexibility components. It incorporates all critical components of general physical health and specifically fall risk reduction.  The intervention occurs 3 times/week, with each session lasting 1 hour. Within each session, the general structure includes: warm-up (7 min), strength training (20 min), cardiovascular training (15 min), balance training (10 min), and flexibility/cool-down (8 min). Its evaluation will provide insight into the potential benefits of this intervention, including improvements to walking ability, physical function, and QoL, in a different demographic segment of the older adult population than would usually have access. 

For more information contact Scott Ducharme, PhD, Assistant Professor, Kinesiology Email: Scott.Ducharme@csulb.edu
A Purposeful Design for Older Adults: Connecting Seniors to their Community through Walking (CSCW)
Image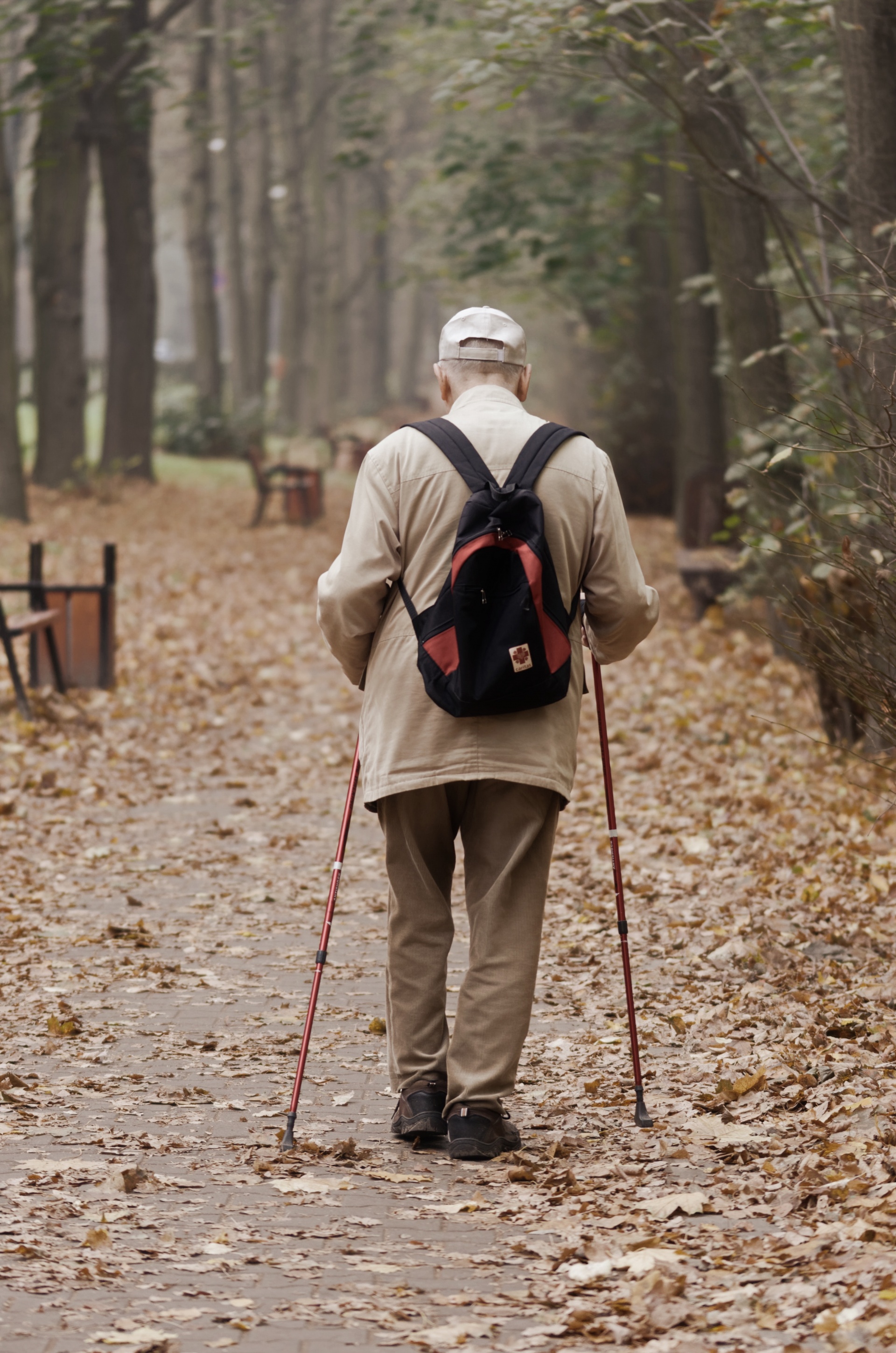 Limitations to physical activity participation for older adults have many detrimental effects, including decreased connectivity with the community and poorer health. To increase community connectedness, physical activity levels, and walking self-efficacy of American Gold Star Manor (AGSM) residents, the CSCW Program worked with residents, the City of Long Beach, and co-investigators to research and develop 8 intentionally designed monthly walking paths throughout the city for Long Beach seniors through a participatory process with Gold Star residents. As part of the process, we conducted a PhotoVoice research project tailored to understanding the unique needs of walking solutions for older adults in Long Beach, CA.  Each monthly walk had an educational theme (e.g., heart disease prevention and exercises to improve walking ability).  Student research staff who lead the walk provided educational information about that health-related topic (e.g., how walking lowers the risk of heart disease) as well as information about what programs and resources the community offers for older adults interested in that health-related topic. The monthly walks also included visits to local businesses and/or sites (e.g., Long Beach Museum of Art) that offer experiences specifically tailored to them. The impact of the CSCW project is currently being assessed with one publication demonstrating its effectiveness in connecting older adults to their community.

Presentations:

1. Natividad, D., Wilkinson, A., Walters, K., Marshal, M. & Durke, D. (2019, October) Effectiveness of an Eight-Month Walking Program on Meeting the Social and Physical Needs of Community Dwelling Older Adults at the South West American College of Sports Medicine Annual Meeting, Newport, CA.

2. Durke, D., & Walters, K. A. (2019, June) Assessing the Health Needs of Older Adults Living in an Underserved Urban Community. Poster session presented at the American College of Sports Medicine Annual Meeting, Orlando, FL.

3. Marshall, M., Walters, K. A., Harrel, K., Lunde, N., & Wilkinson, Alexandra. (2019, April). Connecting Seniors to Their Community Through Walking: A PhotoVoice Exploration. California Council on Gerontology and Geriatrics Conference, La Verne, CA.

4. Walters, K. (2019, October 17) "Connecting Seniors to Their Community-Results of a Monthly Walking (CSCW) Program." CSA Colloquium.

5. Natividad, M. *, Wilkinson, A. *, Walters, K. A., Marshall, M., & Durke, D. * (2019, October). Effectiveness of an eight-month walking program on meeting the social and physical needs of community dwelling older adults. Poster presented at the South West American College of Sports Medicine Conference, Newport, CA.

For more information contact Dr. Kellie Walters, Assistant Professor, Kinesiology Department.
Email: kellie.walters@csulb.edu 
Project Title:  Multicomponent Dual-Task and Single-Task Interventions to Reduce Risk of Falling in Community-Dwelling Older Adults
Image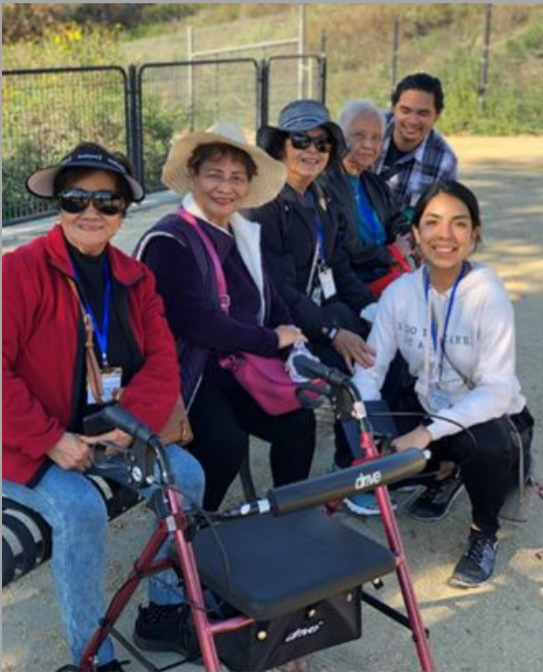 Falls are the leading cause of fatal and nonfatal injuries and financial burden among Americans aged 65 and older. Falls can also have serious psychological consequences such as fear of falling. Many older adults who experience a fear of falling limit daily activities creating further impairment in balance and reduction of muscle strength. Although many older adults feel that falls are unpredictable and unpreventable, a considerable amount of research for more than 20 years has demonstrated the effectiveness of group balance exercise programs (single-task interventions) in reducing falls. Recent studies have also found that declines in cognitive skills associated with planning, monitoring and conducting goal-oriented complex actions (executive function), in addition to decreased balance ability, are associated with increased risk for falls. When two attention-demanding tasks are performed simultaneously, both tasks compete for attention resources and thus challenge the brain to decide which task to prioritize. The ability to perform two tasks simultaneously, each of which could be performed independently, is called "dual-task" performance. The current project has investigated the effectiveness of two (8 weeks each) multicomponent interventions (single-task intervention and dual-task intervention) on the reduction of fall risks in independently functioning community-dwelling older adults. We hypothesized that both the mild, and cognitively impaired older adults will show larger improvement on strength, clinical balance, and executive function than would the older adults with no cognitive impairment from a DT intervention. The study found that The DT intervention improved both balance and strength for all groups, providing evidence for the effectiveness of the DT intervention in reducing fall risks regardless levels of cognitive health. This result is particularly important for cognitively impaired older adults who have poorer balance and muscle strength than those who have no or mild impairment and thus are more prone to falls.

Select Presentations:

1. Zachary Tuttle, Olivia Maiocco, Ben Gerami, Jeremy Wang, Andrew Lee, Jamie Tan, Joseph Vitug, Olfat Mohammed, Barbara White, Young-Hee Cho, and Vennila Krishnan. The Role of Cognitive Impairment in Dual-Task Intervention. CSM, Denver, CO. Feb 12-15, 2020. The Role of Cognitive Impairment in Dual-Task Intervention (confex.com)

2. Vennila Krishnan. Effects of cognitive-motor dual task training on fall risk reduction in community-dwelling older adults. Colloquium Speaker series: Center for Successful Aging, CSULB, Long Beach. Feb 12, 2020.

3. Zachary Tuttle, Young-Hee Cho, Barbara White, Olfat Mohamed, Vennila Krishnan. Reducing Fall Risks: The Role of Cognitive Impairment in Dual-task Intervention. 2020 Cognitive Aging Conference Poster Presentation

For more information contact Vennila Krishnan, PT, Ph.D., Associate Professor of Department of Physical Therapy.
Email: vennila.krishnan@csulb.edu 
Image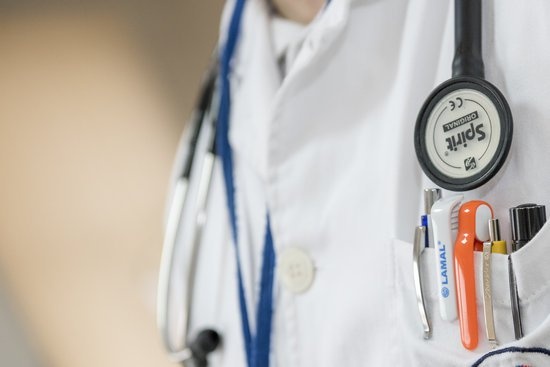 Older adults and the elderly often have difficulties navigating support systems that are designed to help them. This project will be a joint effort between the Health Care Administration and Social Work departments of California State University, partnering with Alternatives for Vets, a non-profit organization located in downtown Long Beach, and SCAN Health Plan's Independence at Home to develop and implement a Navigator Link program at the American Gold Star Manor. AGSM residents and stakeholders will be involved in Phase I, which will include a needs assessment conducted through focus groups; focus group transcripts will be analyzed to develop Phase II of the project, which is the development, implementation, and evaluation of a student intern—driven Navigator Link program. Outcome evaluation data will be collected through the Navigator Link program, as well as by Alternatives for Vets, which specializes in helping veterans obtain VA benefits, and will be a primary service "link" in the context of the program.
For more information contact Grace Reynolds D.P.A., Professor, Health Care Administration
Image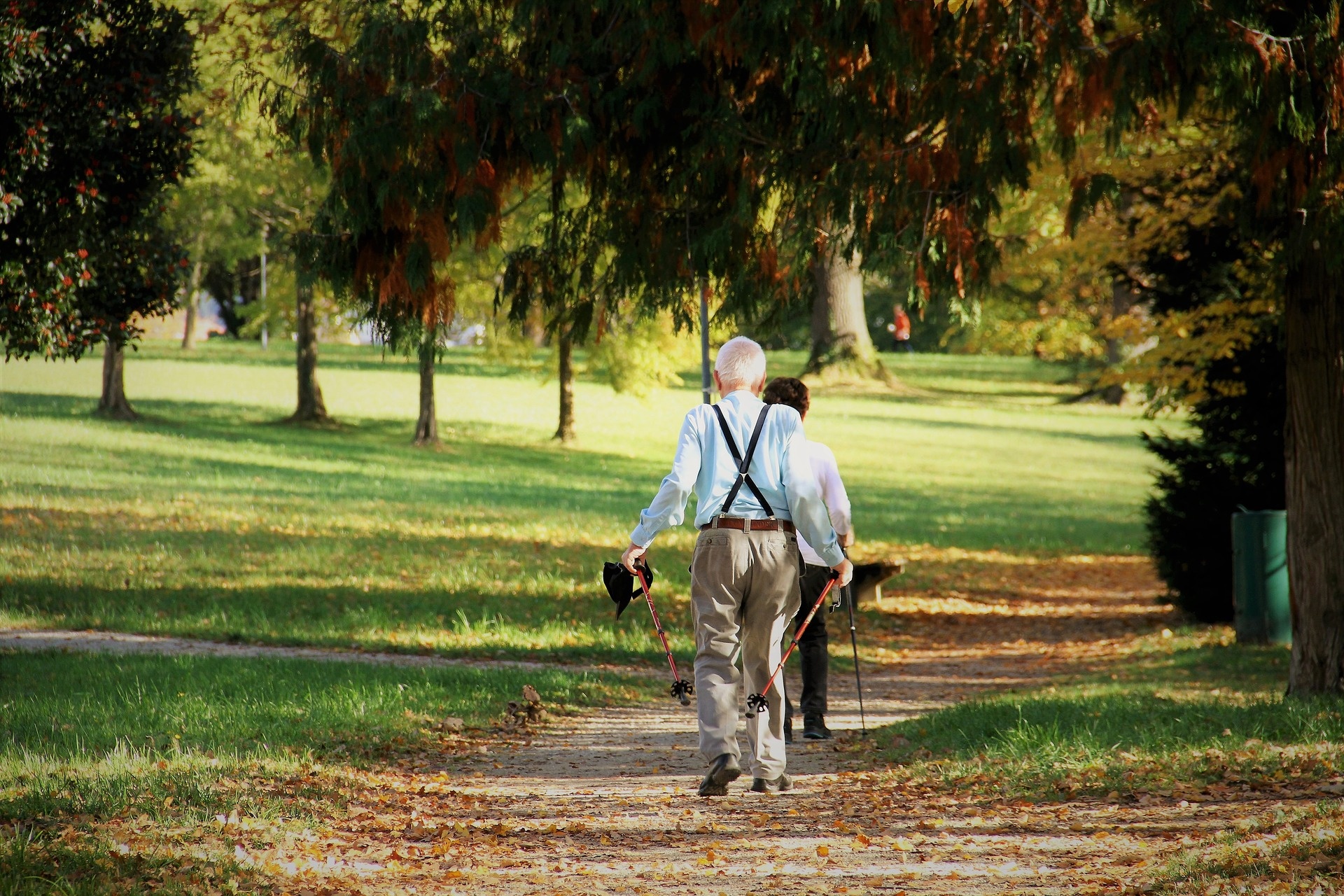 Research demonstrates that grief and Post Traumatic Stress Disorder (PTSD) can result in feelings of loneliness, depression, anxiety, and maladaptive food consumption. Among the long-term sequelae of these emotional states is social isolation. Older adults who are American Gold Star parents or military veterans are particularly vulnerable to these conditions. Based upon NIH's Science of Behavioral Change, this proposed highly innovative program encapsulated three pivotal components that promote health and quality of life: (1) health literacy & nutrition, (2) physical & cognitive activity, and (3) a sense of belonging. A series of 15-week workshops that integrate health literacy and nutritional cooking demonstrations were developed, implemented, and evaluated by a sustained, committed "learning community" consisting of stakeholders at different levels (AGM residents, students, faculty, and community partners). Trained interprofessional teams of students and AGM residents implemented the Workshops. The Formation of "cooking buddies" and "gardening buddies" among AGM residents were encouraged throughout the project to promote physical and cognitive activities and reduce social isolation. At Posttest, participants who attended the workshops and embraced the "buddy system" demonstrated: 
(a) an increase in health literacy by 25% as measured by the National Assessment of Adult Literacy (NAAL), 
(b) an increase in nutrition-related knowledge, attitudes, and practices as measured per FAO guidelines 
(d) a decrease in dietary intake of polyunsaturated fatty acids, monounsaturated fatty acids, vitamin C, vitamin D, fiber, calcium, potassium, and magnesium as measured by a 24-hour dietary recall 
(f) a decrease in total fat intake, added sugar intake, and total sodium intake as measured by a 24-hour-dietary recall 
(e) a decrease in social isolation by 15% as measured by the Social Disconnectedness Scale and Perceived Isolation Scale, National Social Life Health and Aging Project 
For more information contact Gail Farmer, DrPH, Professor, Health Sciences
Email: Gail.Farmer@csulb.edu 
Mask mandates and social distancing have been strongly recommended as an effective way to combat the COVID-19 pandemic. However, these recommendations have been unevenly adhered to. The Center for Successful Aging is one of 12 sites for the nationwide study on the Systematic Observation of Mask Adherence and Distancing (SOMAD). SOMAD was designed to capture the characteristics of individuals, thereby making it possible to compare face covering and distancing by gender, age group, race/ethnicity, physical activity levels, and location. To better understand mask adherence and social distancing within Long Beach, we conducted a systematic observation of proper mask adherence and social distancing at select sites throughout the city, including commercial (shopping centers and streets) and recreational areas (parks and beaches).

We conducted 7,692 observations between October 2020 and May 2021. Data collection and analysis were led by student interns at the Center for Successful Aging. Our analysis to date has found significant differences in mask adherence by location, ethnicity, and gender. Proper mask use at shopping centers hovered at approximately 80% for most of the observation period, with a dip in mask adherence in November 2020. Proper mask adherence in commercial streets observed hovered between 53 and 70% but declined greatly after February 2021. Mask adherence was lowest in recreational areas. Asians were more likely to adhere to masking (70.8%), while whites had the lowest adherence rates (at 42.5%). Females were more likely to adhere to masking regulations than males. Though older adults have recently shown a decrease in mask adherence, a significant difference in proper mask adherence was not found among age groups. Findings to date were presented at the American Public Health Association Meetings in October 2021.

From our results, it is evident that there needs to be more education and awareness to promote proper mask adherence. This motivated us to create educational resources, such as posters and infographics, and present them at community forums to spread to the community and raise awareness about important COVID-19 safety policies. In the event that we have future pandemics, a better job needs to be done at increasing signage around the community and targeting information to diverse groups. We continue to collaborate with other California sites to analyze the data.

Presentations:

1. Martinez I, Hurtado J, Merrifield J, Pitchford L, Roman E, Ranjit S. Recent Trends in Proper Mask Adherence in Long Beach: An Observational Study in the time of COVID-19, Annual Meeting of the American Public Health Association. October 26, 2021.

For more information contact Dr. Iveris Martinez at Iveris.Martinez@csulb.edu
Library of electronic data on aging sponsored by the National Institute on Aging available for analysis. 
Data on government supportive services programs for older adults in the United States, including population characteristics and expenditures.
Online repository of Alzheimer's Disease-related data on over 488,000 subjects from 45 research partners.
Centers for Disease Control database on adult health behaviors, chronic conditions, and preventive care from 50 US states based on 400,000 adult interviews each year. 
Access and documentation on population survey data on aging around the world.
Infographics and comprehensive reports based on data from numerous federal US agencies.
GSA is the oldest and largest interdisciplinary organization devoted to research, education, and practice in the field of aging dedicated to the promotion of the study of aging and dissemination of information to scientists, policy decision-makers, and the general public.  Sections and interest groups span basic biological research to clinical to behavioral and social research, humanities and policy. The association sponsors an annual conference and six academic journals, publications, and numerous newsletters on developments in aging.
ASA is a multidisciplinary association with membership comprised of more than 5,000 practitioners, educators, administrators, and other leaders in the field.  The association sponsors an annual conference and diverse publications on developments in aging.
​AAGE was established in 1978 as a multidisciplinary group dedicated to the exploration and understanding of aging across the diversity of human cultures with holistic, comparative, and international. AAGE sponsors numerous mentoring opportunities, as well as, scholarships for students. Anthropology & Aging (formerly Anthropology & Aging Quarterly) is the official publication of AAGE, and is published as a full-fledged digital journal.
AAIC® is the Alzheimer's Association annual international conference, with opportunities to present, network and learn from the scientists and policymakers dedicated to advancing dementia science. 
Research Resources for Faculty
American Federation for Aging Research (AFAR)
National Institute on Aging (NIA) / NAtional Institutes of Health (NIH)