Education
Opportunities for Students
Supporting research and grant writing development
Networking with community-based organizations, healthcare providers, and government agencies
Data collection and analyses
Coordinating community outreach and health education efforts
Why apply for an internship with us?
The Center fosters interdisciplinary applied research, supports program evaluation, and promotes education on aging as a means to carry out our vision of reducing disparities and promoting well-being in diverse communities. Center internships are designed to give hands-on experience in addressing important issues for a growing and diverse aging population. 
Welcome to the Age-Friendly University Older Learning Resource Guide for California State University, Long Beach (CSULB). This resource guide has been created to serve older learners at CSULB and help them efficiently acclimate to higher education and promote their well-being. In addition, this resource will benefit staff and faculty serving older learners. The guide was conceived as part of our efforts as an Age-Friendly University.
Feedback regarding the Age-Friendly University Resource guide for continuous improvement is welcome. Please send your written request to amend, update, or correct the Age-Friendly University Resource Guide to the Center for Successful Aging at: CHHS-Aging@csulb.edu
GERONTOLOGY
Gerontology is a long-established yet recently-growing field dedicated to exploring the global complexity of aging and improving the lives of older adults.  Over the next decades, the U.S. population over the age of 65 will double in size and many careers will involve some aspect of the aging field. Gerontology is the fastest growing domain of the healthcare industry with expected job growth in the fields of medicine, allied health care, long-term care facilities and private homes, and preventive health fields such as fitness and wellness, recreation, leisure, and retirement housing.
Master of Science in Gerontology:
The Masters of Science in Gerontology Program provides a flexible interdisciplinary curriculum that gives new and seasoned professionals the competencies necessary for success in the field of aging. It provides experiential as well as didactic graduate education and professional training in gerontology for individuals planning to become professionals in public and private agencies. It provides field experiences to enhance understanding of concepts, themes, and skills related to aging at various life stages, within different gender and racial/ethnic groups and among people with various abilities. For more information and the application process go to:
Masters of Science in Gerontology Information
Gerontology Certificate:
The Certificate program is designed to educate individuals as gerontology specialists within a major field of study.  Students in ANY major are eligible to apply for the Certificate. Students from any major who are eligible to take upper-division coursework and have a minimum 2.5 GPA are welcome to apply for the Gerontology certificate. For more information go to:
Minor in Gerontology:
This program is designed to enhance the understanding of the aging process as it applies to a major field of study. Students may go on to work in community programs, health services organizations, government agencies, and the private sector. The Gerontology minor will require 15 semester units. Students may add the Gerontology minor to their program of study after consulting with their major advisor followed by contacting the Gerontology Program undergraduate advisor or visiting CHHS Academic Advising.
Gerontology Certificate & Minor Information
SOCIAL WORK
Social Work Master's Degree with Specialization in Adulthood and Aging:      
The Master of Social Work degree offers an opportunity to study in one of three areas of specialization:
 Child and Family Wellbeing

Integrated Health
Adulthood and Aging
Students rank their choice of specialization in the first semester of the foundation year. The second-year courses and field placement will be determined by this choice of specialization. While students are not required to designate a specialization, program stipend recipients and students who choose to complete the Pupil Personnel Services Credential are required to choose a specific specialization.
The Adulthood and Aging specialization prepare students to use strength-based and evidence-based approaches to promote positive adult, older adult, and family functioning across diverse populations. Through coursework and field placements, students will acquire and enhance their skills to effectively engage, assess, and intervene with adults and older adults. Students will gain knowledge of the unique psychosocial needs facing adults, older adults, and their families. Students will examine adulthood and the aging processes from multiple perspectives: biomedical, psychological, socioeconomic, spiritual, and cultural while examining contemporary trends that are shaping aging policy, practice, and theory.  This specialization provides a solid framework for students interested in working in the areas of adult protective services, supportive services for family caregivers, Alzheimer's and dementia care services, hospice services, the prison system and community corrections, promotion of healthy aging, long-term care, and health care collaborations.
Masters of Social Work with Specialization in Adulthood and Aging Information
NURSING
Master of Science in Nursing:
The Master's program prepares nurses to assume roles either as Nurse Practitioners or as Nursing and Healthcare Systems Executive Managers. The purpose of the Nurse Practitioner program is to prepare competent nurse practitioners who possess knowledge, skills, and abilities in physical diagnosis, psychosocial assessment, and management of health-illness needs in a primary or acute care environment. The purpose of the Nursing and Healthcare Systems Executive Management program is to prepare nurses to assume executive-level positions and senior leadership roles in hospitals, clinics, healthcare systems, and other healthcare entities serving patients in highly complex and diverse settings. The Master of Science degree is available to qualified students who desire advanced preparation in a variety of areas of clinical specialization and executive management. These Master's programs are all approved by the California State Board of Registered Nursing and accredited by the Commission of Collegiate Nursing Education (1 Dupont Circle, NW, Suite 530, Washington, DC, 20036-1120, phone 202-887-6791.
The degree also provides the following specialties in Aging:
Adult-Gerontology Acute Care Nurse Practitioner: 

 Adult-Gerontology Acute Care Nurse Practitioner Courses

Adult-Geriatric Nurse Practitioner Specialty Certificate:

  

Adult-Geriatric Nurse Practitioner Specialty Certificate Courses
Image

The Ukleja Center for Ethical Leadership offers training to enhance the integration of ethics in everything we do.
The core principles of the Ukleja Center are our:
Mission: Equipping people with the transformational power of ethical leadership
Vision: Strengthening communities by creating a culture that inspires ethical practice
Core Values: Integrity, Servant Leadership, Excellence, and Empowerment
We base our actions on three pillars that serve as our guiding lights:
Education: Engaging students in programs that enhance their ethical leadership development
Community Engagement: Augmenting the practice of ethical leadership in our community, both on campus and beyond
University Research: Engaging faculty members in original research on ethical leadership
End-of-Life Care
Gerontology
The Donald P. Lauda Wellness Lectureship was established to bring knowledge to the CSULB campus and the community at large through an innovative series of presentations by renowned experts in mental, physical, and spiritual health.  The lecture series draws a wide audience of attendees that includes students, alumni, faculty, and members of local and regional civic and private organizations, as well as friends and supporters of the University.  
This year's Lauda Lecture was presented on April 23, 2018, at the American Gold Star Manor by Iveris L. Martinez, Ph.D., Archstone Foundation Endowed Chair in Gerontology and the Director of the Center for Successful Aging. The lecture titled "Responding to an Aging Society: Partnerships in Progress" was moderated by Ozzie Martinez, MPH, Chief Administrative Officer of Kaiser Permanente South Bay Medical Center. 
In this talk, Dr. Martinez highlighted some of the issues facing aging societies everywhere, including diverse needs and rapid growth in the context of limited resources, various sources of vulnerability, and a limited workforce to promote healthy and engaged aging.  She introduced several of the collaborative efforts between LBSU College of Health & Human Services and community partners to develop sustainable partnerships and solutions to respond to an aging society.  The lecture was followed by a panel and audience discussion with Drs. Grace Reynolds, Vennila Krishnan, and Gail Farmer on the collaborative initiatives being launched at the American Gold Star Manor.
Image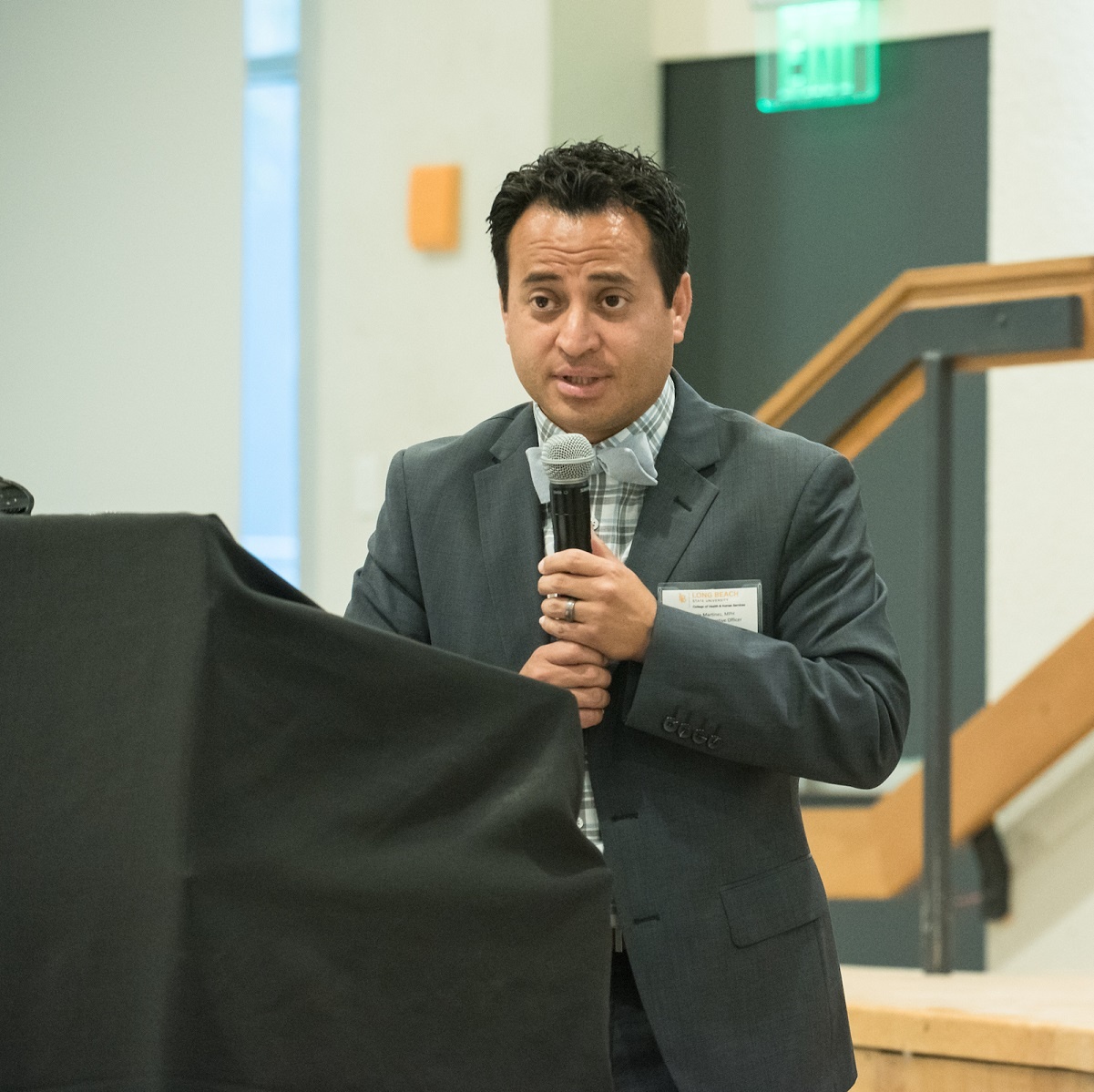 Image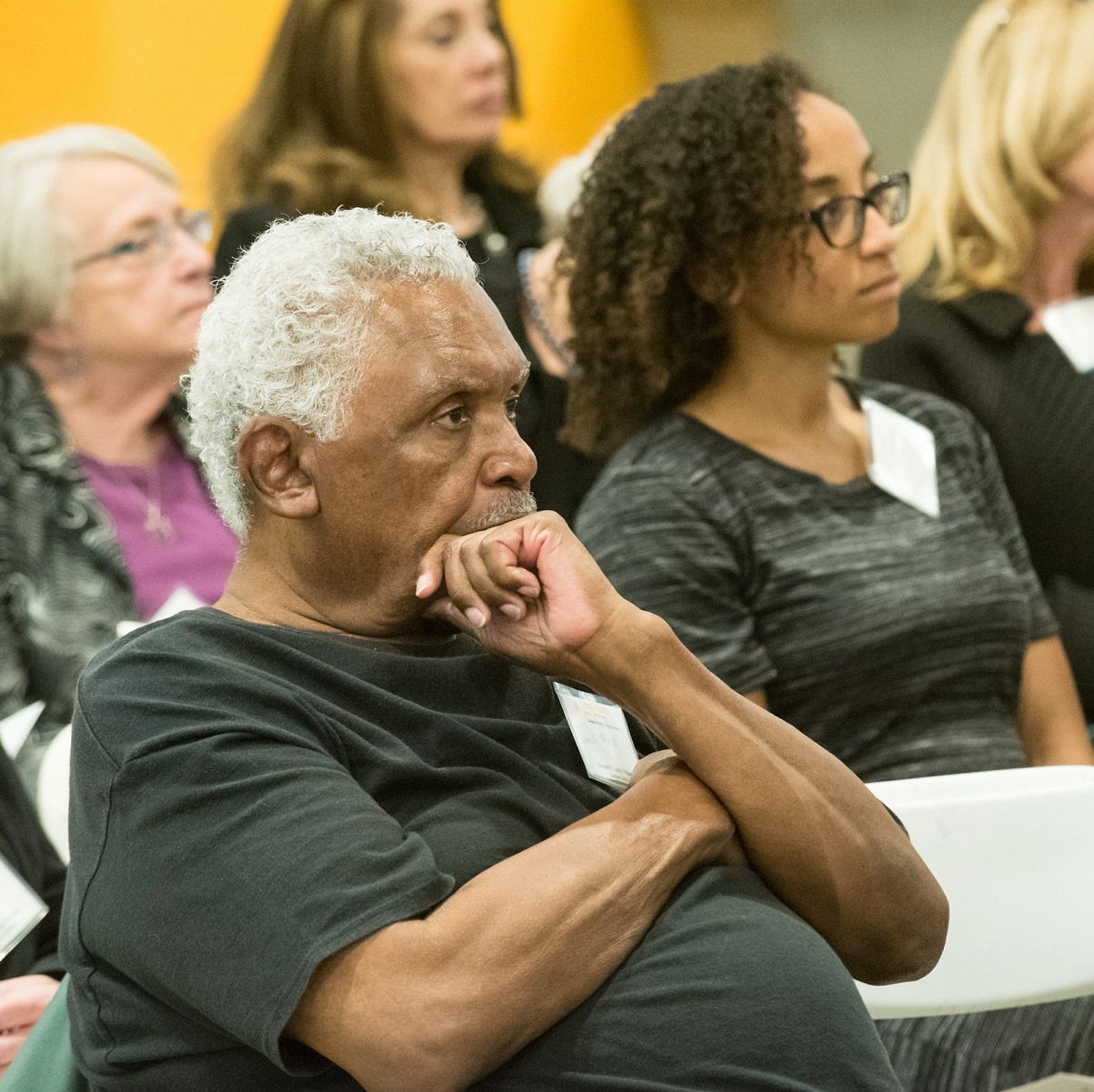 Image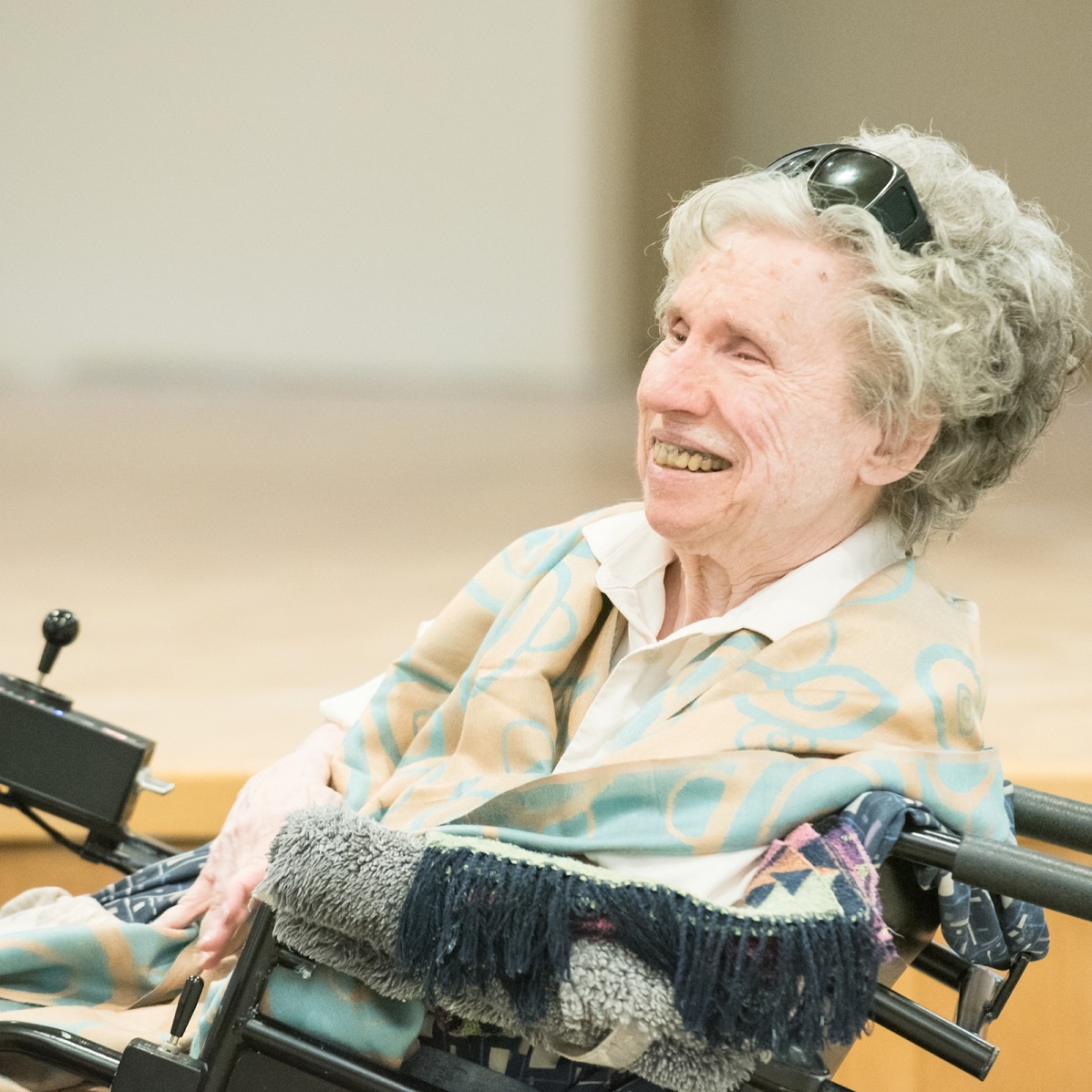 Image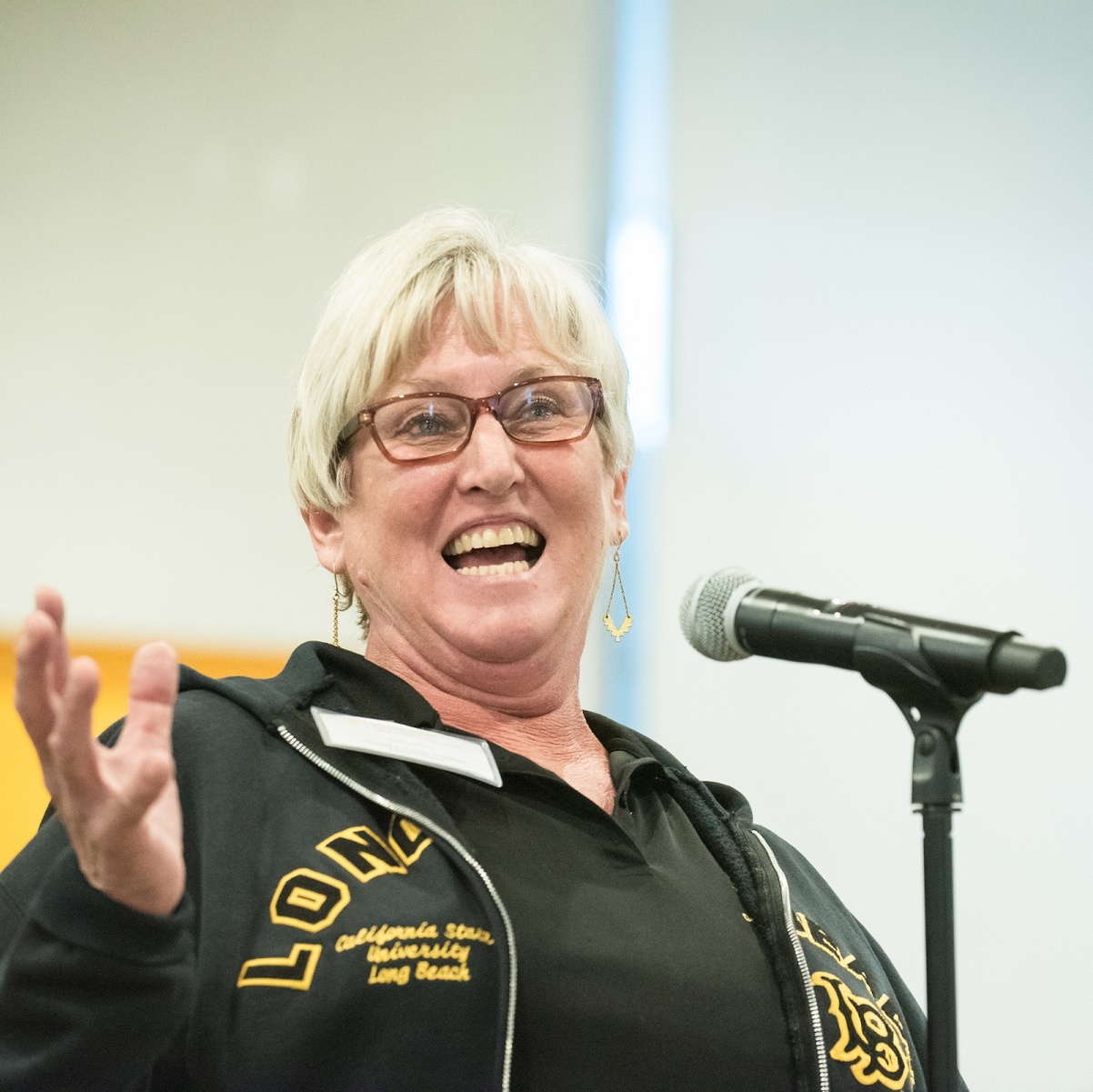 Image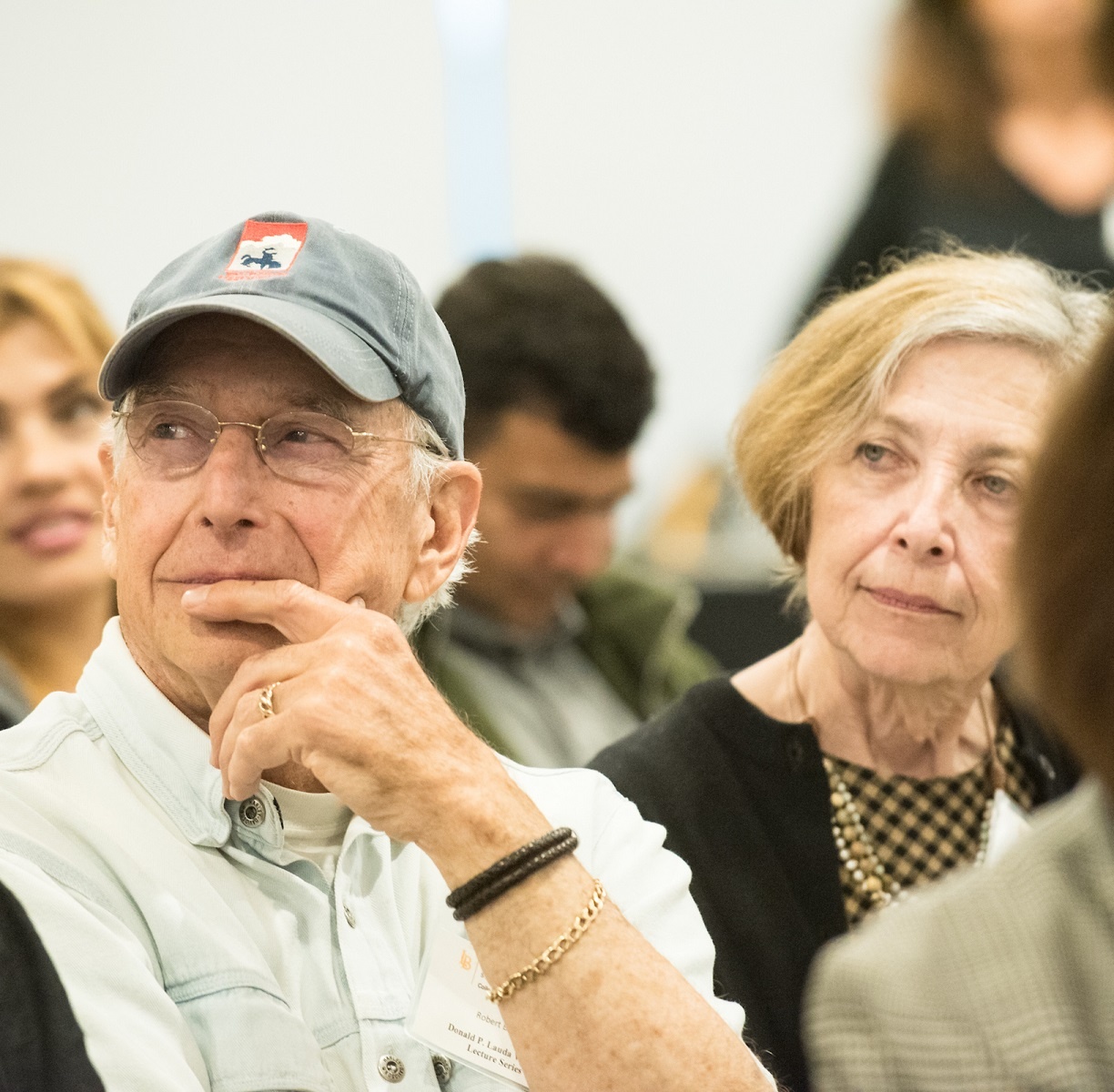 Image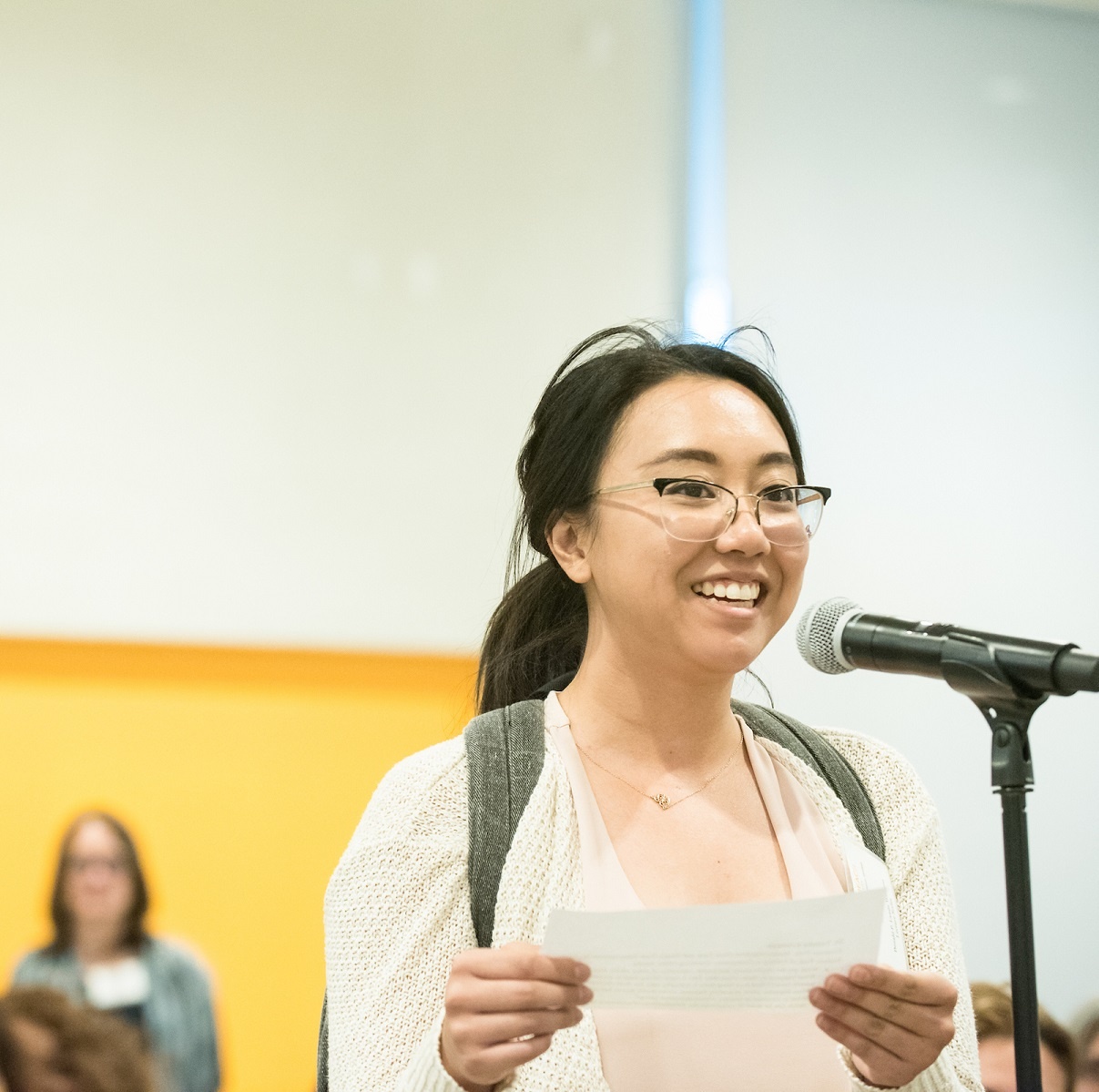 Image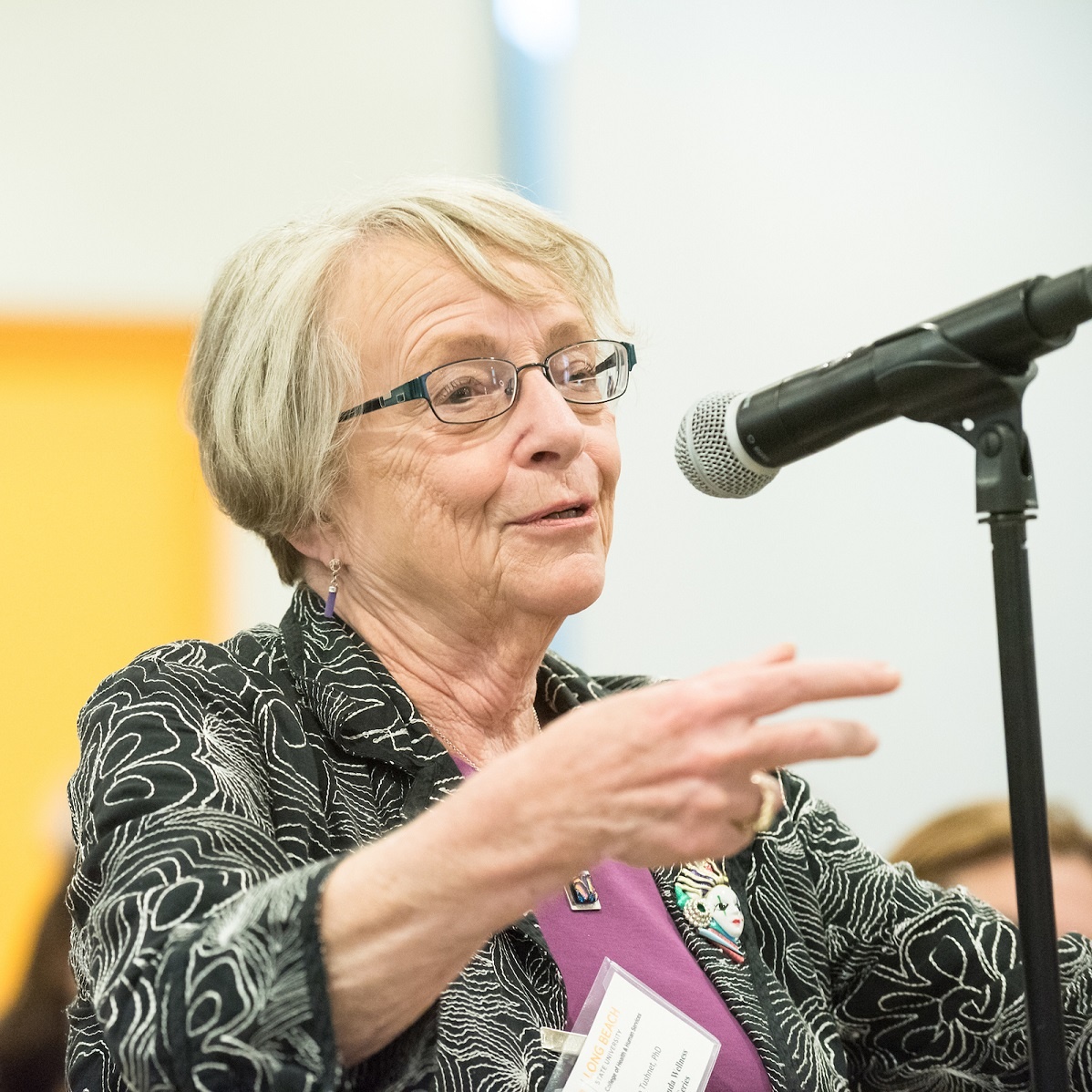 Image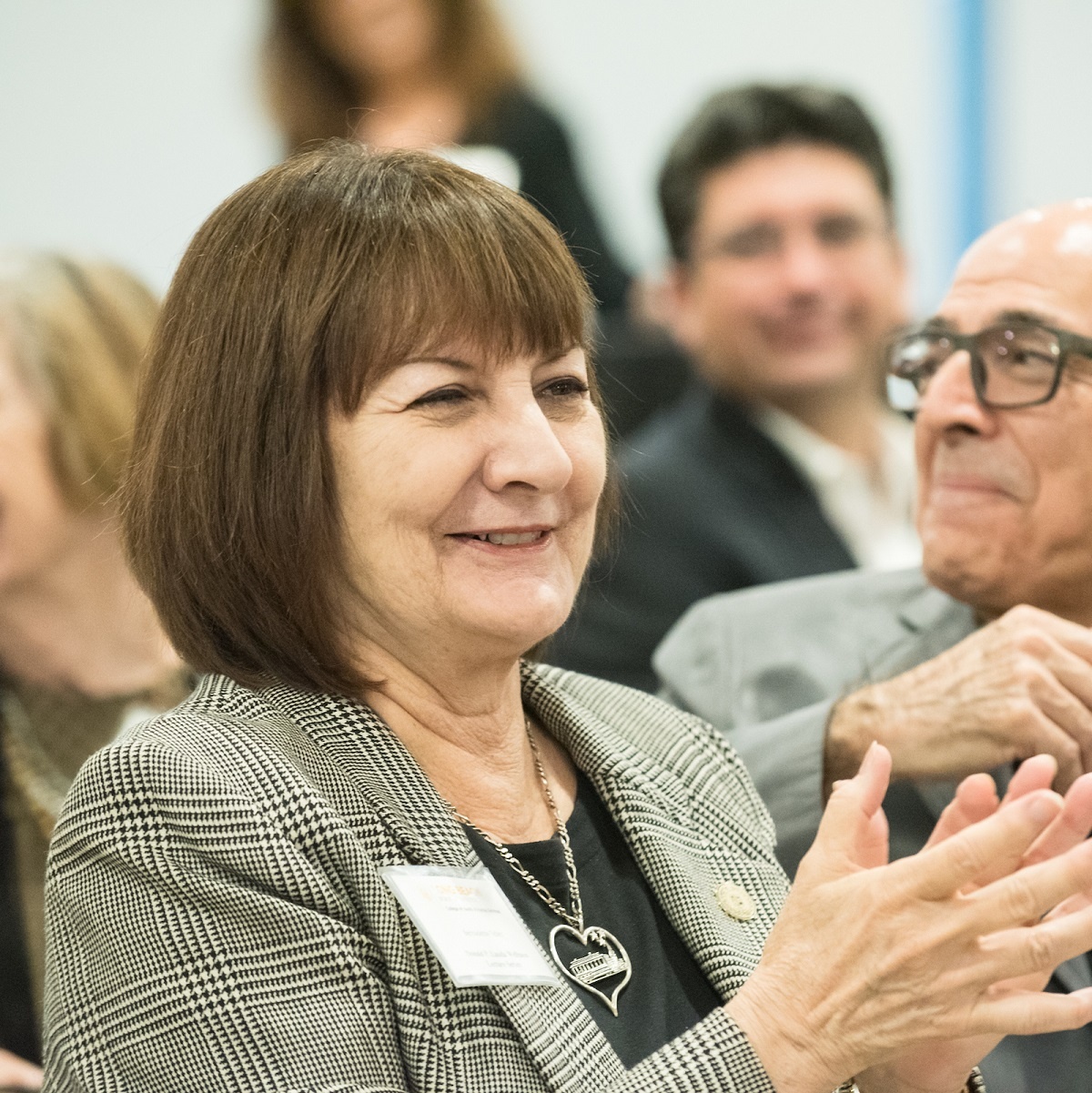 Image