BEACH Women in Engineering Conference
Women studying engineering are used to seeing few other women in their classes. But at the BEACH Women in Engineering Conference on April 9, they not only had company from nearly 150 women also studying engineering, but from more than 70 women engineers at various stages of their careers.
"I had a great time," said one attendee. "I felt more comfortable in an environment with women who understand my struggles as a woman in engineering."
The inaugural women in engineering conference, spearheaded by College of Engineering Dean Jinny Rhee and the college's philanthropic group, 100+ Women Strong, included two technical tracks, a professional track, and industry panels on aerospace, construction, and computer science and entertainment.
The speakers hailed from a broad spectrum of engineering disciplines and companies, including Abbott, Amazon, Applied Medical, Boeing, Google, Northrop Grumman, Romeo Power, Southern California Edison Co., Southern California Gas Co., Sundt, Swinerton, Teichert Inc., and more.   
"We have something for everybody," said Conference Chair Dorothy Benveniste, in opening the conference. "Professional tracks to get people skills and deal with imposter syndrome, perhaps; Coaching Circles where we will discuss internships, networking and work-life balance topics; and industry panels, where you'll hear successful women talk about their careers, and how they managed to circumvent the roadblocks that inevitably come up in anyone's career."
The conference's keynote speech was delivered by trailblazer Georgia Griffiths, president and CEO of G2 Software Systems, the company she started after being told that women could not serve as executives in the aerospace industry.
Griffiths said STEM is an incredibly good career for women. "I can't wait to find out what you end up doing," she said. "You are the generation that has the potential to lead this powerful country in the next technical revolution."
Griffiths recalled facing overtly discriminatory behavior when she entered the aerospace industry in the 1970s. "People thought I was a secretary a lot. I wanted to be a CEO and it didn't look like the old boys were going to let me do that," she said.
Humor was her best weapon. "I just dealt with them like I dealt with my brother. You can complain or you can join the kidding session—it's up to you. But definitely treat them as peers. The more you can diffuse with humor, the better."
In closing the conference, Dean Rhee thanked attendees, speakers, sponsors, and guests. She challenged attendees "to chart a path in the engineering world and to do your part to make it a better world to live in," she said, adding "Please keep shining."
Image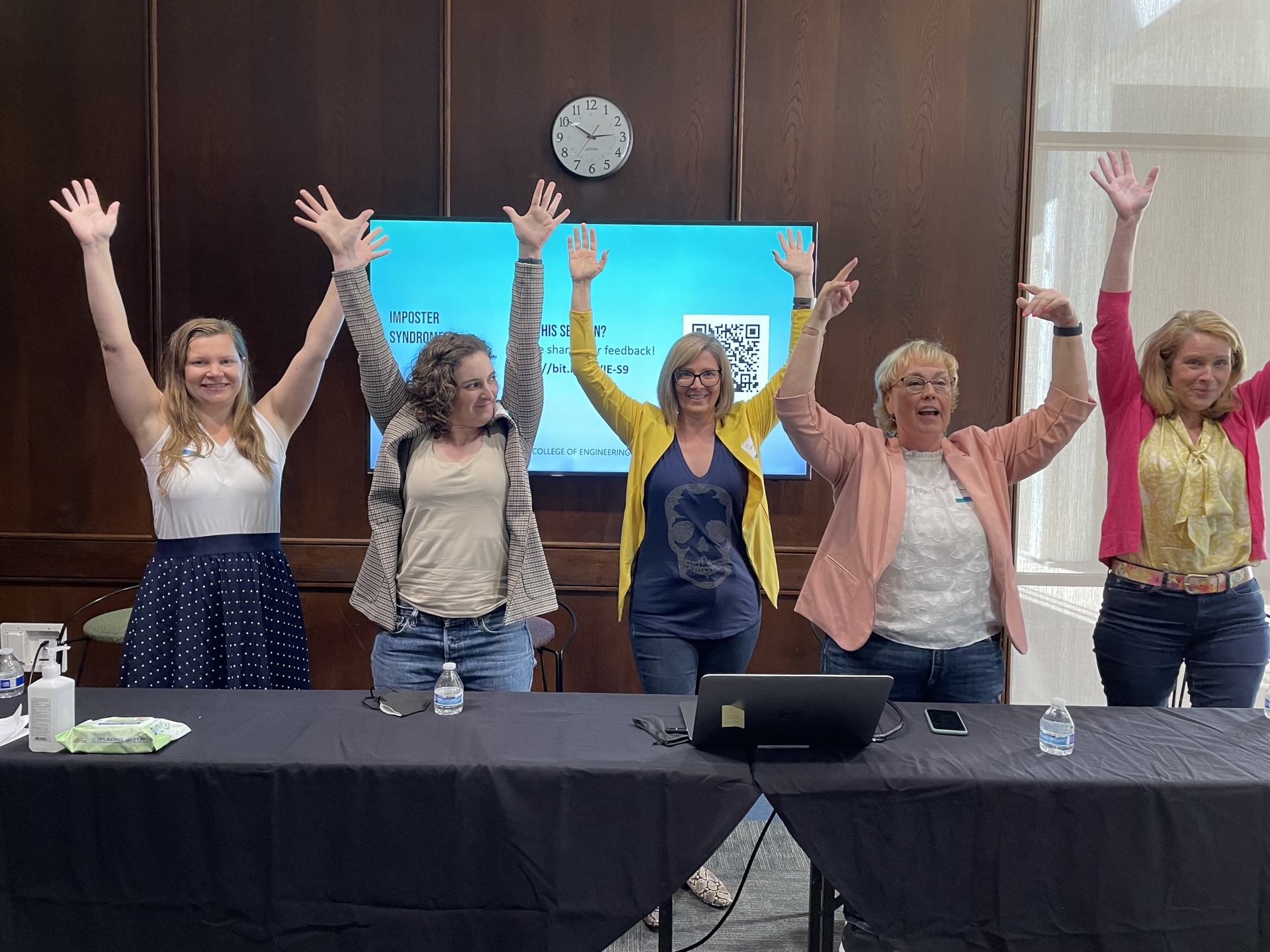 Image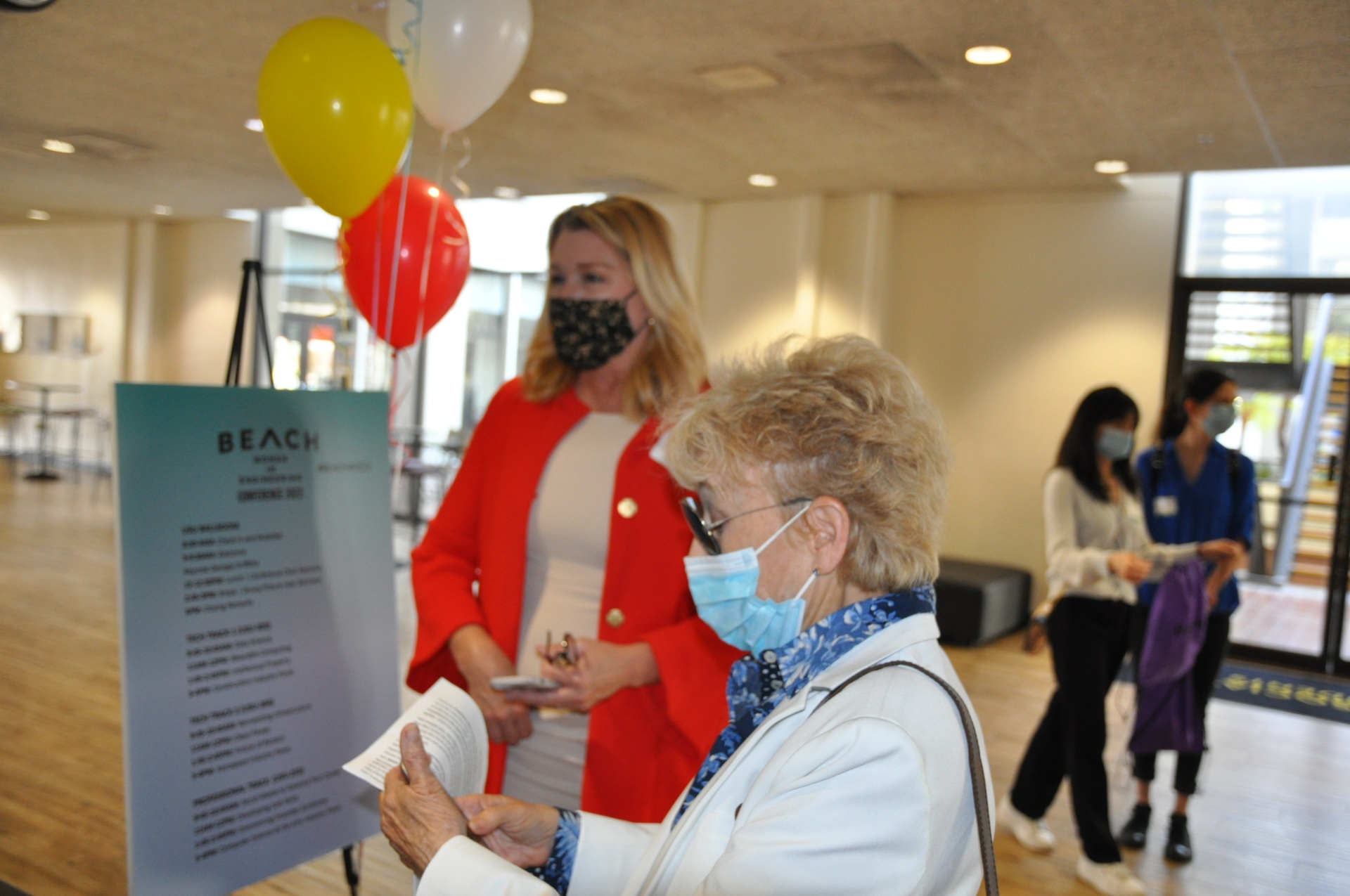 Image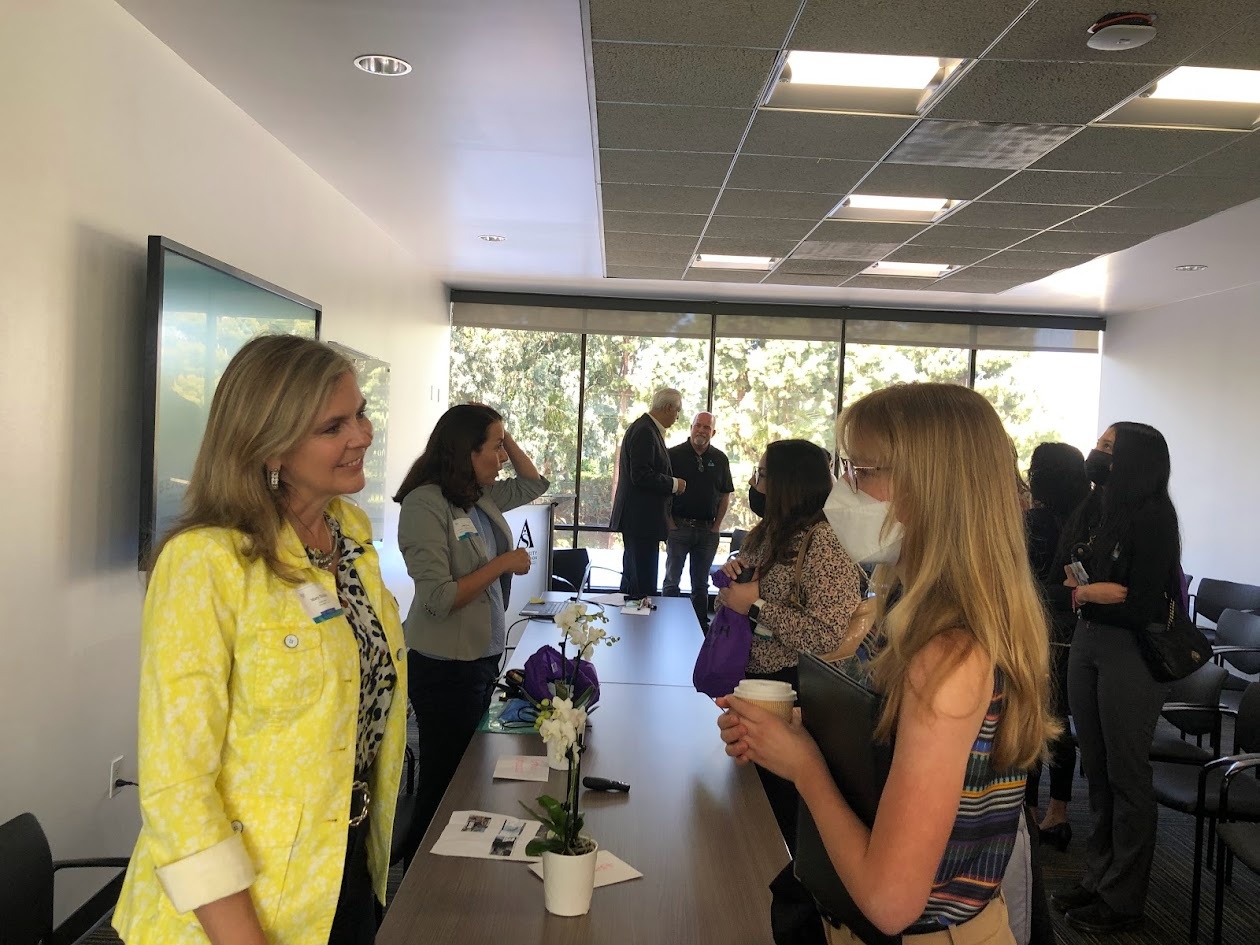 Image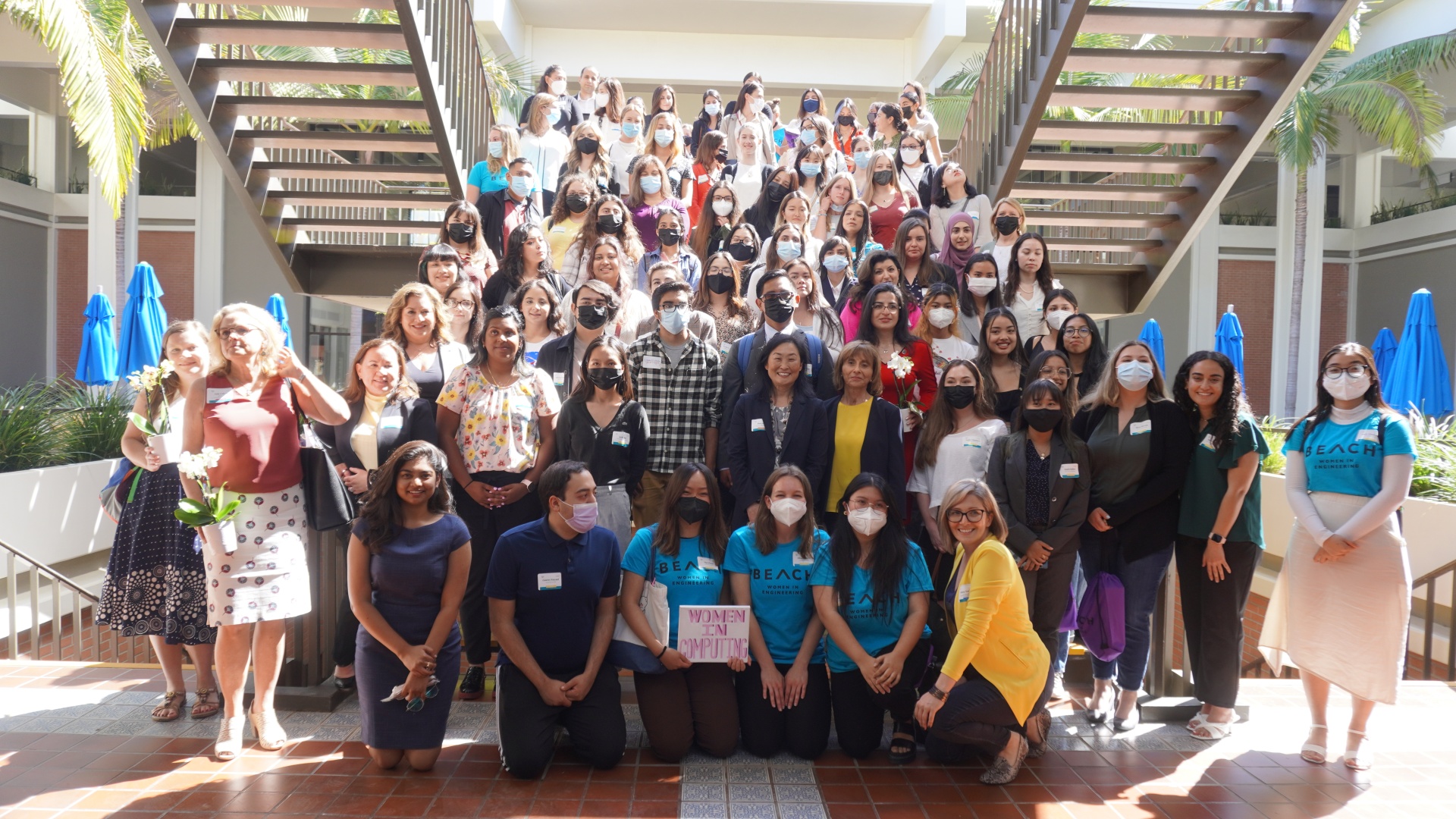 Image