CSULB Employees
Joining LifeFit
Please feel free to call our service desk (562-985-2015) to arrange a complimentary visit to the LifeFit Center.  We will provide you with directions.
When you are ready to join, please either:
-Email LifeFit Director, Ayla Donlin (ayla.donlin@csulb.edu) to receive a digital version of the New Member Packet 
OR
-Visit our service desk to complete your New Member Packet in-person (takes 5-10 minutes)
.       .       .
All initial LifeFit membership and program payments must be made in-person at the LifeFit service desk.
.       .       .
Watch the video below to see what CSULB employees value most about having a Lifefit Membership.
Image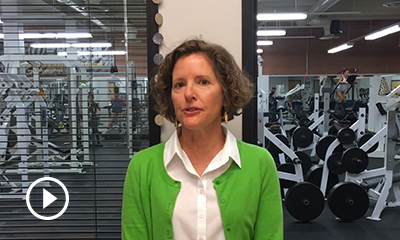 Employee Memberships: $20 monthly
Employees have the following options:
Recurring Billing: Your credit or debit card is charged on the 2nd of every month. 
If you wish to suspend or cancel your membership, provide notification in writing by the 15th of the month prior to suspension/cancellation.
3-Month Payment: You can pay for a minimum of 3 months at a time.