Engineering Grads Celebrate Accomplishment
After much debate about how to celebrate the important milestone of graduating during a pandemic, CSULB College of Engineering students had their day in the sun—an in-person graduation at Angel Stadium.
The COE celebration, the first of seven CSULB commencement ceremonies stretching over the Memorial Day weekend, had many familiar trappings: students posing for pictures with family and friends, creatively decorated mortarboards, and remarks from university officials.
"To every one of you in the classes of 2020 and 2021, congratulations on a job well done," said Interim Dean Dr. Tracy Bradly Maples. "This is a very special day for our more than 2,000 graduates earning bachelor's, master's, and doctorates in engineering and computer science. The day is also momentous for all those who have supported our graduates on their paths: family members and loved ones, faculty and staff, and mentors."
But in deference to social distancing guidelines, the baseball stadium was at 25 percent capacity. And in place of student processions were parking lot stages where students posed for their official graduation photographs. Still, students said they were grateful for an in-person event to mark their academic achievement.
President Jane Close Conoley advised graduates to close their eyes and savor the feeling of accomplishment associated with completing a degree. "Look around at this rather unique though wonderful venue and all who have gathered," she added. "Think how you will see it as so much more than just a ballpark for the rest of your lives.
To view photos from Friday's Commencement Ceremony, go to the COE Facebook page. And to order Commencement programs, go to csulb.edu/commencement.
Images by Strategic Communications photographer Sean Dufrene are below:
Image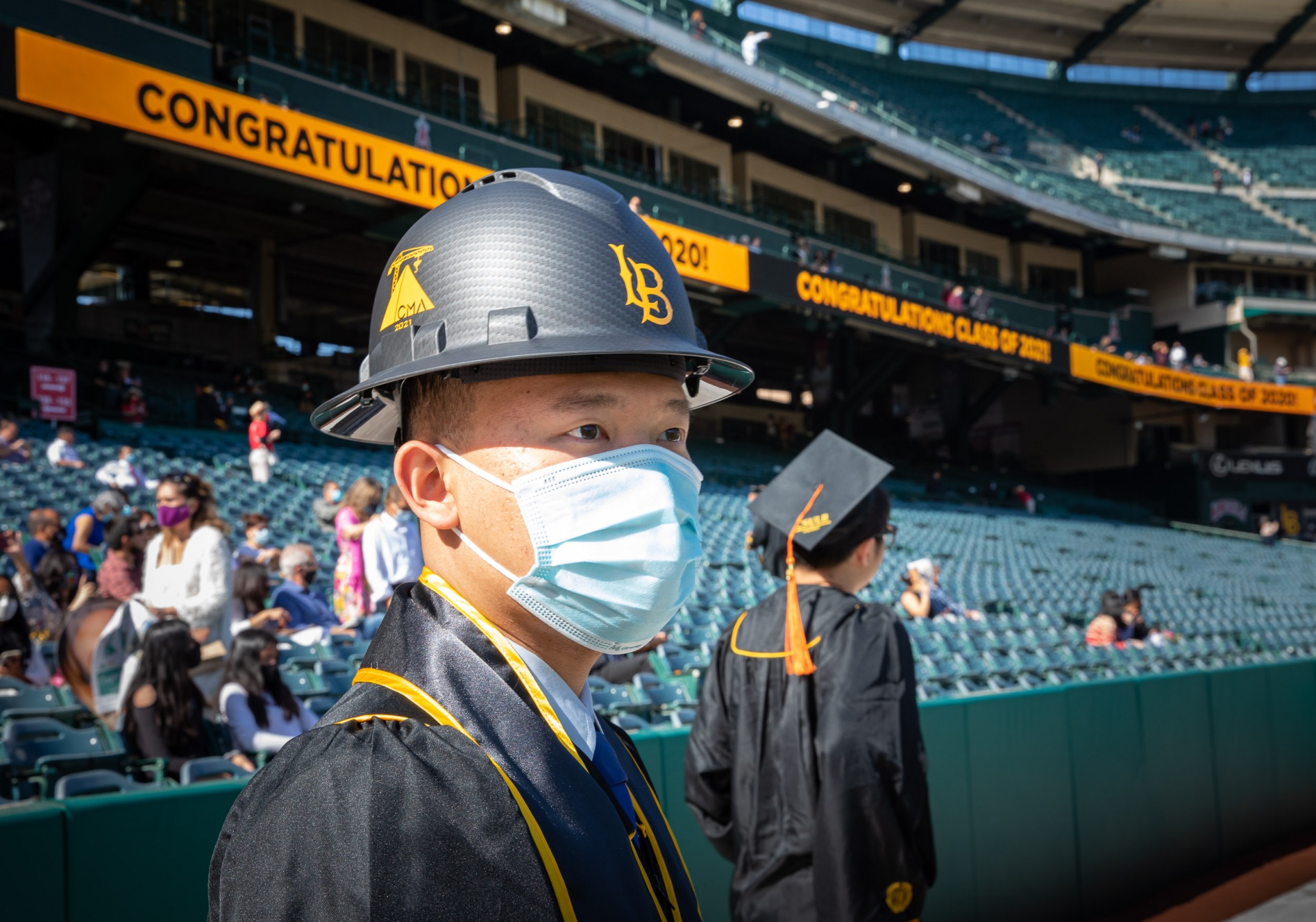 Image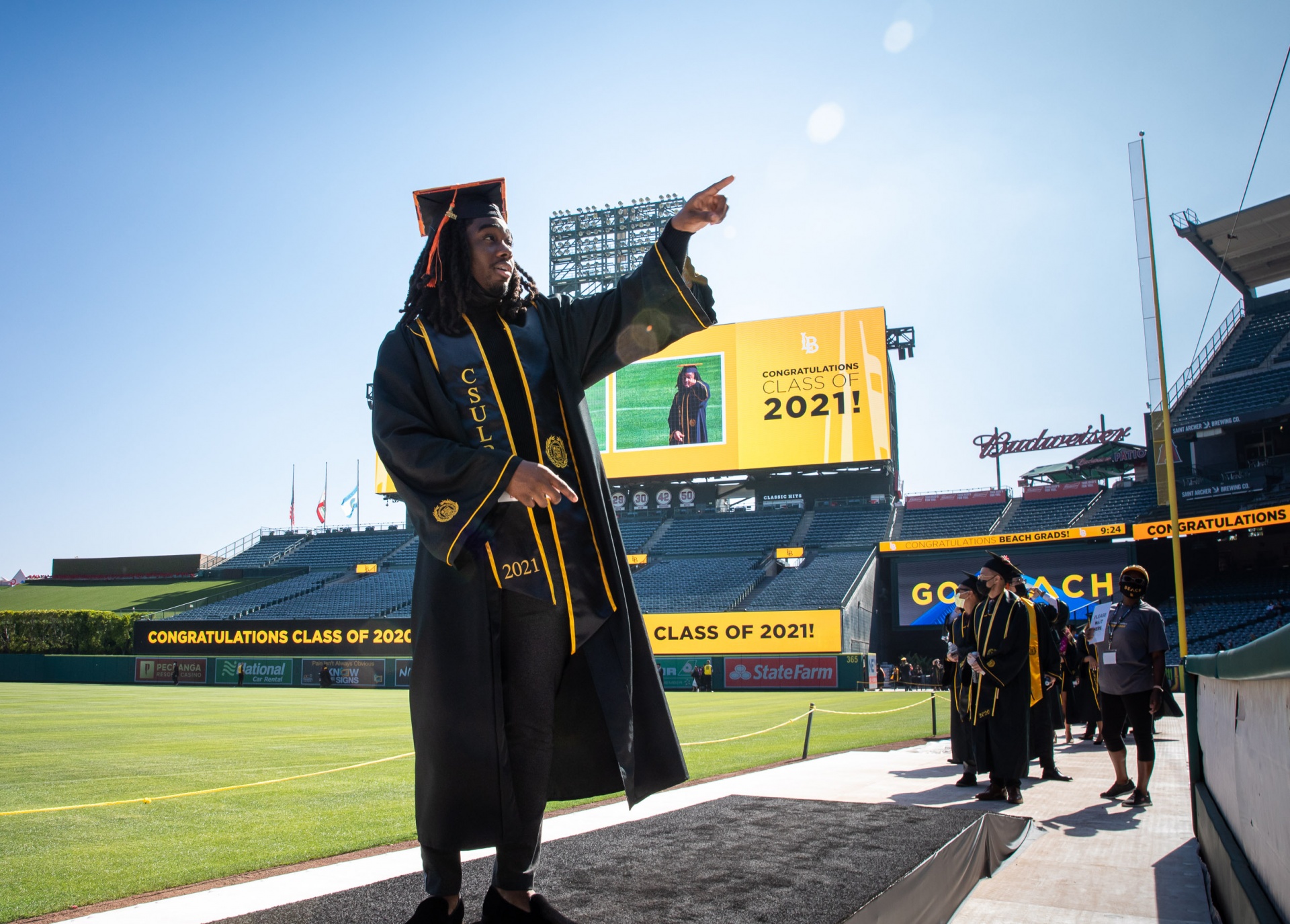 Image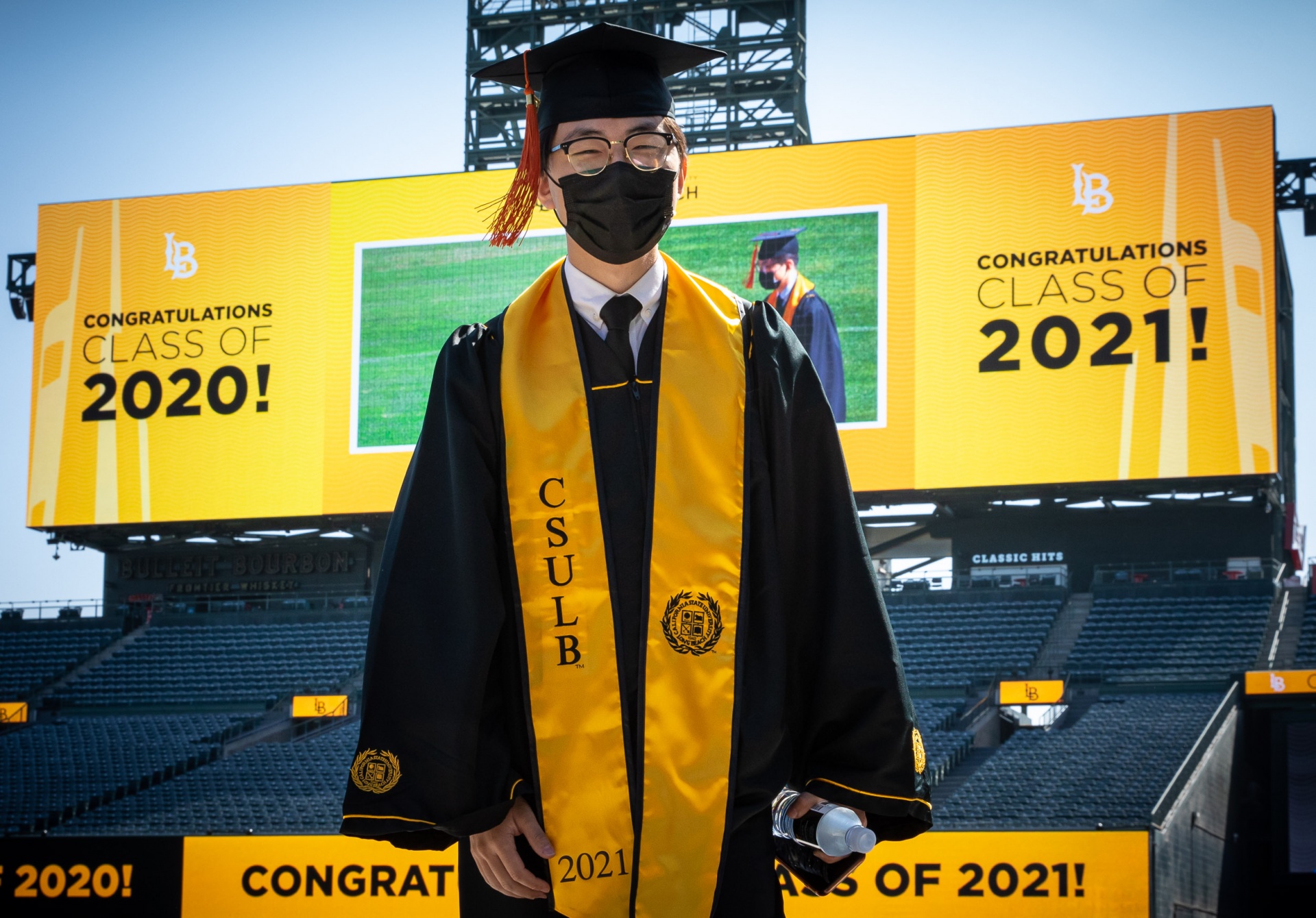 Image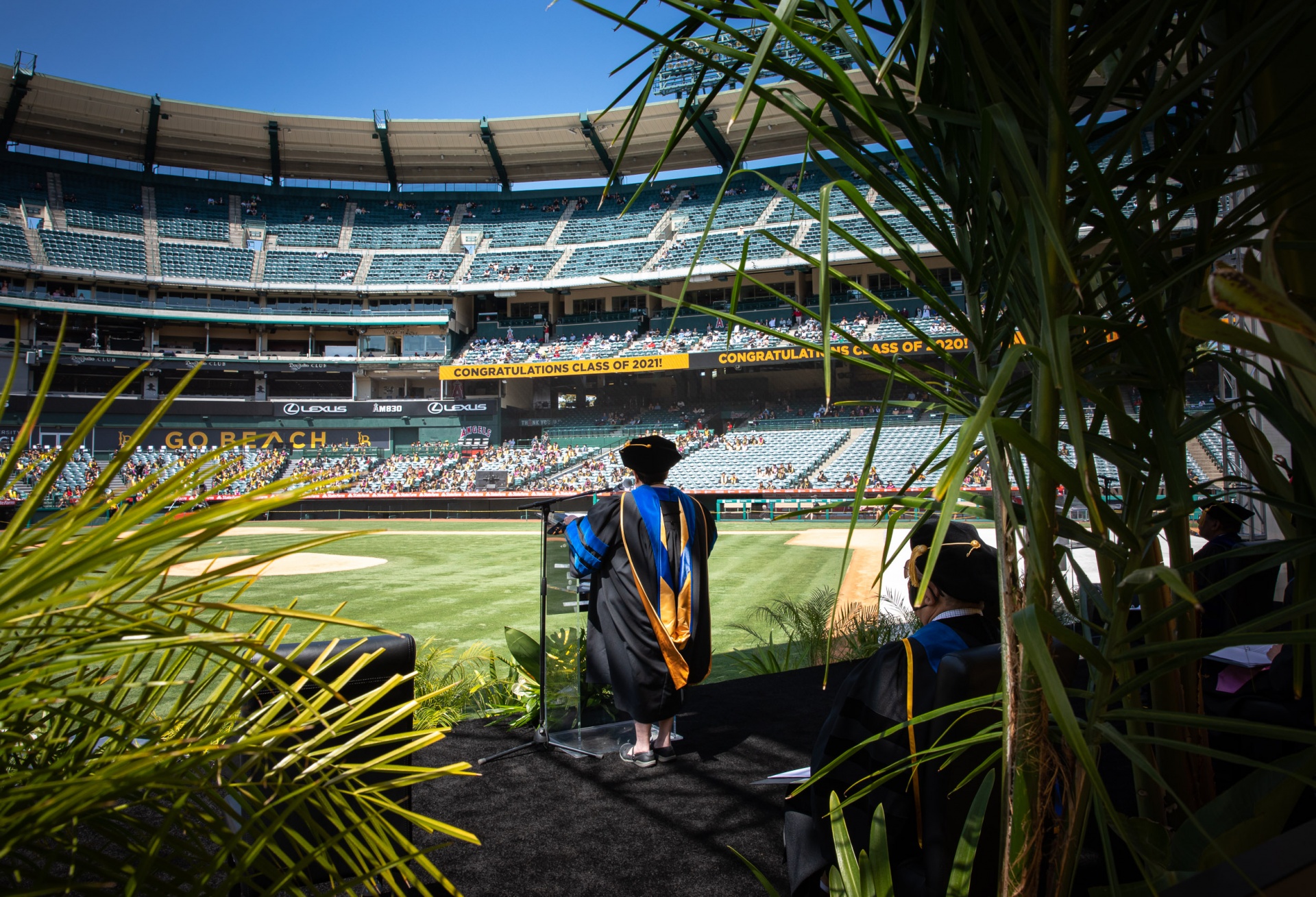 Image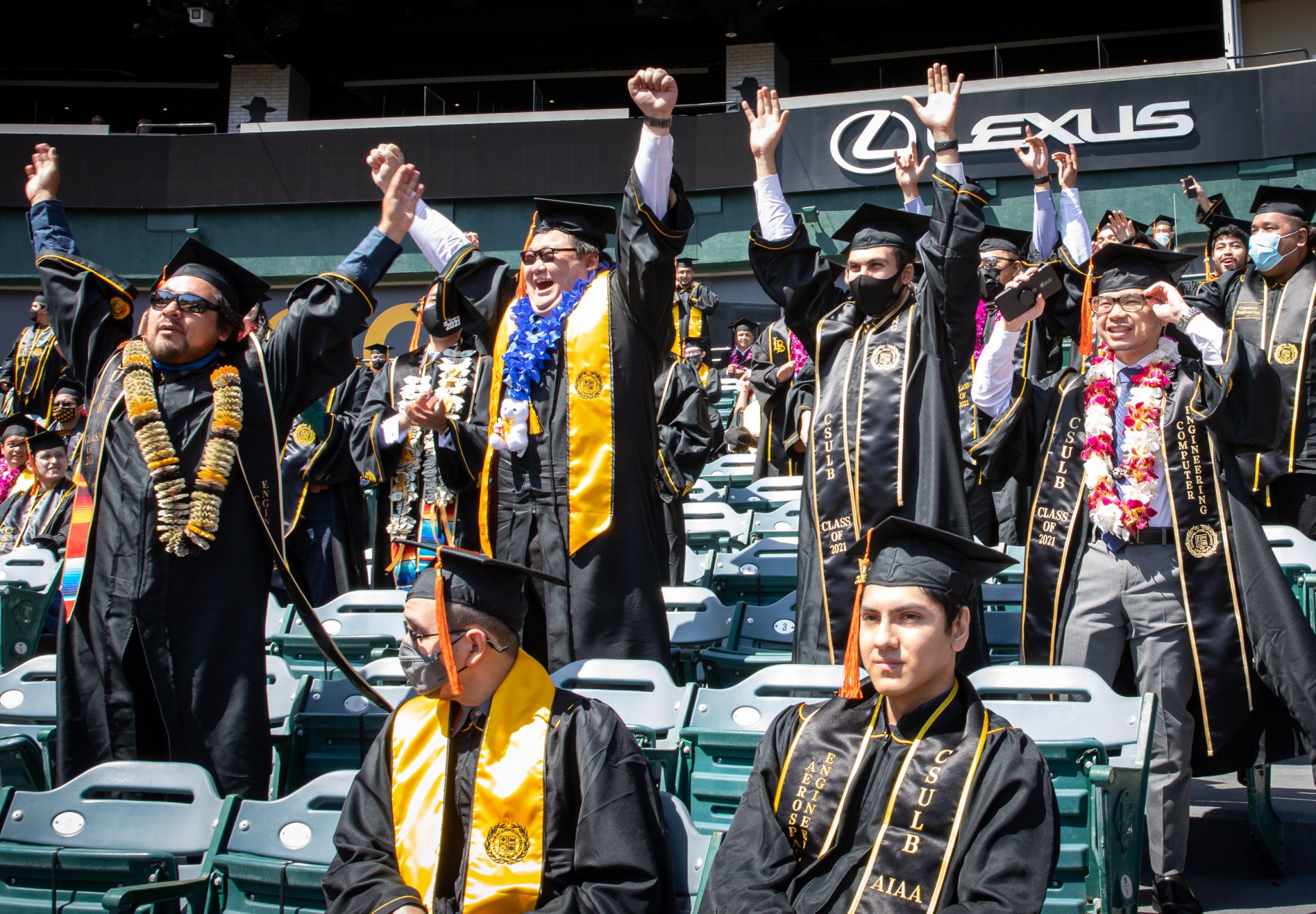 Image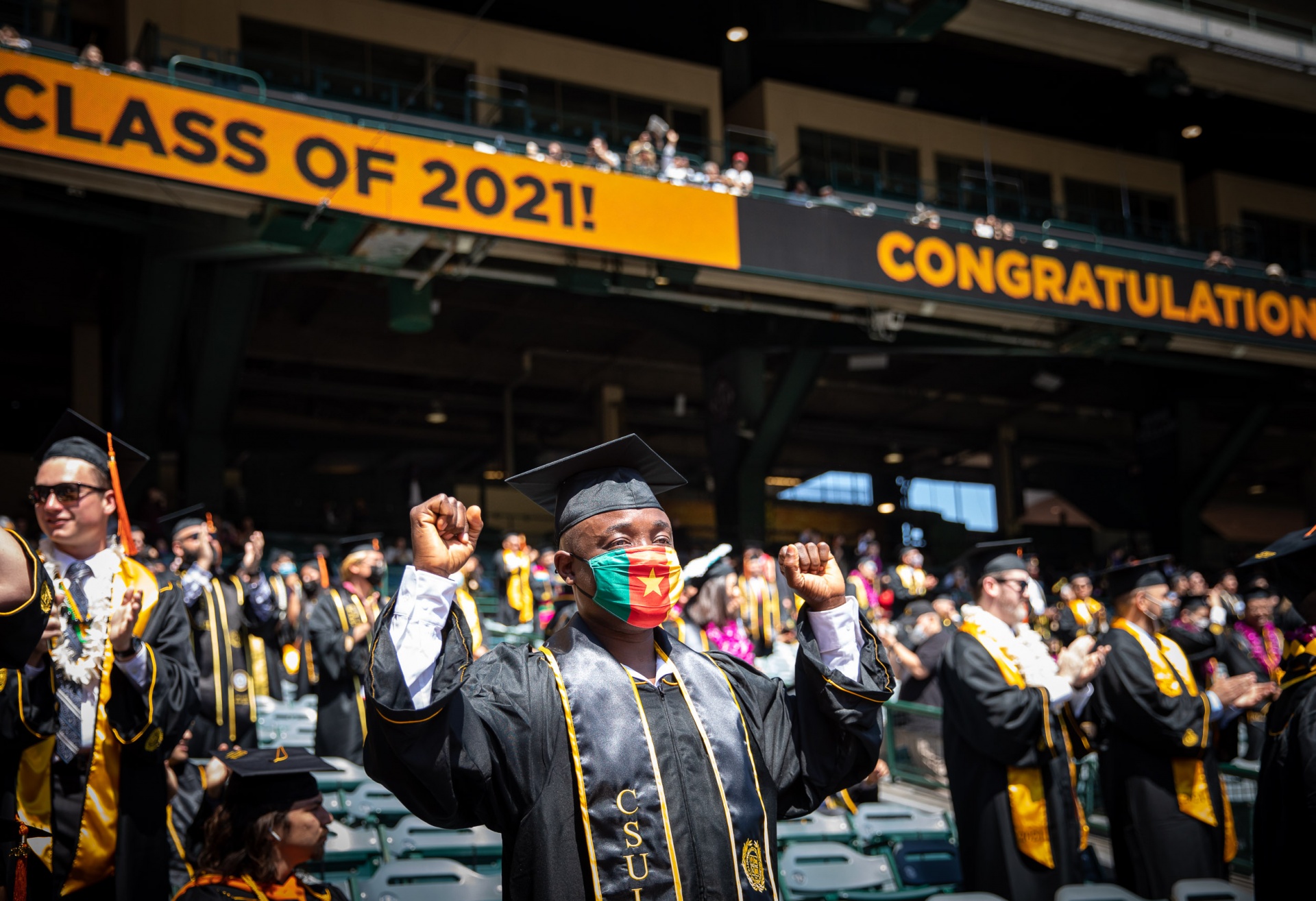 Image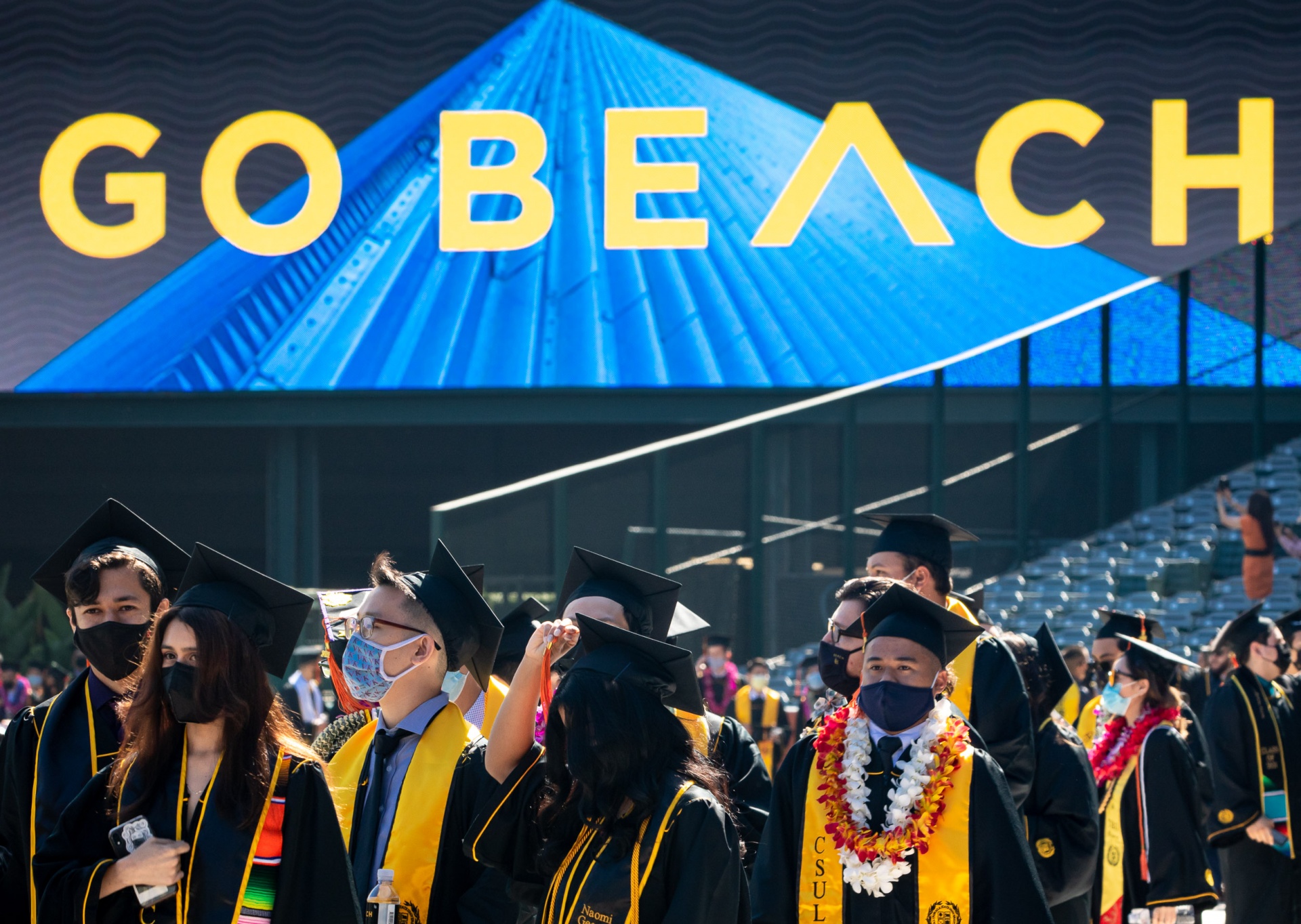 Image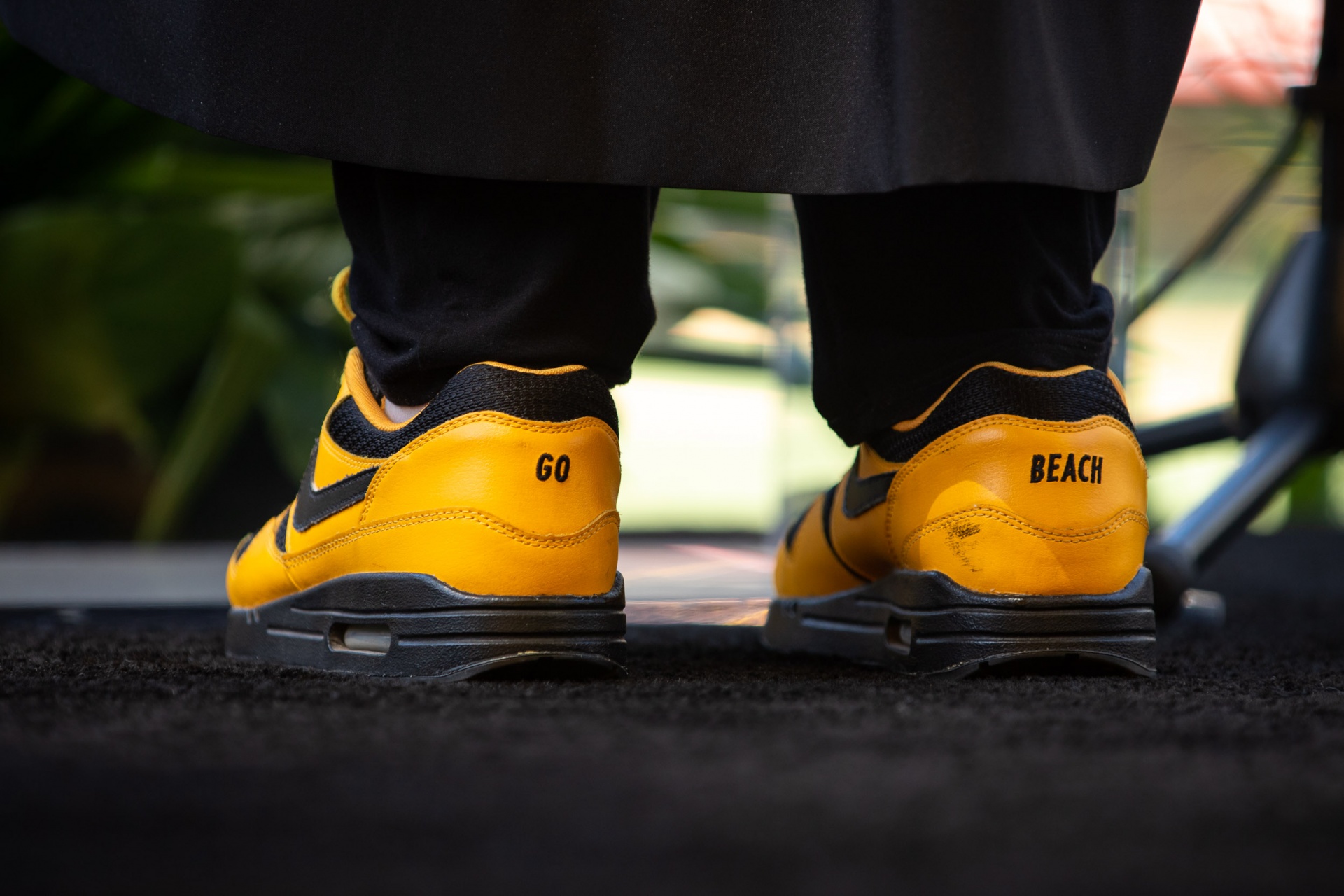 Image
Image