Check it out: Professor pens new book on keeping libraries current
Image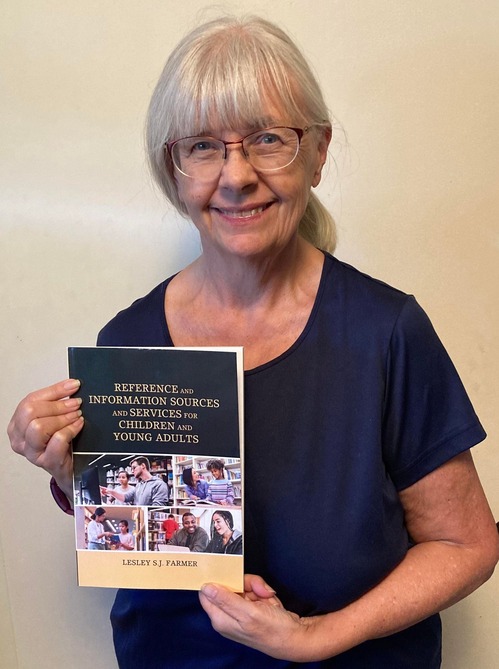 A lot has changed in the eight years since Professor Lesley S.J. Farmer published her last book on how libraries, which she considers a "saving grace for civilization," can best serve their patrons, specifically in terms of reference services.
Her list includes two changes in U.S. presidents, increased political polarization, expanded use of social media and virtual tools, more evidence of climate change, and a global pandemic that forever changed teaching.
So Farmer, who also coordinates the Teacher Librarianship program at Cal State Long Beach's College of Education, is out with an updated reference services book: Reference and Information Sources and Services for Children and Young Adults.
It's a practical guide for librarians to assess youth communities including their information needs and behaviors; develop age-appropriate collections; serve audiences who are learning English or have disabilities; and interact with diverse groups of people in new ways.
The book addresses resources offered both at brick-and-mortar libraries and online.
Farmer closes with some "crystal ball gazing" into how libraries and librarians can stay current, relevant and valued, which she says is difficult but good work. Libraries are and always will be a "saving grace" for people who, by choice or need, crave information and can't afford to buy it themselves, Farmer said.
"Let's face it, if you don't have resources, if you don't have information, if you don't have access to ways to problem-solve, you're going to get frustrated and you're more likely to make bad decisions," she said. "That doesn't make libraries very glamorous, but we do help to save society."
This is the 36th book published by Farmer, who just started her 24th year at CSULB. Her latest offering was published by Rowman & Littlefield and can be purchased on its website.