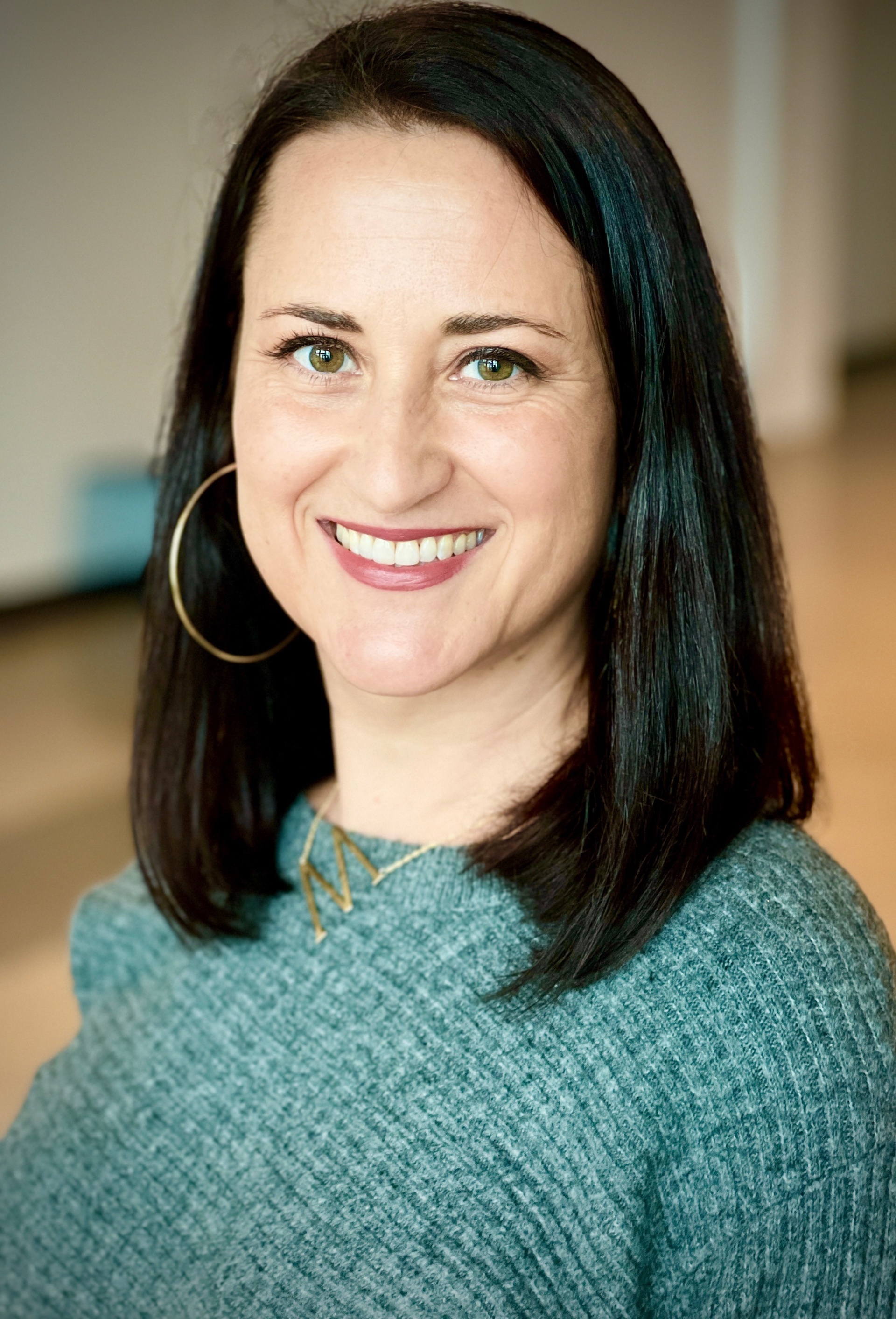 Dr. Maria Claver
Program Director & Professor
Phone: 562.985.4495
Email: Maria.Claver@csulb.edu
Office Location: FCS Faculty Office 11
Maria Claver is a Professor of Gerontology and Director of the California State University, Long Beach Gerontology Program. She teaches several courses offered by the Gerontology Program, including Social Policy & Aging, Global Aging, and Women and Aging: Lessons from the Golden Girls. She most enjoys interdisciplinary collaboration and curriculum development. Her past research has focused on emergency management and older veterans and she is embarking on exploration of a new topic - Age Friendly Universities (AFU). Under her leadership, CSULB joined the AFU Global Network in November 2018 and the Gerontology Certificate and Minor Programs were awarded Program of Merit distinction by the Academy of Gerontology in Higher Education in August 2020.
Dr. Mary Marshall
Assistant Professor
Phone: 562.985.4483
Email: Mary.Marshall@csulb.edu
Office Location: FCS Faculty Office 6
Mary Marshall is an Assistant Professor of Gerontology at California State University Long Beach. Mary completed her PhD at Purdue University earning a dual-title degree in Human Development & Family Studies and Gerontology. She enjoys teaching classes that connect directly to future careers in gerontology such as Health Assessment for Aging Clients and Aging and Dementia. Her research interests include how older adults choose and adjust to different living conditions, the experience of grandparenthood, and how aspects of learning influence student outcomes in gerontology classrooms (service-learning, course structure, mentorship). Dr. Marshall currently runs the Social Health and Aging Lab, which is always open for students to join and learn about the research process.  
Dr. Iveris Martinez
Professor and Archstone Foundation Endowed Chair in Gerontology
Phone: 562.985.2079
Email: Iveris.Martinez@csulb.edu
Office Location: FDN - 150
Iveris L. Martinez is the Archstone Foundation Endowed Chair in Gerontology and Director of the Center for Successful Aging at Long Beach State University. Professor Martinez is an applied anthropologist who has received funding from the National Institutes of Health, the Macarthur Foundation, and others for her research on social and cultural factors influencing health, with an emphasis in aging, Latinx, and minority populations. Her current interests include addressing disparities in services for caregivers of persons with Alzheimer's and related dementias, interventions to address social isolation, as well as interprofessional efforts to promote aging in place.  She has a joint Ph.D. in Anthropology and Population & Family Health Sciences from the Johns Hopkins University.
Mr. Casey Goeller
Lecturer, GERN 400 Coordinator
Email: Casey.Goeller@csulb.edu
Office Location: FCS Faculty Office 1
Casey Goeller has been a lecturer in the Gerontology program for the past 14 years and coordinates our capstone Gerontology 400 course.  In addition to this position, he serves as a co-coordinator for Quality Assurance on campus.  His areas of interest are lifelong learning, successful aging, and online pedagogy. Prior to his academic career, he was involved in a number of fields within the private sector.
Ms. Elena Ionescu
Lecturer, Service Learning Coordinator
Phone: 562.985.4484
Email: Elena.Ionescu@csulb.edu
Office Location: SSPA 011
Elena Ionescu is a full-time Lecturer in the Gerontology Program at California State University, Long Beach and a part-time Instructor at Santa Ana College. Before entering academia, she worked as a Behavioral Analyst and as a Therapeutic Counselor. Her passion is to inspire others and to instill a hope for success. Whether it is in the classroom working with students, in the community working with older adults, or working with fellow gerontologists, she has always looked at ways to improve not only herself, but also others around her. Elena's research interests include:  inclusive teaching and practice in health and psycho-social care, healthy aging, conflict resolution, elder abuse, caregiving, dementia behavior, sex health and sexual behavior among older adults, and mental health advocacy. 
Ms. Miriam Henan-Watts
Lecturer
Phone: 562.985.7005
Email: Miriam.Henan@csulb.edu
Office Location: SSPA 011
Miriam has five years combined experience instructing at a community college as well as CSULB. She has instructed students of all ages, from 18-108 years old. She is most interested in researching communication with older adults that have cognitive impairment. She is also passionate about researching best practices in communication with the older adult in an educational setting. She wrote a curriculum titled "Healthy Aging after 60" that has been implemented in the Older Adult Program at a local community College District.
Ms. Cynthia Schlesinger
Lecturer
Email: Cynthia.Schlesinger@csulb.edu
Cynthia graduated from the first CSULB Master's in Gerontology Program class in 1997 and has been an instructor in the department since 1998.  Her areas of interest are retirement, estate planning and positive aging.  She is passionate about inspiring and encouraging students to outline and start a plan for their own successful aging pathway now, rather than waiting until crisis happens.
Dr. Michael Hill
Lecturer
Email: Michael.Hill@csulb.edu
Michael teaches Program Evaluation and Introduction to Gerontology for CSU Long Beach, as well as Biostatistics and research methods classes at Brandman University.  He has over nine years of experience in urban K-12 education and eight years of experience as an instructor and administrator in post-secondary education.  He worked internationally to evaluate the implementation of educational programs and is a visiting expert at the Beijing Institute of Education, Chaoyang, Beijing, China. His research focuses on the use of quantitative methods to better understand the efficacy of educational and social policies, particularly related to technology use.

Ms. Alexandra Wilkinson
Lecturer
Email: Alexandra.Wilkinson@csulb.edu
Alexandra Wilkinson is a graduate of California State University, Long Beach. She received her bachelor's degree in psychology and holds a Master of Science Degree in Gerontology. She enjoys research and has experience with various research methods. She currently assists with several projects including the Age-Friendly University initiative, walking programs for veterans, and care partner perceived stress and companion animal attachment. Her previous path has taken her many directions including positions with Sunrise Senior Living and SCAN Health Plan. In addition to teaching at CSULB, she also works at the VA Hospital of Long Beach in mental health research. Her passion, however, is working with students and she loves to introduce them to the field of gerontology. 
Dr. Long Wang
Associate Professor, Nutrition & Dietetics
Email: Long.Wang@csulb.edu
Long Wang is an Associate Professor of Nutrition and Dietetics. He is a registered dietitian/nutritionist (RDN), a Fellow of Academy of Nutrition and Dietetics (FAND), and a Board Member of the Accreditation Council for Education in Nutrition and Dietetics (ACEND). In addition to teaching classes in nutrition and dietetics, Dr. Wang has been collaborating with Dr. Claver on GERN 475/575 Women and Aging: Lessons from the Golden Girls. He also advises graduate students in Gerontology on their directed projects and theses. Dr. Wang embraces technology in teaching and is a Quality Matters reviewer.
Ms. Lauren Gelgur-Yoon
Lecturer
Email: Lauren.GelgurYoon@csulb.edu
Lauren Gelgur-Yoon graduated from CSULB's Gerontology Program in 2018. In her previous role, she worked as a Compliance Coordinator for an assisted living community located in Orange County, CA. She is also a Certified Practicing Gerontologist. Her areas in research interest include: reducing social isolation and loneliness amongst older adults. She is excited to educate future generations about the field of Gerontology
Mr. Jesse Archer
Lecturer
Email: Jesse.Archer@csulb.edu
Jesse Archer is a Dean's List graduate of CSULB's Master's in Gerontology program where he also earned a graduate certificate in Applied Disabilities Studies. His research assessing burden among caregivers of a parent during quarantine was published in Gerontology and Geriatric Medicine, with his presentation winning best in showcase at the Spring 2021 CCGG conference. As a state-licensed long-term care Ombudsman, Jesse promotes the rights and dignity of residents in long-term care facilities by through advocacy, referrals, mediation, abuse investigation, and complaint resolution. Jesse is dedicated to amplifying the voices and experiences of older adults and the promotion of intergenerational connection. He hopes to inspire students to take an active interest in the field as they consider their own futures and concepts of successful aging. 
Ms. Cheryl Meronk
Lecturer
Email: Cheryl.Meronk@csulb.edu
Cheryl Meronk is a part-time Lecturer in the Gerontology Program at California State University, Long Beach, and a health care leader and gerontologist with 20 years of program development and operations experience. She recently served as Chief of Operations for the Regulatory/Medical Health Services division at the Orange County Health Care Agency.  She has also held leadership positions at several Medicare and Medicaid managed care health plans and she is currently launching a new Medicare Advantage health plan in California. Cheryl earned her Master of Science degree in Gerontology from California State University, Fullerton in 2004 and she holds a Master of Business Administration degree with an emphasis in Health Care Administration from Brandman University. Her interests are in the areas of Medicare and health policy for older adults.