Keynote Speaker - Nyariana Maiko
Nyariana Maiko, Chief Information Officer, Port of Long Beach, California
Image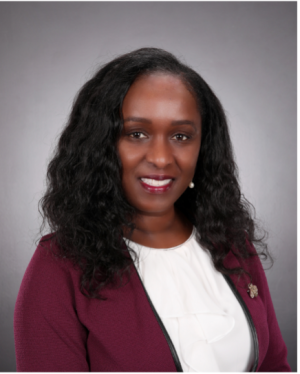 Nyariana Maiko is the Chief Information Officer and Director of Information Management at the Port of Long Beach, one of the world's premier seaports and a trailblazer in goods movement and environmental stewardship. The Port handles $170 billion in trade annually, supporting 1 in 20 jobs in Southern California. As the CIO, Nyariana provides the Port with Digital/Information Technology and Supply Chain Optimization Data/KPI leadership that enables the Port of Long Beach to be a world-class seaport by innovatively transforming business processes and implementing business-critical systems.
Nyariana is an award winning innovative, strategic, digital, technical and business process transformation leader with over 30 years of progressively complex experience in information technology, cybersecurity risk training, business process innovation and strategic transformations. Nyariana was an early leader in creating a holistic enterprise wide cybersecurity awareness programs that provided measurable human aspect data to supplement the fast changing technology tool landscape. This includes successful implementations at various enterprises including as AVP at Molina Healthcare, Toyota Financial Services, Nissan, American Express, Allergan Pharmaceuticals, and Client Partner at Axiom Management Consulting and Cambridge Technology Partners.
Nyariana has Master's Degree in Computer and Information Science with a concentration in Contrastive Linguistics. She also has a Bachelor's degree in Quantitative Methods & Computer Science. Nyariana is certified as a Toyota Kaizen Coach, an agile Scrum Master as well as in Business & Enterprise-wide Portfolio & Program Management design. Nyariana is also currently serving on the Federal Reserve Technology Advisory Board.
Note: CSULB events and scholarships are open to all CSULB students, regardless of sex, race, or ethnicity.