A Comprehensive Curriculum Initiative with a DEI Focus
Published January 31, 2022
The College of Education has brought together a comprehensive initiative aimed at integrating diversity, equity, and inclusion (DEI) into and throughout its curriculum and courses. Led by CED Faculty Champions, Drs. Nat Hansuvadha and Nina Wooldridge and supported by Associate Dean Dr. Laura Portnoi and Technology Integration Specialist Chrystal Maggiore, this initiative includes five areas that work to more deeply incorporate DEI into curriculum.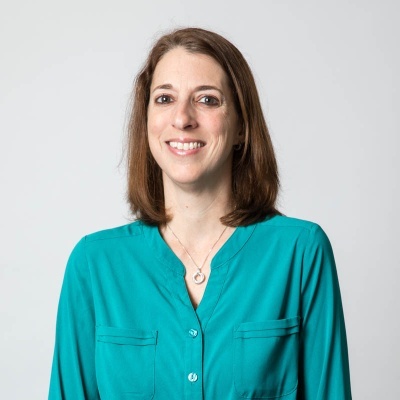 The broad set of initiatives include establishing shared DEI language, curricular innovation awards, a partnership with the university's Academic Technology Services, and developing a new syllabus template and curricular forms utilizing the established DEI language. Through this, CED faculty have multiple opportunities for supportive collaboration in redeveloping their curricula. Dr. Portnoi shares, "Building on a strong foundation of curriculum work, the CED has funneled our resources into supporting faculty in enhancing their curricula with a DEI lens. Through a deep investment in time and resources, including professional development and small group activities, faculty are thoughtfully and collaboratively working to redesign their curricula."
Establishing Shared DEI Language
In collaboration with the college's own Equity and Diversity Committee, CED's DEI team is developing shared language focused on DEI and equity-mindedness while utilizing existing shared language from the university's Equity and Change Commission and the college's CAMINOS Project. Other internal groups, such as the college's Leadership team, Staff Advisory Council, Faculty Council, as well as individual faculty, staff, and students will have the opportunity to offer input early this spring. Once fully developed and approved, this shared language will be used throughout the college's work – in curriculum initiatives and beyond. Standing as a "living" document, the shared language will evolve over time as opportunities for additional input arise. And later, it will be distributed college-wide to students, staff, faculty, and administrators, who can utilize this resource in their work, interactions, and daily practice.
Once established, the foundational DEI shared language will be incorporated into a newly developed college syllabus template and curriculum forms. Shared resources for making syllabi equitable and inclusive will be included and will include a live session with a DEI expert as well as recorded modules to facilitate syllabus enhancements that carry on for years.
Working with the CED's College Curriculum Committee, the college DEI team will incorporate the shared DEI language into curriculum forms and develop sustainable resources for faculty to use when developing course or program curriculum proposals that integrate DEI content and demonstrate equity and inclusion.
Curricular Innovation Awards
In collaboration with the Endowment Committee, the college issued a special call for DEI Curricular Innovation awards. This provides the opportunity for several teams of faculty to engage in DEI curricular innovations at the course and/or program level to integrate DEI content and promote equity-mindedness throughout the curriculum. Faculty teams are also working on key areas in their programs and are receiving professional development to support their work via book studies and workshops with internal and external DEI experts. These projects will have a lasting impact on the curriculum in CED programs for years to come.
"I think the nature and scale of the DEI Curricular Innovations Initiative this year is highly innovative. Not only were we able to significantly fund more faculty teams to engage in DEI-focused curricular innovations at the program and/or course level, but we also provided additional days of funding for teams to engage in relevant DEI professional learning with one another including two paid professional development workshops," shares Dr. Hansuvadha.
Continuing, Dr. Hansuvadha said, "Eight faculty teams (23 faculty members total) were awarded and represent diverse programs, departments, and disciplines across the college. So, the idea that this considerable number of folks have chosen to engage, commit, and significantly innovate and enhance their program or courses with attention to DEI, is super exciting and impactful." Importantly, this number of participants will increase further as the College of Education will work with additional faculty through a second call for DEI curriculum innovations this spring.
Partnership with Academic Technology Services (ATS)
The CED team has worked with Academic Technology Services to develop a professional development series for January 2022 that incorporates DEI and equity-minded practices into course design alongside technology. The Winter/Spring 2022 Faculty Seminar Series is the fourth installment that CED has led. This collaboration, shared Dr. Wooldridge, allowed the CED and ATS to partner and, "co-construct an innovative professional learning series focused on equity-minded practices, emotional well-being, and technology integration in course design, instruction, and materials in service of students in their care."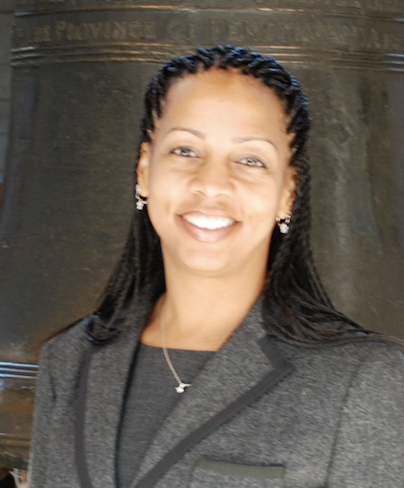 Through this partnership with ATS, CED has created a pathways program for redesigning/enhancing online, hybrid or in-person courses that incorporate DEI content and accessibility, in addition to technology tools. Thus far, 25 faculty members are participating in the project. Additionally, CED Technology Integration Specialist Chrystal Maggiore has been a key collaborator in both the Faculty Seminar Series and the pathways project. She is working one-on-one with college faculty along with instructional designers from ATS to implement the pathways project, which involves providing coaching for either redesigning or enhancing individual courses using the learning management system.
Dr. Portnoi shares about the breadth of this comprehensive DEI program, "Through this set of interconnected initiatives, faculty have multiple opportunities for sustained, intentional efforts toward transforming their curricula, course materials and syllabi to support a diverse range of students through their courses and the course content."