Celebrating our CHHS Grads: Kayleigh Hart, Sport and Exercise Psychology
Image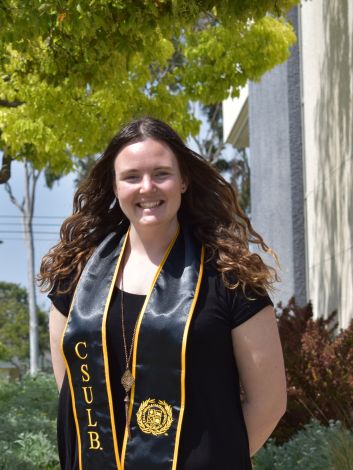 Upon graduating with her Master of Science degree in Sport and Exercise Psychology at Long Beach State, Kayleigh Hart will continue her studies at the University of Tennessee as a Ph.D. candidate in Sport Psychology and Motor Behavior. Ultimately, she would like to be a professor in the CSU system and consult with collegiate athletes.
"This way, I can share my passion for this work with other developing students, while applying my knowledge to mental performance -- consulting directly with athletes," Kayleigh says.
Kayleigh credits her professors Dr. Madrigal, Dr. Ede and Dr. Fogaca who helped her get to where she is now. "Their unwavering support gave me the foundation I needed to pursue my goals and apply to Ph.D. programs. I have grown and developed so much because of the opportunities they gave me and the feedback and encouragement I got along the way. I can't thank them enough for all they have given me these last years."
Image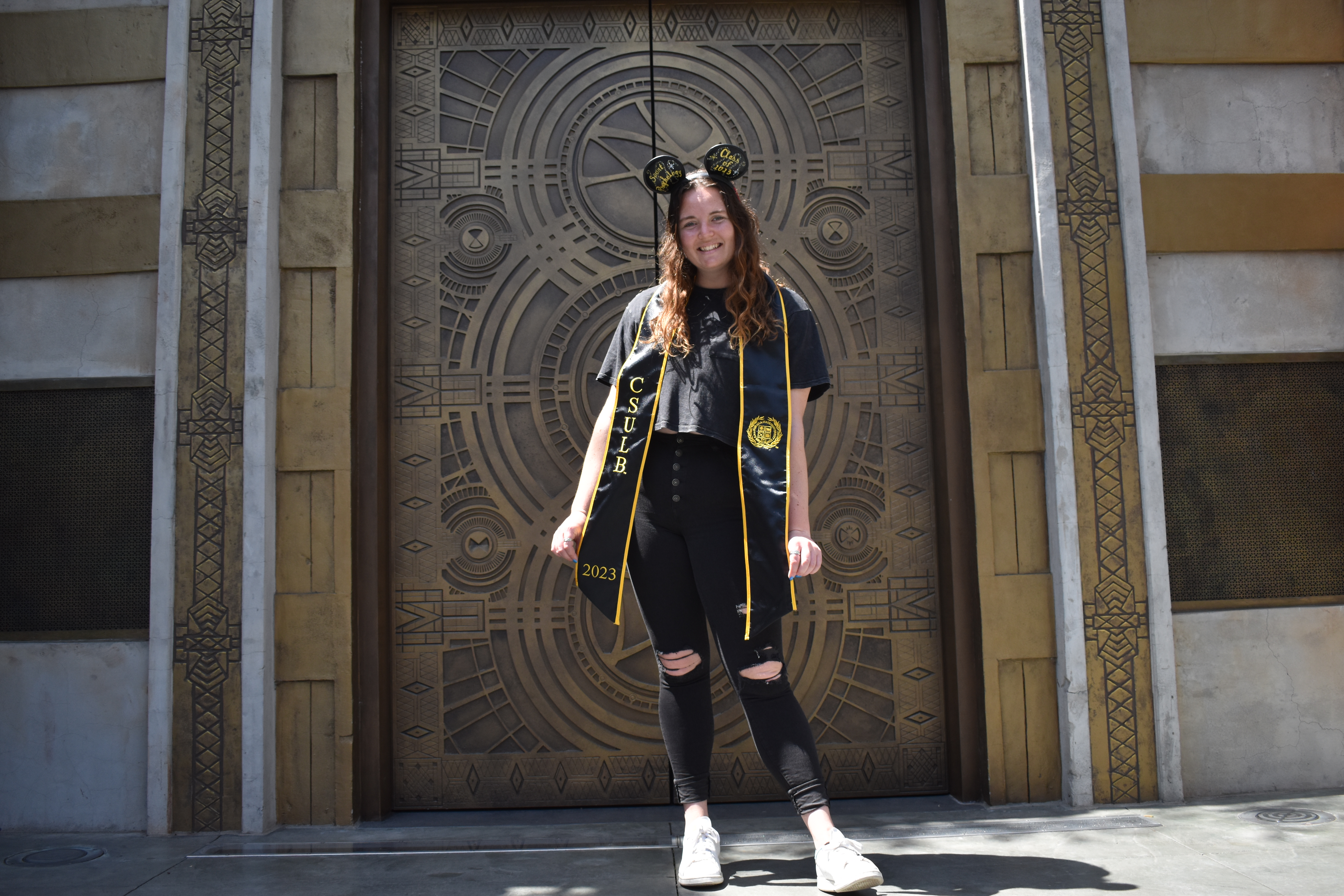 Among Kayleigh's varied and incredible academic achievements include winning the STEM 3-minute presentation on The Impact of Learning Styles on Academic and Athletic Motivation in Collegiate Athletes. She was also the VP of the Sport and Exercise Psychology Club. In addition, Kayleigh participated in "Racism in Sport" intervention under Dr. Leilani Madrigal, was a CHHS Data Fellow, an Academic Peer Mentor, Build Graduate Mentor, and a Kinesiology department teacher's assistant in weight training, volleyball, and beach volleyball. Kayleigh hopes she can use her research, passion and skills to make a difference in athletes lives and mental performance. As one who has played sports herself all throughout her life and remains physically active, Kayleigh says that she enjoys journaling to stay mentally fit and focused.
A fun fact about Kayleigh is that her younger sister, Emily, is an undergraduate Kinesiology student at Long Beach State. For the last two years, the Hart sisters would enjoy working out on campus together.
"We run together, and it has been really great having that time to talk about our classes and catch up," reflects Kayleigh.
The sister pair plan on taking a road trip soon to Tennessee to check out Kayleigh's new academic home in pursuit of her Ph.D.
Image