CJSA Career Fair
Image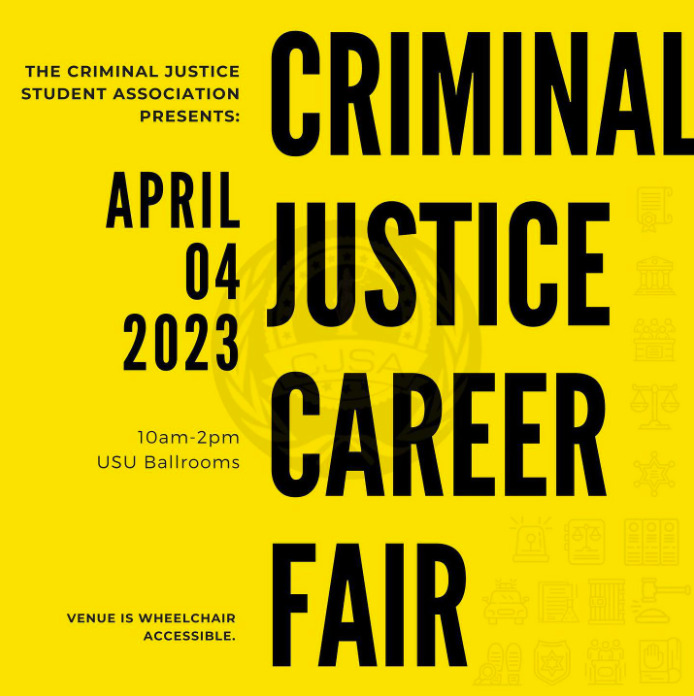 The Criminal Justice Student Association (CJSA) will be hosting our annual Career Fair on Tuesday, April 4th, 2023 from 10am - 2pm in the USU Ballrooms on campus. We have 50 agencies confirmed in attendance, with some notable ones being the FBI, U. S. Space Force, Los Angeles Police Department, UCLA Law School, Chapman Fowler Law School, the CA Department of Justice, Project Rebound, and many more!
This event is free and open to the public, so you do not have to be a member of CJSA to attend. If you are a member of CJSA, you will receive event credit for attending our Career Fair. Feel free to invite your family, friends, or anyone else you think would be interested. We hope to see you there!
If you have any questions about this event or our club in general, please reach out to us at cjsacsulb@gmail.com or DM us on Instagram @cjsacsulb.