Get to know Dr. Christine Scott-Hayward - New Director of CCJEM
Image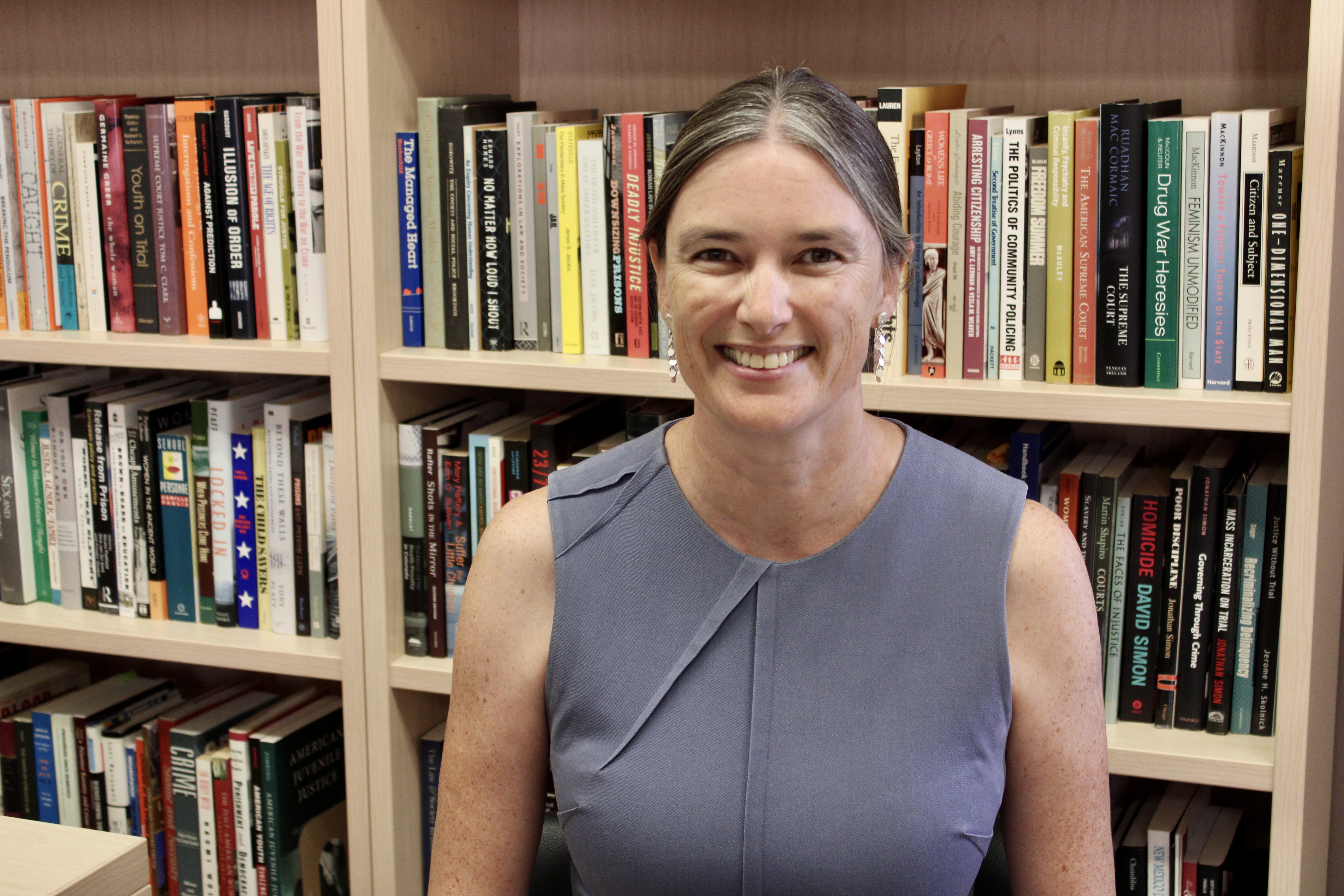 Dr. Christine Scott-Hayward, New Director of the School of Criminology, Criminal Justice and Emergency Management (CCJEM) 
It's easy to tell that Christine Scott-Hayward, the new Director of the School of Criminology, Criminal Justice and Emergency Management (CCJEM), is in her element at California State University, Long Beach. When Scott-Hayward came to The Beach in 2013 from the east coast, it was the culmination of years spent in the field that she has come to love.
"I had no plans to move to the west coast, but this job description was written for me because the university was looking for someone with a legal background, who had a Ph.D., and who could teach some of the school's law-oriented classes," Scott-Hayward says.
Scott-Hayward, originally from Ireland, got her undergraduate degree in Law at the University College, Dublin. She spent a year abroad at DePaul University in Chicago, and would later return to Chicago to receive her master's degree in social sciences at the University of Chicago. She received her Ph.D. in Law and Society at New York University. Around that time, she also worked for a non-profit, conducting criminal justice policy research, and clerked for a judge as well.
Primarily, Scott-Hayward has taught the courses in courts and criminal procedure, and developed CCJEM's graduate seminar on Law, Justice and Social Control. Now as director, taking over for Brenda Vogel (who served as CCJEM Director for the past 8 years), Scott-Hayward says she will miss being in the classroom with the students, but is looking forward to tackling new challenges on the administrative side.
"Brenda [Vogel] had the philosophy as director that the students always come first – that's what I will use to continue to guide all my decisions in this new role," Scott-Hayward says.
Scott-Hayward admits it's an interesting time to be leading a school of criminology and criminal justice, in terms of the current national landscape.
"Of course, there continues to be problems in today's justice system," Scott-Hayward says. "[People have different opinions on] mass incarceration, policing, and the system as a whole. We need to think about the environment that our students will go into – some of our students will go into law enforcement, some will work in social justice organizations, and some of our students will go to law school or go into a completely different field all together. We need to prepare them to go into all of those fields, and we need to make sure that the skills we are providing will be transferable. We are one of the fastest growing schools in the college, and I am excited about helping to continue that growth."