Dr. Brenda Vogel - Above and Beyond
Image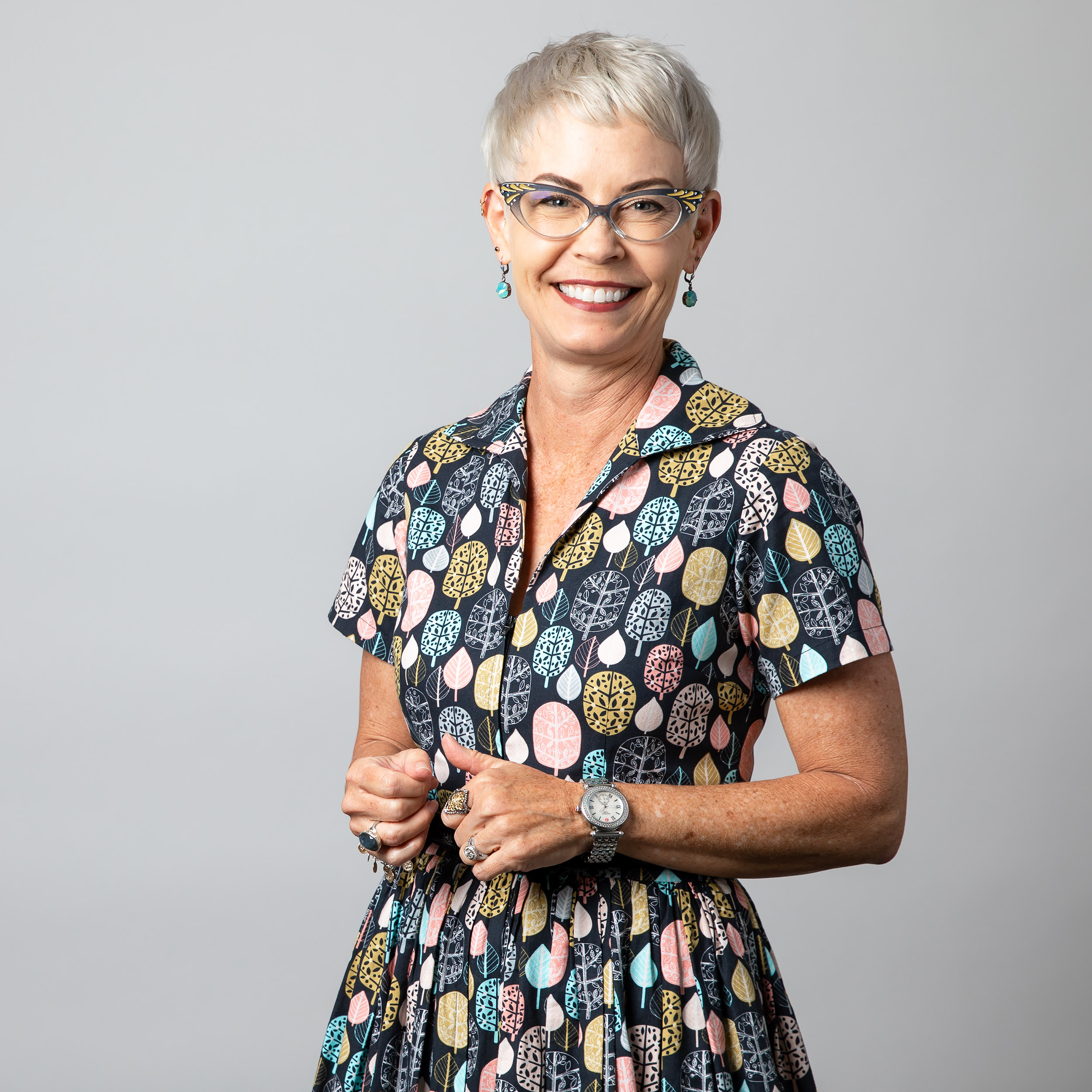 Dr. Brenda Vogel
The Hebrew word, timshel, which means 'thou mayest,' as John Steinbeck famously pointed out, gives an important call to action. It means people have a choice. "It might be the most important word in the world, that says the way is open," Steinbeck surmised.  
When Brenda Vogel was an undergraduate major in criminal justice at University of North Carolina at Charlotte, she had an important choice to make, and was encouraged by her faculty to continue on the path that she was on – the way was open.
"I became a criminal justice major because I wanted to understand why people hurt each other and why some behaviors were criminalized and others were not, and the relationship between the criminalization process and power," Vogel says.
"I had some really influential faculty when I was an undergrad, and had some life changing experiences. It was from then on -- when my faculty told me I'd be a good candidate for a master's program [in criminal justice] -- that I became tied to this field. I served as a teaching assistant and as soon as I got into the classroom, I knew this is what I wanted to be when I grew up."
Vogel has served as the Director of the School of Criminology, Criminal Justice and Emergency Management (CCJEM) since 2014. She has served as School Director for 8 years -- two full terms 'plus a minute' as she puts it. She will be making way for Christine Scott-Hayward to take over School Director duties this fall.
Vogel remembers serving as interim CCJEM School Director when her predecessor decided to take a leave of absence. He ended up taking a position at another school, and so Vogel was left with the position indefinitely.
"I didn't ask to be chair," Vogel says. When the faculty said I should stay [as director] I remember saying, 'Really? Me?' I was terrified of breaking this place."
Eight years later, Vogel has had the opportunity to champion the department she loves.
"We have such a unique faculty and we all get along here [at CCJEM]. We all respect each other. I have been to weddings, I have been to births, I have been on vacation with my colleagues. This has been my family since 2001."
After receiving her Ph.D. at University of California Irvine, Vogel came to California State University, Long Beach, to teach criminology and criminal justice – getting the opportunity to champion her own students, after being encouraged as a student herself by her professors as an undergraduate.
"She cares so much and is the coolest person ever," says Sam Vickovic, associate professor of Criminology and Criminal Justice at CSULB.
Vickovic tells the story of when he himself first entered graduate school – Dr. Vogel made an impression at the very start.
"It was the first graded assignment in my master's program – it was a take-home test and I was freaking out about it. Brenda gave out her personal number and said, 'If you have any questions, feel free to call me.' I didn't understand a particular question on the exam and so I decided to call her. She didn't pick up and I immediately said to myself, 'What did I just do? Who calls to bother their professor on the weekend?'"
To his surprise, Dr. Vogel actually called him back to give reassurance.
"Now that I know her, that's just who she is. She changed the trajectory of my academic path, and is a huge reason why I am now a professor today."
Dr. Vogel is looking forward to getting back into the classroom after this year of granted intermittent leave for her exemplary service as CCJEM School Director. Additionally, Dr. Vogel serves as Faculty Athletics Representative (FAR) for the university.
"I haven't been in the classroom for eight years; I want to focus on putting my brain back into my discipline and reading up on pedagogy and best practices [in criminology and criminal justice]. I love teaching, and that is why I came into this job. I was humbled to be Director because there was so much I didn't know. I live by this adage that says, "Be kind, be helpful, be patient, and don't mess it up! That's how I approached being Director, and how I wanted to lead."