Class of 2023 Spotlights: Recreation and Leisure Studies
The Department of Recreation and Leisure Studies prepares students to promote a broader and deeper understanding of the role of leisure and recreation in the lives of all people and to enhance the quality of experiences available to each person. The Department's mission is Engagement, Participation, and Leadership.
While we commend and celebrate all CHHS graduates, here are a few graduates whose stories stand out because of their determination to overcome challenges, to follow their dreams, and to make a positive impact on the lives of others.
Stephanie Brasovean: Bachelor's in Recreation and Leisure Studies emphasis Tourism Management
Image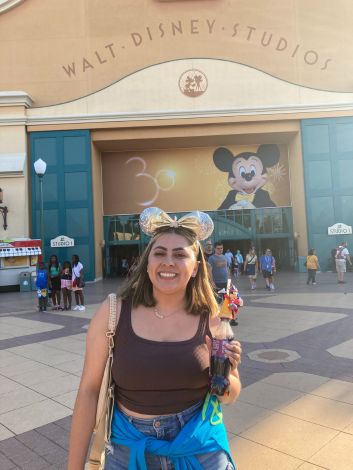 She was in Paris feeling like Emily from the television show "Emily in Paris." It was a whole summer later since she had been diagnosed with cancer. And it felt like a moment that had come full-circle.
The traveling bug didn't stop for Stephanie Brasovean, who will graduate from Cal State Long Beach this spring with her degree in Recreation and Leisure Studies, emphasis in Tourism Management. Her degree program took her to Paris last summer. This semester, and likely continuing in the summer of 2023, she'll be spending most of her time basking in The Sunshine State of Florida. Stephanie is currently finishing up her internship with the Disney College Program, an internship Stephanie says she got thanks to her studies at Cal State Long Beach in the Recreation and Leisure Studies department. Read More
Luisa Mesones: Master's in Recreation and Leisure Studies
Image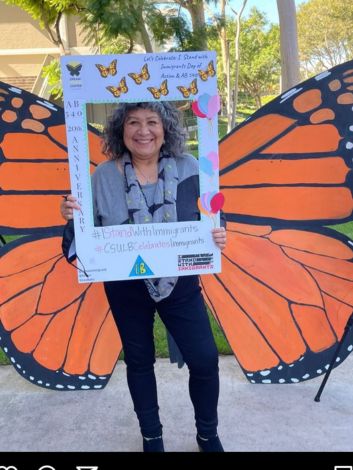 Luisa Mesones was one of 12 speakers at the 2022 TEDxCSULB conference last semester and has spoken in classes here on campus about the benefits of Older Adults Pursuing Higher Education. Luisa returned to school after 44 years. She has embraced her journey from taking one class, to achieving her Bachelor's Degree from UC Berkeley in 2021, and coming full circle to receiving her Master's Degree from CSULB in 2023. Her TEDxCSULB talk communicated support for all those who wish to go back to school but think it's too late – it is never too late!
Luisa cites her children Chris, Michael, and Amanda -- who are all CSULB alumni themselves -- as being a huge source of inspiration throughout her academic journey. Her grandchildren Noah, Leo and Julia inspire her as well. "My family is my motivation, my source of pride, and the foundation for the legacy of education we are leaving as our imprint for other first-generation students, immigrants, re-entry students, and lifelong learners. CSULB is a huge part of our legacy, and one that we display proudly," Luisa states. "In May I will join my children as a CSULB graduate!"
Congratulations Luisa!