Changing of the Guard for the School of Nursing
Image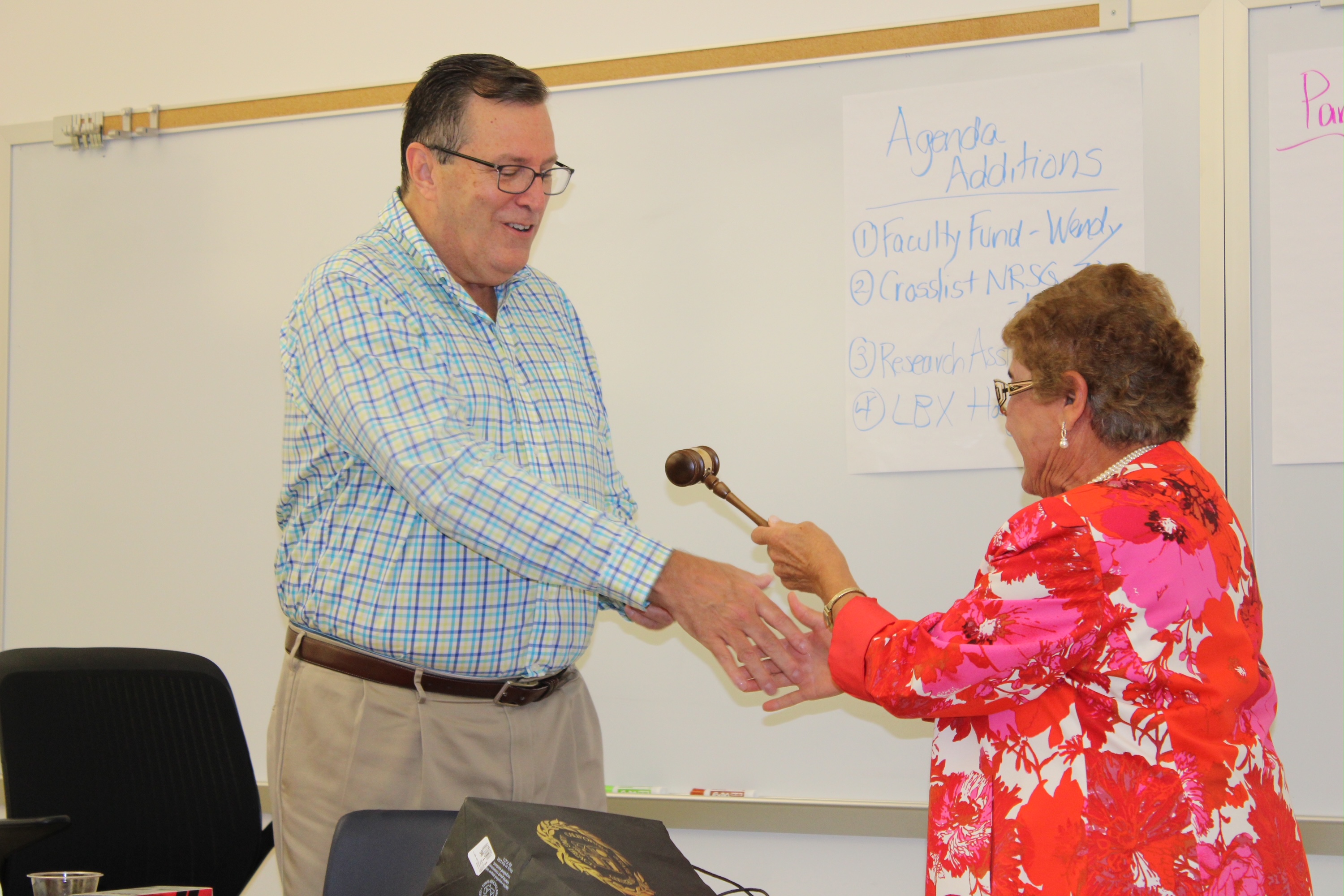 Dr. Lucy Huckabay "passing the baton" to Dr. Michael Williams at School of Nursing's first faculty meeting Aug 17.
The first faculty meeting of the School of Nursing (SON) this semester brought another milestone for California State University, Long Beach's esteemed nursing program, with the transition of leadership from Dr. Lucy Huckabay -- who served as SON Director for 21 years -- to Dr. Michael Williams, who comes to The Beach from Eastern Michigan University.
"This is indeed a wonderful day, it's a day to celebrate, a day to celebrate the past and a celebration for what's to come," Huckabay said at the faculty meeting, held in Room 66 August 17 in the new School of Nursing building.
It was just like any other day on Dr. Huckabay's last day as SON Director, but something kept coming to her mind.
"I was sitting in my little office number three, and it hit me and I said to myself, 'Thank you Lord for giving me this opportunity to serve this wonderful group of faculty and students, and allowing me to do what I love to do."
Image
Dr. Williams, who Huckabay remarked is the 8th director to lead the School of Nursing since 1965, was then given the official rite of passage, as Huckabay passed the proverbial baton to him in front of faculty, friends, and members of Long Beach Memorial Hospital, which has a long-standing partnership with the School of Nursing.
"This group is made up of the most admirable, hardworking and responsible people I know," Huckabay said. "This transition of leadership is like a relay race. I used to be a track and field runner in my youth, and you have to make sure you give the baton at just the right time, and don't miss a beat."
Image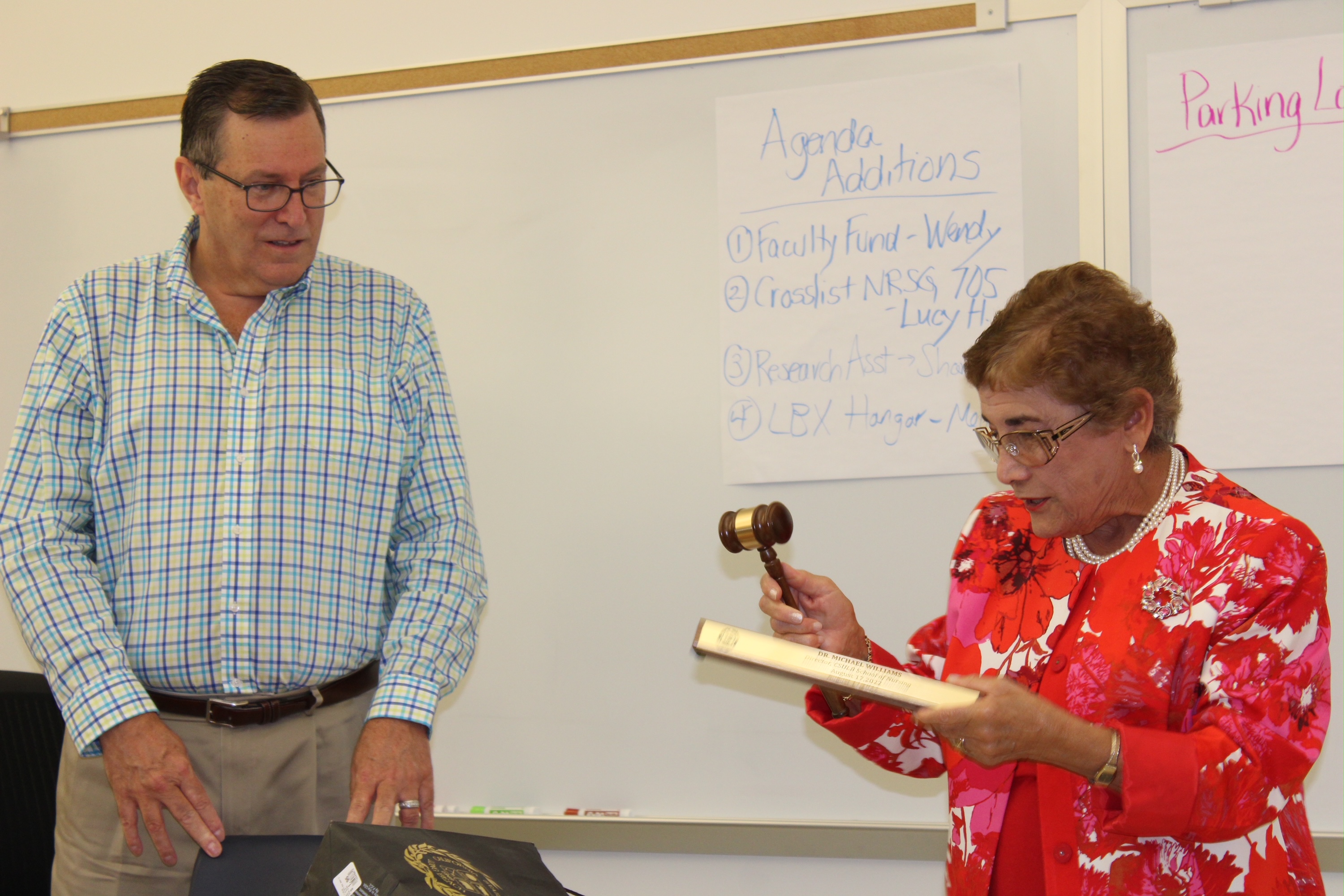 And with that, the baton -- or in this case the engraved gavel Huckabay custom-made for Dr. Williams -- was presented to the shaking of hands, and applause from faculty.  
Huckabay closed with, "I wish you much success, and everyone here is behind you -- and so am I."
Image