Camp Nugget Welcomes UCLA SCAN Lab
This summer, Camp Nugget has partnered with the UCLA SCAN Lab to teach children living with disabilities about their senses and how the brain works differently, depending on the individual. For 52 years, Camp Nugget has served thousands of children living with disabilities, offering them positive opportunities to learn and grow. One new addition this year is including typically developing children to help with peer support for neurodivergent children, or those living with a disability, such as autism spectrum disorder (ASD).  
"Most of our campers are neurodivergent and part of the reason for this training is to bring awareness to this concept of neurodiversity acceptance -- to help children with disabilities advocate for themselves," says Melissa Bittner, co-director of Camp Nugget. "It's a great opportunity for our universities to collaborate on this because through this partnership, we can teach children that it's okay to have differences in the way their brains process information."
Image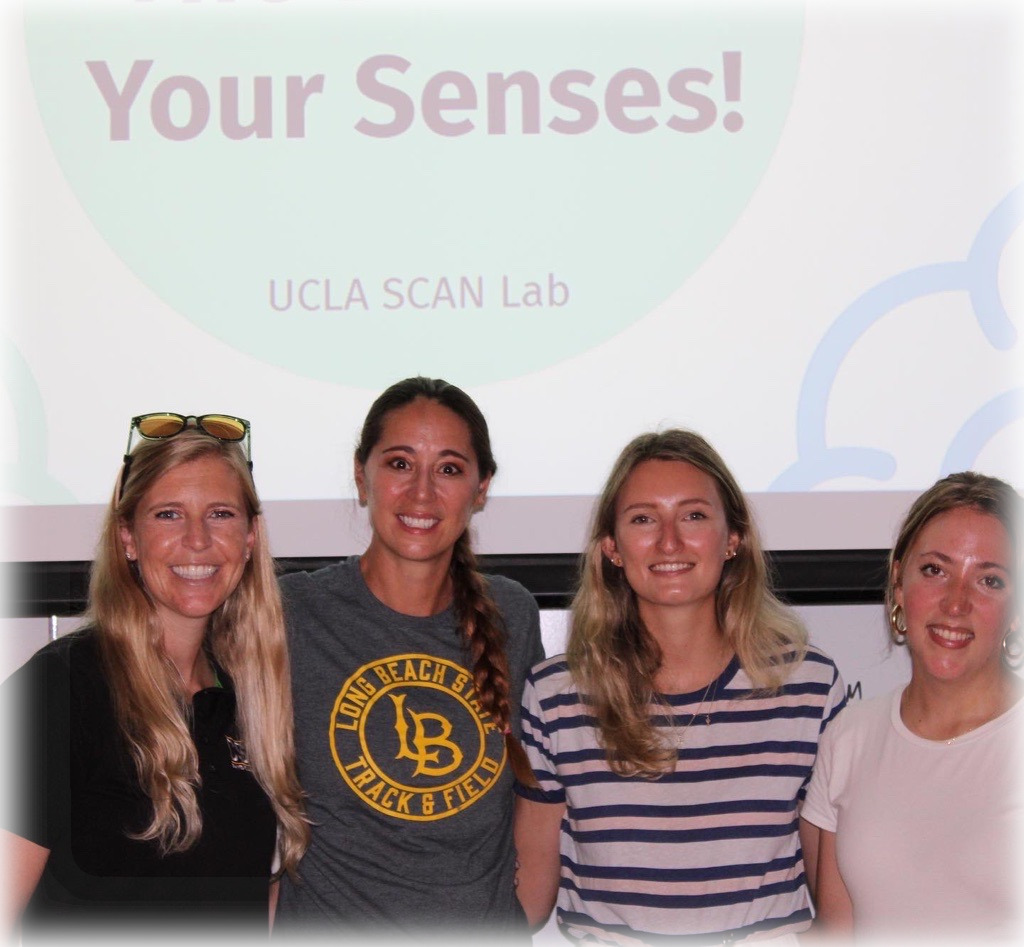 From left to right: Dr. Amanda Young, Melissa Bittner and UCLA SCAN Lab presenters Liz Matsiyevskiy & Valerie Burgess
The SCAN lab at UCLA, which stands for Sensory, Cognitive, and Affective Neurodevelopment, has been going to local schools and camp groups around the community to educate children about sensory processing. At Camp Nugget, children were treated to an interactive presentation that included a lesson on the brain and the five senses, as well as a fun activity that helped campers learn about their individual differences when it comes to responding to certain sensory stimuli, like touching gooey objects, for example.      
"People have different experiences, so we want to normalize that and show children what different senses that they can experience in the world, and relate that to learning about their brain," says Valerie Burgess, who came to Camp Nugget from the UCLA SCAN lab.
Liz Matsiyevskiy, another representative on hand from the SCAN Lab, says she is excited about continuing to bring awareness about the complexities of neurodivergence, and informing children about the research currently taking place. 
Image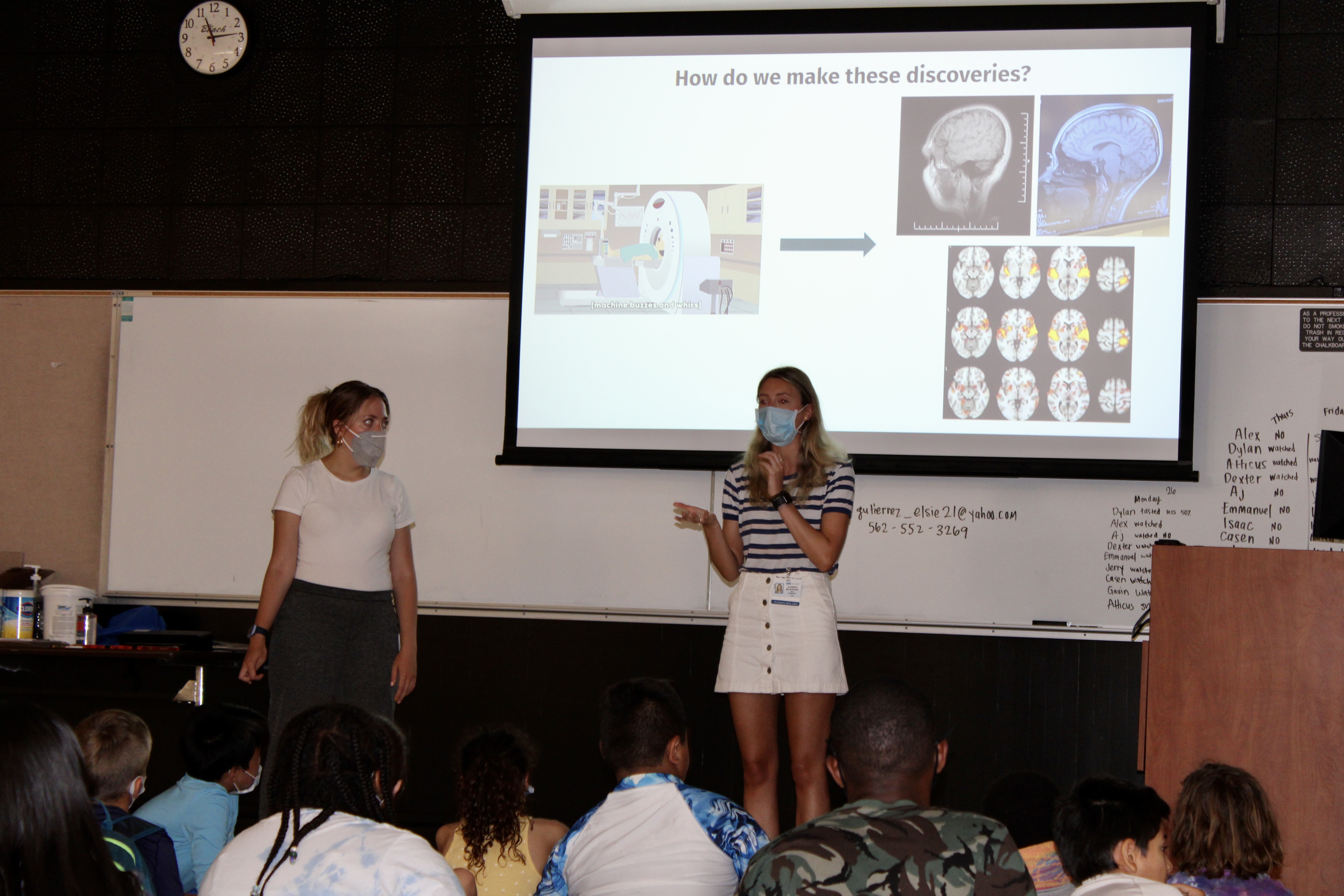 The UCLA SCAN Lab presenters engaging with Camp Nugget children
"One of our big findings is that when you have over-reactivity to certain senses, your heart rate can increase and your sweat response becomes involved as well," Matsiyevskiy says. "We've also seen that, as kids get older, they learn to regulate their responses a bit more."
CSULB kinesiology professor Melissa Bittner, co-director of Camp Nugget with faculty peer Dr. Amanda Young, is thrilled that Camp Nugget is back in person, to be able to give children a hands-on learning experience after two years of hosting Camp Nugget online, due to the pandemic.   
"We have such a unique program this summer," Bittner says. "We have over 70 children this year. This is our largest Camp Nugget ever! We are so excited and are celebrating the opportunity to be back here face-to-face. We thank Long Beach State for that opportunity to get back here on campus, and we also thank the university for being so supportive of Camp Nugget and all that we do."